20 Unique Women's Day Gift Ideas You Can Choose Now
March 1, 2023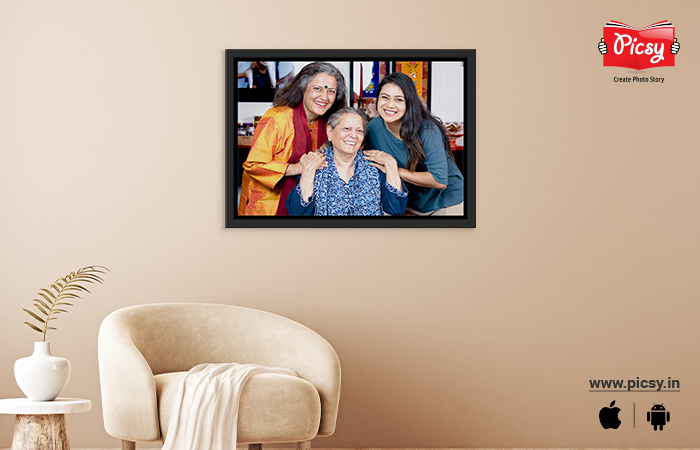 On International Women's Day, you can show your appreciation for the ladies in your life and acknowledge their accomplishments and contributions by giving them women's day gifts.
Giving presents on International Women's Day has a symbolic value, but it also gives you a chance to express your love towards her, whether your mother, wife, sister or whosoever.
Whether it's a modest expression of gratitude with a handwritten note or a larger present, taking the time to honor them and wish them Happy International Women's Day can have a significant impact on both their lives and the world at large.
So, in this article, I've put up a special list of presents you can get for them. But before that let's know why we celebrate this day and what's the theme of International Women's Day 2023.
This Women's Day 2023 Awe the Lady of Your Life with Picsy's Special Gifts
This women's day doesn't gift an 'uhh!' but a 'wow!' with Picsy's personalized gifts. From Acrylic Prints to Vinyl Poster Frames to special Photobooks, you can have it all to surprise the lady of your life. Check out our Women's Day special gift products.
Skip to...
Why is Happy Women's Day Celebrated?
International Women's Day (IWD) is celebrated annually to recognize the social, economic, cultural, and political achievements of women around the world. The Women's Day date is 8th March, in case you need to know. It is also a day to raise awareness about gender equality and to promote women's rights. So, it is, you can say, important to celebrate and present a little something on this day.
International Women's Day 2023: What is the Theme?
This year's International Women's Day Theme is - "DigitALL: Innovation and technology for gender equality." Why so? And what does it mean? Innovation, technical advancement, and digital age education towards attaining gender equality as well as the liberation of all women and girls across the globe.
Now let's come and check out a few women's day gifts for mom, wife, female employee, or any woman who matters to you.
Download the Picsy App for thoughtful gift products.
After all, a photo is a road to nostalgia.
Unique International Women's Day Gift Ideas
If you have not thought of a women's day gift for your wife or sister (or any woman) yet, these ideas will save you! Better late than never, right? So, I will stop talking and let you check them out quickly.
A Wall Decor for Your Lady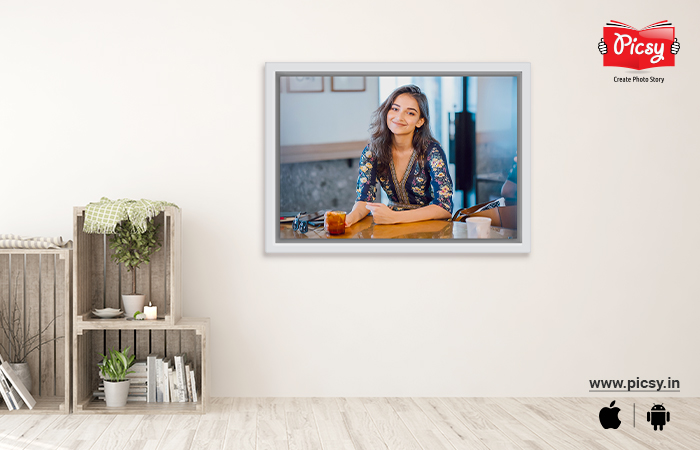 This is the best gift for Women's Day, I believe. They are emotional and more inclined towards preserving a good memory. Try to remember the best memory together and frame it on a floating canvas frame. It is affordable, durable yet a thoughtful gift. So, why not call it the best?
A Spa Day: This Never Can Go Wrong
This a trending gift for her (assuming for your wife). Let her relax, feel calm, and enjoy leisure. Get her some spa tickets and surprise her. It will indeed be a 'happy women's day gift'.
Diamonds Are Women's Best Friend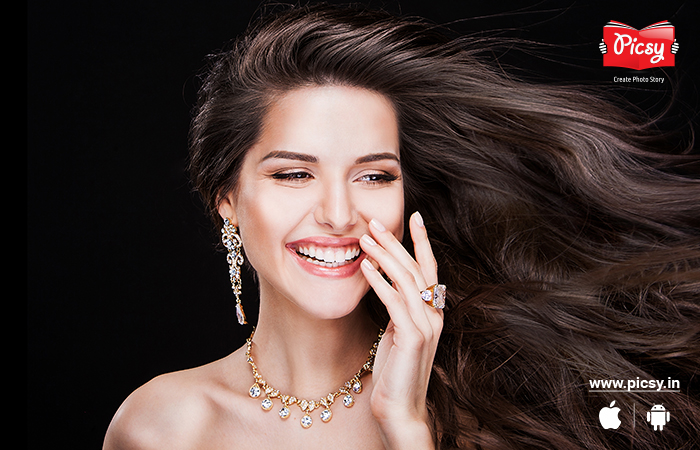 Well, it comes as no surprise that women like jewelry, and if it shines, boy! You will shine in their hearts too. So, if you have the budget or wish to give your lady something fancy, go for diamonds.

A Marvel Movie and Popcorn
Is she a Marvel fan? Why not book a place (if available) or arrange a home theatre with a series of Marvel movies and popcorn? It would be a hell of an experience for her.
Women and Bags Go Hand in Hand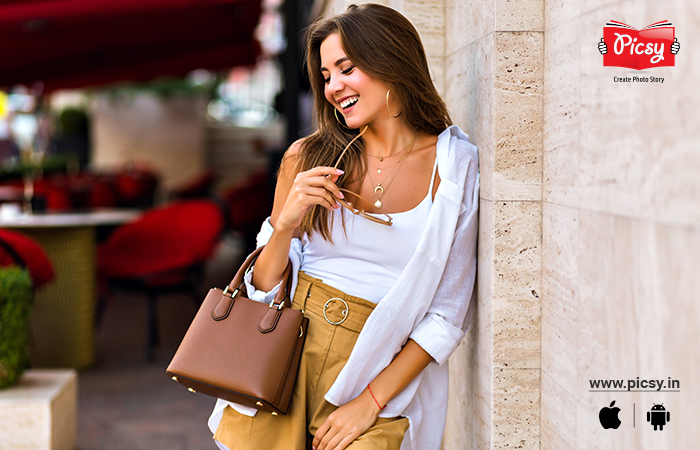 One thing a woman never leaves her home without is her bag. Although 'the essentials' in her bag is a different side of the story. Haha! Be it a designer bag, a casual clutch bag, a wallet, or an office bag, they love it all.
Gift Her an Experience
Do something crazy with a women's day present this year. Take her bungee jumping or skydiving. This would be a lifetime experience for her. The trill will blow her mind.
Flowers Make the Girls Alive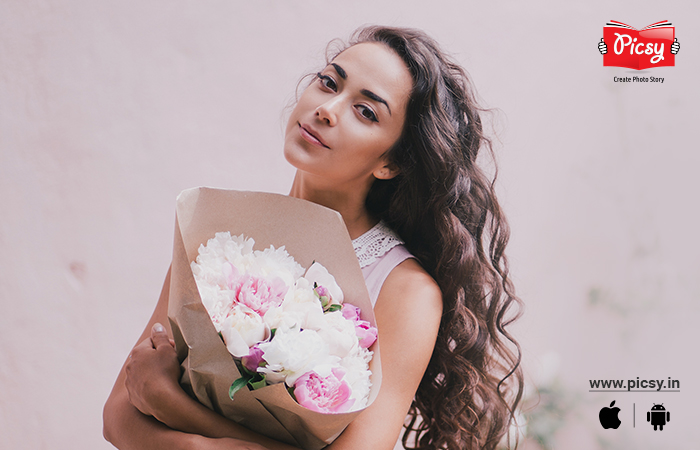 The delivery of fresh flowers freshens up everyone's mood, specifically women. Try to find out what's her favorite flower (please, don't screw that) and make her feel special.
Let Her Shine with a Makeup Kit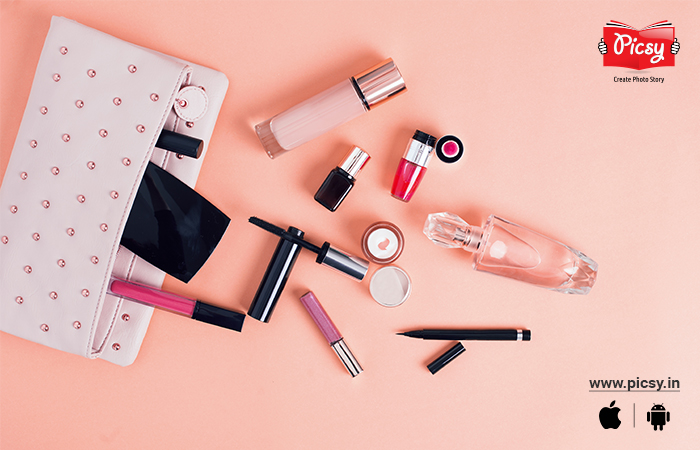 A makeup kit is one the perfect women's day gift hampers that any woman can think of. If you are too confused, a Ruby Woo can never go wrong. Thank me later.
A Plant for Her Home Office
Does your lady work at home and gets no time to get up from her desk? Put some life into her life with a small pot of life. Confused? Get a small indoor plant for her home office. It is another kind of custom photo gifts.
A Photobook for An Evening Tea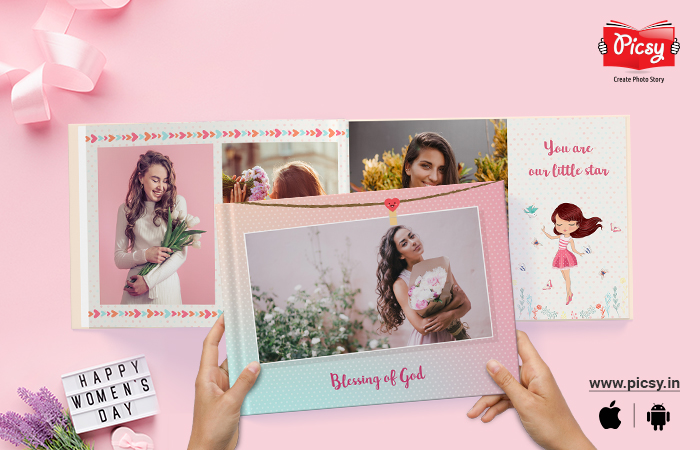 A personalized photo book full of all her achievements, fun times, dedication, and all the appreciation she deserves; will be an excellent gift for her.
Women's Day Corporate Gift Ideas
Gifts can also be a way to promote gender equality and support women-owned businesses or organizations that work to advance women's rights. By choosing gifts that are made by women or that support women's causes, you can help to make a positive impact in the world and to promote gender equality. It's just an idea, but here I have added a list of women's day gift ideas for colleagues that you can present.
A Wristwatch to Adore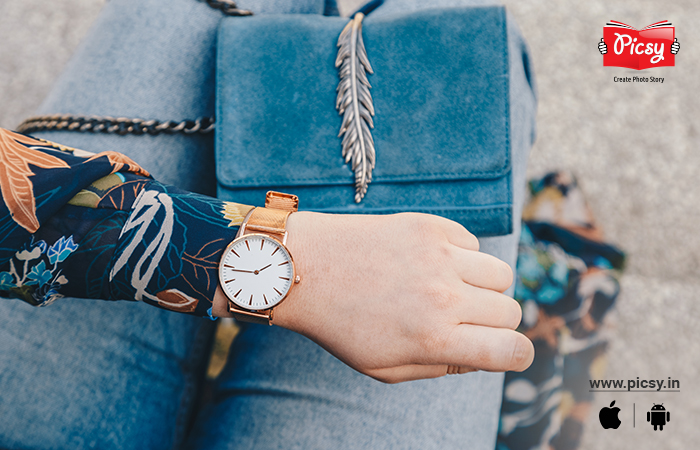 To add more bling to women's day gifts for employees at your office get wristwatches for them. They are going to love it. A wristwatch is one traditional thing that has not gone obsolete even though you can see the time on your phone.
Looking for a gift that can't go wrong?
Buy floating canvas frames from Picsy!
A Travel Kit for A Travel Freak
Do you have an office friend who can't stop talking about her travel experiences? Get her a travel kit, she will thank you for life.
An Acrylic Print for Her Cabin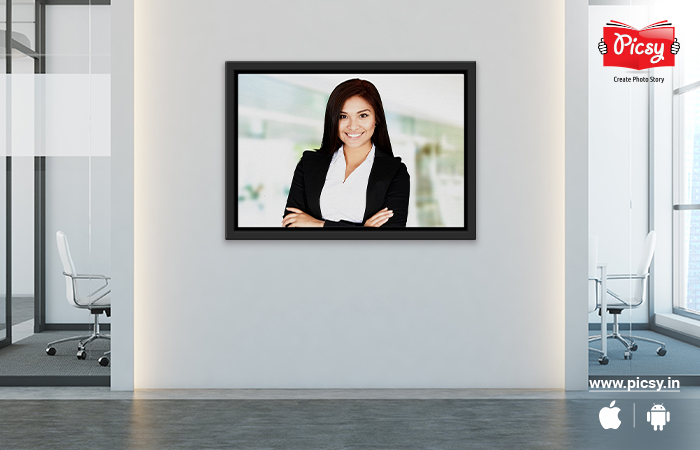 Have a little crush at your office? Tell her she is special with one of the most thoughtful women's day special gifts; a wall acrylic print for her cabin.
A Subscription Box: Keep Calm and Netflix
Tired of your office friend, "I did not watch the show. I don't have Netflix."? Just gift her a Netflix subscription already. You need it more than her to discuss your favorite shows.
A Personalized Calendar for Her Desk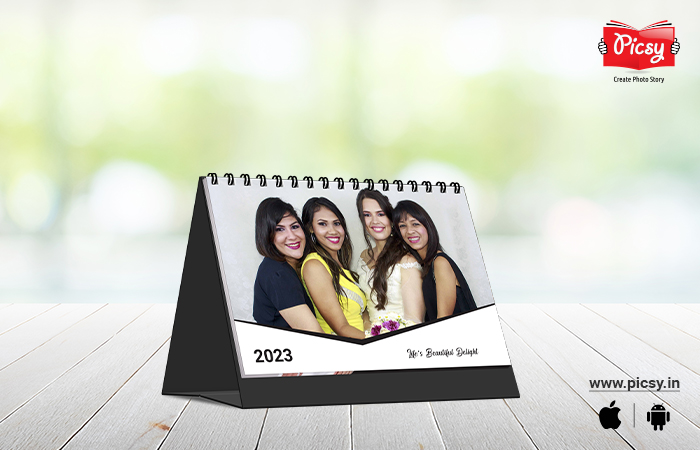 This must sound basic. But a personalized calendar actually, helps to mark all the holidays you take so that you don't end up losing your bucks. It is a clever and thoughtful gift. Tell her the idea when you give.
A Fitness Gear for a Health-Conscious Colleague
If she loves to work out, get her some new fitness gear, like a yoga mat or a set of resistance bands. It is one of the most trending women's days corporate gift ideas.
A Canvas Full of Memories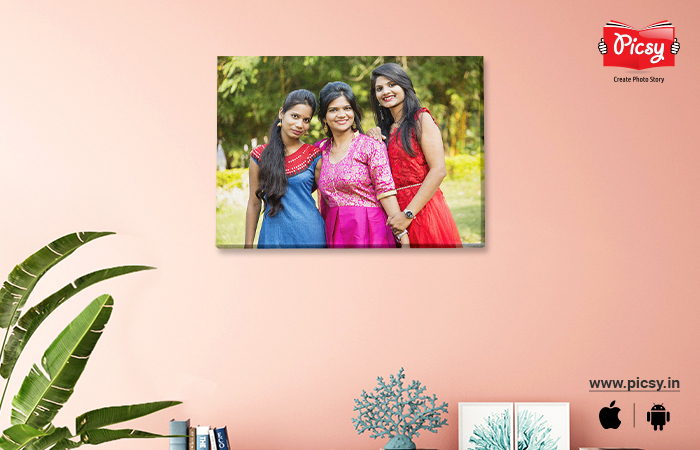 This is a 'whole office' gift idea – for both women's day and men's day. Get a group photo printed on a canvas print and hang it in the main area. It would look wonderful.
A Gift Basket to Pamper Her
Is she a 'Pam ' to your 'Jim ' in 'The Office '? Then you must know what she likes and what not. Arrange everything in a basket and give a gift hamper this Women 's Day.
Ticket to Paradise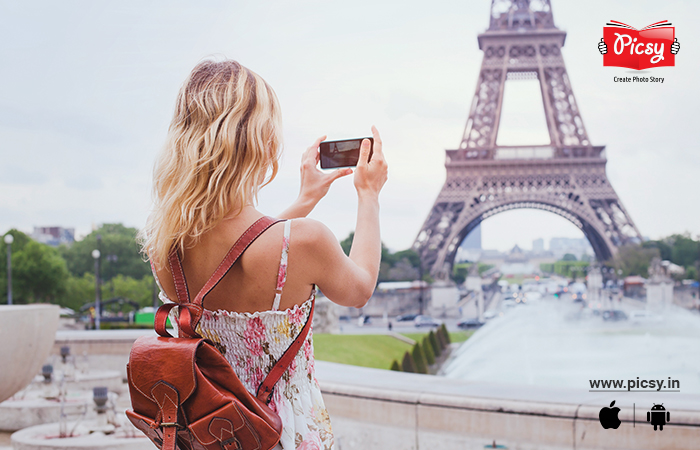 Check out a place near your location and get the arrangements done for her day out. This would not only give her a day full of fun but also a box full of delightful memories.
Outdoor Gear for An Adventurous Colleague
If she loves spending time outdoors, get her something to make her adventures more enjoyable, like a new camping stove or a set of hiking poles.
It's a Wrap for Gifts on Women's Day
There are ample options to gift women which put men in a dilemma about what to gift them. Choosing the best gift is a task, and we hope you have already decided what you want to gift to all the women in your life.
If not, then download the Picsy App now and get her a Womenn's Day special custom photo gift delivered to her doorstep. Choose her favorite style, themes, and colors and create a stunning album for her this womenn's day.
Dazzle the Your Woman on Women's Day with Picsy's Unique Gifts
With Picsy's personalized gifts, make your girl happy this women's day.From customized floating frames to photo prints, Picsy has every photo product you want.Check out the special quality Picsy presents this Women's Day.
FAQs Related to Women's Day Gift Ideas
1. What is the best gift for Women's Day?
Custom photo gifts are the best option with a small handwritten note saying how much they matter to you.
2. What can we gift a working woman?
3. What are unique corporate gifts?
Anything that is thoughtful is unique and what can be better than photo gifts when it comes to thoughtful gifts?
Ready to hold your memories in hand?