Why Go for Personalized Gifts for Your Loved ones?
April 13, 2021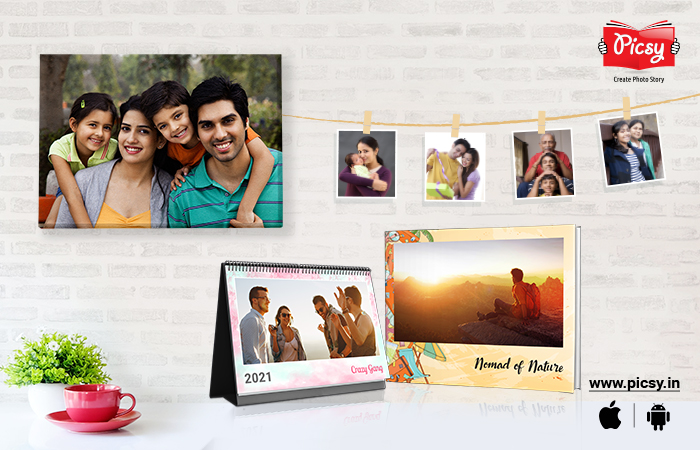 Gifting is a thoughtful action embraced by us as an approach to trade wishes and ardent messages on festive occasions. Gifting has existed since the origin of life on Earth. It is consistently an amazing feeling to be at the receiving end of a gift which likewise gives a fulfilling experience to the sender as well. The demonstration of gifting turns even more extraordinary when gifts are as exceptional and innovative as personalized gifts.
What Are Personalized Gifts?
Personalization is craftsmanship that permits people to transform ordinary gifts into significant keepsakes that can make every occasion even more special. The personalized gifts are decorated with the name, picture, or a short personal message that allows individuals to impart their feelings to their loved ones.
Over the long haul, unique personalized gifts have gotten a thumbs up both from customers and sellers, given how they can be customized for everybody and fit every occasion.. They help sustain connections, commend them and make them more grounded with time. Mentioned below are some truly unique personalized gifts for him and her.
Some super cool personalized gift ideas
1. Personalized Family Mugs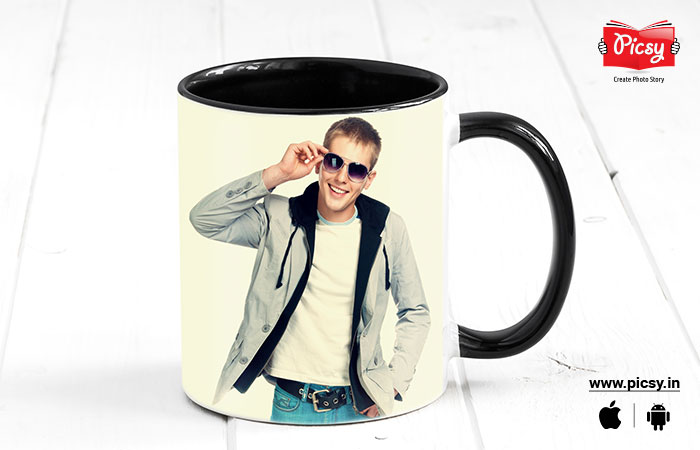 You presumably have bunches of people in your family or your friend circle who are characters—so deify their animation similarities with personalized mugs. You will love the way you can create your own personalized gifts and craft a keepsake that is lovingly made and sparks happiness for the people who use it.
2. Custom Photo Book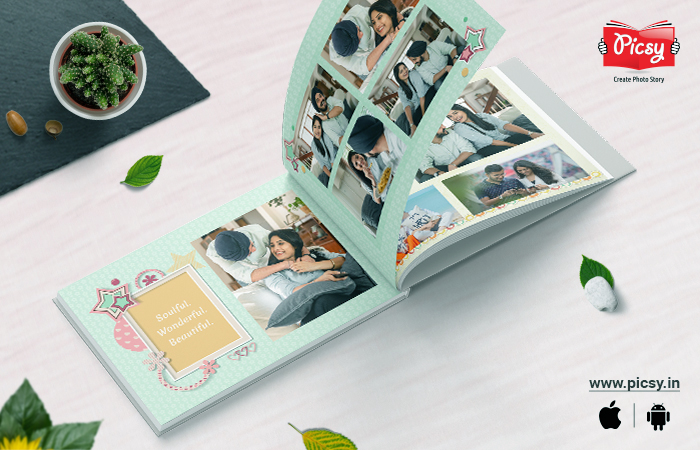 Picsy, your favorite app for the best custom photo book creation , is an extraordinary place to get custom photo books made all year, yet the festive season is the ideal opportunity to collate your most-loved photos into a present that will keep recollections alive for eternity. You have the option of making a hardcover photo book or a softcover book. Whether you desire to give a photo book cover fixated on a vacation theme or a previous occasion, Picsy's easy-to-utilize pre-designed layouts offer loads of appealing themes and customization options and photobook cover ideas and even allows you to send personalized gifts to your loved ones.
3. A proper pet portrait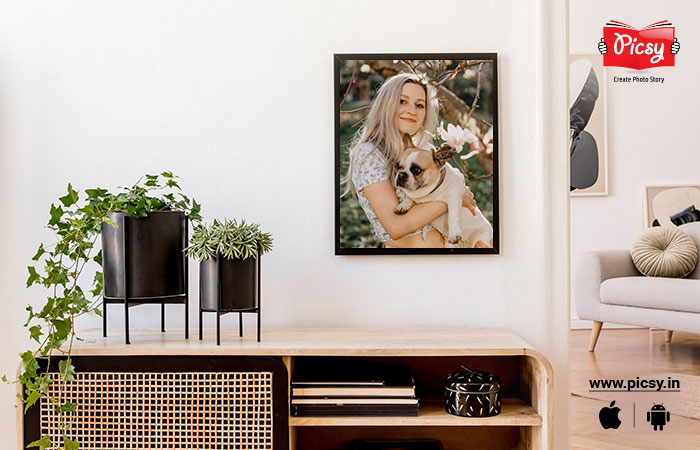 For people who put their pets on an enthusiastic platform, pet pictures can outwardly hoist your furry friends to eminence. Whether the pet is a pig, pup, chicken, or cat, you can quickly reproduce a nineteenth-century or Renaissance-period representation in his/her resemblance
4. Stand-out Vans
Numerous brands permit individuals to tweak shoes for themselves or their children. However, Vans Customs rank among our s top picks. You can browse various styles, and the personalization instrument is not difficult to utilize and remarkably point by point, allowing you to tweak all aspects of the shoe with photos, tones, or stock pictures.
5. A recipe book with all your top choices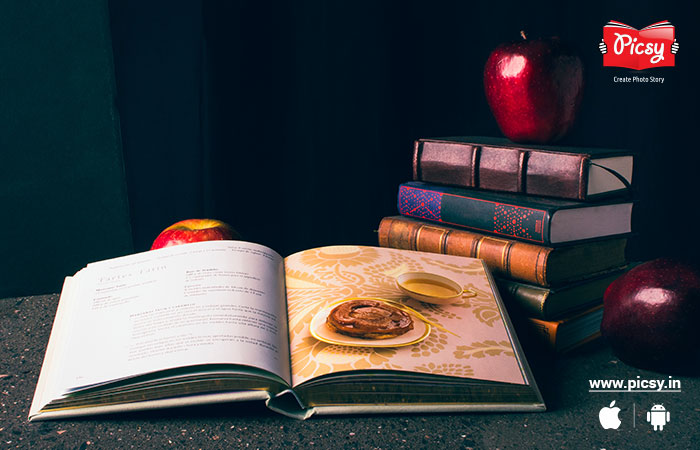 For your number one home culinary expert, a custom cookbook is a delightful gift. Picsy offers an extraordinary layout for the venture to work on the way toward uploading photos, ingredients records, and headings. A year ago, a friend made her grandparents one, brimming with loved family plans—a particularly pleasant feeling this year, when coming together for suppers may not be a choice. A personalized recipe book would likewise make an incredible cooperative present for a gathering of friends, every one of whom could present a couple of their #1 plans to cause everybody to feel a smidgen closer this season.
6. Custom Canvas Prints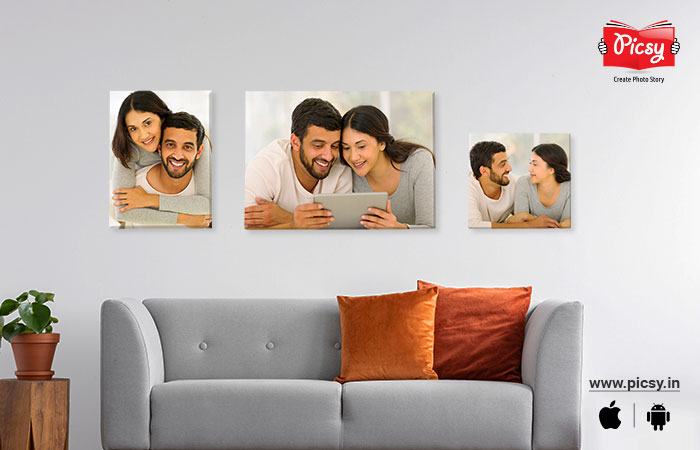 The benefits of personalized canvas prints are numerous. Canvas prints from Picsy are water-proof, tear-resistant, termite, and fade-proof. We put in a huge exertion to making a piece that is ideal for all treatment, climate, and handling conditions. Photo canvases from Picsy are in their very own league, given their stark white, full-shade printing and their vintage grain surface that offers a realistic quality to the hues sharpness and subtleties of the photo.
7. A wristband with meaning
These custom wristbands are perfect in their straightforwardness, featuring a dainty silver or gold chain of varying lengths to accommodate your loved one's wrist size. You can get the wristband with one stone—perhaps your giftee's birthstone, or in case you're giving it to a heartfelt accomplice, both of your birthstones together. One of this guide's creators has an armband with blue topaz and moonstone to address her birth and a citrine pearl for her three siblings (who, similar to her, were completely brought into the world in November). She wears it at whatever point she needs a basic frill or needs to feel associated with them.
8. Custom photo calendar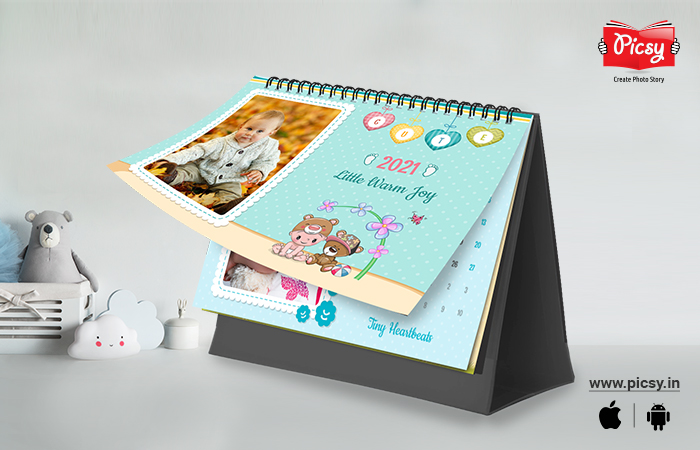 If you happen to be looking for a way to brighten up your year with the magical moments you have spent with your family, then you have reached the right place. Photographs are a wonderful way of reliving cherished moments, a trip down memory lane, if we may use the phrase. With personalized photo calendars from Picsy, now you can browse through your favorite photos whenever you wish, showcase your photography chops, and even have a fresh new photograph of your loved one to greet you every month. Feel free to browse through Picsy's ideas to gift personalized calendars on the Picsy app.
Why Personalized Gifts Make Great Presents?
Even though an off-the-shelf gift can look attractive, it can never match the 'feels' of a personalized gift. Here are some benefits of personalized gifts-
1. Adorned With a Personal Touch
A personalized gift is made only for an individual by having their name or picture engraved or imprinted on a pad, photo book, mug, keyring, or pen. It tells the beneficiary that this gift is explicitly made and chosen for them subsequent to putting in a lot of thought and love.
2. Can Be Treasured Forever
Personalized gifts are profoundly esteemed by the beneficiary. Ordinary gifts like roses, chocolates, or adornments can be effortlessly forgotten; however, thoughtful, personalized gifts are treasured perpetually as a badge of affection and nostalgia. They bring out glad recollections for the beneficiary that they hold near their heart.
3. Perfect For Any Occasion and Everyone
Be it a little birthday festivity or a blissful snapshot of the 25th wedding anniversary of a couple; personalized gifts make it to the rundown of each event. Also, on the off chance that one needs to charm their adoration interest on Valentine's Day or need to give something important to their grandmom and granddad on grandparents day that includes their name or picture, personalized gifts are the ideal choice.
4. Help Build Stronger Personal Connections
Personalized gifts talk straightforwardly to the beneficiary's heart. They help build up a more grounded connection with loved ones that continues to improve with time. The personalized gift thoughts help express the offer of affection, appreciation, and appreciation in a novel way that shows the beneficiary that they are loved and acknowledged for what their identity is.
5. Stand Out In the Crowd
While individuals choose conventional gifts like roses, cakes, and chocolates to pass on their adoration for their loved ones, one can really settle on personalized gifts that make certain to stand out in the crowd and command the notice of the beneficiary in the spotlight.
6. Give Memories for a Lifetime
Embellished with the valuable photos of a unique day or event, personalized gifts permit individuals to take a dunk in the ocean of nostalgia and remember recollections that once made them smile. It isn't only a gift, yet an abundance of recollections that one can offer their loved ones with personalized gifts.
7. Thought Counts
With regards to gifting, the thought counts. The personalized gifts show the beneficiary that the sender was thinking about them. They show that the provider not exclusively picked the best gift yet; in addition, put a great deal of thought and went the additional mile to personalize it. That makes the gift more unique and appealing.
Wrapping up
So there you have it. All you need to know about why personalized take the cake every time: so if you choose any of the gifting options mentioned earlier, you can rest assured that the person you are gifting is going to feel loved, cherished, and valued.
But don't feel constrained by the options mentioned above. Picsy sports a wide range of completely customizable photo gift options, ranging from personalized photo books to canvas prints, photo calendars, and even matte and glossy photo prints. With Picsy, your personalized gifting is sure to be a fan favorite every time. All you have to do is get the Picsy App and, in just a few clicks, have the perfect personalized gift delivered right to your doorstep faster than you can say' Picsy.' So what are you waiting for? Download the Picsy App now and start gifting!
Ready to hold your memories in hand?