15 Unique Photo Gift Ideas Your Friends and Family Will Love
June 17, 2021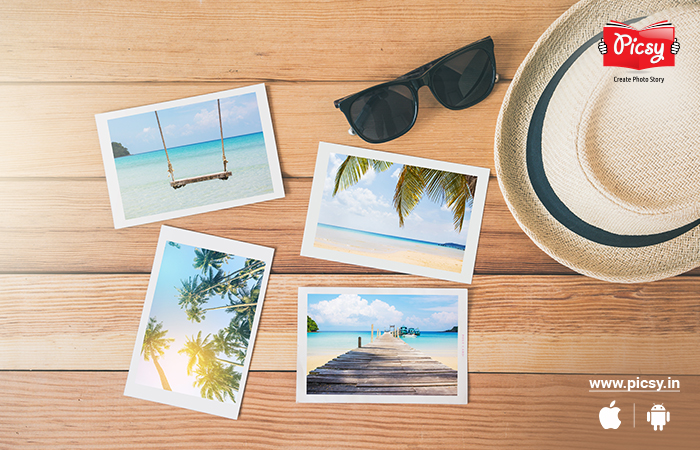 Finding the best gift for any of your loved ones can be tricky, but some memories involved in it can never go wrong. Keeping an eye on the budget, handmade or photo gifts are a unique way to surprise the person with a bouquet of nostalgia. Yes, there are challenges - you might wonder, what could you do so unique with a picture? Well, fret not! We are here to help you out from the endless scratching of the head with exclusive ideas of photo gift for family and friends.
And just to be on the same page, let us quickly understand the meaning of photo gifts - if it is something we can craft, draw or simply order.
What is a Photo Gift?
A picture says a thousand words, they say, and we believe in keeping things personal. So why not together we try to combine both the ideas and present personalized gifts to the dear ones? It can be anything - a memory retro pop-up canvas or and collage. All you have to do is let the person know you have loved the time you have spent with him or her. Presenting the feeling of being wanted by someone is one of the best gifts in the world. Not every time a gift has to be expensive and exotic; the personal touch is priceless. Let us go on a journey on how to make photo gifts.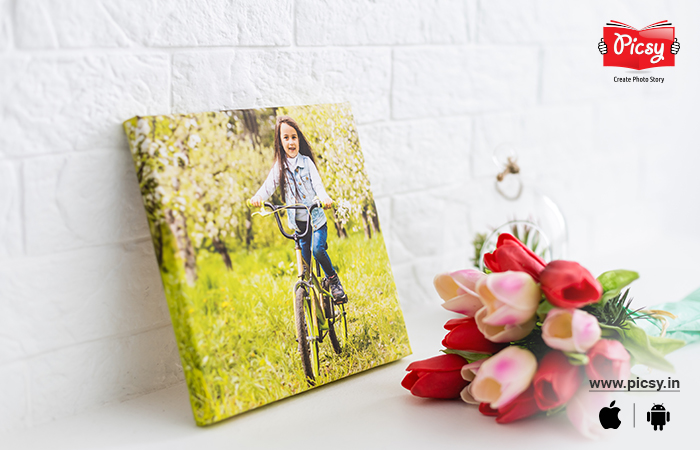 DIY Photo Gift Ideas For Your Friends and Family
We have brought 15 amazing creative photo gift ideas to you to present to your dear ones that they won't ever want to part with.
1) Bookmark
If you are presenting someone who is a bookworm and loves to be in the world of imagination, an idea of a customized bookmark will make their heart smile. Print any picture you think is perfect, and tie a colorful ribbon with it. (Psst! A secret tip, just for you. You can also put the image on cardboard and make it more creative with some doodles on it.)
2) Tote Bag
Do you know you can print any of your pictures to fabric? Get a solid color tote bag and try your tracing skills on it! With a vibrant printed picture, trace the outlines on the bag, color it the way you like, and let the bag soak the color with the help of a hairdryer. These bags can turn out really eye-catching!
3) Canvas Print
It is one of the perfect DIY presents to make a huge statement. If it is for your partner, you may want to print some romantic moments together. If it is for your friend, you can send some travel images or fun time together. Then, turn the Canvas photo print present into a luxury art piece so that your loved ones can decorate their favorite walls.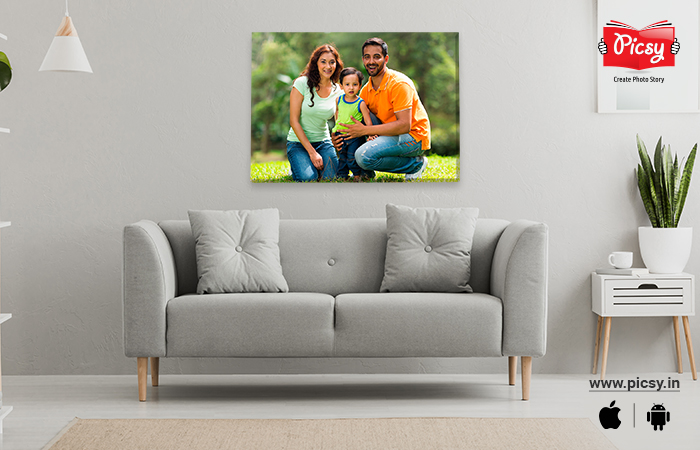 4) Dairy
Add a motivational quote to gear up their Mondays or an image of your favorite outing with your loved ones on the cover page of a diary. Remind them they are always in your mind. It will be not only a thoughtful gift but also a productive one. So the next time you try to motivate someone, do not forget this amazing gift idea!
5) Pillow Cover
What can be more amazing than presenting a sense of presence when we cannot meet our loved ones amidst COVID-19? With customized pillow covers, present your family something to cry on, throw and play, or simply lie down and take some rest.
6) Photobook
Can't decide which image would be the perfect one to simulate nostalgia? Why not put all of them together in a beautiful printed photo album ? Arrange all the images you think are closest to the person's heart and present an archive of memories.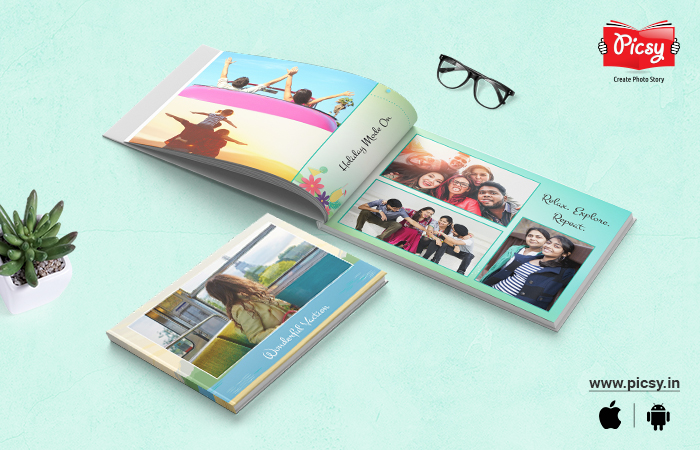 7) Pendant
Remember those old English movies where the husband fights the war and the wife looks at her pendant that perhaps was gifted by her husband before he began his journey? It's a quite romantic customized gift if nothing less. So what there is not a war going on? The idea of presenting a pendant with a picture on it is always a charming photo gift for her.
8) Gift Tags
It is basically a complimentary gift. If you have wrapped your gift but want something extra to elevate the look, customized gift tags are at your rescue. Tie an image with a ribbon and let the person realize the effort you are trying to put.
9) Tiny Magnets
If you go to any hill station where the toy train is famous, or tea garden is the x-factor of the place, you will see small vendors are selling small fridge magnets at a side of the train station. Those tiny magnets not only bring the memories back but decorates the fridge with a warm vibe. These days, with the help of the internet, you can also customize those magnets and add your own pictures.
10) Desk Collage
Be it a desk photo calendar or an organizer, a customized desk collage is a perfect gift to remind them you are always by their side. If it is for your man, this photo gift for him is a sweet gesture to remind them the happy times you have spent together and how you think of those times often.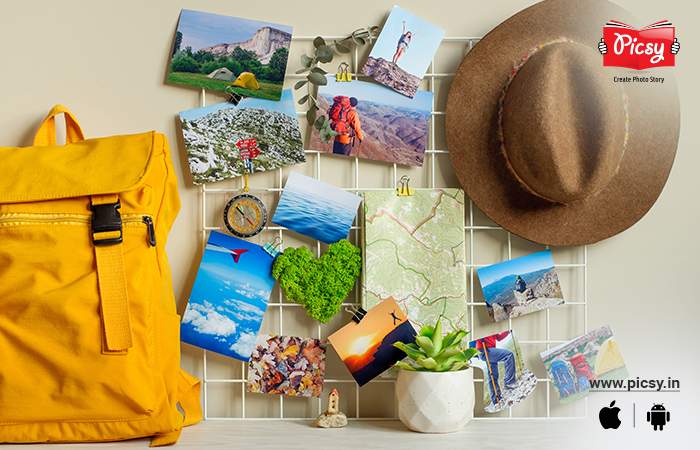 11) LED Photo Album
It's a fun and youthful personalized gift ideas. Get a LED string with a few collected polaroid images from your treasure box and surprise your family member by turning it into beautiful wall art.
12) Photo Puzzle
You need only three things for this DIY unique photo gift - pictures, glue, and cardboard. It is THE PERFECT gift for kids to drag their attention from all the e-devices. Paste the images on cardboard, and either you can make a jigsaw puzzle or play a memory game. Get creative with it!
13) Wallpaper
Framed pictures are one of the best housewarming gifts to welcome someone new in the house or maybe to bid a farewell to a close friend. With a customized picture on it, it's a cherry on the top.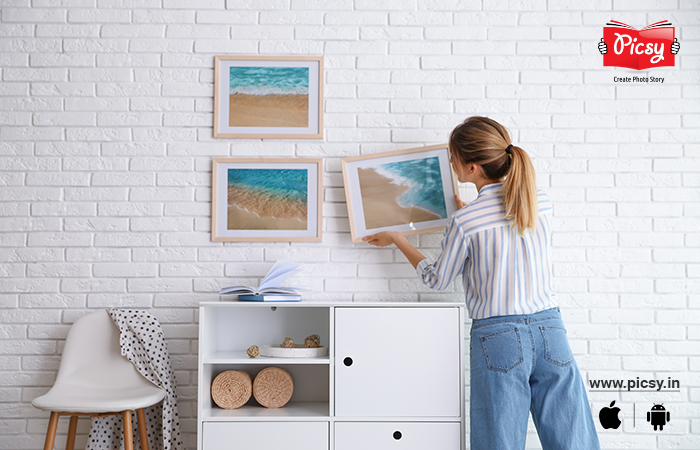 14) Phone Case
Phones are a kind of device which has almost become our shadow. To present someone with a customized phone case would not only make them feel cherished but also will recall memories whenever they will look at the phone.
15) Cake
Did you know you can customize a photo on a cake? Well, if not, you are welcome! There are several bakeries where on request, they put any image of your choice on top of a cake, which is completely edible! How cool is that?
Conclusion:
Photo gifts for friends or family members with their personal touch win everyone's heart. Luckily, the ideas are endless, and each of them is equally unique. Either personalized quotes and messages or an amazingly exotic photo book, photo gift ideas can make anyone travel the past. Gift your family members or friends at Picsy; we offer amazing photo book templates, various canvas prints, photo prints, and the list doesn't end. Download the Picsy app now, and together let's make your loved ones happy with a perfect personalized gift.
Ready to hold your memories in hand?