Inexpensive Homemade Gifts Ideas For Everyone
September 02, 2021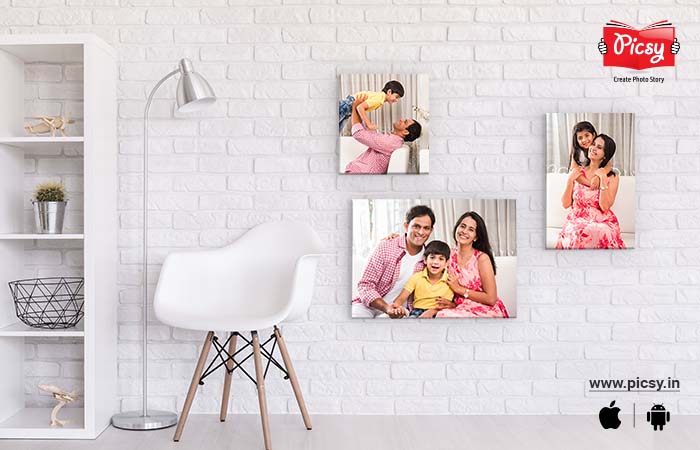 DIY gifts are perfect complimentary gifts when the person you are gifting has nearly everything (or you are broke). It is a thoughtful way, in a minimal style, to say to your loved ones that they are is in your thoughts – a fail-proof way of saying, "I care." After all, the DIY handmade gifts are one-of-a-kind gifts personally made for them.
Here is a list of inexpensive homemade gift ideas that wouldn't miss the smile on your loved ones' faces.
Homemade Gift Ideas for Everyone
Deciding for a heart-touching gift could be quite a strenuous task. But, with a handmade craft gift, it steals the show for any 'just because' occasions. It is often noticed, readymade gifts keep lingering in the corners of a cupboard, but a hand-crafted gift takes the space of a display. Hence, it is rightly said, the thoughts behind a gift are what matters, not the gift itself.
We have created a list of handmade gift ideas to gift your loved ones. Shall we check them out?
Let's dive in!
Homemade Gift Ideas for Him
Isn't it just better to categorize the gift ideas than simply putting ideas in general? The more the categorization, the more the gifts will be specific, ain't it? So, this list covers all the homemade gift ideas that are ideal for your 'man of the house.'
Homemade Gifts for Husband
This 'man of the house' would be the happiest if you let him rest and keep him unbothered in his world. With these few homemade craft ideas, he will surely thank you for encouraging him to be in a world of his own fantasies.
- Travel Photobook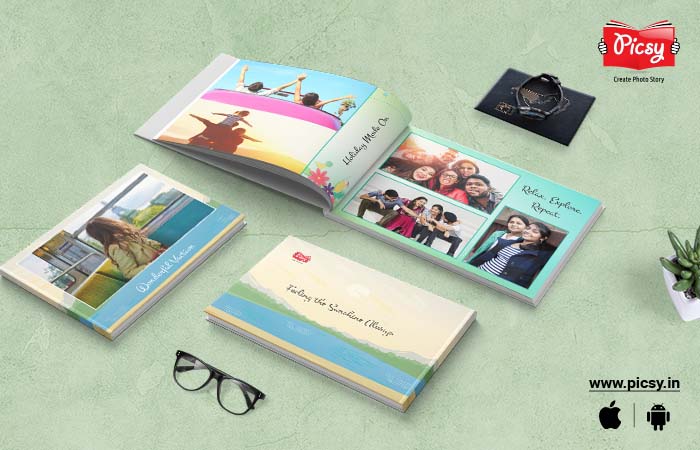 Is your husband a travel freak? Or often talks about hiking around and smelling the forest? Well, for the keepsake of all his travel memories, what can be better than a Custom Photo Book? Secretly arrange all his travel pictures and personalize a travel photo book for him. He is so going to love it.
- Diary
For those often-self-indulged husbands who like to write small stories or often sits on the weekends with their pen and start the journey of their fantasy with a note stating, "Dear Diary," a handmade notebook can be the ideal gift for him.
- Bookmark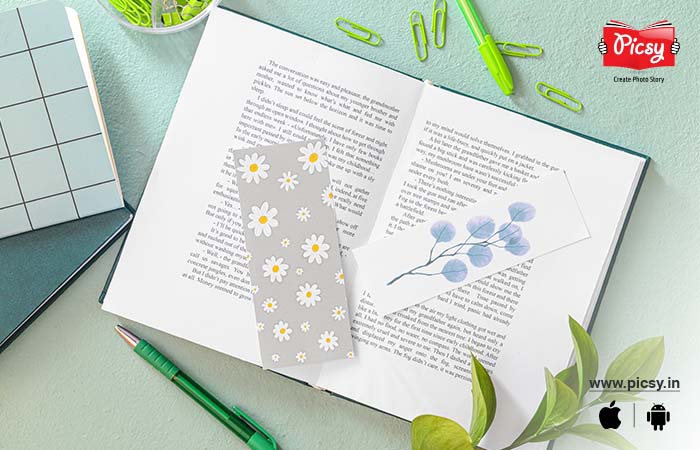 Is he a bookwork, and often you two fight because he does not switch off the night lamp when you try to sleep? Give him a handmade bookmark! Because what could be a better reminder of closing the book on time than quarreling every night, right? We know your heart knows you love the idea (*wink*).
Handmade Gift Ideas for Father
No matter what you offer him, a father always accepts all gifts wholeheartedly. You will never know if he has actually liked the product or was the smile pretentious. We know it, right? Well, but these homemade gifts, you will surely not fail.
- Canvas Print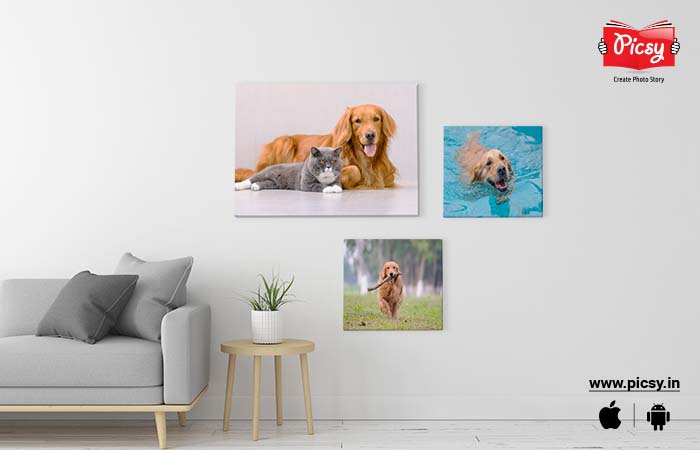 For the person who happens to be the center of the house, making all laugh from the core of the belly, badge him with a family picture saying he is the best father in the world or if he is a pet lover order canvas prints online from the range of thousand templates that the internet offers with the images of furry friends on it.
- Calendar
For the dad, who keeps shouting every minute, "What's today's date" get a desk photo calendar with personalized family pictures on it. So, the next time he shouts, you know what to say.
Read More : 5 EASY STEPS TO MAKE A PERSONAL DESK CALENDAR
Homemade Gifts for Brother
The tricky 'man of the house,' no matter what you give him, he will tease you anyway. But, secretly, he is going to thank you for these awesome gift ideas.
- Stress Ball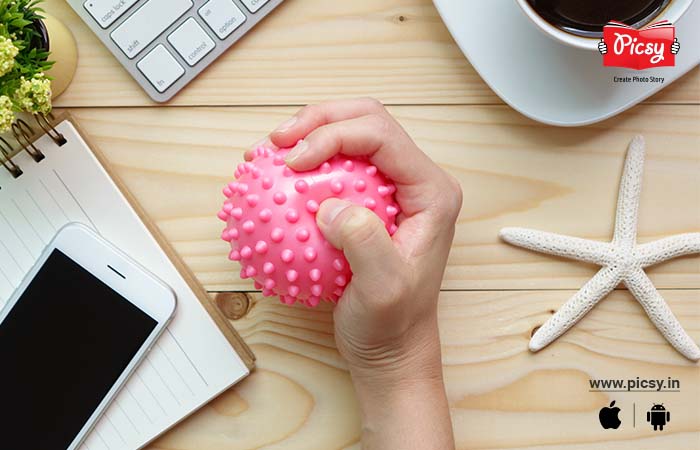 For the brother of the year, who has tolerated all your mischief during the time of COVID, gift a handmade stress ball. There are several DIY stress ball making videos available online; it is inexpensive and easy to make. So, what are you waiting for?
- Jigsaw
What can be a better gift than giving your brother some tricky jigsaw puzzle? Arrange a set of pictures and paste it on carboard pieces. To make a jigsaw puzzle, cut the cardboard accordingly and present it to your brother. Enough of "clash of clans" and "call of duty", don't you think? Engage him with something real!
Vinyl Poster Frames
If your brother is a football fan or any Marvel character, glossy vinyl poster frames will be a wonderful gift with an image of his choice. Thanks to framed posters, you won't have to deal with sticking tapes and pasting posters the traditional way and damaging your wall paint.
Handmade Gift Ideas for Son
A few gift ideas for your notorious pillar of strength:
- Cardboard Empire
Know it or not, all he wants is some time with you. Make an empire in the drawing-room with thrown-away cardboard pieces and play with your son. You will instantly see the innocent, happy smile on his face.
- Football
This is a clever and worthwhile gift for your son. Make a ball (it's okay, even you fail to make a sphere ball), and motivate your son to play outside. These days, the gadgets have encompassed their attention so much that it is indeed required to push them to go and play outside rather than sit in a place.
Handmade Gifts for Boyfriend
We know you want to give the best of the best gifts to the love of your life. Just like, you can't think of anything else but him, he feels the same as well, we tell you. Hence, we have arranged a few very personal handmade gifts for your apple of the eye.
- Letter
Trust the idea; every love story requires a hint of vintage romantic ideas to it. Stunt him with a love letter – tell him what he means to you – how his presence knots your happiness.
- Mini Photo Print
By now, you must have a couple of pictures of spending time together, if not one. Arrange a few of your favorite photographs, print them to the size of a wallet or maybe a mini photo album, and gift the bundle in a small box of happiness. A gift is easier to keep and too touché to keep away.
Homemade Gift Ideas for Her
Not everyone longs for expensive gifts. When it comes to gifting the beautiful lady of the house, it is often easier to win their heart when you pour your soul into the gift. And, what could be a better way of sharing love than gifting something made with your own hands, right?
Homemade Gifts for Sister
Gifting something to your sister can be really challenging! A sister is a friend, a mother, a crime partner – basically, a shadow who knows everything about you yet loves you the most. The closest and silliest of all. So, what is that one thing that can intriguingly cheer up her mood (apart from clothes from your closet)?
Here are a few handmade gift ideas that can help your sister pamper herself.
- Bath Bomb and Candles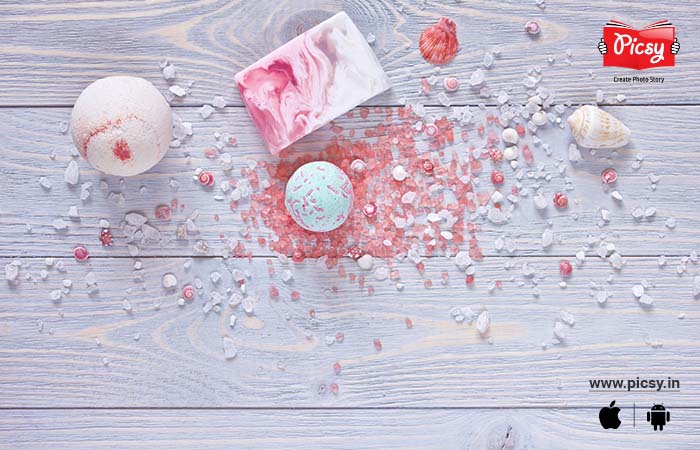 With a few handfuls of DIY YouTube videos, learn how to make bath bombs and homemade scented candles for your dearest sister. It will not only cherish her mood but will also surprise her. If you do not pamper her, who else will, right?
- Handmade Bracelet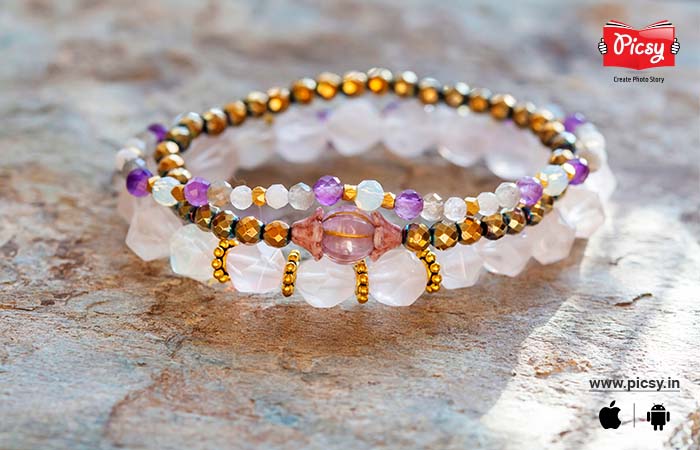 This is no ordinary bracelet; we are talking about handmade beads bracelets to badge the bond of you two. Beads often come with words on them; you can also add words like "forever" or "sisters" to make it more personalized.
Handmade Gift Ideas for Mother
What could possibly be a good gift for the person who gave you the gift of life? A few things that we cannot repay. But how about we rejoice her existence in our lives with a few touching gifts? Here are a few ideas:
- Cookies and Rolls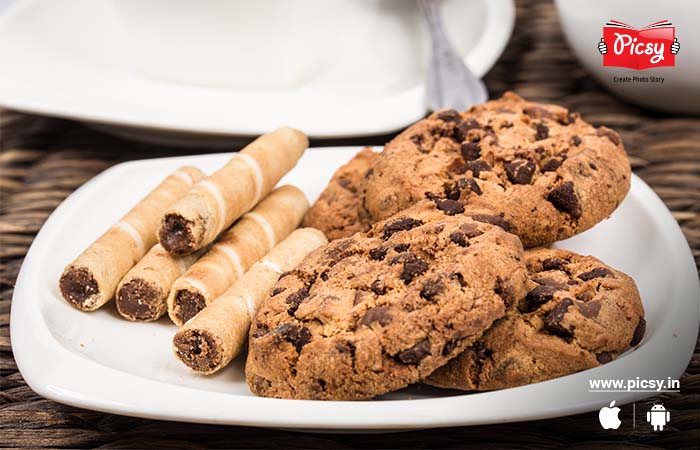 Why not make something special for the person who has been feeding you each and every day? With some awesome recipe videos, make some cookies and choco rolls for your beloved mother. After all, celebrations and occasions should start on a sweet note.
- Plant Holder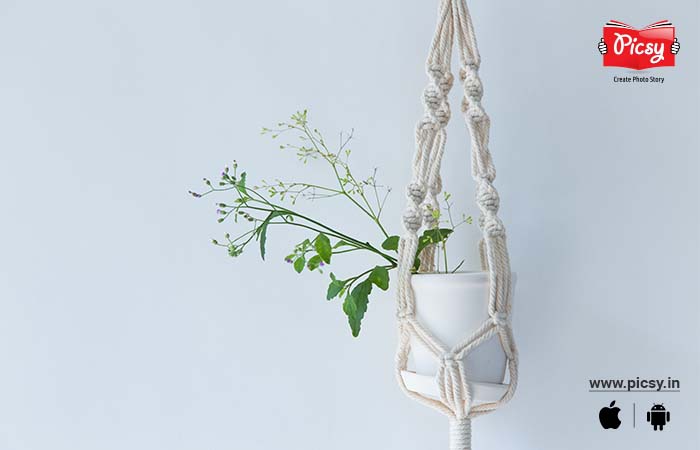 For the person who has gifted you with the blessings of a healthy life, gift her a life as well – a small plant. It can be a cute gesture to let your Mumma know how grateful you feel.
Homemade Gift Ideas for Wife
The trick to gift something to your wife is to gift something for the house. She will definitely be happy. Here are a few inexpensive gift ideas:
- Keyring Coin Purse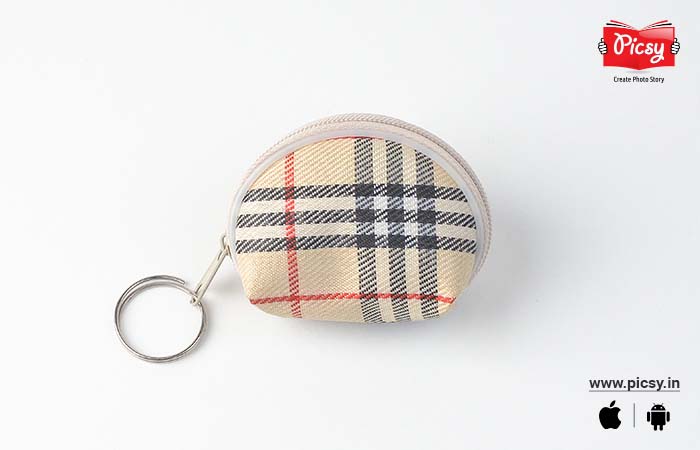 Two things we often struggle with – lack of coins and losing a key. Don't we? So why not join the two things and make a fancy keyring coin purse? How thoughtful is that? Your wife is surely not expecting this as a gift! Go on your way to surprise her.
- Fancy Coasters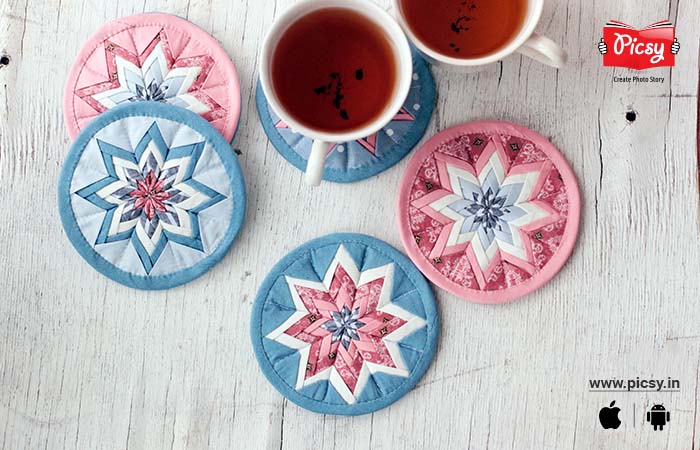 In case you do not know, coasters are really a lifesaver at times. You may wonder, how? Imagine putting a cup of tea on a white bedsheet, and unfortunately, it stains. If you had a coaster, it wouldn't be the case, and who would be the happiest? Your wife! That's right. You see where it's going. You got the idea.
Homemade Gift Ideas for Daughter
A list of finest yet moral homemade gift ideas for your little princess because what you teach her today will be a part of her tomorrow.
- Plants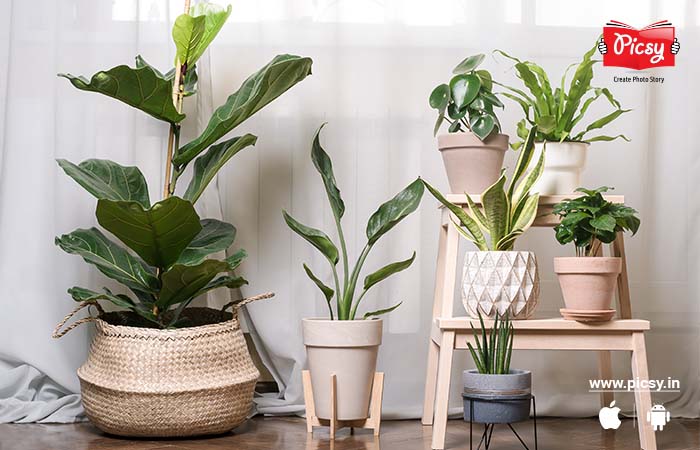 Get a packet of seeds from the market (or you can also harvest it organically), and allow her to plant it on a pot. No gift is greater than the gift of knowledge. Teach her the life cycle of the plant. Lit up her excitement to know about things.
- Birdbath Container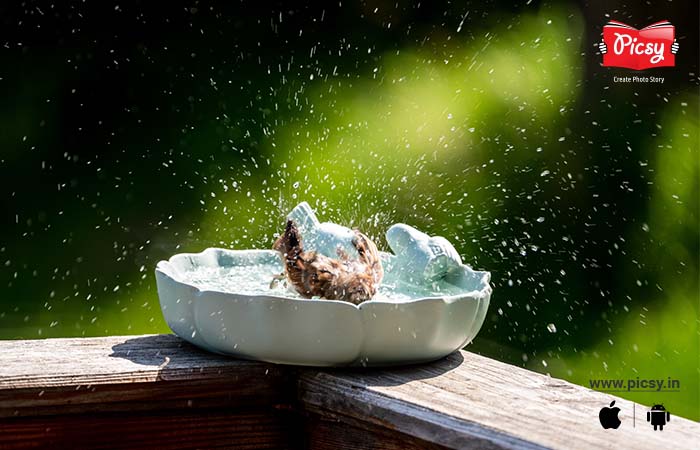 Kindness is the core nature of humanity. To teach your little mermaid, get a small birdbath container so that she can offer water to the mighty birds every day. It won't only be pleasing to the eyes but will also cleanse her soul with the purity of kindness.
Handmade Gifts for Girlfriend
You want to gift the world to your girlfriend; we get it! But all she wants is you. So, what can possibly be the best thing you can gift her? Let us tell you - a bit of you. Heres' how you can do that:
- Plateful of Love
This gift idea is a forever hit. Call her home and have a date night. Nope, we are not talking about 'Netflix and chill,' rather old-school cooking and candlelight dinner. And finally express your feelings and propose her ! How does that sound? It is meant to melt her heart!
- Mixtape
If you have not given her a mixtape yet, this is the right time to do so. Arrange all the classics in a playlist and share it on a CD (or pen drive if that's more convenient). Psst! Don't forget to add the classic Backstreet Boys and Enrique Iglesias.
Homemade Gifts for Friend
Nobody knows your friend the way you do. It's you who can give your friend the gift they need. Here are a few ideas to let your friend know, 'you are always there.'
- Bubble bath Gift Box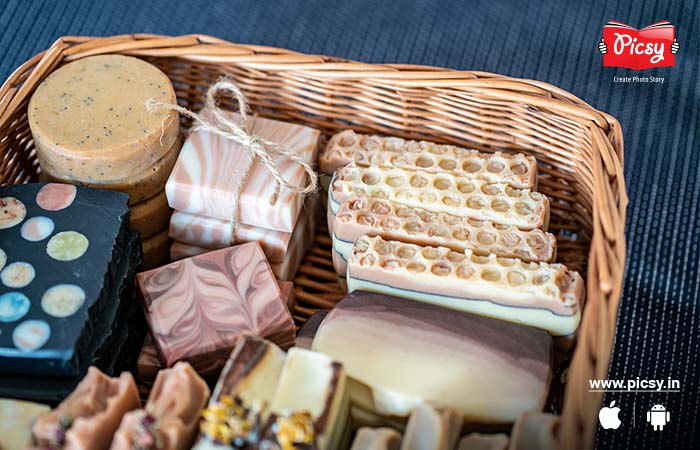 If your friend is someone who is running the rat race and trying to achieve more in life, this is the right time for you to gift a handmade basket of bubble bath. Make a bundle of two or three handmade soap, bath bombs, and hair spray, and make a pretty basket out of it. Just so you know, handmade hair spray works wonders to make one's hair look smooth and shiny.
Read More : 20 Best Friends Photo Ideas to try
- Urban Dictionary
With a list of a few updated words, make a small dictionary of all the 'so-to-say' words. This has to be the most unique yet up-beat handmade gift that can light up the day of your friend.
Homemade Gift Ideas for Colleagues
A colleague is a friend who happens to understand the stress you are going through in the office, the kind of frustration that nobody else can relate to. Hence, for what-so-ever the occasion is, here are a few handmade gift ideas for your true colleague.
- Chocolate bouquet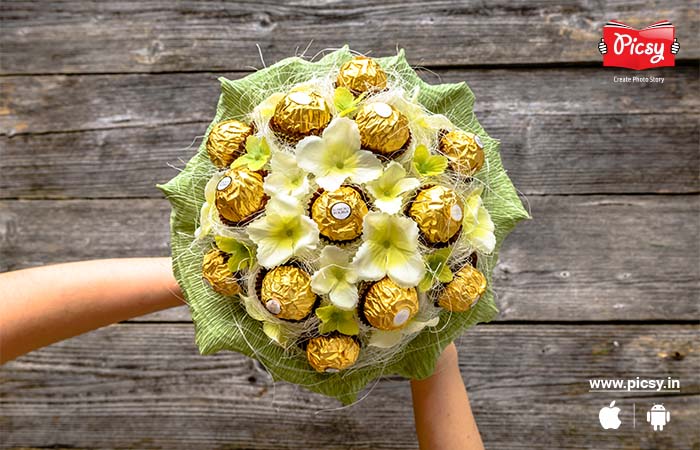 A colleague should be appreciated by all means, especially when you know what exactly they are dealing with every day. With handmade chocolate bouquets, tell your colleague to find happiness in small things.
The bouquet will not only break the monotony of the dragging life, but each piece of chocolate will remind them of an encouraging office friend.
- Memento
This gift idea is quite something for those who are polished in creating something wonders out of paper. Heard of origami? It surely will come handy in making a memento. Create a memento saying, "without you; I couldn't have survived here," and let them know you appreciate their presence beyond estimation.
Tying Up The Loose Ends
Gifting does not need a reason; rather, the will to make someone happy does. And what could be the best way than offering something that you have made yourself? With customized gifts, you get the gateway to ones' heart, and with Picsy, you get a range of personalized gifts. Whether for your husband, sister or mother, get a customized gift today and enjoy the bundle of bright smiles. You still here? Didn't we say you can download the Picsy app on your phone? Get it now!
Ready to hold your memories in hand?