The Ultimate Guide To Corporate Gift Ideas
June 05, 2023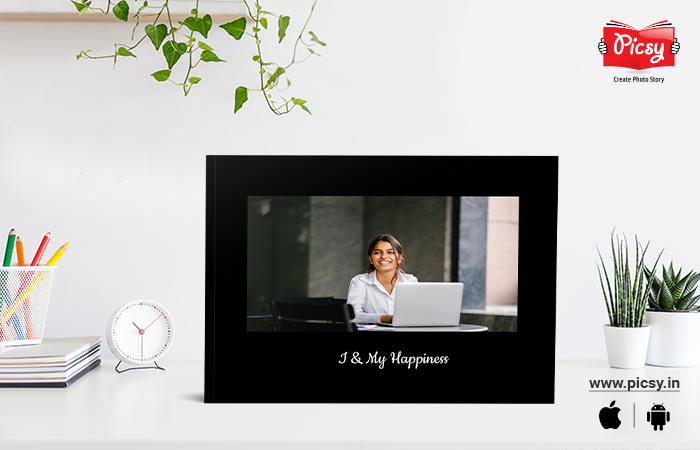 Corporate gifting is an art, and I believe it goes beyond the mere exchange of presents. It's about conveying your genuine appreciation, and fostering goodwill, and connections. That is why I have sat for countless hours and created a unique collection of corporate gifting ideas, ensuring that you'll find something exceptional for every occasion and every recipient.
I understand that each corporate relationship is unique, and that's why this blog is here to offer diverse and creative suggestions to suit various preferences and budgets. From stylish and personalized corporate gifts to delightful tokens that bring joy to the office, I have added them all.
Keep reading, I am sure you will find some ideas that suit your interest.
Add a Touch of Memory Dose to Your Space
Reliving the memories is always a great feeling. So, why not frame them? Check out Picsy's beautiful range of memory doses keepsake.
Skip to...
What is Corporate Gifting?
As the name goes by, corporate gifting is the practice that companies follow where they present the gift to their clients and employees. The act is just to show gratitude and maintain connections with them. That is the reason why everyone seeks to go for unique corporate gifts for clients.
And I believe, it is a great way to strengthen corporate relationships and an effective tool to create loyalty between the company and its employees.
But what makes innovative corporate gifting ideas important? Any guesses?
Why Corporate Gifting is Important?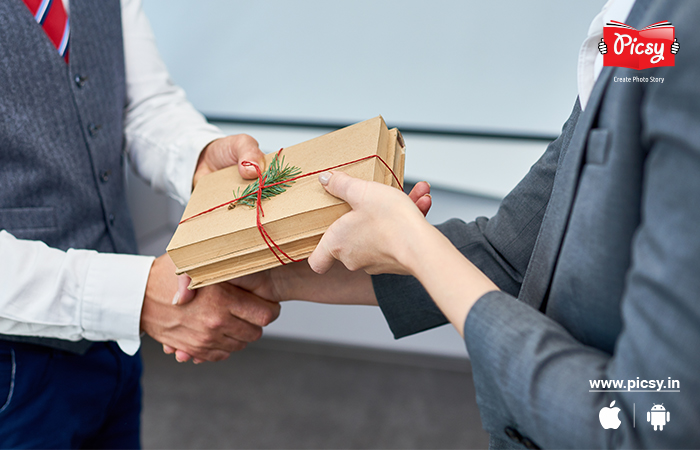 Corporate gifting is quite important for the companies as it helps to strengthen the bond and relationship between the employees and the company. When the companies take out time to gift something, they feel valued. Not only that, it also gives a positive vibe, so you feel enthusiastic enough to work there. I have curated this list of reasons why should you opt for innovative corporate gift ideas. Have a look at it.
Download the Picsy app and explore beautiful photo gifts for your dear employees
Enhances Customer Relationships
According to the statistics, approximately 63% of customers feel honored when they receive a gift from their companies. A lot of companies feel it is a clever move to build professional relationships. Take it this way, you have a friend, and you gift her a photobook with all your memories together. It will make her feel valued, isn't it? The same goes for corporate relationships.
Increases Productivity
Gifting works. We know this. Gifting in the corporate world works as a reinforcement. And as the saying goes, 'If you take care of your employees, they will take care of your business.' So, let your employees feel appreciated for the work they do. This simply enhances their productivity as they feel that their efforts are counted.
Increases Brand Reputation
Corporate gifting is the best way to increase the brand reputation. When you gift something, it gives out the message that your business cares for your clients' and employees' needs. It, in a way, gives out a positive impact. And the positive impact helps to attract more sales, thereby increasing the reputation of your brand. So, try out different gift ideas for your corporate clients.

What is Unique About Your Corporate Gifting Ideas?
There are different ways you can make your gifts better than your competitors. I have a few interesting ways that will make your corporate gifting ideas unique and attractive.
Customize It
Spare some time to research trending gift ideas and select the relevant and practical gift for the recipient. Irrespective of the gift you select, don't forget to tag a handwritten note. It will give a personal touch to the gift and will make your employees feel valued. It is sure to bring value to the gift you have chosen.
Another idea is to go for customized gifts like photo books. So, whenever they flip through its pages, they can travel to the memory lane of the happy moments. A photo album gift would be something that they will cherish for their lifetime. And it would make them feel how much you value them in your company. That is why it is one of the best gift ideas for corporate. So, what is stopping you from making your employees feel happy?
Should be Actionable
An important aspect of corporate gifting is deciphering the aim that the gift is going to achieve. Decide a gifting strategy while planning to gift. Look for a gift that will have a positive impact on them. Choose something that they will love. After all, you would want the recipient to like your gift. You can go for the custom photo gifts. They look flawless.
Tips For Choosing Corporate Gifts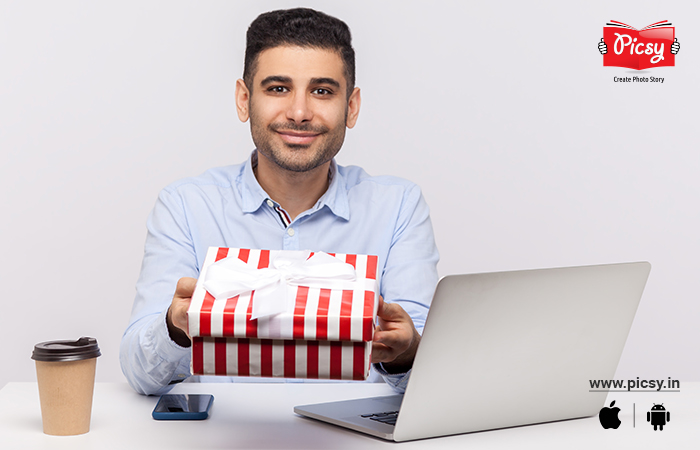 Corporate gifts are not rocket science that you cannot master. It is just art that you can learn quite easily. Here are the things that you should keep in mind while selecting a corporate gift.
Be Careful with the Quality
When you are making a grand gesture of gifting, ensure that you go for good quality. Selecting a good quality gift to your employees is an essential part.
Avoid Promotion
If you are gifting something to your employees, it is important to avoid any sort of promotion. Make the gift solely for them, and not as a brand promotion.
Finalize a Budget
One of the important aspects to pay attention to is finalizing the budget. Around that budget, you can gift anything valuable to your employees. Trust me, it will help you get more clarity about the gift that you will buy.
Unique Corporate Gifting Ideas for Employees
I know you already might be already excited to know about the trendy gift ideas for corporate employees. Don't worry. Not taking any longer. Now, introducing the gifts to you.
Personalized Mug
When your dear employees sip coffee, let them get the feeling that they are working at a wonderful place. Gift them a personalized mug that has your office logo imprinted on it. This will be the classy corporate logo gift. They would love to have coffee in that. Moreover, it will serve as a constant reminder for them about how lucky they are to work in a great organization.
Interesting Office Supplies
We all love those cute office supplies. So, why not gift your employees something that they will love? Make a hamper and include the interesting office supplies like laptop bag (with the company's logo), mouse pad, etc. And if you want to personalize it then get their initials. They will love this effort from your side. They are one of the trendy corporate gift items. And when you make efforts to find out unique corporate gifts for employees, you tend to find perfect gifts.
Gift Cards
Cheer up your employees by gifting them gift cards. This way, they encourage your coworkers to work effectively. It can also let them buy what they want. And you are also aware that gift cards serve as the best corporate gifts for the employees. Why worry when we have exclusive Picsy gift cards? With these, you can get discount on the photo products. It is a thoughtful and one of the unique corporate gift ideas for employees.
Photo Calendar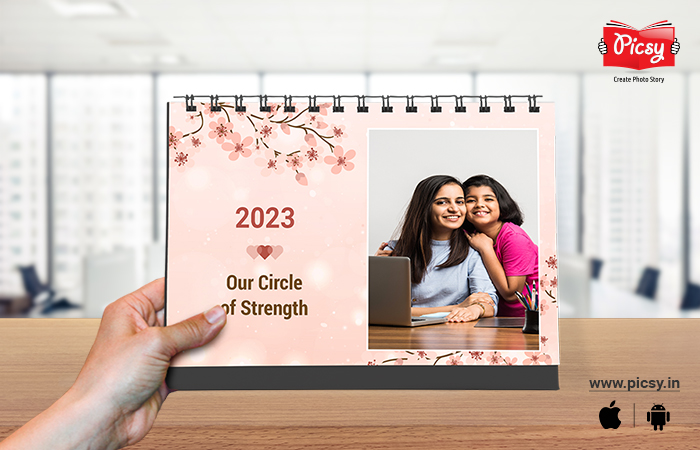 You would want your employees to be up to date regarding the meetings and deadlines. So, how about gifting your dear employees a beautiful photo calendar? It will not only help them keep track of the deadlines but also will help them to relive the best memories with their loved ones.
This memory booklet will also serve as a constant motivation for them to work efficiently. As it will remind them of how important they are to your company. Not only this, but it will also enhance the beauty of their space. That is how it also fulfills the desire for home décor gift ideas. And these are the reasons why a photo calendar is one of the creative corporate gifts for employees.
Let your employees experience year-in-review using Picsy's premium quality Photo Calendars.
Corporate Gifting Ideas for Customers
Customers are the valuable assets for the company. It is important to make them feel taken care of. Here is a list of the best corporate gift ideas for customers.
Professional Notebook
Though it is quite a common gift, a professional notebook is useful that is always appreciated. Make your customers feel that they are valuable to you. Also, don't forget to attach your company's logo along with it.
Wine Glass Set
Let your customers experience the pleasure of sipping wine with royalty. Gift them a classic wine set of glasses. Whenever they sip coffee, they will be reminded of how valuable you are to them. This will serve as one of the unique corporate gifts.
Vanilla Scented Candles
Scented products are perfect when you want to show appreciation to your valuable customers. Gift them a pack of wonderfully scented candles. As you are thinking about relaxing them after a hectic day.
Framed Vinyl Print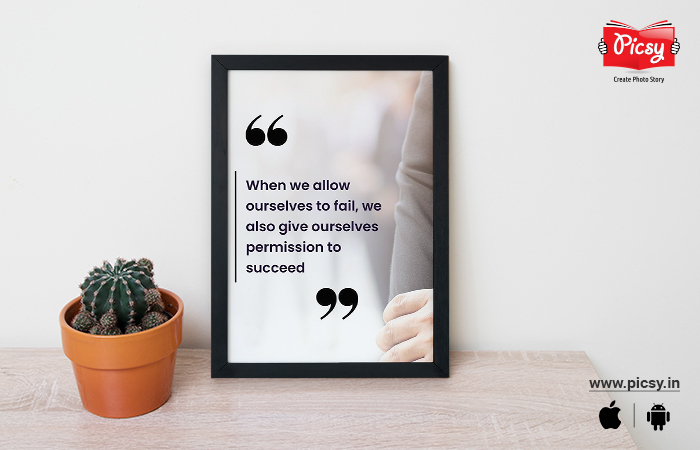 How about gifting something that your customers will love? Gift them a beautiful, framed vinyl print where a motivational quote is imprinted or a picture with their loved ones. They will surely fall head over heels for this lovely gift from your side. It is very informal yet the best corporate gift that they will love.
Use Picsy's premium Wall Décor to elevate the appearance of the boring walls of your office.
Luxury Corporate Gifting Ideas
You know, at times we land up in a situation where we want to gift some luxurious gifts to our clients and employees. And we get confused in choosing the perfect gift. I understand that situation. That is why I have prepared this list of luxury corporate gifts ideas.
Coffee Air Brewer
For all the coffee lovers, coffee is the go-to drink. So, make your employees and clients feel happy with a classic. Get a rechargeable brewer that will serve hot and cold coffee as per the need.
Wireless Headset
Belonging to the corporate world, you all have to attend repetitive meetings. And it gets difficult to manage laptop during those elongated meetings. So, a wireless headset is indeed a thoughtful and luxurious gift. Prepare a luxury corporate gift box and place the wireless headset with the mic. Now, whether you gift it to your employees or customers, they will cherish this gift from your side.
Personalized Acrylic Photo Frames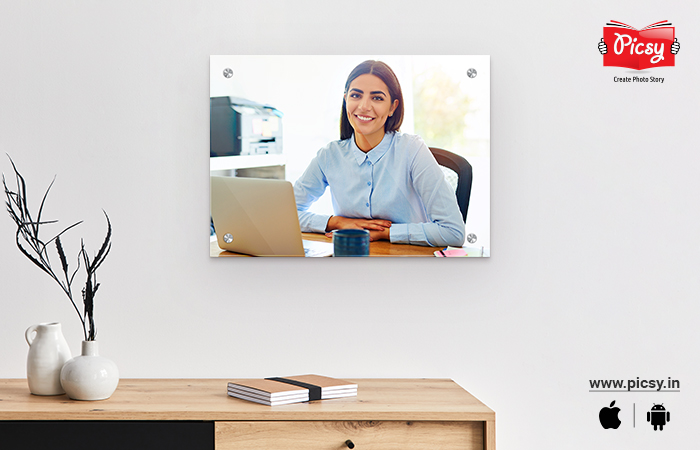 Let your corporate friends feel the pleasure of reliving their best memories with their loved ones. Surprise them with a beautiful keepsake that they can place in their living room. Select a good picture of them that they will cherish. And if you are confused about which picture to select for the acrylic photo frame, then get an inspiring quotation transformed into an appealing acrylic print. An acrylic print is one of the best personalized gift ideas.
If you are looking for an attractive personalized gift for employees, then you should definitely get your hand on acrylic prints.

End Note on Corporate Gifting
So, my dear readers, now you know of how to take care of your fellow teammates with memorable corporate gifts. Now, whether you are planning to give unique corporate gifts for clients, employees, or customers, this corporate gifting ideas will help you.
And as far as giving photo gifts is concerned, leave that to me. But you have an important task in that. Don't worry. It is simple enough. You just have to download the Picsy app and select your photo gift.
Not just for corporate purposes, Picsy has a wide range of exclusive photo products for everyone and every occasion. They not only look appealing but also helps you to relive your best memories. So, why are you waiting? Start Picsy-ing!
Photo Gifts for Your Employees
Spread happiness by surprising your hard-working employees with photo gifts. Check out Picsy's top-quality memory-packed keepsakes.
FAQs on Corporate Gifting Ideas
What's the best way to deliver a corporate gift?

The best way to deliver corporate gifts is at the doorstep of the employees, just as Picsy does.

How do you choose a good corporate gift?

Although there is a great variety of good corporate gifts. But photo gifts look the best.

What are good options for corporate gifts you can get from Picsy?
Ready to hold your memories in hand?