Best Gift for Mom: Surprise Your Mother with Her Life's Special Moments
Update : May 12, 2022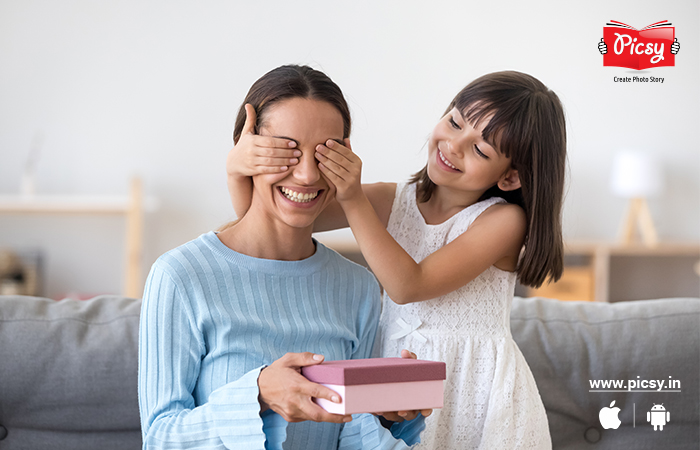 There is one bond in this mortal life that is effortlessly beyond any selfish motives—feeling confused? Please don't scratch your head as this extraordinary and selfless bond is between you and your life-giver, your Mother. The bond with your Mother is truly selfless and pure in terms of abundant love, care, and dedication to the family. Whatever we do, we cannot ever repay the efforts our mothers have put in for us. But at least we can gift her a memento of our love.
We have chalked out this really amazing guide for you to select the best gift for your Mumma. Let's get started!
Mother's Day 2022: Date, History, and Significance
Mother's Day is understood to be in honor of the Mother all over the globe. However, Mother's Day does not have a fixed date, but it usually falls on the second Sunday of the month of May every year.
Mother's Day is the occasion that is celebrated all over the world to express a sense of love, respect, and honor towards mothers. The main objective behind celebrating Mother's Day is to celebrate the efforts our Mothers put in for us and make them aware of their role in society.
Mother's Day 2022 Gift Ideas
Mother's Day indeed holds great importance in our lives. After all, that's the day when we can make our mothers feel special. However, now you will be in the contemplating zone of the perfect Mother's Day gifts. Please do not worry. We have filtered out some really trendy gift ideas for you. So, let us familiarize ourselves with the trendiest gifts for our beloved mothers.
Best Gift Ideas for Mom from Daughter
The bond between Mother and daughter is just like that of best friends who share every single detail with each other. That is why the gift for Mother from daughter should be extremely special. Let us see what we have in this section.
Memorable Photo Album
Gifting a memory-packed Mother's Day special photo album will surely bring that cheek-to-cheek smile to the face of your Mumma. Accumulate all the cute moments you spent with your Mother, be it sipping tea and having the chit-chat session or the time when you took her to her favorite restaurant. Every moment spent with her is indeed special. So, why not seize this opportunity to make her feel special and take her to that memory lane. She is surely going to love it.
Induce life to your memories using Picsy's classic collection of printed photo books!
Mom-daughter Journal
This Mother's Day, let your Mother be happy by receiving this cute journal with your and her best shot imprinted on it. She can use it for penning down small details that she tends to miss. In addition to this, it will also serve as a reminder for her that she needs to take care of herself as it will have your picture on it.
Amazing Gift Ideas for Mom from Son
We are well aware of how attached the sons are to their mothers. That is why a lot of sons get in the confusion to find out the perfect gift for Mother from son. Let us see what sons can gift to make their Mother happy.
A Beautiful Poem
What is better than gifting something that your Mother will love? Gift a poem that you have composed for her, be it handwritten or imprinted. She will surely preserve it and will take special care of it. And if it is in the canvas form, then she can flaunt it by hanging it on the wall of the living room. However, it will serve as a memento of your love for her.
Personalized Canvas Print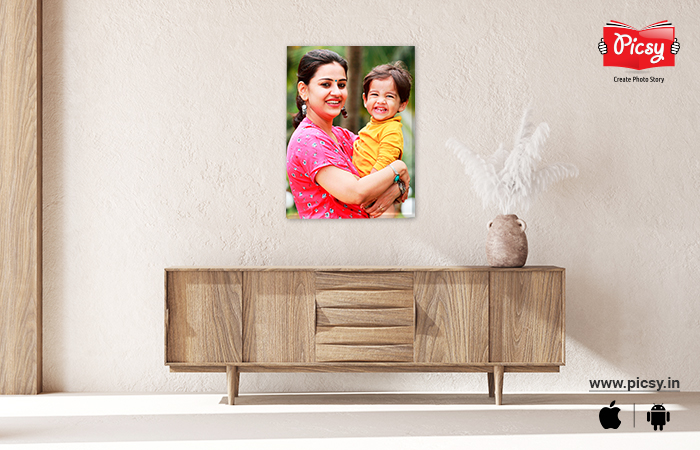 We all love showcasing our love to our beloved moms. Hunt for the best family shot and turn it into a beautiful personalized canvas print where the entire family is smiling. Your mum is surely going to flaunt this art piece in the living room. And whenever any of you glances at it, you will be reminded of the happy times and will wish to create more such memories.
Top Gift Ideas for Mom from Daughter in Law
The bond that mom shared with her daughter-in-law is quite underrated. So, many daughters-in-law use this opportunity to show their love for moms. Let us see what could be the perfect gift for Mother from daughter in law.
Self-care Subscription Box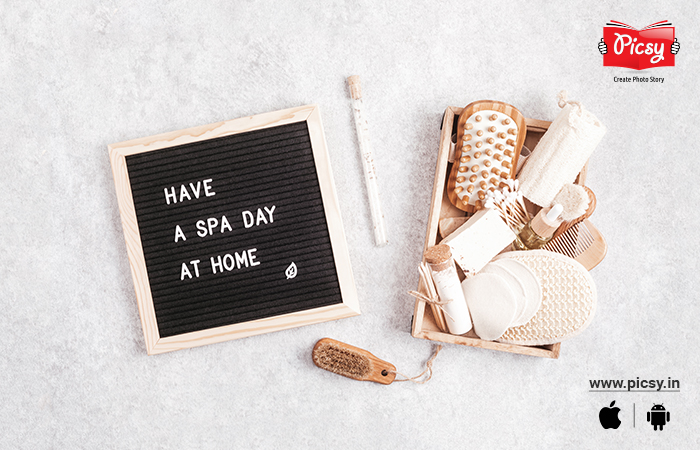 We understand the importance of self-care in our lives. Gifting a self-care subscription box will let your mother-in-law experience immense self-love. It will surely turn out to be the best gift for Mother as we know she totally forgets to take care of herself amidst her responsibilities.
If you are searching for an exclusive gift, order Canvas Floating Frames form Picsy!
Customized Quote Bookmark
If your mother-in-law is a staunch reader, then she is definitely going to love this gift from your side. The moment she reads something, she will come across this bookmark gift with a lovely quote embedded in it. And she is surely going to love it.
Stunning Gift Ideas for Mom from Son in Law
The bond that a mother shares with her son-in-law is quite fun-loving. It surely should be celebrated. But let us make you aware of the perfect gift for Mother from son in law.
Customized Bracelets
Let your mother-in-law feel special by giving her these cute customized bracelets. She will surely love it and will be reminded of your love for her.
Personalized Photo Calendars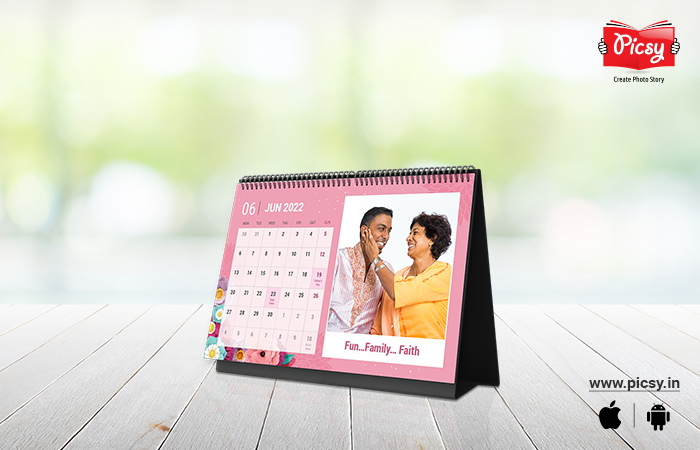 Nothing is more important for a mother than her family. So, gifting her a personalized photo calendar will get a cheek-to-cheek smile on her face. Select the best picture you have and transform it into a family bonds photo calendar. She can hang it in the living room and can be reminded of what she means to you and the entire family.
Want to preserve your memories in a beautiful personalized photo calendar? Don't worry Picsy is at your rescue
Coolest Gifts for Working Mothers
The working moms work really hard at their workplace as well as in their homes. They surely deserve special treatment. Let us find out what could be the coolest gifts for working mothers.
Sack of Snacks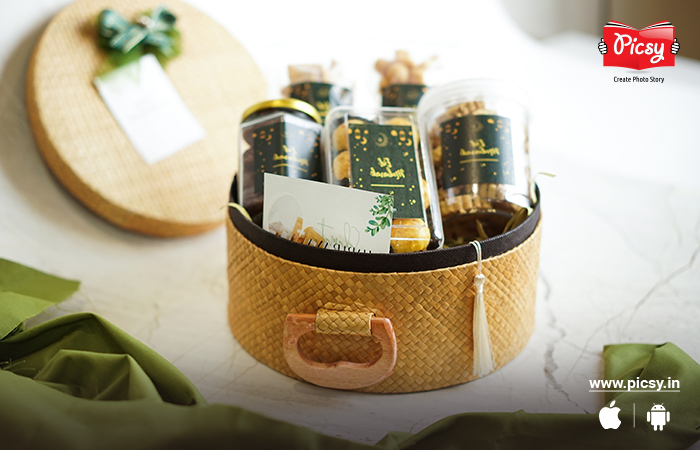 We are well aware that working moms work really hard. Gifting them a hamper that has a compilation of snacks that they can carry to their work and can munch them up when they want. And, of course, they would not be getting enough time to have their meals. So, this sack of snacks containing a few of her favorite snacks will surely make her happy and make her realize that you care for her.
Mother's Day Gifts for Active Moms
Moms on the run always work extra. So, there should be some unique gift for active mothers. Let us find out what we can gift to the mothers who remain on their toes.
Sports Shoes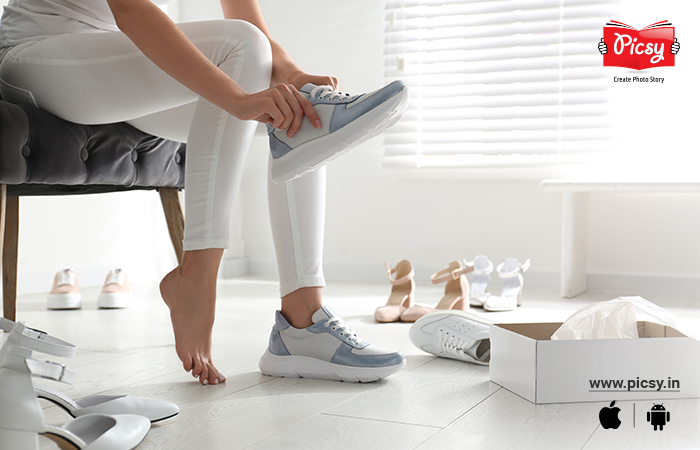 Sports shoes become an important part of their lives for women, who never miss out on their workouts. So, this Mother's Day, treat your Mother with a comfy pair of shoes. She can flaunt her style wearing them as well can work out properly.
Best Mom's Day Gifts for Elderly Mothers
The elderly moms also deserve to get special treatment on their special days. If you are confused about what could be the ideal gift for elderly moms, let us guide you through it.
A Picture Canvas Frame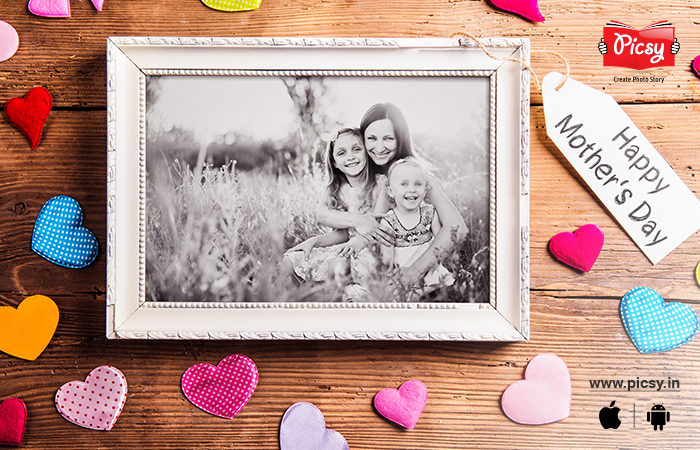 We are well aware of the fact that elderly moms love to visit the memory lane of happy times. So, this Mother's Day, treat her with a beautiful picture canvas frame, and she will cherish it for a lifetime. However, you can add a picture of the family trip or her wedding.
Emotional Gifts for Single Moms
Single mothers tackle the responsibility not just of the father but also the Mother. So, you should be all the more careful in choosing the best gift for single Mother.
The Best Dad-Mom T-shirt
She undoubtedly deserves to be appreciated as she takes up both responsibilities and follows both wholeheartedly. Gift her a customized t-shirt with a print of 'best dad-mom.' Ask her to put on that t-shirt and take her on brunch. She'll get the feeling that you are so proud of her. This is a small way to acknowledge the efforts she has been making for you.
Best Mommy to be Gifts Ideas
The mommy-to-be goes through a rollercoaster of emotions. So, let her feel special by surprising her with the perfect gift for mom to be.
A Pregnancy Journal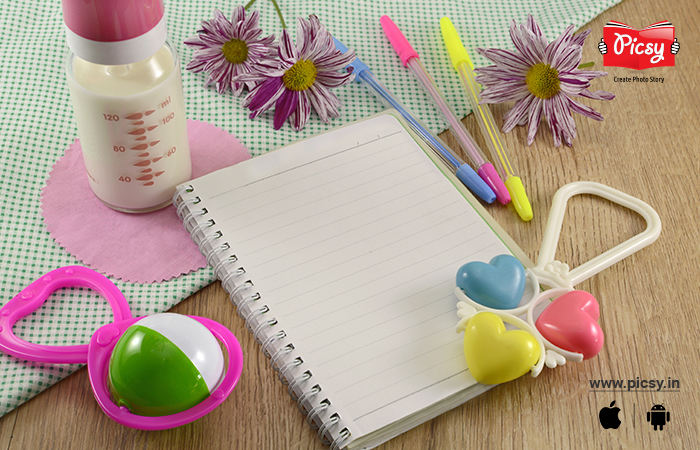 The moms-to-be like to cherish every moment of their pregnancy. So, gifting them a pregnancy journal where they can pen down every single emotion they go through will surely make them happy. In addition to this, you can add a picture of the mum-to-be on the cover page. She will undoubtedly fall for it.
Unique Gifts for Moms
Some moms want unique gifts. We have a great option of unique gifts for Mother.
Customized House Portrait
There is nothing better than gifting a compilation of memories that she can cherish for a lifetime. Choose a wonderful picture that you can use in the house portrait and can flaunt in your living room.
And to get the perfect house portrait from Picsy, Download the app NOW!
Expensive Gifts for Mom
For the moms who fall for the expensive gifts. For them, we have selected premium gifts for Mother.
A Classic Handbag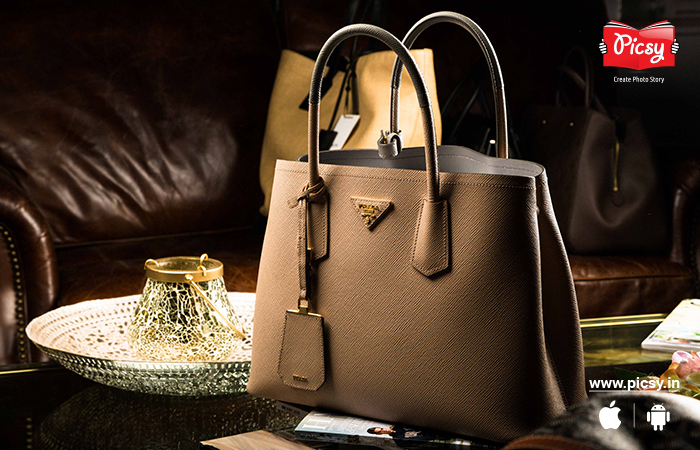 Replace your mum's old bag with a classic handbag that she carries to her kitty parties. There are a lot of expensive brands available, including Gucci, Zara, etc. Opt for classic colors like black, brown, or beige. She can flaunt that bag at her kitty parties or even ladies' night out.
Practical Gifts Ideas for Mom
The moms who prefer the practical stuff choose the best practical gifts for Mother.
Wireless Bluetooth Headset
A very basic thing is your mom cannot be on call while driving, so gift her something practical that she can use while driving and not miss out on the important calls. A wireless Bluetooth headset that she can connect through while driving will surely be a great gift for her.
Best Birthday Gifts for Mom
We know our Mother makes ample efforts for us. Her birthday is the day when we can acknowledge her efforts by choosing the perfect birthday gift for Mother.
Jewelry Set for Mother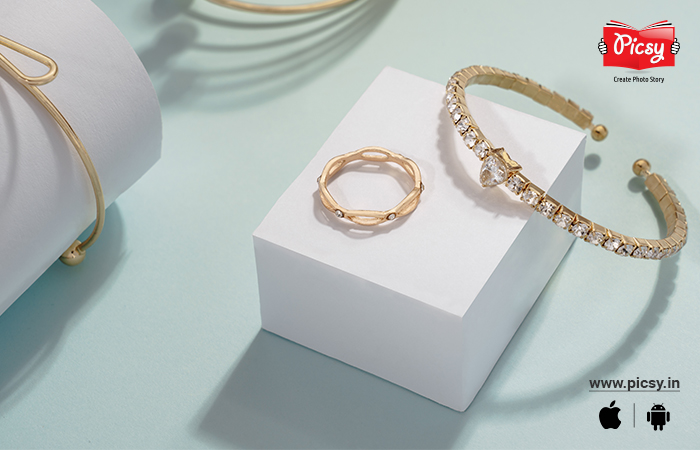 Pamper your mum with an elegant jewelry set that she can flaunt when she goes for dinner with your dad. In addition to this, please choose something that she can use on every outfit.
Last-Minute Mother's Day Gifts
At times, we tend to get so caught up in our lives that we totally miss out on important dates. So, for such situations, we have these really amazing last minute gifts for Mother.
Vintage Sunglasses
In these deadly summers, no one would want to land up in a situation where they get tanned. And if you are running out of ideas, then you can gift a pair of vintage glasses to her. She will surely flaunt them whenever she steps out in the sun.
Layered Neckpiece
You definitely cannot go wrong while choosing a layered neckpiece for your mom. Opt for a statement neckpiece that your mom can use for daily purposes and does not have to store in a locker.
Thoughtful Gifts for Mom
Some moms like gifts that can be of their use in the future. For this purpose, we have chalked out these thoughtful gifts for Mother.
A Classic Watch
A classic watch will serve as a great gift for the mothers who are running late for the tasks. Choose the attractive dial, and she will surely love this thoughtful gift from your side.
A Photo Book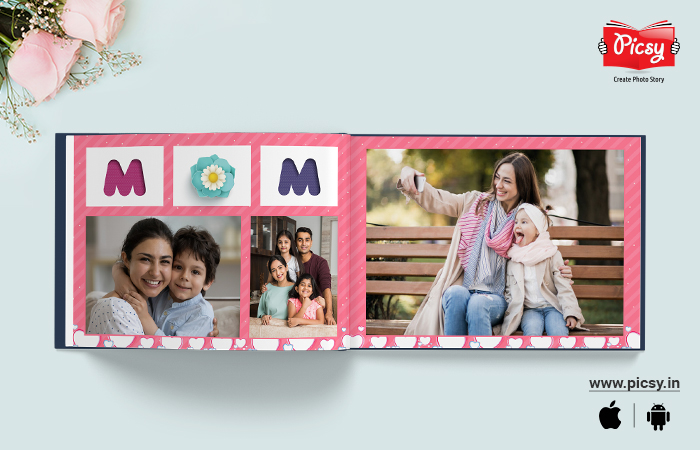 We are well aware of how beautifully a photo book induces life in our memories. Accumulate the best shots you have and transform them into a beautiful photo book. It will surely serve as the best gift for mom.
Read More : Creative Photo Book Ideas
Final Words on Gifts for Mom
There you go! Now you got completely familiar with the best Mother's Day gifts. So, next time you get stuck with what you should gift to your mom, please seek help from this guide.
And now, when you have decided to make your Mumma happy on her special day, allow Picsy to solve all your photo-related concerns. Picsy is known for giving the best services of photo books, photo albums, canvas prints, etc.
We are just a few clicks away. Download the Picsy app and surprise your Mother with a wonderful keepsake of memories. And please sit back and relax until we deliver your memory collection to your doorstep.