Best Gift for Mom: Surprise Your Life Giver with Her Life's Special Moments
Mar 25, 2019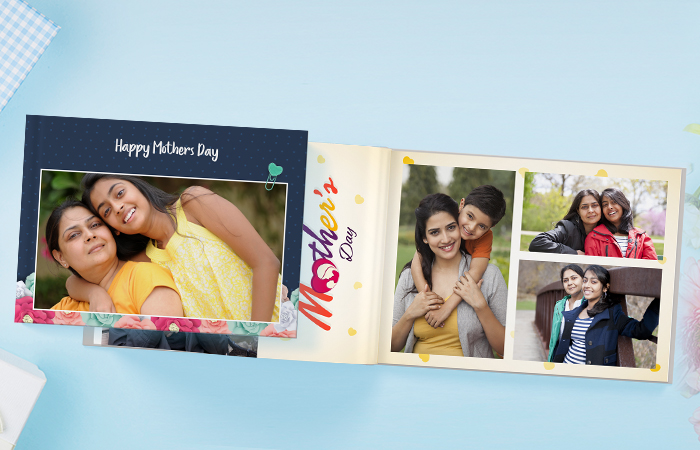 On this Mother's Day, promise her sparkling eyes, giggles and warm hugs that last a lifetime with personalized photo books and photo calendars
You may outgrow her lap, but you never outgrow her heart. Isn't it? Any ethnicity- mothers are made with a heart full of love and touch that never hurts!
Personifying Tender Love and Care- her small efforts that matter the most in your life- think of the best surprises she gives you in your daily life?
Go back and think of your days of childhood- Go back and think of your first day of Job! Go back and think of each day when her biggest concern is that you're eating well- either you are 6, 16, 26 or 46!
From packing your tiffin for school to packing your lunch for office, you are used to smile at her special touch on opening your 'dabba'. Sneaking the money in your hands for that picnic or movie that you so wanted to go. Cooking your favorite dish when she knows you are having a bad day. The way she frets when you're not well. The list is endless…. Just her love and care for us!
While no amount of words of love and gratitude can repay her in this lifetime, Mother's Day is one such special day to make her feel the queen she is.
Create Mother's Day Gifts: Personalized Photo Book or Make Your Own Calendar for Your Mom… Mumma… Ammi… Aai… in all 'माँ '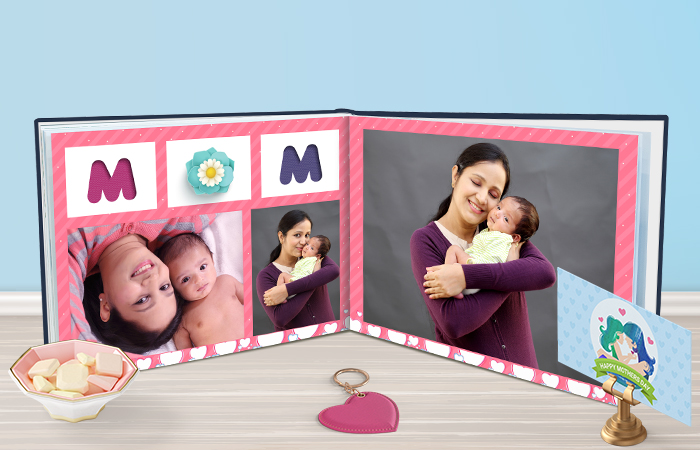 Plan a special day for her! Full of things and people she likes! Here are some quick tips for Mother's Day Gifts to make it a time to remember:
Collect the photos of people, special occasions, and moments that are close to her heart. You can create the Best Gift for Mom in a few minutes.
Create Mother's special photo book from Picsy app: quick, easy and simple. Get it delivered to your doorstep well in advance before Mother's day.
Don't forget to gift wrap and write your personal message for her.
Or you can choose to gift her a personalized photo calendar that can be placed in the kitchen- right in front of her eyes.
On Mother's Day, involve all your family members to give her a day-off. Take away all the responsibilities off her shoulders for a day. Cook what she likes and pamper her with her favorite hobbies. End the day with a special note: Gift her Picsy personalized photo product.
See the sparkle in her eyes as she unwraps the gift and the smiles that follow. There would be millions of stories she will have to tell with each photo on each page. Listen to them once again and enjoy this special moment by clicking few pictures for new happy memories.
For kids living in other parts of the world, choose to deliver the gift to your chosen address and expect a love-laden long call thereafter
End the day with her favorite dessert- and we told you right that it doesn't cost a castle to bring a smile on her face!
Picsy Emotions Forecast- Feel the showers of her affection on you for prolonged duration
And we totally believe that just one day to celebrate the epitome of selflessness is not sufficient, ensure that your Mother's Day Gifts bring her joy every time, any day of the year.
Ready to hold your memories in hand?