The big question, which is the best? Glossy vs. Matte
June 02, 2020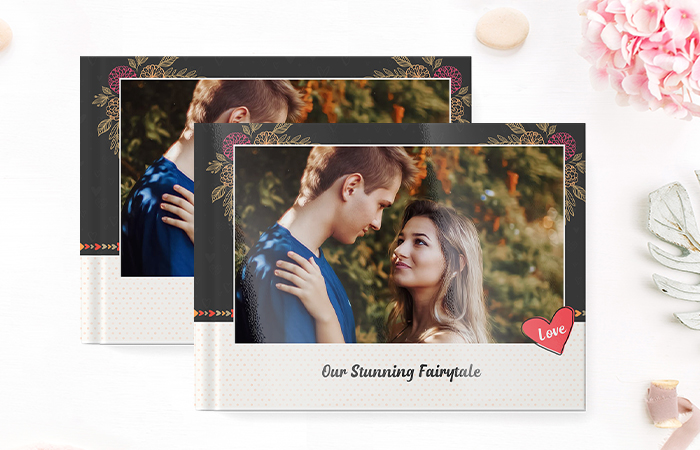 Which photo finishes to choose while photobook printing online.
We are guessing you are here because you are looking for the best photo printing online service. You have decided on Photo book printing, which, in turn, means you have reached that important milestone in life when you need to make the momentous decision of whether to print your photos with a Glossy finish or a Matte finish.
Relax, we got you. In this article, we are about to make both these contestants battle it out so that you can make the most informed decision of how to capture your memories in the most effervescent way.
Right off the bat, let us just say that neither contestants, glossy prints nor matte prints compromise in quality in any way. Picsy offers you the assurance that-
The colors in your photo remain true to life
Both Matte and glossy papers have a smooth/uniform surface
Every detail of your cherished moment is crisp and vivid
Every Photo printing online on picsy is fade-resistant
Read More : Five Important and Smart Reasons to Print Your Photos
With Picsy, you can cherish the best and most memorable moments of your life in a format in which you can caress them, and they are not just a string of bytes on a screen.
Your beautiful moments can now live beyond lifetimes. Your choice of Online Photo printing saves you from the hassle and unreliability of a brick and mortar album maker. Picsy is the better, simpler, and quicker option. Okay. Now let's get down to brass tacks. We will start with the fan-favorite-
Glossy
Photo printing online done on Glossy paper is sleek and luminous. It is trendy for digital photo printing. The finish of the paper is silky smooth, allowing colors to appear bright and eye-catching. Glossy photo papers are as reflective as possible, and the most reflective of all is high-gloss. For a less reflective but still glossy surface, there is semi-gloss (also called luster or satin). The mechanics of glossy paper are the opposite of Matte. Because of an extra layer of the reflective coating, light bounces off the surface, so it's non-refractive.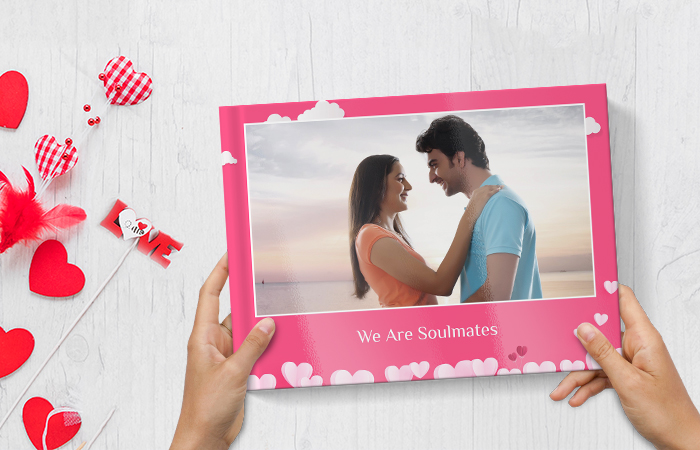 When to Print Your Photo on Glossy Paper
If you are looking for a shiny, high-gloss finish for your photo printing online, Glossy is the way to go. Every color in your photo will pop and get the appreciation it deserves. Most types of photography look immensely attractive printed on a glossy surface; landscape photos, high-contrast shots, black & white images, portraitures, and so on. Given that Glossy Photo book printing makes the colors of an image more luscious, this coating option works best for colored photo prints. The added shine of a Photobook printed online creates a contemporary feel for your Photobook. If you want to emphasize the colors of your photo, Glossy paper is the best choice. To sum things up in one sentence, Glossy prints are immediately attractive and have an upscale urban feel to them.
If you are looking for something extravagant, try Canvas Floating Frames!
Matte
Matte paper is the choice of professionals when it comes to photo printing online. Matte is free of shine, resulting in more muted colors and a more profound contrast. Matte photo paper minimizes the reflection of light. It does this by a combination of the refractive and light scattering properties of its matte coating. Refractive simply means that light hitting the print is scattered, instead of reflected, by its surface layer. Any Light that hits a matte surface is scattered in different directions because it has an uneven surface. This effect is created by many small indentations of the surface of matte finishes.
When to Print Your Photo on Matte Paper
If you are browsing through options for Photo book printing, you cannot go wrong with Matte. Matte paper means no glare and no smudges or fingerprints on your photo. When printed on matte photo paper with our world-class printers and premium inks, the colors, textures, and details in your photo will look incredible, whether they are high contrast portraits or HDR landscapes. If you plan on handling your Photobook a lot, the added ruggedness of a Matte print is the best choice.
Matte vs. Glossy. The wind-up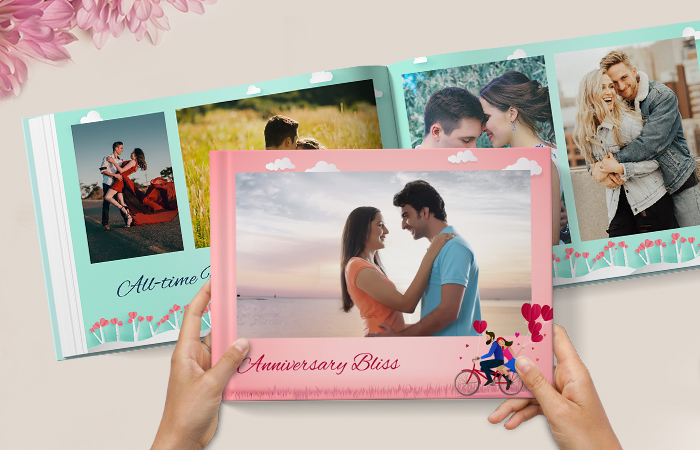 In summation, we would like to say that the choice of finish for photo printing online depends on how you choose to display your photos and the effect you seek as an outcome. You can now Print and preserve those elusive moments called life with Picsy's Photo books online. Be it any special occasion - Birthdays, Baby Showers, Anniversaries, Family Outings, Holidays, Corporate Parties, Get Together, Pre weddings, Weddings, online printing with Picsy has you covered. Picsy offers pre-made customizable themes that synchronize with the essence of your album. Whether you want to express your romance in style or hold dear the moments of your parents bringing you up through the years, or even if you just want to wish a loved one happy birthday. A premium quality photobook from Picsy should be on your cards.
Now for the verdict. If you wish to display your Photos displayed in glass frames or other similar display units that have a sheen of their own, Matte is the Winner. Photo books online with Picsy genuinely come to life once you have a physical copy.
If its vibrancy and crisp definition of detail that what you are looking at for your Photo book online, your Winner is glossy.
Are you confused still? Here are a few good reasons why you should create a photobook with Picsy.
Nostalgia
How many times have you found yourself sitting in your balcony watching the ZZZZrains, thinking about that special moment that changed everything for you. You take out your phone and browse through its gallery. The pic comes up, but somehow, it doesn't have that bit of added magic. Notice the photo album lying on your table. Pick it up and turn to the same photograph. Touch it. Do you feel that? That is an ocean of good vibes coming to you because once again, you were able to touch that moment and relive the emotions you felt.
Ageless
Our assurance of premium quality photos, hardbound covers, and overall attention to detail and quality ensures that the memories you have captured will stand the test of time. You can create your Photobook today and enjoy watching your grankids flip through it and get to peek back in time. The magic of touch
With Picsy, you can immortalize the moment you genuinely cherish and then have the ability to return to revel in their serenity as and when you choose. Sounds like magic? That is what a Picsy photobook is- pure magic.
Read More : 13 Creative Photo book Ideas To Freeze Your Special Moments
Creating a photobook was never this easy. With our Picsy App, your collection of memories will be at your fingertips. Wheteher you are feeling happy or sad, brave, or silly, a Picsy Photobook is your portal to yesterday.
So what are you waiting for? Choose Picsy for your Photo book printing, and you can expect nothing but the absolute best quality whether you choose Glossy or matte. Our quality control promises fade-resistant, crisp, vibrant snaps that will be souvenirs as well as prized possessions. Happy Printing !!
Ready to hold your memories in hand?