How to Find the Best Photo book printing app
March 26, 2021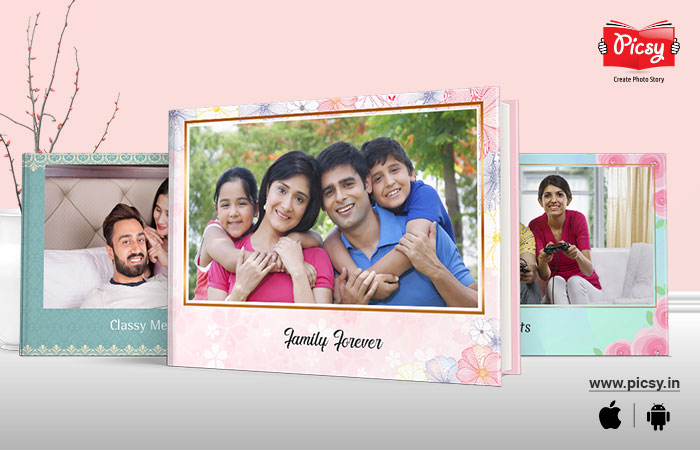 The right photo book service can turn your casual snaps into professional images, easily worthy of the coveted space of your coffee table. However, the market is flooded with photo book printing apps, and choosing the perfect one for you could prove to be quite a task. If you wish to create a photo book and are looking for the perfect photo book printing app, then this article is for you. So without further ado, let's get going.
Factors to Consider While Selecting a Photo book Printing app
Every photo book printing app in the market today claims that their product is the best. But don't be fooled. You could very easily end up paying a premium price for a substandard product. To help you get an idea of what factors you should judge a printing app on, here is a list of photo book printing app must-haves.
1. Range of Features
Features offered vary based on the printing app. While choosing a printing app, make sure that you have the flexibility to choose your cover design , cover material, paper quality, and type, as well as page count limits.
2. Comparing Services
While choosing a photo book printing app, it is imperative that you double-check every option available. The market has printing apps that offer a great product at a very nominal price, so keep in mind that 'expensive' is not always 'better.'
3. A Web-based Layout or a Downloadable Program?
Almost every photo book printing apps offer downloadable applications to help you design your book. Choose a printing app who has an app that is capable of rendering the vision you have of your photo book into reality. Web-based solutions are not as flexible, but they might be the better option if you are short on time.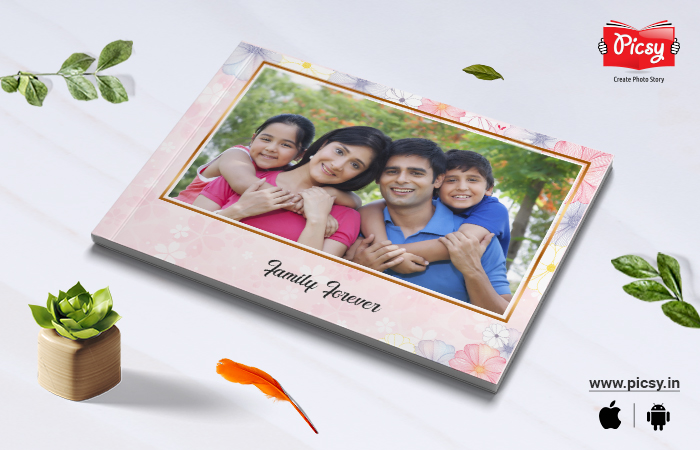 4. Level of Creative Control
The level of creative control offered by the printing app is also an essential factor to consider while making a choice. We suggest testing the versatility and flexibility of each program so that when you do settle on one, you have a clear idea of what you are paying for.
You might change your mind several times throughout the design process. The printing app's design program should give you the flexibility to start-over if needed.
5. Re-ordering and Duplicating
If you desire multiple copies of your photo book a couple of months after you got the original, your printing app should offer you that option. This option can prove to be a real-life saver if you wish to send copies of your photo book out as gifts.
6. Photo book Costs
Different photo album maker apps have products available at equally different price points. While a cheap photo book can turn out great and an expensive one can prove to be an utter disappointment, checking the sizes, style options, creative control levels are factors that should justify the cost of the service. One of the best photo book app for android, Picsy sports a low-cost, high quality output that has won many hearts.
Read More : 13 Creative Photo book Ideas To Freeze Your Special Moments
Tips for Making the Perfect Photo book
Here's an outline of how you should go about turning your treasured memories into a top-quality book:
1. Don't Rush Into It
Collect all the photos you wish to include in your photo book and leave them sitting for a couple of days. Once you revisit your photo collection, you would be able to pick and choose with more clarity saving only the very best images for your photobook.
2. Use Templates
Templates are a great way to begin designing your 1st photo book . Most applications have a decent variety of fonts and layouts that you can customize to match the mood of your images. Ready-made templates are designed to look good and thus minimize design efforts.
3. Review Your Design
You obviously don't want any mistakes in your final output, so we suggest keeping your layouts aside for a day or so and then revisiting them to check for any errors you might have overlooked the first time and make any changes you require before sending it back to the printing app for printing.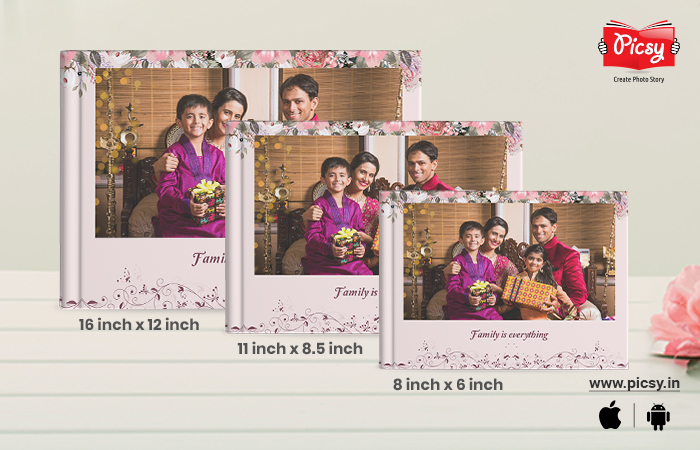 4. Autoflow is Not Aways Perfect
Sometimes autoflow, and autofill can prove to be more of a hindrance than a help. Even though it is the easiest and fastest way to create your photo book , it might not always be capable of creating your photo story the way you wanted.
5. Preview Your photo book Frequently
While in the flow of designing your photo book, you might overlook errors. If your photo album creator app allows you to preview your photo book often enough during the process, you can avoid errors and also add embellishments to make your photo book a true masterpiece.
6. Watch for The picture 'bleed.'
While placing your photos near page edges, make sure that you do not drag the image over the bleed line. The opposite side of the coin is that you can choose full-page bleeds of every photo in your photobook, which though restrictive in terms of substance, can add a very refined touch to your photobook.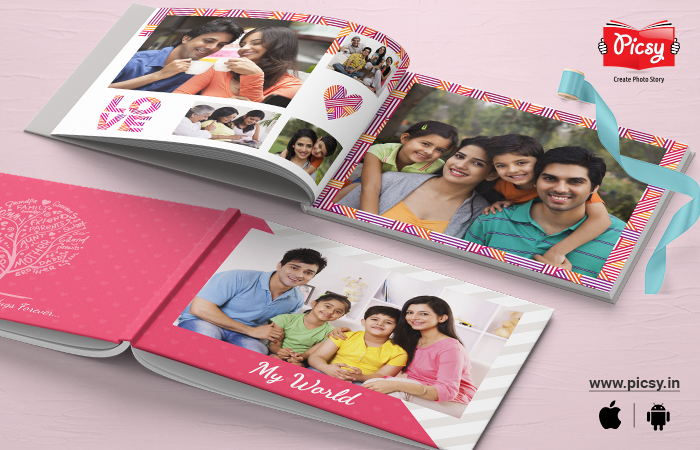 7. Don't over-enlarge pictures
Over-enlarging your photos can lead to pixelization resulting in blurry, low-quality images. Even cropping and adding filters to your images can reduce their quality.
8. Edit pictures separately
Unless your photo book printing app has editing capabilities of our cadre, we suggest using a separate photo editor instead of the inbuilt option. Since images look duller on paper, make sure that the hue, saturation, and contrast of your images are accurately adjusted.
9. Track your book
An ideal photo book creator app should offer live tracking services and should also help with delivery issues.
In conclusion
So there you go. All the factors you need to consider before choosing the perfect photo book printing app. While some providers offer cost savings, others offer premium quality. Luckily we at Picsy offer both, making it the best photo book app for iPhone as well as Android. With a wide range of online photo book printing services, the Picsy app sports next-gen features like ready-made templates, themes, and embellishments.
You can also add text in your favorite font style, making the viewing experience even better. Make your own photo book. With Picsy, you can create a premium quality photo book that will easily take center stage wherever it is placed and also lead you through a trip down memory lane where all your magical memories reside. So if you too wish to create a photo book that is sure to be a head-turner, download the Picsy app now and get started.
Ready to hold your memories in hand?