Top Trending Gift Ideas in 2023
January 21, 2022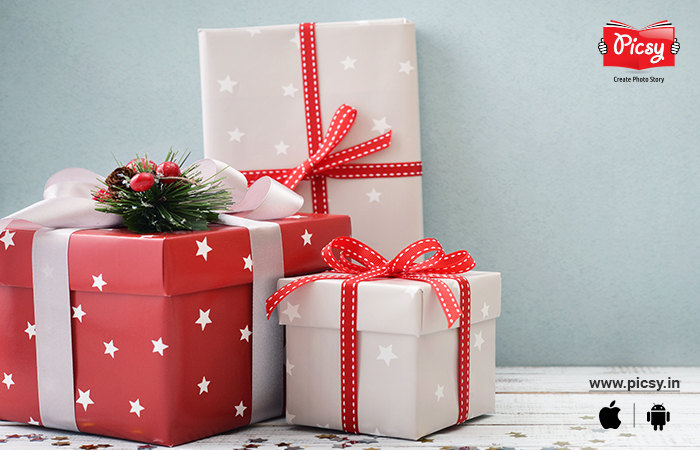 2022 is here, and you must be exhausted of clichéd chocolates and roses as gifts? Don't fret. Picsy is here for you with top trending gift ideas for 2022 to give your relationship a burst of romance this special occasion with these unique DIY gifts for him and her. From quirky ideas to homemade specialties, our list covers some truly heart-warming gift ideas that are sure to shake up your special occasion celebrations. So let's get to it.
Best Gift Ideas 2022
It's the new year, and many special occasions are coming up. So you need to up your gifting game if you don't want your loved ones grimacing at the obsolete gift you have to send them. But don't fret. We got you. Here's our list of the top gift ideas for all your gifting needs in 2022.
Best Gifts for Men in 2022
Here's our list of gifts for that wooly bear you love so much!
Gifts for Boyfriend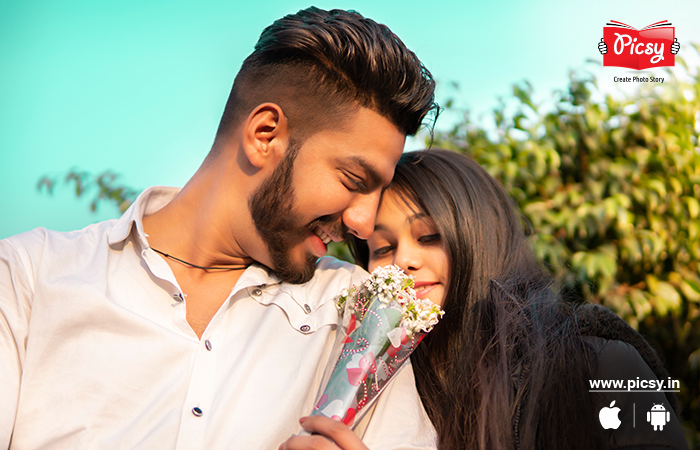 He's your main man, your lover, and your buddy. Tell him how special he is with these gift ideas from Picsy-
1. Flour Hearts
Cut out a heart on a piece of card and place it on your front lawn. Now sprinkle some flour over it to create heart shapes on the grass. Utilize the method to create a heart-stacked pathway that leads your partner to you, or just let the entire surface shout your love for your special someone making it one of the best gift for your boyfriend.
Sprinkled flour hearts are an amazing way of telling your Loved one that they are valued and loved with each stride they take. This is also an amzing precursor to our best Valentine's day gifts list.
2. Love Elixir Packs
Every day is, by all accounts, the perfect event to cast a mysterious spell on your special somebody. To assemble the potions, you will require only a small bunch of easily accessible supplies, including some pomegranate juice, a few glasses 7up, a box/basket for the jars, a couple of striped paper straw, and some printables. Check out these long distance relationship gift ideas.
Gifts for Brother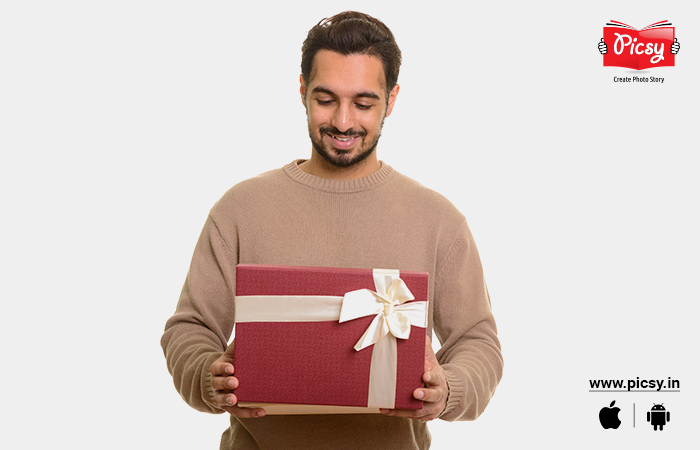 Your partner in crime and also the one who got yelled at for stuff you did. Here is a list of some cool ideas that would work amazingly well as a birthday gift for your brother. Tell your bro how amazing he is with these gift ideas from Picsy-
3. Tea Pack Hearts For Tea Lovers
Utilize your favorite teas for an additional sweet treat. Not only will this gift treat your loved ones to their #1 tea, but it will also help them remember you the second they begin their day with a hot cuppa.
4. A 'Reasons Why You Are Awesome' Jar
Enliven a little glass container with ribbons, felt hearts, and with a 'reasons why you are awesome' message from you. Every note will carry a smile to your special one as it tells him/her why your brother means so much to you. These jars double up as amazing gifts for friends.
Gifts for Son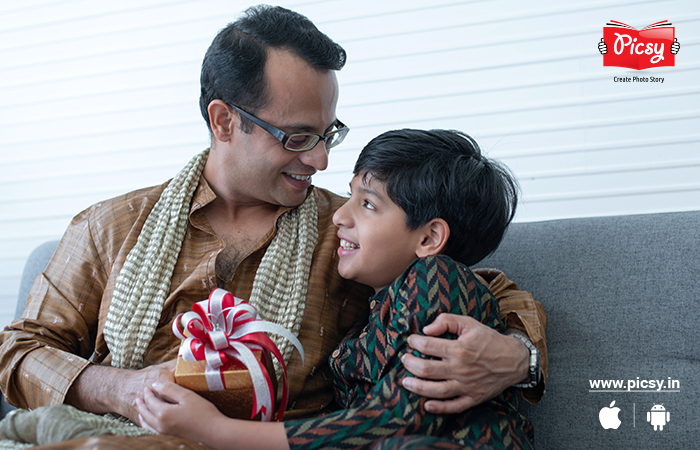 He is your flesh and blood, and seeing him grow has been a transformational, almost spiritual experience for you. Tell your son why he is the light of your life with these gift ideas from Picsy-
5. Homemade Chocolate Cupcakes
Treat your sweet-toothed son with an overload of love and chocolate that melts in the mouth. Instead of chocolate, you could also try baking your cupcakes in the favorite flavor of your loved one for extra brownie points.
You could purchase cupcakes from your nearest bakery, or if you happen to be in a DIY mood, you could bake them yourself. Draw out the ideal heart shape with dough shapers' assistance, or you can pour the cake batter into heart-molded biscuit tins. These cupcakes are a sure-fire hit as best friend gifts.
6. Customized Photo Frames
As personalized gifts, photo frames with photographs of you and your son together are a fantastic gift to receive. Browse through online catalogues for the perfect photo frame, or even better, make one yourself. Use splash paint for embellishments and put your #1 photograph of you and your loved one together.
Recollections of the magical moment captured in your photo are sure to win your baby boy's love. Place it on the bedside table or at one of your son's favorite haunts around the house for a dash of surprise. These frames make for an amazing Teacher's day gift. Picsy happens to be the perfect trick to get the best custom photo gifts.
Gifts for Husband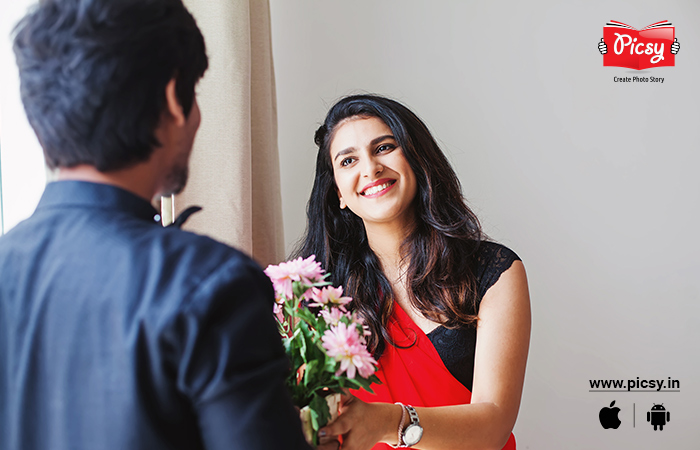 He's your hubby, the man who makes you go all mushy the instant you lay eyes on him. Express your love for him with these awesome gift ideas from Picsy-
7. Love Photobooks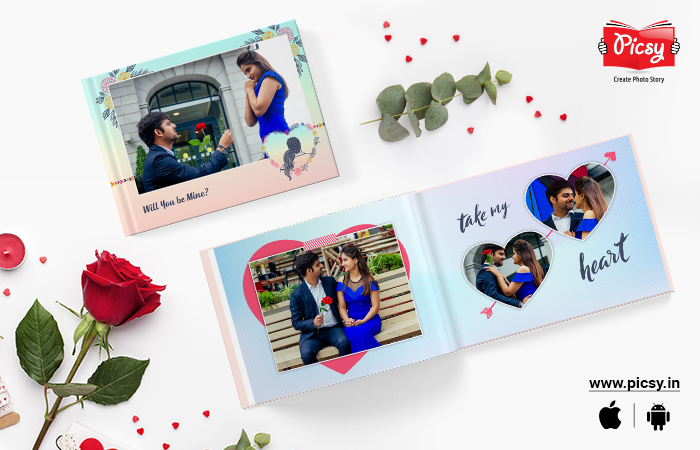 If you are searching for the perfect gift for your husband, look no further. Picsy presents Love custom Photo Books filled with all the special moments of your journey together. Love Photobooks from Picsy are entirely customizable. With a few clicks on the Picsy app, you can choose from a wide range of layouts, themes, embellishments, stickers, and text to make your special occasion 2022 gift even more personal for your husband, one that he would cherish for many years to come. This one also doubles up as an amazing anniversary gift for your husband.
Wanna make your hubby go crazy over you? Picsy's Romantic Love Photo Album can do the magic!
8. 'On the Hour' Gift Envelopes
In case you're racking your brains over the ideal present, what about many throughout the day? Personalized envelopes carrying love messages or clues to find you are an amazing fun-filled way to spend a special occasion. Make sure that your Loved one receives time-stamped envelopes that he/she can put together for a love quest making it one of the best anniversary gift for your husband.
Gifts for Dad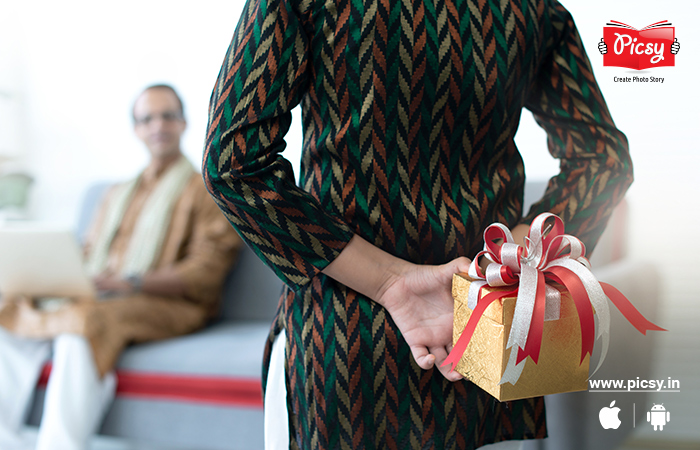 Your Dad taught you everything you know. Our list contains a couple of amazing anniversary gifts for your parents or even Father's Day gifts. Your Dad is your pillar of strength and also your best friend. Tell him how awesome it is being his child with these gift ideas from Picsy-
9. Mini Loved One's Notepad
If your brother loves taking notes or writing in general, a mini notepad/journal is the ideal gift for them on this special occasion. You could try creating a hand-made journal or buy one from the many eCommerce outlets selling Loved one gift online. Add embellishments and personal messages for an additional special touch. You can also make your mini notepad into an awesome keychain. These also make for amazing anniversary gifts for parents.
10. Treasure Chest
If you feel extra artsy this special occasion, you could create a Special occasion treasure chest for your loved one. You could include photos, chocolates, toys, and memorabilia from your relationship to make your treasure chest all the more alluring to your parent. This gift also makes it to our selection of birthday gift ideas.
Read More : 4 Best Father's Day Gift Ideas for your Dad
Best Gifts for Women 2022
The first part was easy. Gifting the special ladies in your life will require much thought. Luckily, you have us.
Gifts for Girlfriend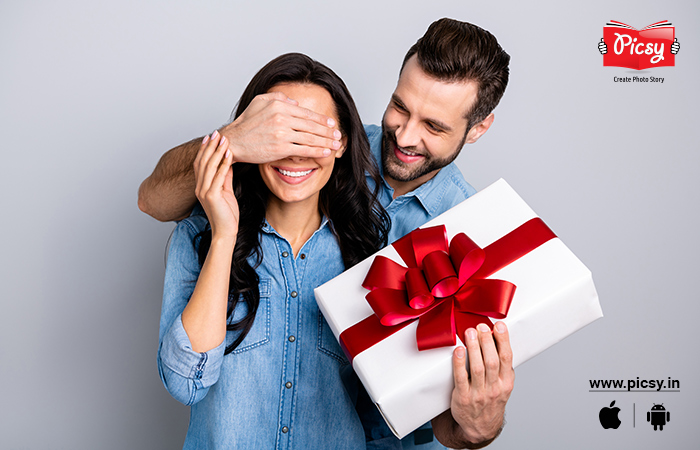 She is fire. She is rain. She is all that you have ever wanted. Tell your beloved how special and magnificent she is with these homemade gift ideas from Picsy.
11. Love Letters Candle
Very much like its namesake, this affection letter light is really sweet. Pair this flame with a letter for fantastic gift items.
12. Wine Advent Calendar
Twenty-four little containers of wine to count during the time until Christmas? Sign us up! This wine appearance schedule is somewhat of a lavish expenditure. However, it ensures she'll ponder you the entire month. It incorporates a blend of reds, whites, and rosés, making them amazing anniversary gifts for couples.
Gifts for Sister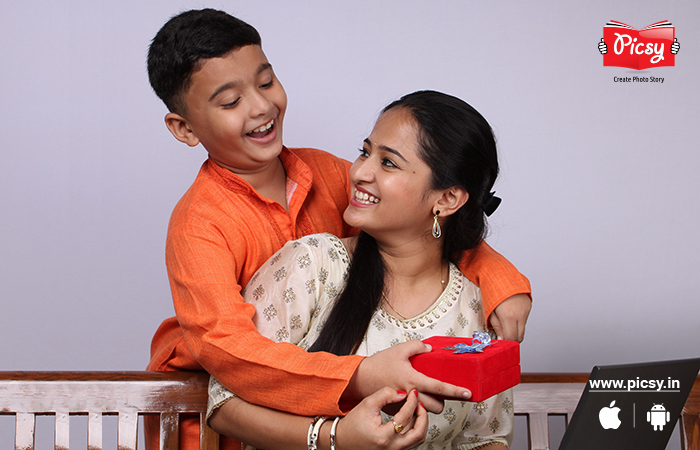 It was so much fun pulling on her pigtails when you both were kids. But the little tea parties she hosts and invites you and your toys to were amazing. Tell your sis how special and magical she is with these gift ideas from Picsy-
13. Mason Jar Indoor Herb Garden
These mason container spice gardens make it simple to develop new spices inside. If your sister likes cooking with new fixings, she'll have the option to grow new basil, rosemary, mint and really utilize the simple aqua-farming framework. The bright containers will make a beautiful expansion to her kitchen counter to sweeten the deal even further. Mason jars also make amazing christmas gifts.
14. Sister Lotus Necklace
This sweet and wistful gift makes certain to put a grin on your sister's face. The lotus accessory is particularly intended for sisters, and it comes on a lovely card that clarifies the importance behind the plan. Besides, you can pick gold, silver, or rose gold completion to match her style. A lotus necklace is our choice for the best birthday gifts for your sister.
Gifts for Daughter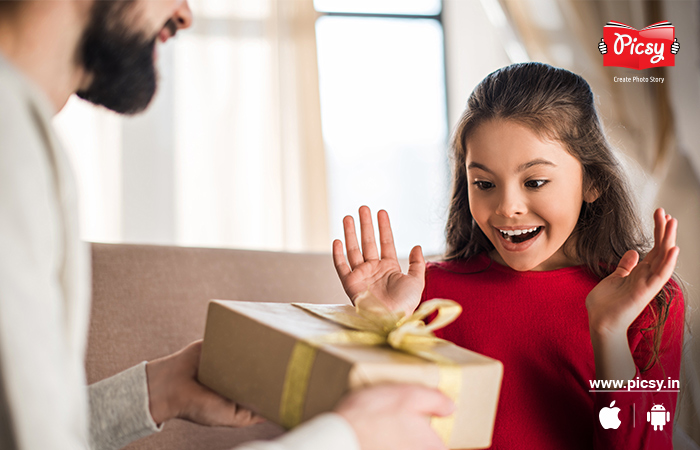 She has made you proud time and time again. Now it's time to let her know that. Surprise your daughter with these awesome gift ideas from Picsy-
15. FabFitFun Subscription Box
Almost every top brand is included in past FabFitFun boxes. Any lady who cherishes top-notch magnificence, skincare, and cosmetics items will adore you for a month-to-month membership to the Instagram-renowned assistance making it one of the best gifts listed here and amazing marriage gifts for couples.
16. Plants from the Sill
The Sill is a genuine nature darling's heaven, with all the widely varied vegetation any plant parent could need. Need assistance picking a plant? Let the stars be your friend. Plants from the Sill are an awesome Rakhi gift for your sister.
Gifts for Wife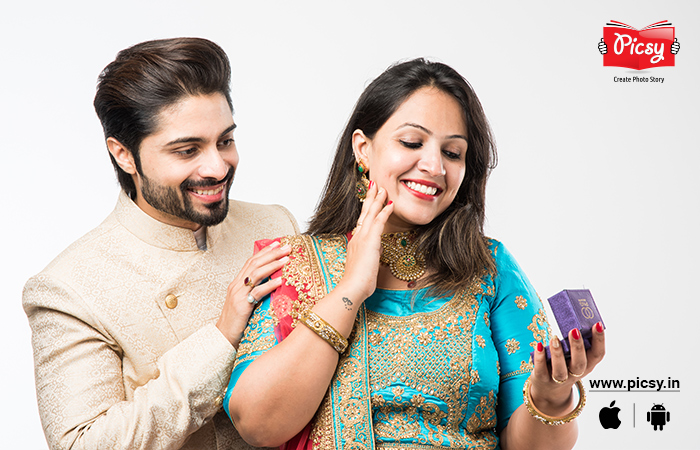 This one is a no-brainer. Diamonds. But if you want to back your rock up with something thoughtful, here is a quick list of gifts for your Lady-
17. Travel Adventures
On the off chance that their hotly anticipated excursion is at last occurring, assist them with making their outing considerably more important with neighbourhood encounters through Airbnb.
There is a huge load of encounters to browse in urban areas all over the world, including food and wine visits, nearby classes, climbing and swimming, and private photoshoots, (This is especially simple to design on the off chance that you'll travel together!) making this one of the best gifts for couples.
18. Wellness Class Gift Card
Assuming they're back to the exercise center, you can gift them their beloved classes (or an entirely different sort of wellness schedule) with a ClassPass gift voucher. You could also use this as wedding gifts for couples who like to keep in shape.
Still not sure what to gift your wife? Picsy's
Scrapbook album won't disappoint you!
Gifts for Mom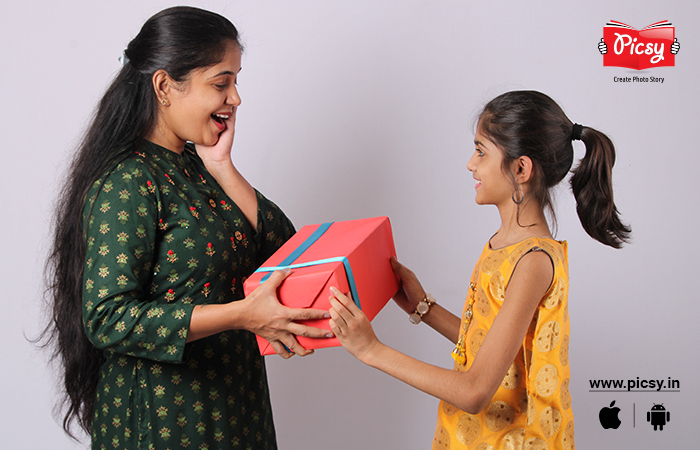 Of all the special ladies in your life, your Mom is by far the most important of them all. She is also the most loving, caring, and amazing friend. Tell your Mom how much you love her with these housewarming gifts ideas from Picsy-
19. Live Indoor Bonsai Tree
Each blossoming bonsai shows up, estimating an amazing 6" tall before creating lively sprouts come springtime. Remember to advise her that this specific kind of bonsai flourishes outside, making it one of the best birthday gifts for parents.
20. Zodiac Constellation Necklace
Assuming that she's fixated on horoscopes, she'll adore this piece of 14k gold-filled gems. It's genuinely simple to go custom: Enter her sign and pick the ideal length when requesting. It is also an amazing idea if you are thinking about Mother's day gifts.
Read More : Surprise Your Life Giver with Her Life's Special Moments
Wrapping up
These gifts are perfect for both him/her, so feel free to mix and match the ideas we have listed to create your personalized special occasion surprise for your loved one.
In addition to customizable photo books, Picsy also sports a wide range of printable gift options like personalized canvas prints, love photo calendars, and even photo prints online. So if you wish to create a truly memorable gift for your Loved one, one that is completely customizable, then look no further. Download the Picsy app now and get a head start on gifts in 2022!
Ready to hold your memories in hand?