Wonderful Long-Distance Relationship Gifts Ideas
December 22, 2021
'Surprise!' got a smile? How about making your significant other feel special?
When we talk about gifts, the essential thought which comes into play is creativity. And if you cannot be with your beloved on a special date, then gifting them something becomes all the more important. But do you get into that thought wondering what to send as long-distance relationship gifts for your partner as an ideal gift? Do not worry. We have filtered out some charming gifts which your partner will surely love.
Long-Distance Relationship Gifts Ideas
The major disadvantage in a long-distance relationship is you cannot flaunt your love to your better half. But gifts can serve as temporary supplements for them till you meet them. Here are a few ideas that you can use to choose the appropriate gift for your partner.
Mini Love Capsules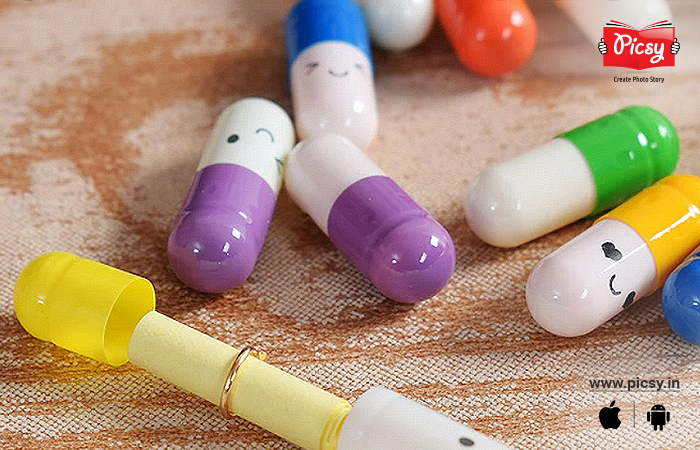 Nothing is better than getting the love doses from your beloved. Try your hand on these cute little pills to let your partner know what they mean to you. Fill them up with your code jokes and nicknames, then hand them over to your love for everyday unwrap the love doses.
A Customized Photo Book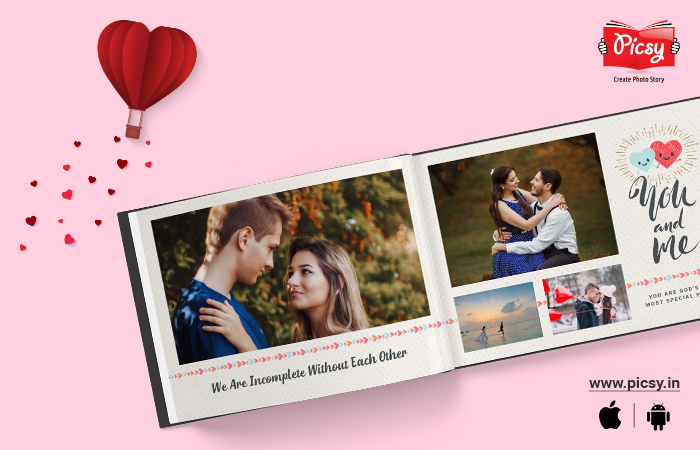 A customized love tale photo book is indeed an effective way to revisit and cherish the lovely moments spent with your beloved. You can include your pictures of the memorable times spent together or just a few messages which could be exchanged amongst you (wink wink). Your partner is surely going to have a cheek-to-cheek smile and a blush surely. You can customize your photo book completely according to your convenience and shower some love to your beloved.
A Pillow to Hug
If you are in a long-distance relationship, then you surely understand the pain of not being able to hug your partner. Gift your loved one a pillow to hug till you meet them. Not only to your beloved, but you can also gift this pillow to your friend as a long-distance friendship gift.
Long-Distance Relationship Gifts for Him
Who said he does not deserve to be pampered? Even he deserves to be shown taken care of. Let us find out lovely gifts for him.
Personalized Coffee Mug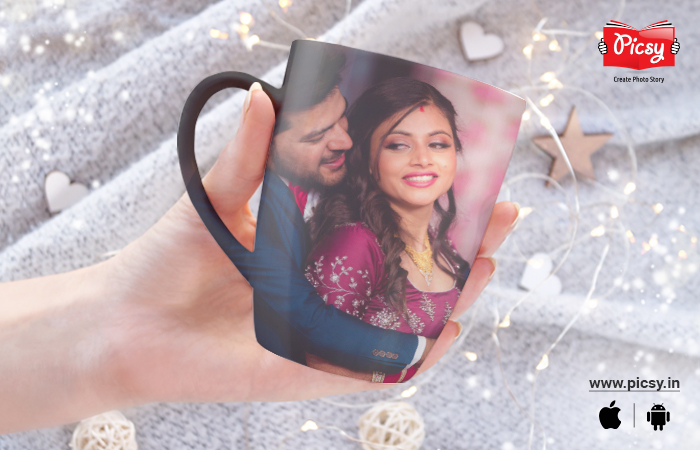 While in a long-distance relationship, one thing you would miss the most is, chatting over coffee. Gift your man a customized coffee mug wherein your special moments are imprinted. He will surely recall those beautiful moments spent together while sipping the coffee.
Acrylic Prints
Long distance is about wanting to come back and late-night chats. How about changing it to no distance at all? And looking at your loved one every time you enter your space? Sounds like a dream, right? But with acrylic prints, it is possible. Get both of your photos printed on acrylic and present them before your loved one leaves.
I Love You Keychain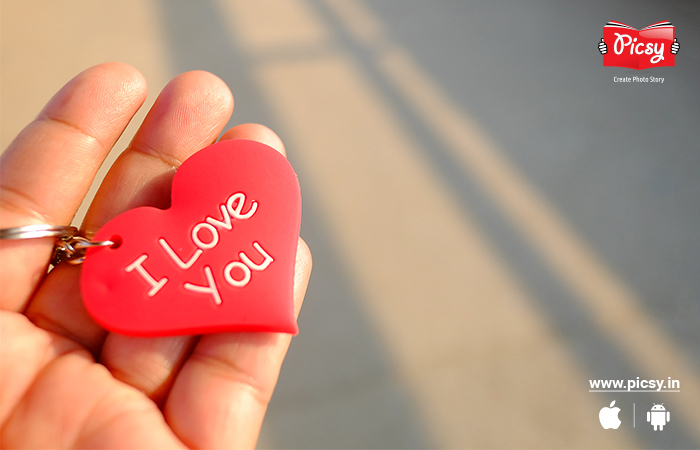 Your man might have to carry keys to the car and house. Gifting him a keychain which has I love you as the message engraved on it is surely a great idea. It will serve as a bonding memento between you two.
Read More : Best Valentine's Day Gift Ideas for Your Loved Ones
Missing You Notes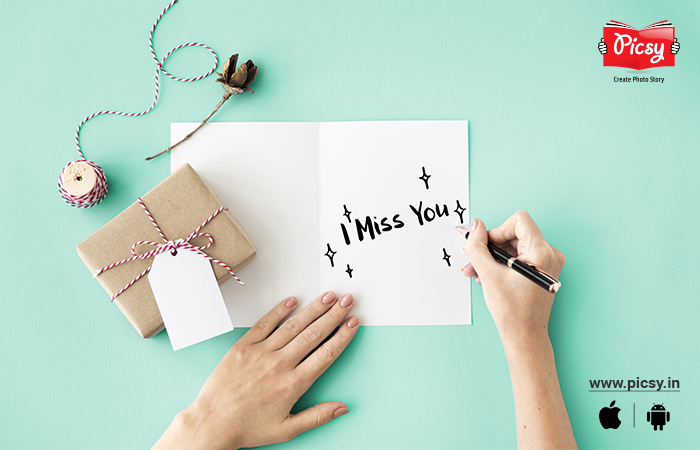 Let your beloved understand how special they are to you, and love knows no boundaries. It doesn't matter how far you are; these adorable mini notes would give you daily love doses. You can add thirty-one love-coated messages for every day. It is surely a thoughtful gift for your beloved.
Long-Distance Relationship Gifts for Boyfriend
It is always good to let your man know what he means to you. And a feasible way to do so is sending him lovely gifts. Let's see what all can you gift him to get that cheek-to-cheek smile on his face.
Health and Fitness Tracker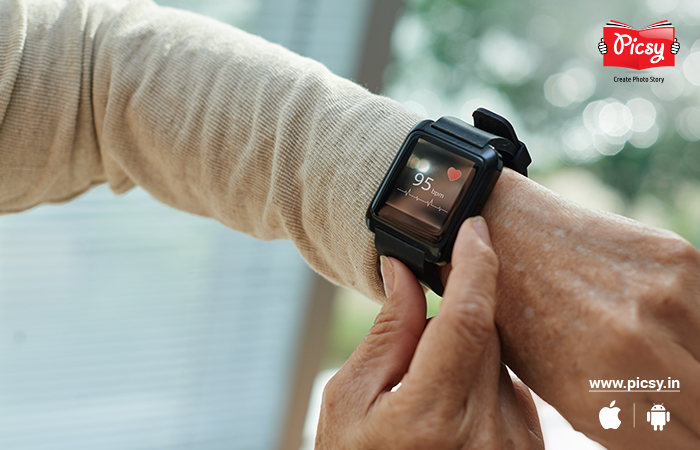 Only because you both cannot visit the gym with each other when you are away from each other doesn't mean you cannot compete in terms of gymming. Gift your boyfriend a health and fitness tracker. It will help you do something together. And will serve as an appropriate gift for long-distance couples.
Custom Bookmark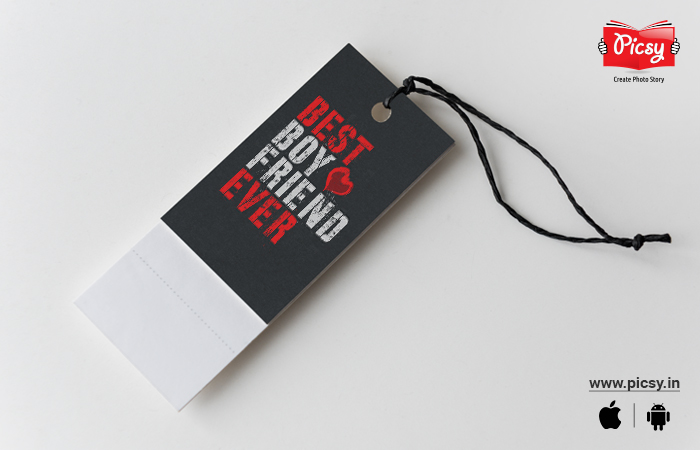 If you wish to gift something sentimental to your boyfriend, then get your hand on a custom engraved bookmark. Get a cute, lovey-dovey message engraved on it, for example, "I love you," "Best boyfriend ever." And he will definitely love it.
Travel Pillow and Neck Messager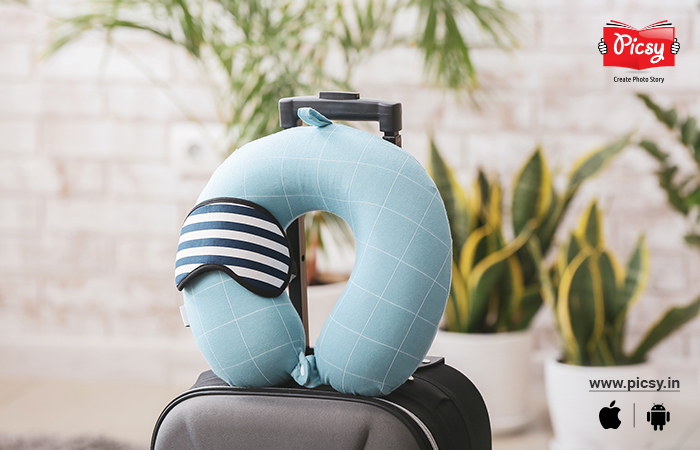 If your man is someone who has to take ample trips, then this is the most convenient gift for him. Grab a neck massaging travel pillow that will save him from a neck ache while he is traveling. It encircles the neck and provides cushion support. Undoubtedly, it will be the best long-distance gift for your boyfriend.
Wireless Earphones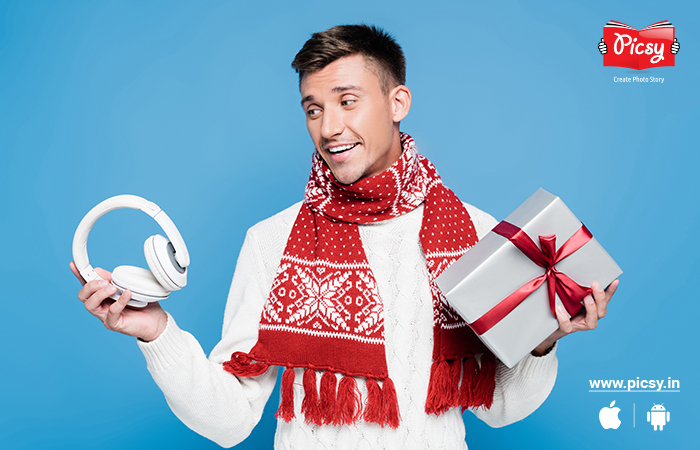 If your man gets disturbed by the loud music around him, then gift him the handy wireless earphones to ease him out a bit. He can also use them for his next zoom call and avoid any disturbances.
Personalized Wallet Card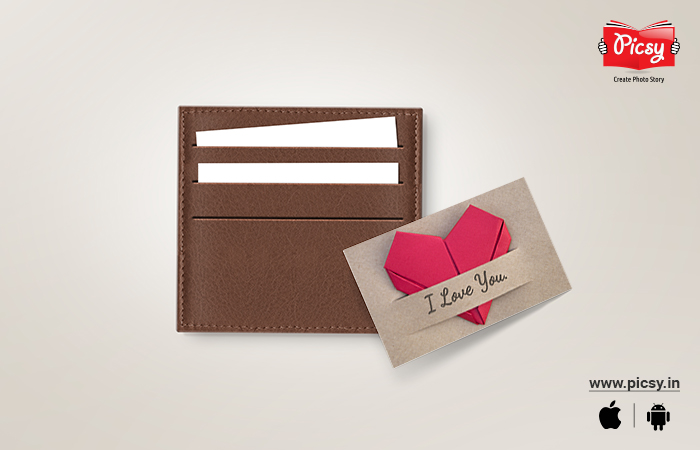 Gift your man a personalized wallet card wherein a cute I love you message is engraved. Let him carry this token of love in your wallet and be reminded of the fact that you love him to the moon and back.
Long-Distance Relationship Gifts for Her
If you feel that the spark of your relationship is getting dimmer, then let your girl know what importance she holds in your life by sending her ample virtual hugs along with beautiful gifts. Here are a few gift ideas you can refer.
Cute Recipe Box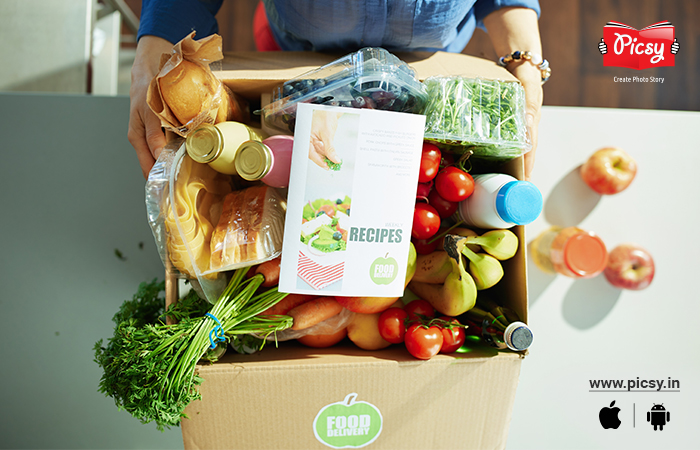 Surely, it might not be easy for you both to cook together. Then, how about gifting your girl a cute recipe box wherein you can preserve recipe cards and step-by-step instructions for delicious delicacies. And whenever she plans to refer to that, she can cherish your moments spent together.
Love Poetry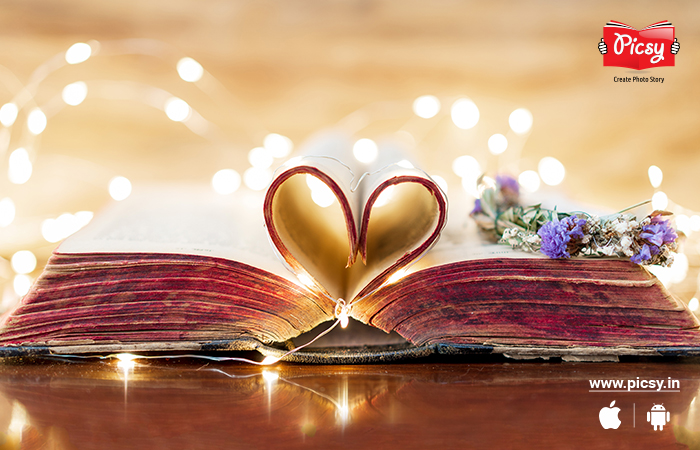 We cannot ignore the fact that girls love it when their partner expresses his feelings. And gifting her a book filled with love poems would surely make her blush. Rely on love poets like Pablo Neruda or Andrew Marvel. She can read a poem and cherish the special moments you two spent with each other.
Photo Prints
In the present scenario, photo prints are trending as digital prints might get misplaced. In addition to this, printed photos help in reliving the memory you created. And surely your beloved will fall in love with this beautiful piece of art. Gift her a photo print wherein your memories are preserved. They come in various sizes like 2.4 inches X 2.4 inches for tiny keepsakes, 6 inches X 8 inches, 6 inches X 6 inches, etc. Also, they come in two categories, matte and glossy. And you can choose according to your choice.
Read More : Organize and Store Your Photo Prints
Customized Star Map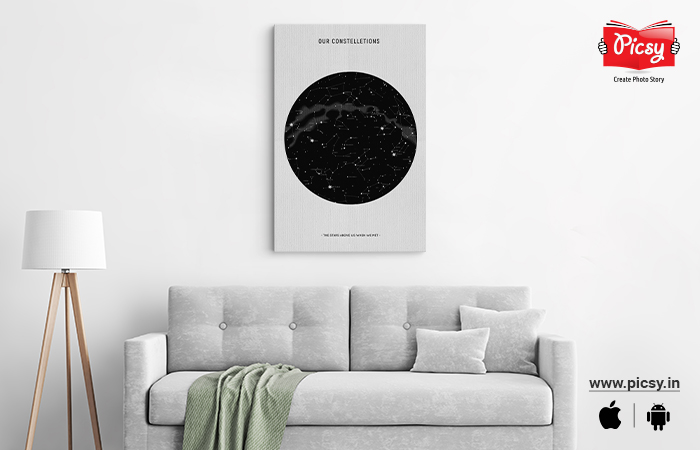 We all love glancing at the starry night sky. Gift your girl a stunning customized star map where she could gaze and be reminded of the time when you both sit over the terrace sipping coffee and having heart-to-heart discussions.
Long-Distance Relationship Gifts for Girlfriend
Gifts are the most feasible way to flaunt your love to your better half. If you are a bit tensed with what to gift to your girlfriend, then allow us help you through it. Following are the trendy gift ideas for your girl.
Adjustable Mobile Phone Stand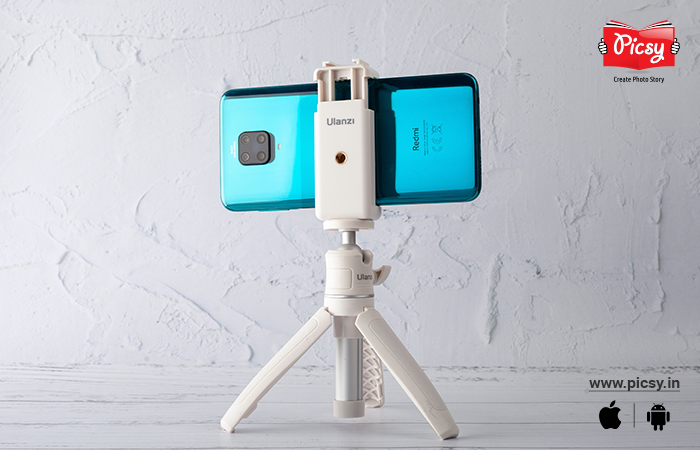 Your girl might get exhausted carrying her mobile phone in her hands while you are on a video call with her. Gifting her an adjustable mobile phone stand will surely ease out her task, and she can focus on you instead of managing her phone.
Shopping Gift Card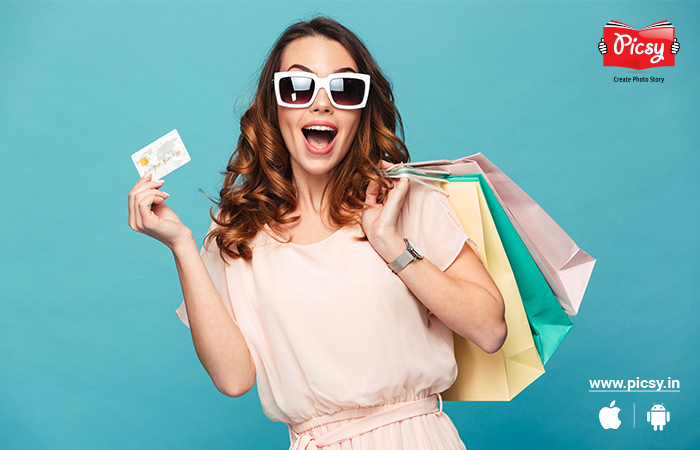 If your girl is a shopaholic, then nothing can make her as happy as shopping does. And surprising her with a shopping gift card will definitely make her the happiest. She will be able to shop for whatever she wants. Sounds like a great idea, right?
Heart Crystal-Printed Photo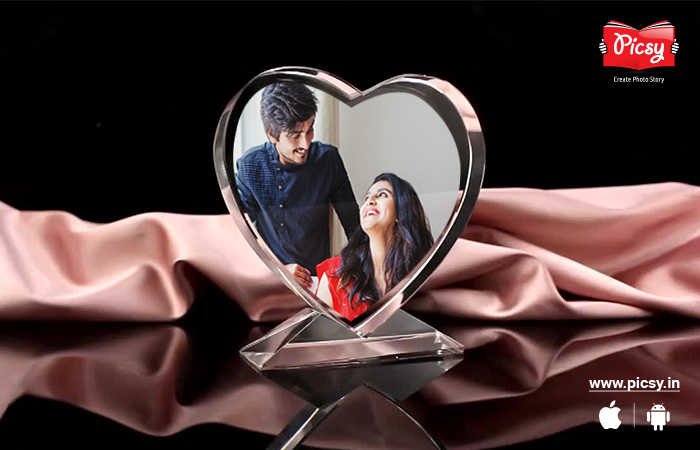 Grab your best picture together and get customized in a heart-shaped crystal. You can use it as a gorgeous art piece to display on your desk or side table. And whenever she misses you, she can simply glance at it and can get back her energy. So, this beautiful heart crystal-printed photo of you too is worth gifting her.
Adorable Photo Frame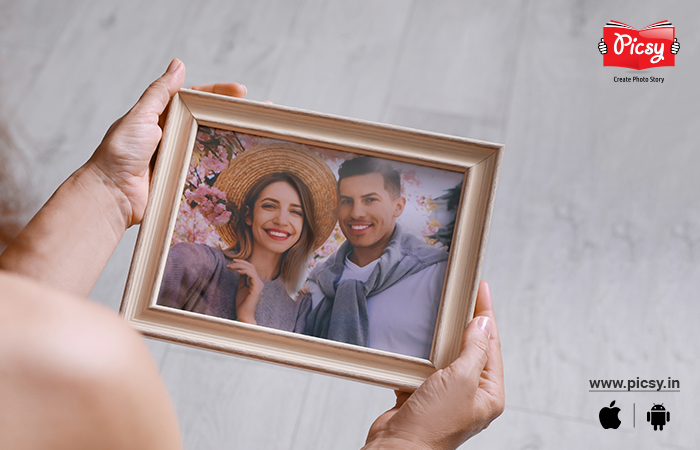 Let them know how lucky you are to have them in your life by gifting her an adorable photo frame consisting of your photo together. Your significant other would glance at it the moment she wakes up, and surely it will be a delight to her.
Winding Up
You might be extremely excited to gift these beautiful presents to your significant half. Then, let's not delay in sending them wonderful surprises and making them happy. The clock is ticking. And before meeting them this time, seize the moment and make them feel loved by sending a lovely present to their doorstep.
Please do not feel overwhelmed and download Picsy app for any photo-related concern, be it photo print, custom photo books, or photo calendars. Picsy will surely assist you and provide proficient services.
Ready to hold your memories in hand?