4 Best Father's Day Gift Ideas for your Dad
June 12, 2020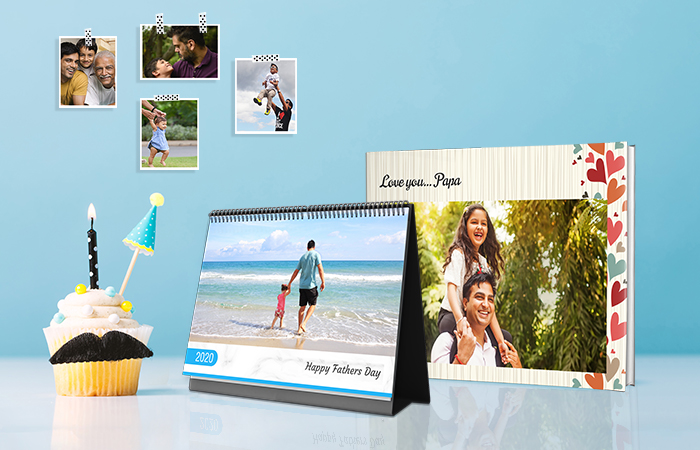 Father's day gift ideas from Picsy
Sometimes, we seem to forget that as children, while we were being showered with love and care by our mothers, there was another person right there, tending to us and doing all he could to make our lives more comfortable and filled with love—a superhero who doesn't need to wear a cape, our Dad.
You have shared your first steps with him. He taught you how to ride a bike, how to fly a kite, and the names of the many places you went on picnics and camping together. He was there when you fell, tending to your hurt with a firm voice but a gentle hand. He was there when you took a sip of your first cup of coffee. He was there as a friend and a guide to help you through those tumultuous teenage years. He was there, always there.
Everything in life would be meaningless if it weren't for our parents, keeping us safe and loved when we were children. Your Dad has supported you in all the good, and bad times and just as impossible it is to measure infinity, it is impossible to measure all that he has done for you. No matter how successful or famous we may become, our first identity is that of our Dad's child.
Father's day is to commemorate the contribution of father's across the world in building their children's lives. It is an occasion for you to step up to the plate and celebrate your childhood hero with some genuinely memorable gifts for Dad.
Now comes the question, how? Picsy has put together a bespoke selection of father's day gifts that your Dad is sure to cherish for years to come. Here are a few ideas of gifts for Dad from Picsy this Father's day.
Celebrate the special occasion of father's day with your Dad with premium quality paper and hardbound photo books from Picsy. You have a choice of 150 creative and ready-to-use designs you can pick from. Preserve all the beautiful moments you have shared with your Dad in a Picsy photobook that the whole family can flip through anytime and think back to the wonder years as well as the years to come.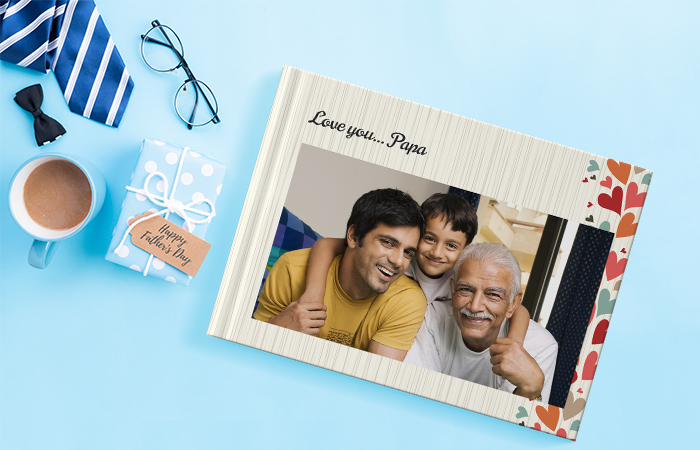 Photo books are a fantastic way to keep your memories with your Dad intact. It is a lovely feeling to flip through those memories and get that warm feeling of nostalgia and love. Nothing better than a cozy evening with your dada reminiscing with your Dad. You could choose images of your first steps with your Dad or perhaps of your first day of school when he led you by his little finger to begin your journey of life. Whatever the memory was, encapsulated in the form of a photo book from Picsy, it is sure to bring smiles and fuzzies to your Dad
Read More : Best Gift for Father: Celebrate Your Unsung Super Hero's Salutatory Moments
Your Dad is a man at work. His office table is strewed with an assortment of "dad things," papers, pens, his computer, and calendars. Brighten up his workday with a personalized desk photo calendar from Picsy. Take memories from your cellphone and turn them into lively photo calendars that tell the tale of your love, respect, and admiration for your Dad.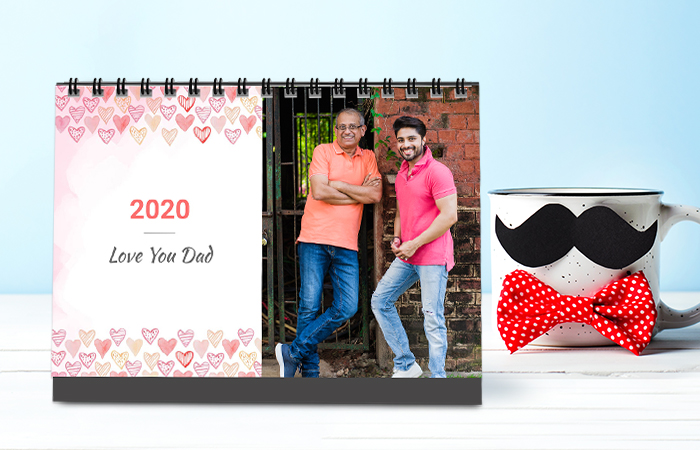 Now looking at his calendar doesn't just help your Dad with dates and commitments; it also reminds him of all the beautiful moments he has spent with his family. Personalized photo calendars are a wonderful gift to a man who is methodical and time-bound, and yet this gift can elicit feelings of love and care while he is at his desk working.
Read More : 6 Easy Steps to Create a Perfect Personalized Photo Calendar for 2020
A digital image can never compete with the soul a physical print carries. Create authentic color photo prints of all your amazing memories with your Dad. You can choose the paper to fit his aesthetics and even add songs or lyrics to liven up your photo prints even more.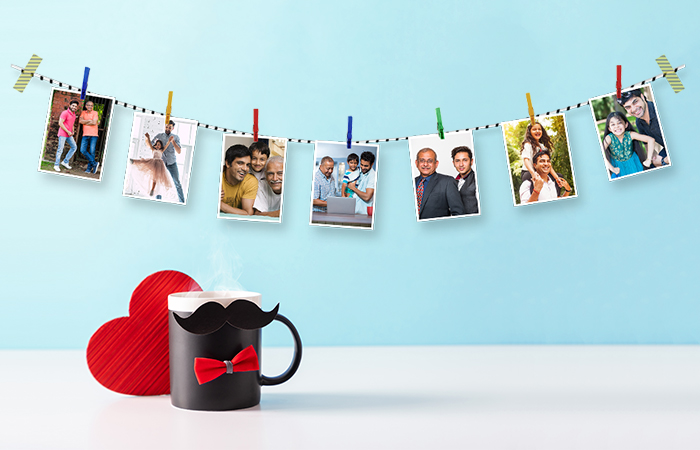 There are many ways photos can be put up to decorate a home. you could use photo frames, make a flipbook, or even keep a special section in your family album dedicated just to your amazing Dad
This father's day hang up beautiful imperishable canvas prints of your favorite moments with your Dad. Transform the feel of his office or home with our range of 12 color-ink canvas photo prints built to spread bursts of happiness and to keep your memories with your Dad treasured forever.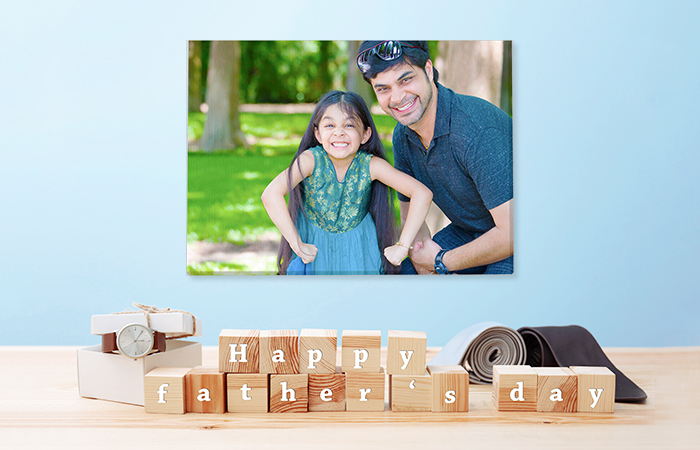 Canvas photo prints are lightweight yet premium quality, making them a perfect accessory for your family wall. You could use a single canvas print, or, to jazz things up a little more, you could have a whole assortment of them, each telling the story of how important your beloved Dad is to you.
So there you have it four brilliant ideas to create a gift for your Dad this father's day, one that he will remember and cherish for many years to come. Download the picsy app on your phone and start creating the perfect father's day gift for your Dad. Happy snapping.
Ready to hold your memories in hand?