Best Father's Day Gift Ideas for your Dad
Updated: June 13, 2022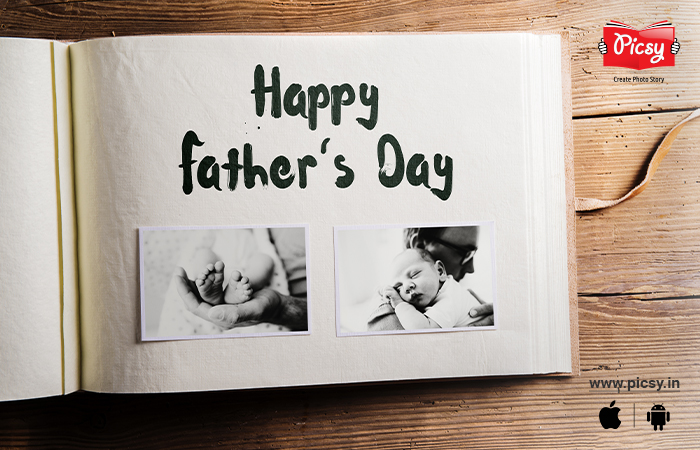 Mothers are irreplaceable, but a father is one who makes the home grow and ponder with strength and courage. He might not be there all the time at home to micro-manage each move, but if you fail to stand up and move ahead in life, he will always be there. He is that hero who taught you how to walk, hold a pencil, and take you to all nearby places. Hence, this year, we have collected ideas for Father's Day gifts to pay tribute to all those fathers who have been great supporters.
When is Father's Day 2022?
Catch your breath; you still have time to plan for unique Father's Day gifts. It is on 19th June, Sunday 2022. Good thing that both Mother's Day and Father's Day fall on Sunday (Yes, the dates keep changing each year). You have all your time to pay attention to your father's jokes and make him feel special without chucking out leave from your office. And if you are in school, you would have your summer vacation. Isn't that amazing?
It is like the universe is telling you to give your papa some attention and thoughtful gifts like a photo album book stocking up all your favourite times. Contractor, a Doctor, Professor, whoever your Dad is, make this day memorable for him. They are special, and they deserve some extra care.
Significance of Father's Day 2022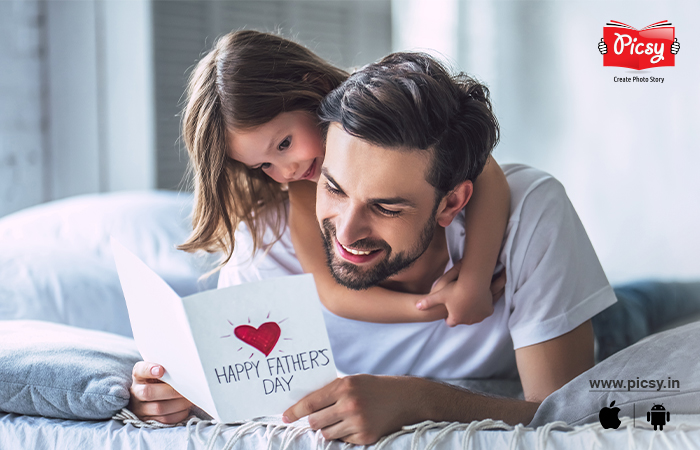 Fatherhood is a great responsibility. To celebrate is to give them the honor they are worthy of. But the inception of this day originated when the United States of America decided to give honor to all the father figures around the world, whether that includes your uncle or my grandfather. After all binding, yourself in the selfless act of fatherhood requires untamed devotion. So, why not this Father's Day 2022 sprinkle with some sweet words?
Download the Picsy app to get the best gift for your father on Father's Day 2022!
List of Best Father's Day Quotes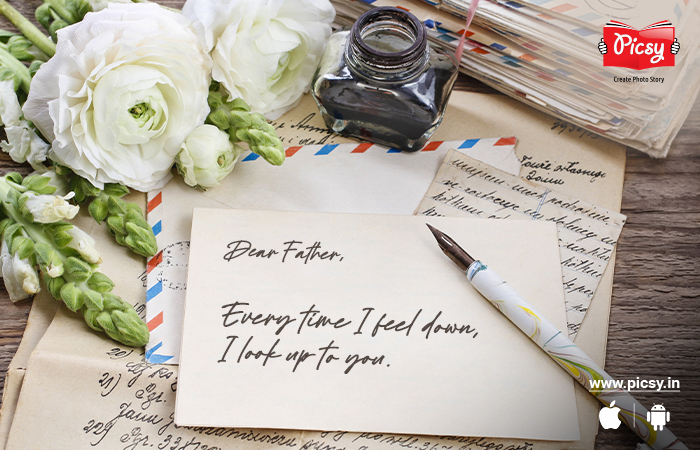 This Father's Day, apart from some fancy presents for Dad, we are here with some irresistible Father's Day wishes that will melt your dad's heart.
"There is no teacher equal to mother, and there's nothing more contagious than the dignity of a father."
"No music is so pleasant to my ears as that word, 'father.'"
"It's only when you grow up and step back from him — or leave him for your own home — it's only then that you can measure his greatness and fully appreciate it."
"The best fathers have the softest, sweetest hearts. In other words, great dads are real marshmallows."
"Dad, you're someone to look up to no matter how tall I've grown."
"Who needs a superhero when I have you as my dad?"
"My father gave me the greatest gift anyone could give another person, he believed in me."
"He didn't tell me how to live; he lived, and let me watch him do it."
"A father is neither an anchor to hold us back, nor a sail to take us there, but a guiding light whose love shows us the way."
"My father taught me to work hard, laugh often, and keep my word."
Looking for a wall décor to engrave these quotes? Get glossy Acrylic Prints from Picsy.
Exclusive Father's Day Celebration Ideas
Ordering from Zomato or gifting a bottle of scotch is cliché. This year's Father's Day celebration should be different. It should be so fun that feels young once again. Hence, we have jotted down some ideas you would love. Keep reading.
Korean Gala Dinner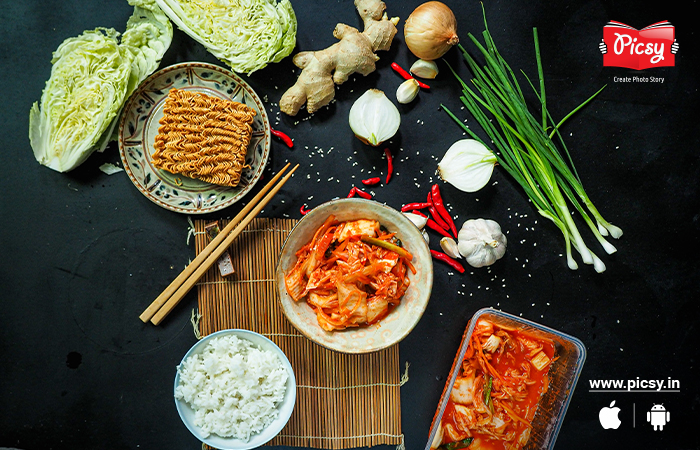 Don't you know, the way to a human heart is through the stomach? To make your father special on this day, spreading out Korean cuisine would be a fantastic idea. Let the man explore the trending and tasty Korean dishes. From as simple as Gimbap and Kimchi Jjigae to spicy Gochujang chicken and Jajangmyeon, let the old man have a pot full of food this Father's Day 2022.
Weekend Outing
If your father is not so much of a food lover, try something else. Like take him to a nearby resort and spend a day or two. Why not take him on a long drive if resorts don't cover your budget? It is going to be fun, some alone time with your father and you.
Decorate with Canvas Prints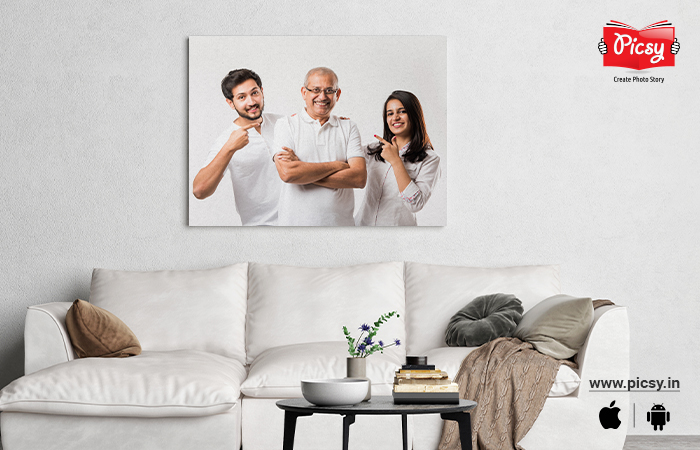 There ought to be a ton of memories with you and your father. Let him feel the essence of his presence in the family by hanging custom canvas prints all over the house. So, in whichever direction he looks, he feels proud to be what he is. After all, you should make some effort for the old soul, isn't it?
Surprise Your Dad with these Amazing Father's Day Gift Ideas
Remember when you were a kid, it hardly mattered what others were gifted, and you looked forward to your dad? What is he going to gift you? His gifts were always grand and, let's just say it – the best! Why not make him feel the same as well? Though it is not his birthday but hey, it is his day for all the hard work he has done for you.
Father's Day Gifts from Daughter
You are his princess; he is your first man. Your idol, your king! Hence, we have listed a couple of Father's Day gifts that you can present to your lovely Dad.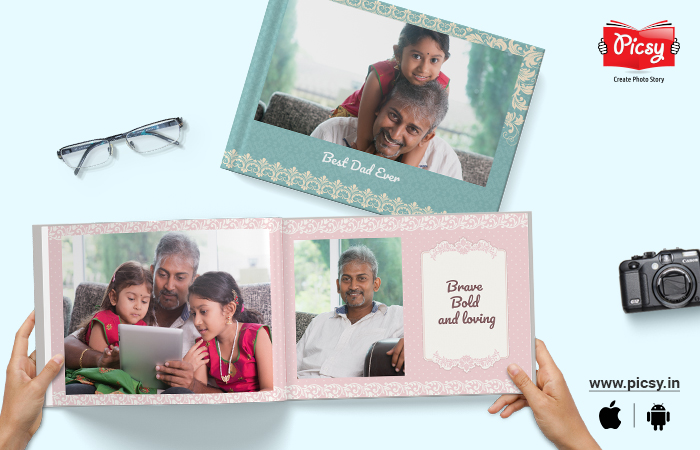 A tie or a wallet is not worth it, c'mon, you know that. It is not thoughtful or anything that your dad would adore all his life. He needs something that will put a smile on his face every time he looks at your gift. So, I thought of a dad special photo book to collect all the happy memories with your dad and present them to him.
A Watch to Tell, "Now It Is Time"
If you think you can afford it, a watch would be a lovely gift. Thank your father for the time and service he has spent on you. Whether, Fossil, Titan, or something as good as Rado, this gift for Dad would make him feel the delight of luxury.
YouTube Subscription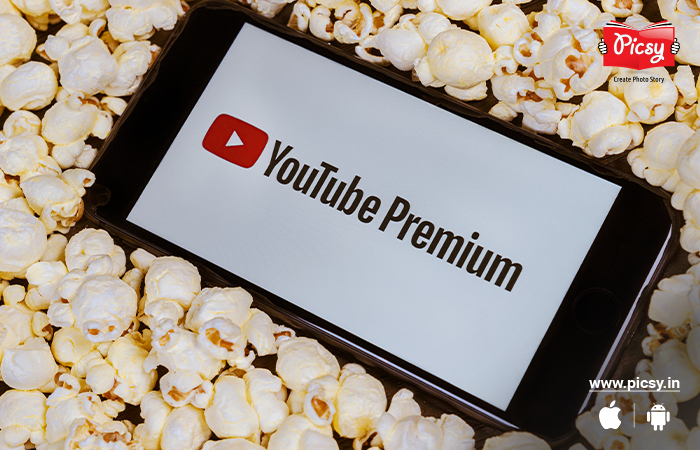 Don't let your man suffer from watching endless YouTube advertisements. Buy the man the YouTube Premium subscription so that he can watch all the videos he wants without interruption.
Searching for something extra for your extraordinary father? Get Canvas Prints from Picsy!
Father's Day Gifts from Son
A father and a son always have a special bonding. For the sake of the connection, this Father's Day, let's gift him something customizable or personalized. Not indicating handmade gift for father, by the way. Rather something unique.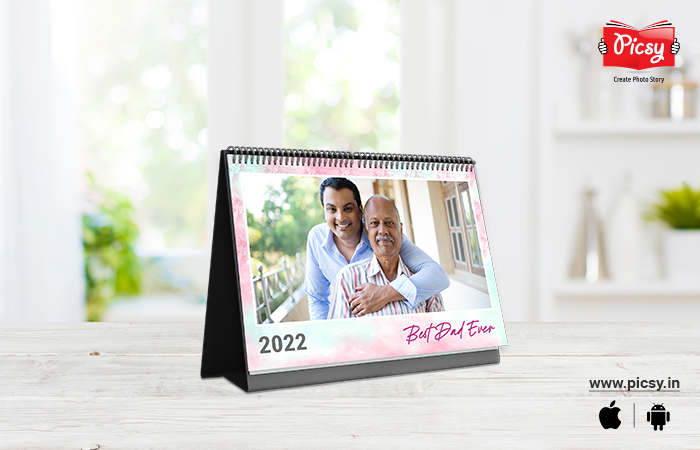 Is he a man of work and doesn't get much time to get up from his office chair? Then a photo desk calendar would be just perfect for reminding him about all the good times together. A token of reminder to spend some time with his family, you know.
Read More : Creative Family photo calendar ideas
Oak Tumbler for Sanity
If your father fancies whiskey or beer, an oak tumbler would be just great to melt his heart. The oak, which defines quality, also showcases a sense of vintage. Won't it be just perfect for your old man?
Hot Sauce Kit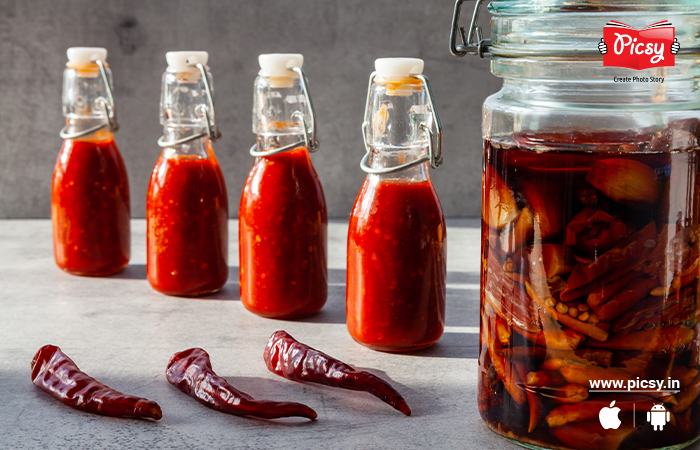 Aren't you just tired of how spicy Mom makes the food for the sake of your dad's fondness for spicy food? It's time for a rescue gift. Get a hot sauce kit of varied flavors and gift it to your father. So that you don't have to compromise each of your meals. A clever gift for Dad indeed, mate.
Final Note on Father's Day 2022
Though each day is Father's Day and Mother's Day, because there is no day they can take a leave from parenting, and each day we should be thankful for what they do for us. Withal, while your dad is in a rut, retired or working during covid day and night, make this year's Father's Day special for him, eh? Whether gift any of the gift ideas from the list we have provided, or download the Picsy app to get a thoughtful and personalized gift for your old hunk father.
Ready to hold your memories in hand?