8 WAYS TO MAKE THIS VALENTINE'S WEEK 2023 SPECIAL FOR YOUR SOULMATE
January 25, 2023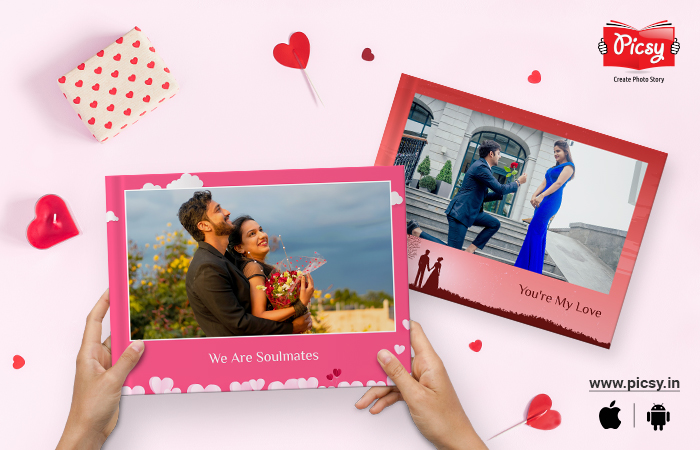 February is the month that expresses your love towards your partner. Everywhere, the beauty of red roses flourishes. Cupid is all set to strike his bow to light the fire of love. This yearly celebration is the perfect time to let your better half know what they mean to you. And this Valentine's Day is the perfect time to cherish your love.
You would surely want to make your Valentine's Day week 2023 special for your loved one. It might sound quite hectic. We understand your concern and that is why we have curated these Valentine week ideas. So, let us familiarize ourselves to the ideas to make the Valentine's Day special for your beloved.
Surprise Your Beloved with These Keepsakes
If you wish to make your partner, feel loved then let Picsy's keepsakes spread their magic.
Skip to...
What is a Valentine Week?
February gets along with the flair of love. The entire week is devoted to the love of your life. Starting from the Rose Day which is on 7th of February, to 14th February, celebration of Valentine week.
Valentine's Week List 2023
Rose Day
Propose Day
Chocolate Day
Teddy Day
Promise Day
Hug Day
Kiss Day
Valentine's Day
Happy Valentine Week 2023 Schedule
| | |
| --- | --- |
| Date | Valentine Days |
| 7th February 2023 | Rose Day |
| 8th February 2023 | Propose Day |
| 9th February 2023 | Chocolate Day |
| 10th February 2023 | Teddy Day |
| 11th February 2023 | Promise Day |
| 12th February 2023 | Hug Day |
| 13th February 2023 | Kiss Day |
| 14th February 2023 | Valentine's Day |
How to Make Valentine Week Special?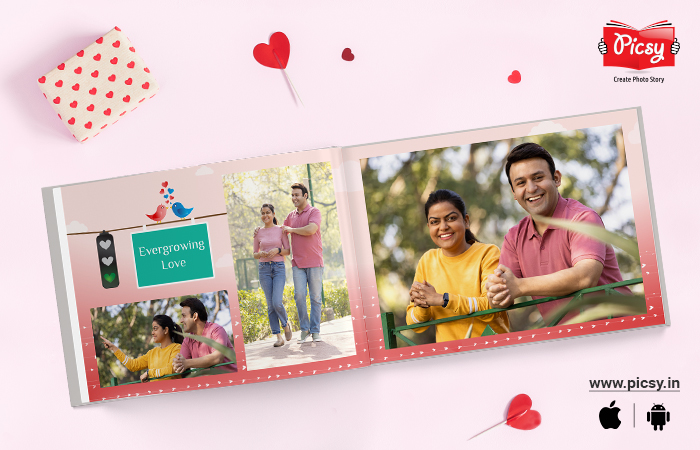 Valentine's week is the best time to make your partner feel loved and taken care of. And now as you got the exact dates of the Valentine week, let us figure out how to make it memorable.
Here is a list of Valentine week ideas to make your valentine special.
Valentine Photo Book
As couple, you might have clicked numerous pictures, so seize those memories. As nothing could be the best gift for your partner than reliving the best memories you both created as a couple. So, this Valentine's Day, pack all the romantic memories into a photo book and let your partner know what they mean to you. Select all the romantic couple poses shots and whenever you both feel like, you can revisit them and relive the special moments. You can also add cute little notes and attach them to the pictures.
Coffee Mugs
It is indeed great to gift your partner coffee mugs. Whenever they will sip the coffee from it, your beloved will be reminded of your love for them. It serves as one of the best Valentine's Day gift ideas.
Gift Them a Classic Novel
If your partner loves to read, then let a novel be the Valentine's gift for them. Gift them the classic novel of their favorite writer and they will love it. Whenever they will flip through the pages, they will realize that their choice and opinion matter to you.
Photo Calendar
Show infinite love towards your lover by gifting them a velvety photo calendar. A memory packed booklet where all the twelve pages have your pictures together with some cute I love you messages. As the months pass by, you can flip through the pages every month, your partner will feel special.
Valentine's Week is here, Gift your partner a Velvety Photo Calendar to shower love this year.
Romantic Valentine Week Celebration Ideas 2023
Enlisted below are the romantic Valentine week celebration ideas to try in 2023. So, let us view what are they.
Rose Day Celebration Ideas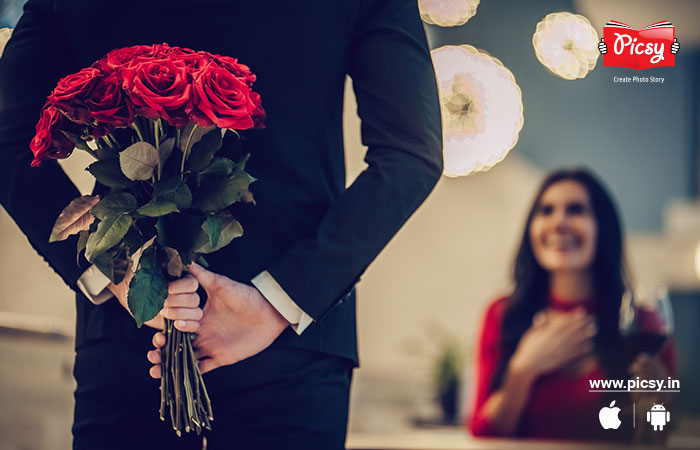 Rose Day is celebrated on 7th February that marks the beginning of 2023 Valentine Day week. On this day, lovers shower their love on their partner by giving them roses. The lovers promise each other to keep their relationship fresh and will bloom like rose. So, gift a beautiful bouquet to your partner to mark the romantic beginning of the week.
Propose Day Celebration Ideas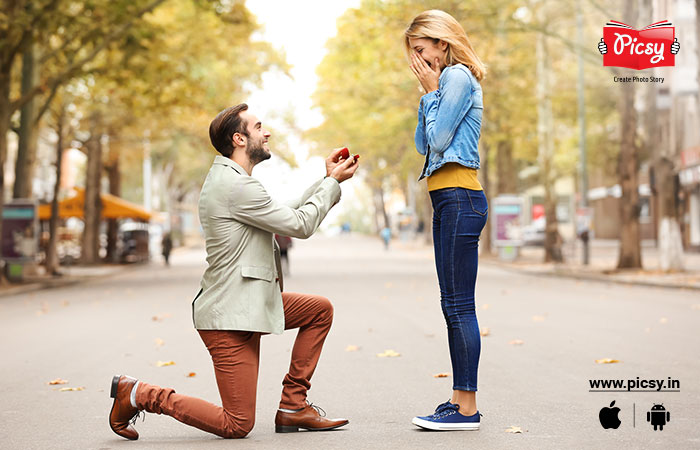 Propose Day is celebrated on 8th February. It is specially devoted for proposals. The single people seize this opportunity to propose their crush. And if you are planning to propose the one whom you have fallen head over heels, then this is the perfect time. You can make it special by planning a perfect day. Gift a Love Proposal Photobook that will comprise of all the special moments you captured in your fun times.
Read More : 15 Romantic Ideas To Propose A Girl
Chocolate Day Celebration Ideas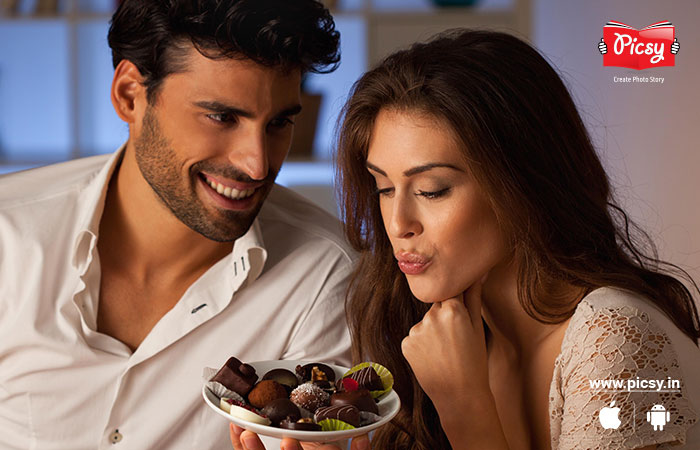 Chocolate day is celebrated on 9th February and it makes your bond with each other all the more special. Gift your partner their favorite chocolates as nothing is better than sweet. Create a hamper with a few gifts with your partner's favorite chocolates. The main intent is how sweet you find them to be.
This Valentine's Day make your loved one feel special. Download the Picsy App and make Valentine memorable.
Teddy Day Celebration Ideas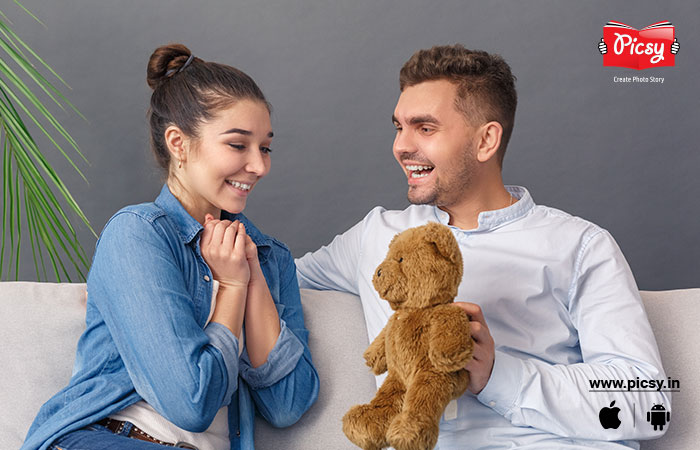 It is celebrated on 10th February and it brings back the childhood memories. Let your partner know how cozy you feel around them. Gift a cute teddy bear that your partner will love to snuggle with. It will make your partner happy.
Promise Day Celebration Ideas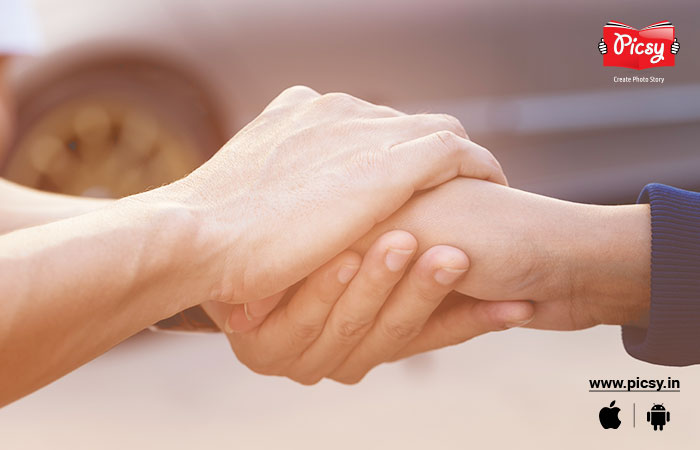 Promise Day is celebrated on 11th February and as the name suggests, Promise Day signifies the importance of commitment you have towards your partner. And this promise is a reminder that you are going to stick to your partner through their thick and thin. And as a promise, you can gift them as ring, which will serve as a symbol of commitment towards your relationship.
Read More : Handmade Valentine's Day Cards Ideas
Hug Day Celebration Ideas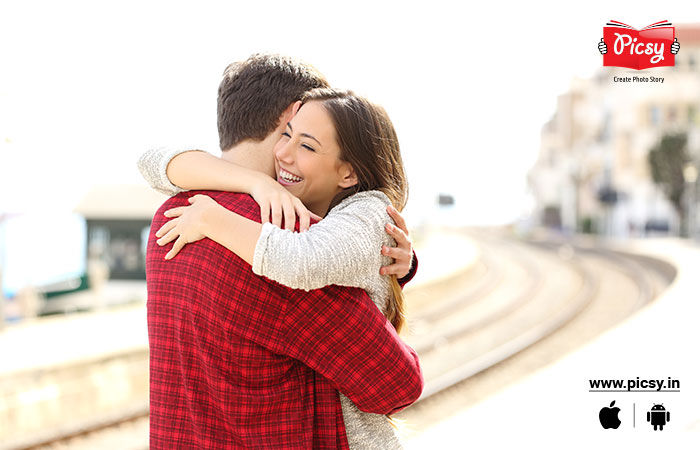 Hug Day is celebrated on 12th February. It provides a warm, cozy expression of love. A hug vanishes all your worries and makes you calm. It is all the more efficient when it comes from your partner. Give them tender and comforting hug and let your partner know that they mean the world to you. Along with this, gift a premium quality Vinyl Poster Frame. You beloved is surely going to love this gift.
Kiss Day Celebration Ideas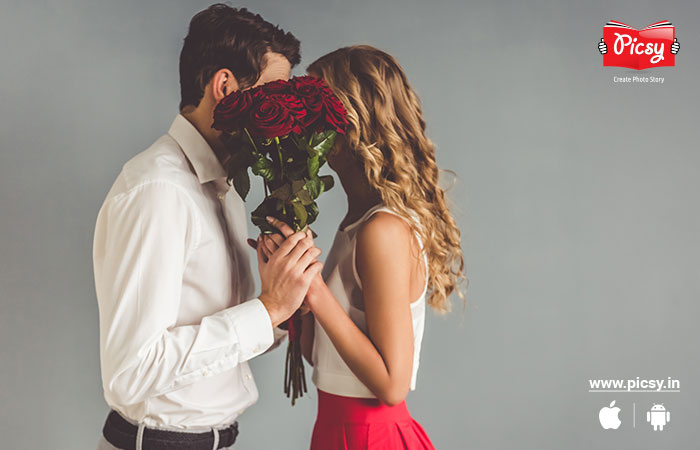 Kiss day, celebrated on 13th February as the lovers share the kiss of commitment. A kiss that denotes that you both assure each other that you will stick with each other. With a passionate kiss, gift your partner a customized Canvas Print with a mushy shot imprinted over it. That art piece can later be placed in your bedroom for the constant love doze.
Valentine's Day Celebration Ideas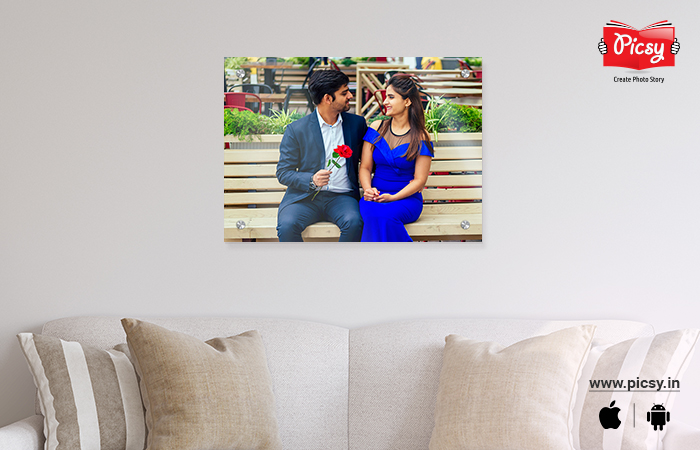 The day of love, Valentine's Day is celebrated on 14th February that culminates the entire week of love. Lovers celebrate this day with zeal and show affection towards each other. And make the day special by giving valentine week surprises. Surprise your partner with an amazing Acrylic Print. Choose your favorite picture as couple and transform them into acrylic print.

Wrapping Up
Here you are! Now, you got familiar with how to make the Valentine's Day special for your partner. So, why get worried about photo gifts when Picsy is at your rescue. Download the Picsy App and explore the wide range of photo related gifts to make the day special for your partner. They will not only surprise your partner but also serve as a memory keepsake.
Photo Gifts for Your Better Half
Valentine's Day is the perfect moment to showcase your love to your beloved. Why not do it in style? Shower your love with photo gifts and recall all your cozy moments with your better half.
FAQs related to Valentine Week Celebration
1. When is Valentine's week?
The Valentine week starts from 7th February and ends on 14th February.
2. What are the seven days of Valentine week?
The seven days of Valentine's week include Rose Day, Propose Day, Chocolate Day, Teddy Day, Promise Day, Hug Day, Kiss Day, and Valentine's Day.