How to make your proposal to your loved one extra special
September 11, 2020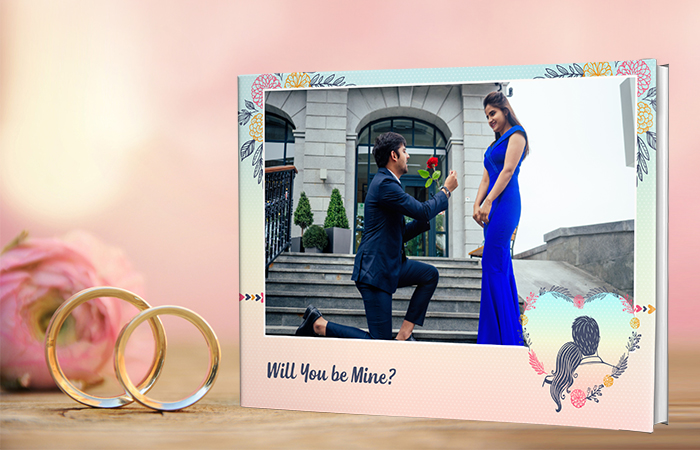 Proposing to your loved one can be quite an ordeal if not done right. The story of your proposal is one that will be told again and again, so you must make sure that it is one that is truly memorable and worthy of many re-tellings.
But how do you propose to your loved one? You on one knee and the ring in your hand is a constant. But what about the setting, the occasion, and the backdrop? Should you go with the classic 'ring in her champagne,' or would she rather prefer something unique that she hasn't see or hear about before? Don't worry. We have your proposal covered. Picsy presents-
15 romantic ideas to propose to your loved one
1. Candlelight Dinner
This one is literally a work of art. A revered convention of how to propose a girl, a candlelight dinner captures the sentiment of romance perfectly. For an extra dash of the feels, you could have some romantic music playing in the background.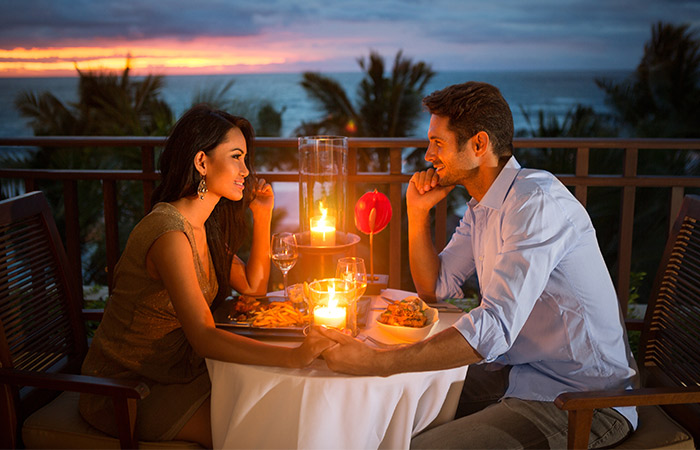 2. The Place You First Met
Another great way of how to propose a girl is doing so at the place you first met. It could be at your college or even at the restaurant you had your first date at. This idea truly brings back the special memories you and your loved one shared at your first meeting. With this idea, she is sure to say yes!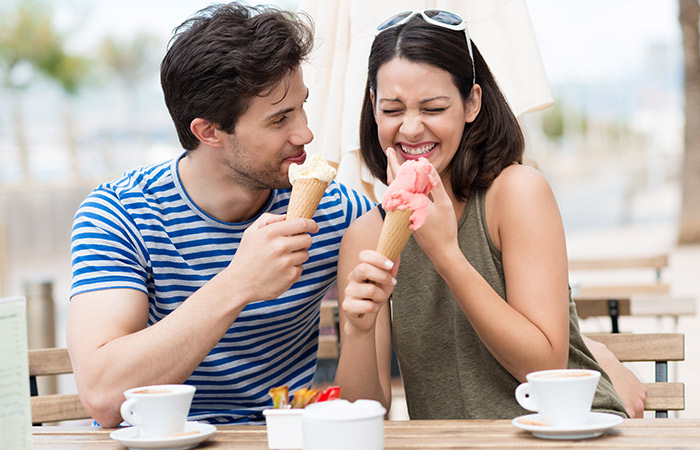 3. On Your Relationship Anniversary
The day she said 'I love you too' was special for both of you. Now you can make that special day even more magical by proposing to her on it. What's more, you will get extra brownie points for remembering your anniversary in this romantic proposal idea.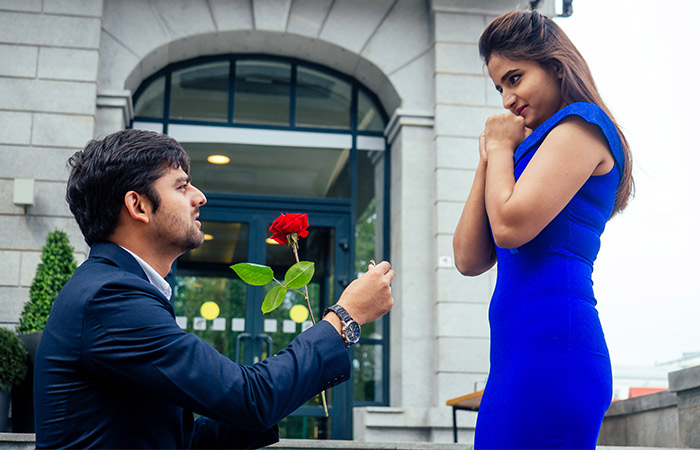 4. At a Concert
Proposing at a concert has two advantages. One, she is in the groove with her favorite music, and two, you have combined what she loves with your proposal. The way of how to propose to a girl makes it a sure shot "yes" from her in this romantic proposal idea.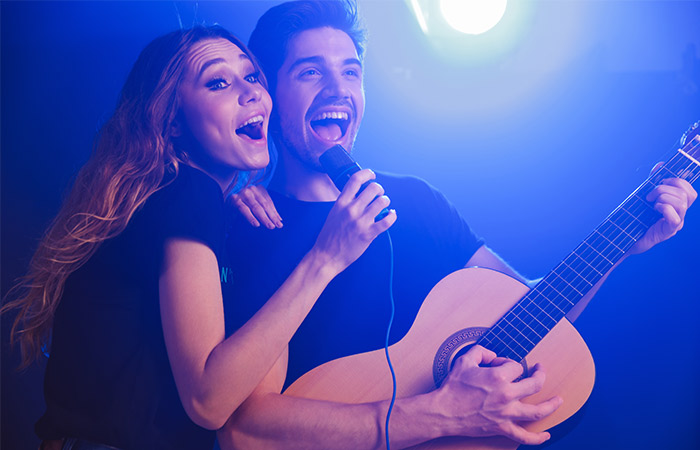 5. The T-shirt
An extremely original way of how to propose to a girl would be to get a t-shirt that says "marry me' Wear it under a shirt or a jacket and reveal it as you go down on your knees and pop the question in this romantic proposal idea.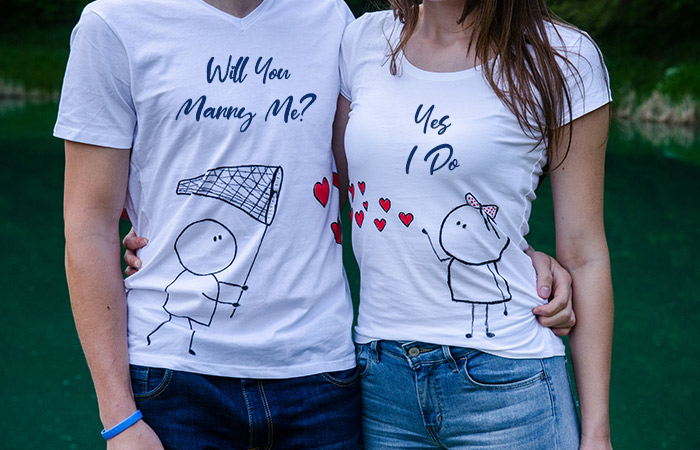 6. Picnic
Another classic, time tested way to propose to your loved one would be to ask her out for a picnic in the park. You could hide the ring in one of her favorite treats like ice cream or a PB&J sandwich.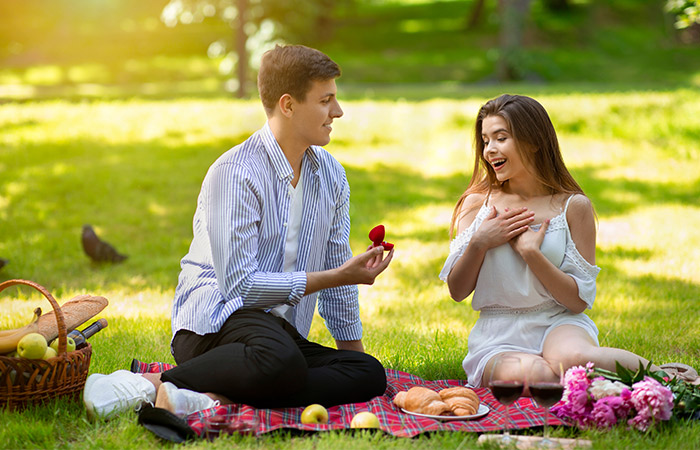 7. Radio proposal
Girls picture their loved one as a knight in shining armor, strong and brave. We doubt if there is a braver proposal than one done on the radio in the presence of thousands of listeners. You could even have the RJ play your favorite song in the background in this romantic proposal idea.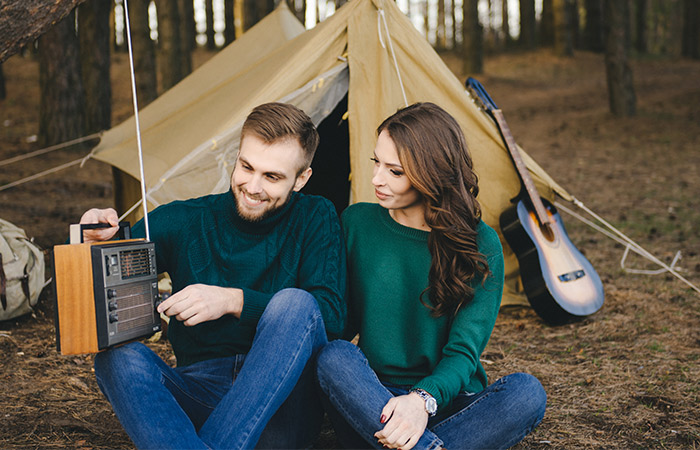 8. On a billboard
If she like extravagant, over the top gestures, then this idea is perfect for your proposal. Rent a billboard asking her to marry you. Carry the ring in your pocket, and when she sees the billboard, bring it out and go down on one knee.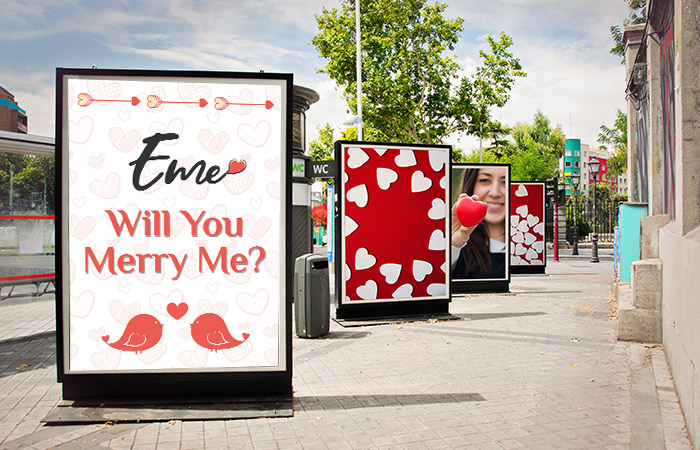 9. The Treasure Hunt
Another amazing and adventurous way to propose to your loved one is with a treasure hunt. Leave multiple notes that lead her around the house looking for the next one and keep the ring along with the last note.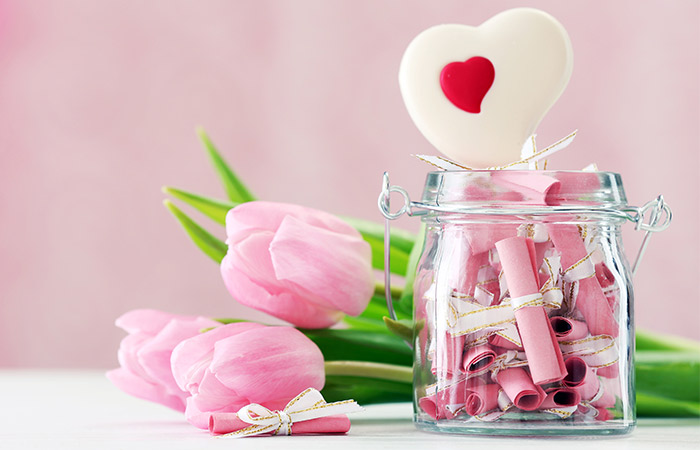 10. A box in a box in a box
Similar to a treasure hunt, this way of proposing to your loved one also amps up here anticipation. Start with an over-sized box filling it with consecutively smaller one all packed one inside the other. You can hide the ring in the last box along with a note that says, "marry me."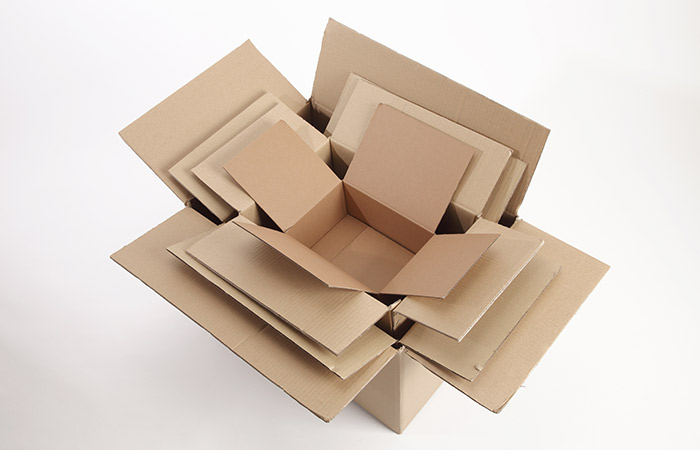 11. Morning Surprise
If your loved one is blessed with deep sleep, then this idea of proposing to a girl will surely work wonders for you. During the night, put the ring on her finger, and in the morning, wake her up with a romantic breakfast. The breakfast in bed is a romantic gesture in itself, and the ring she finds on her finger will be the cherry on the cake.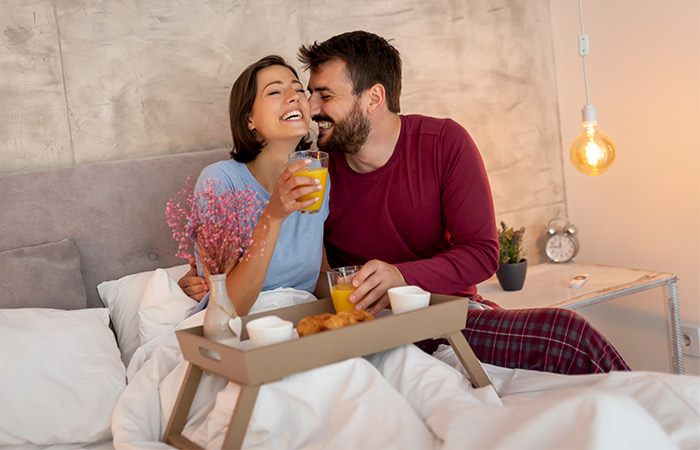 Read More : Surprise Your Better Half With A Love Photo Album
12. Like in the Movies
A well-used stratagem since the time of Romeo and Juliet, singing outside her balcony is a superbly romantic way to bring her out and then go down on your knees and propose to her. You could practice a song, or maybe you could give it a go without any training. The worse your singing is, the greater the chance of her finding the whole situation cute.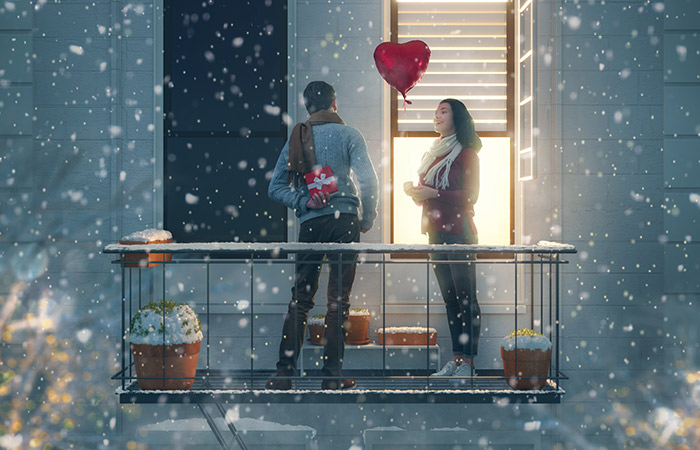 13. Basket Gift
If your loved one likes gifts, then this idea of how to propose to a girl is sure to catch your loved one's fancy. Fill and decorate a gift box with her favorite chocolates, miniature teddy bears, CDs of songs she likes, and at the very bottom, hide the ring. When she finds it be ready to go down on your knees and pop the question.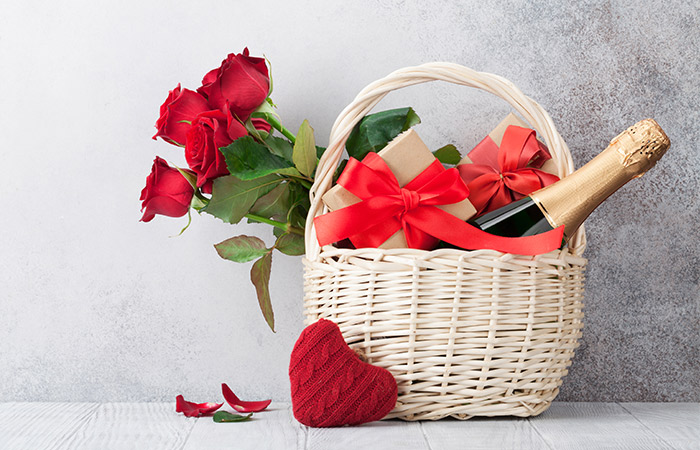 14. Enlist the help of your furry friend
Let your beloved furry friend help you in proposing to your loved one. When she comes over to your place, put the ring on your pet's collar. When she notices it, it's the right time for you to propose.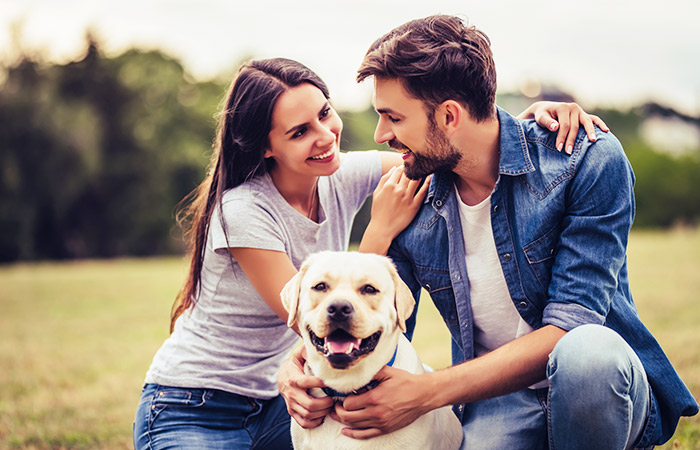 15. Express your feelings with a Romantic Photo Album
We have saved the best for the last. There is no better way to remind your loved one of all the magical moments you have spent together than a customized photo book with all of your pictures and special times in it.
Put in all your fun, goofy, romantic, and love-filled moments in your love proposal photo book, and on the very last page, have a note attached asking her the question.
Read More : Express Your Romance In Style. Do This – Literally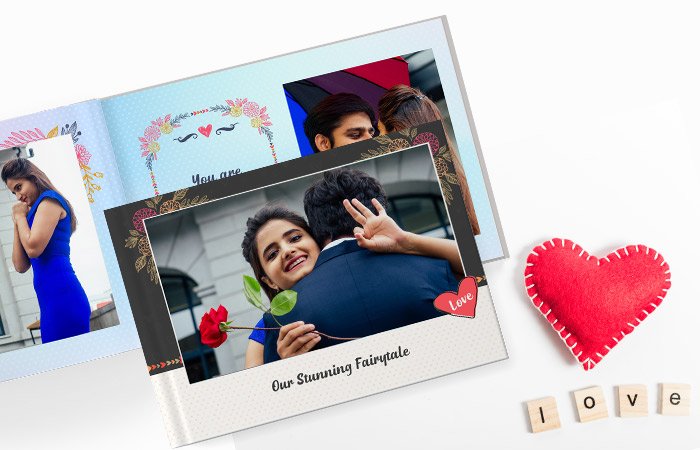 Conclusion
With these ideas to propose a girl, you are sure to get a 'yes.' How to propose can be the make or break of the future of your relationship and we suggest using one of the above-mentioned ideas to propose a girl. The question of "will you marry me?" is propably the most courageous thing a man does in his life. When you propose, everything needs to be just right. From your timings, to the setting, to the backdrop, right down to the actual proposal, you need to to make it a truly memorable moment.
The proposal is the moment when knees begin shaking, and hearts tremble. But don't worry, Picsy has you covered. Now you can ask the love of your life the question with romantic photo albums from Picsy. Specializing in stunning photo book printing, all you have to do is download the Picsy App, add your photos and then receive an exquisite proposal photobook right at your doorstep. Picsy wishes you happy proposing. To browse through all our romantic gifting options, download the Picsy app now!
Ready to hold your memories in hand?