15 most cutesy and romantic couple poses ideas to showcase your love
February 12, 2021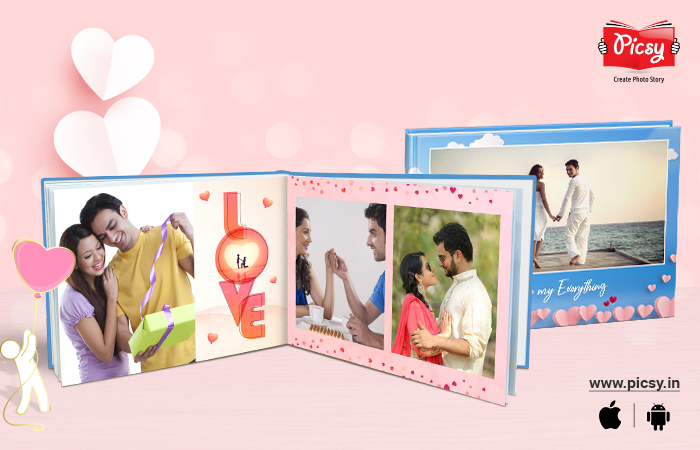 Are you planning your pre-wedding shoot but out of poses?
Do you want to paint your love journey through a photoshoot?
Got an excellent team of a photographer yet aspire to reach for the best romantic couple poses?
We know that posing is not everyone's cup of tea; therefore, we have got you covered with all of that..!
In this article, we have entailed the easiest and the most romantic poses for the pros and beginners. Get set for your big day with the best romantic couple poses on the curtains.
A creative idea for romantic couple photoshoot poses
1. Laugh it out
Laughing and sharing all the happiness is one of the most intimate moments. Captivate your happy moments into a photograph and cherish them for life.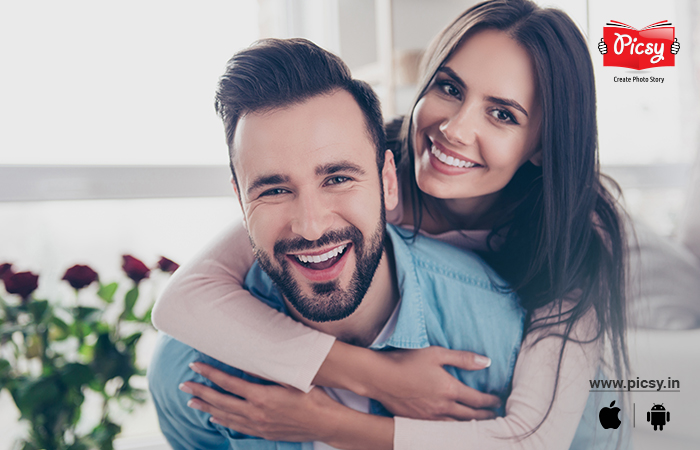 2. Gaze into each other's eyes
Gazing into each other's eyes with all the love and affection you hold shows the intensity of your passion. Turn your intense moments into a lifetime of memories.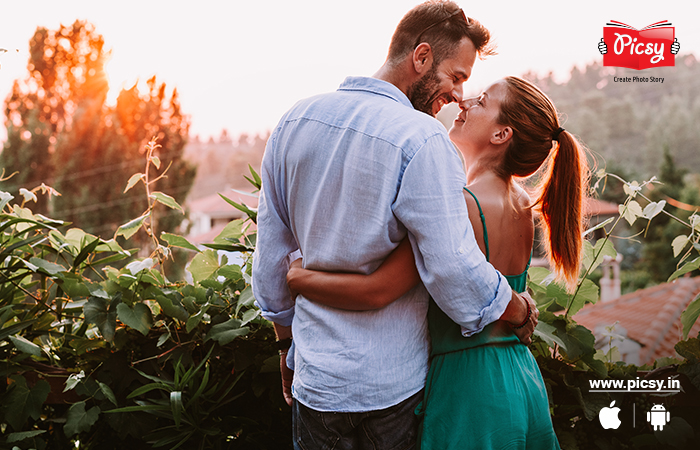 3. Long romantic walks
Nothing can beat a long romantic walk on a soothing path. Quality time with each other in the serenity of nature is what enhances the beauty of a relationship.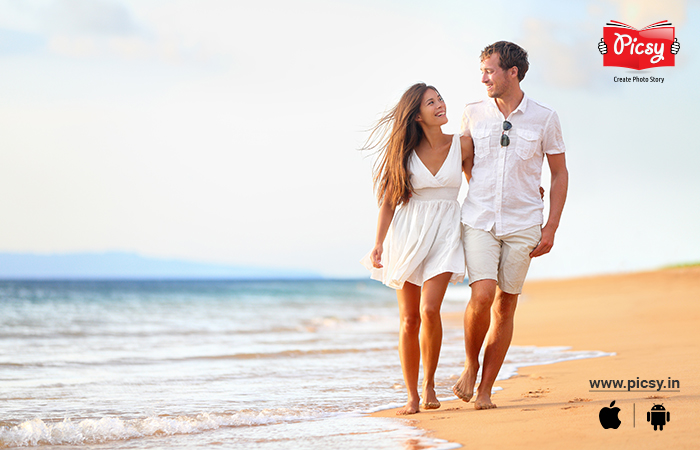 4. A royal one
A lunch date or a date night is the most romantic pose for a photoshoot. Intentionally or unintentionally, sharing a meal at your favorite place always feels special. Capturing all of that while having the best time of your life is fantastic.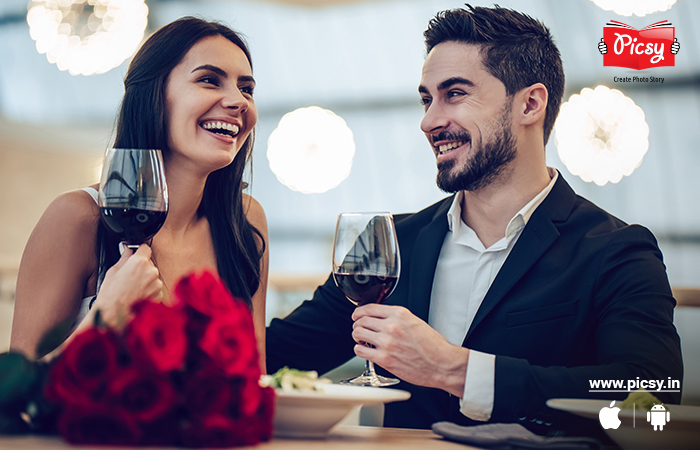 5. Kiss on the forehead
Another romantic couple photo poses is a kiss on a forehead. It notifies the real feelings of your partner towards you. It indicates that they genuinely care for you. Capture the endless love and treasure it for life.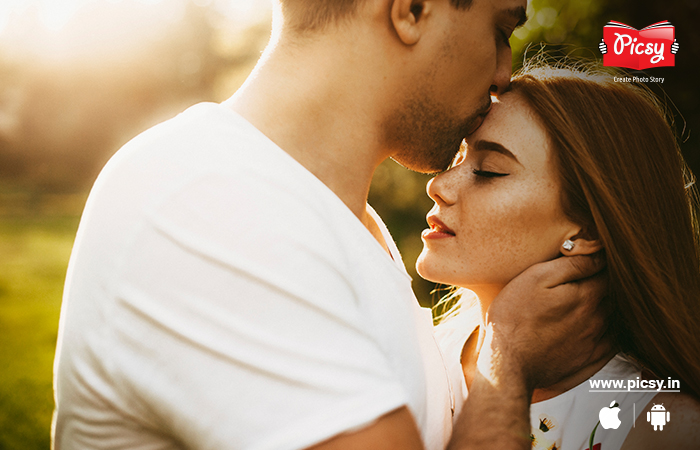 6. A scenic one
If both of you are nature lovers, this is the ideal way to captivate your love and interests. Go to your favorite city and drown in the beauty of it like it's forever. Ask your photographer to shoot so that the most extensive part of a click exposes your favorite place, including you both in it.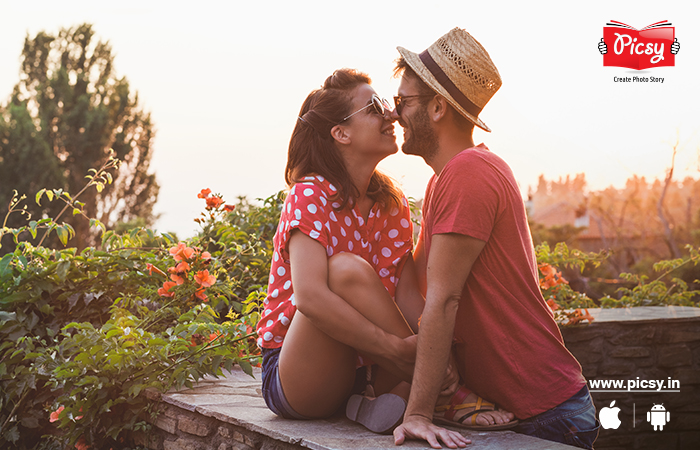 7. Showing what's best
Show off the best attributes of you two. Show off what all you find fascinating about each other, like a smile. You can also show off your engagement rings and be a proud companion instead.
Read More : Stunning Engagement Photo Ideas to flaunt your love
8. Black and white classics
No matter whatever be the pose; a black and white touch can make it look timeless classic.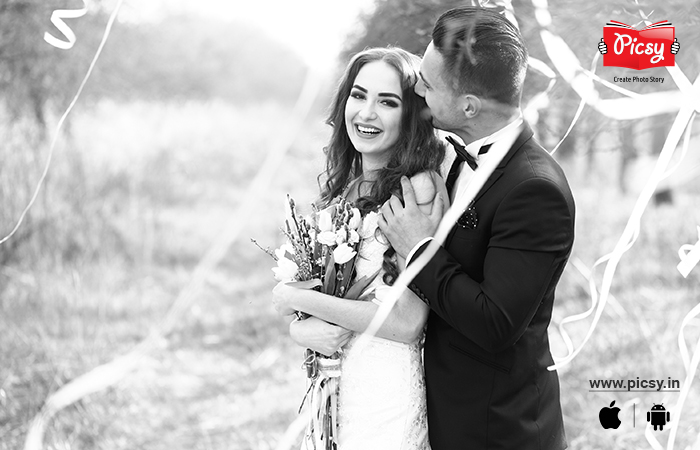 9. Hug each other and forget the rest
Hug and make each other forget the world at that moment. Feel the warmth of a hug whenever you set an eye on your photograph.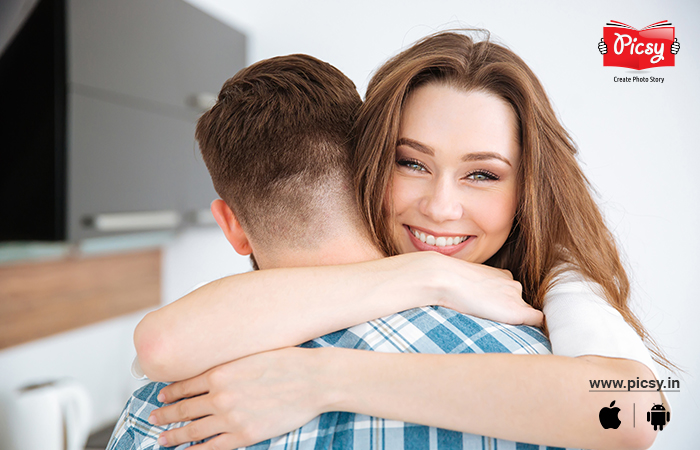 10. Shadow photography
Spending timeless moments amid a beautiful sunset is the most Romantic couple poses you'll ever have. The vibrant sunrays and shadow of love would make the best out of your shoot.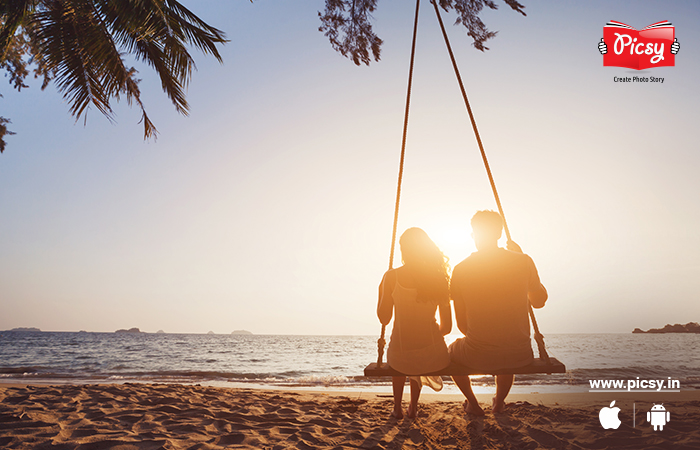 11. Holding hands
Hold hands and promise each other forever. It is the most common pose for a couple photoshoots, especially when you aren't a good poser.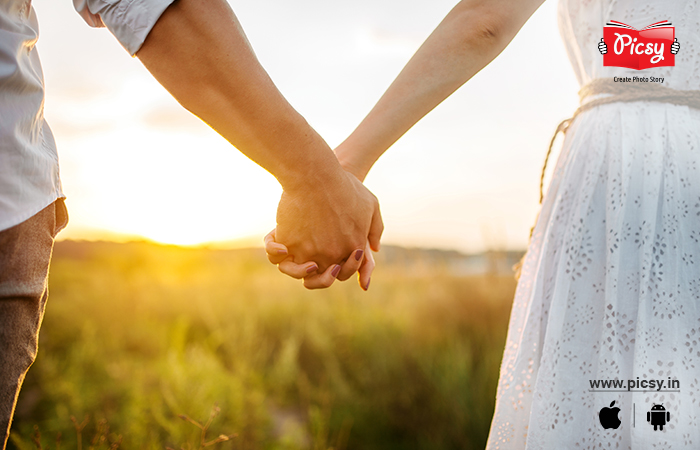 12. Raising a toast to forever
Capturing forever while celebrating it with your other half is the most wholesome moment.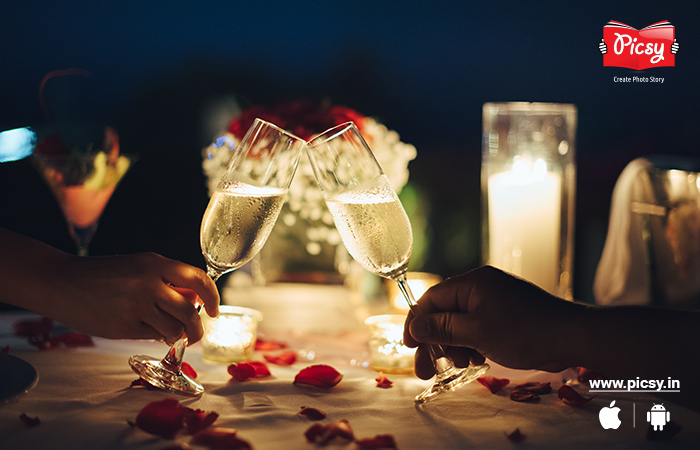 13. Lying next to each other
Take a cute picture lying next to each other and having the fun times of your life. Be it in the park, on the bed, or in the ocean, and this angle would turn out to be the most charming one.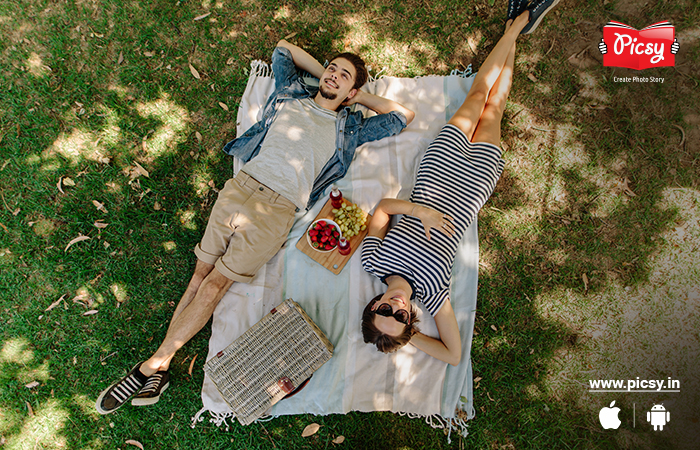 14. Leaning on each other like best friends
Lean on each other's shoulders as you have always done. Ensure to be still there for each other. Get ready to get clicked and content at the same time.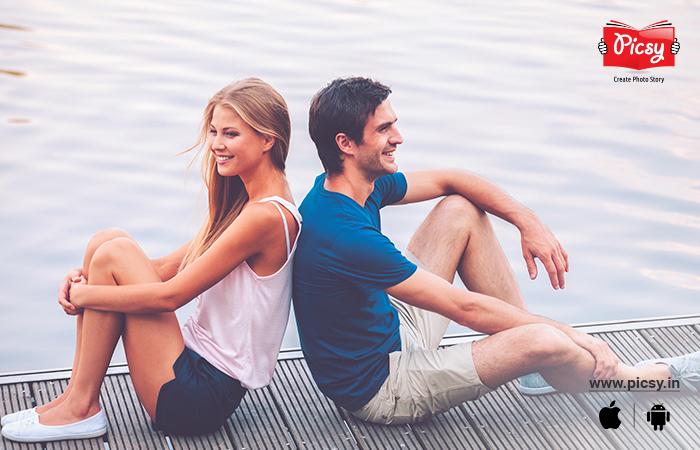 15. Dance it out
Take a shot while having the best dance of your lives. Just have a lively performance and let your shutterbug seize the magic.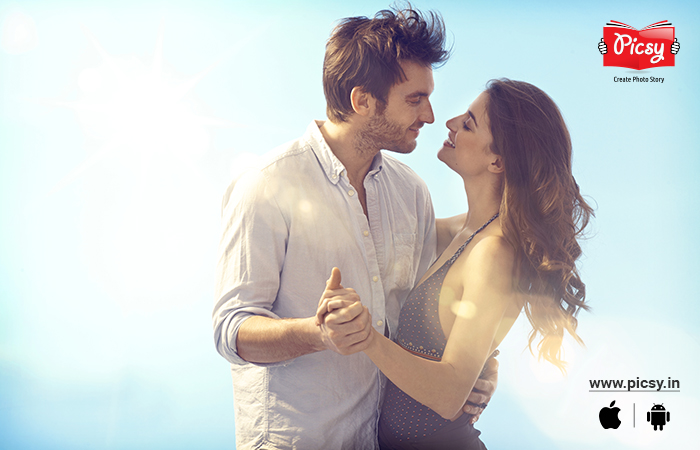 Read More : 8 Artistic Photo collage ideas for you and your loved ones
Apart from your photo shoot, it takes a lot to recollect those memories and turn them into a beautiful keepsake forever. Your phone or camera might ditch you at times, but the beautiful Romantic Photo Albums from Picsy will make you remember your love journey for life.
Moments don't last; but memories do. And for that you have to treasure the moments with love. Download the picsy app now, customize your own Couple Love Photo Calendars, and get it delivered at your doorstep without any hassle.
Ready to hold your memories in hand?