20 Best Friends Photo Ideas to try
July 1, 2020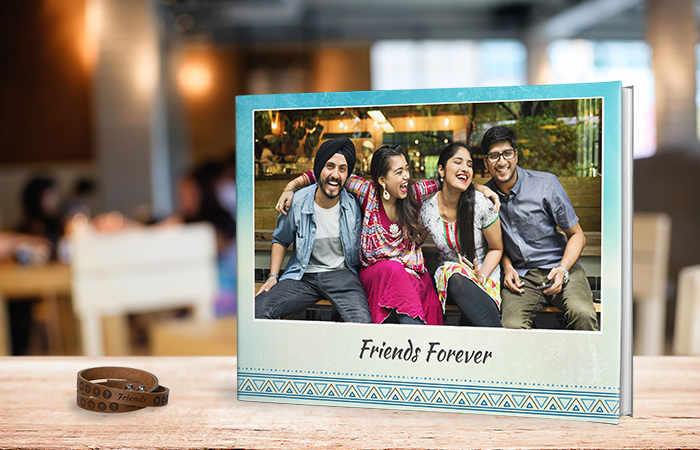 You and your gang have been best buddies for years now. You have been through the ups and downs life throws at you but together you have emerged with your bond becoming stronger than ever. You have shared many special moments with your best friends and even have pictures to prove it. But although the pictures you have are wonderful, you want some truly cool best friend photo ideas- pictures you can not only proudly display but also travel back in time to relive your magical moments.
Whether you are just lazing about or on a trip abroad together, Picsy presents 20 Best Friend Photo Ideas that are adventurous, unique and able to tell your tale of friendship to the world.
1. Capture The Smiles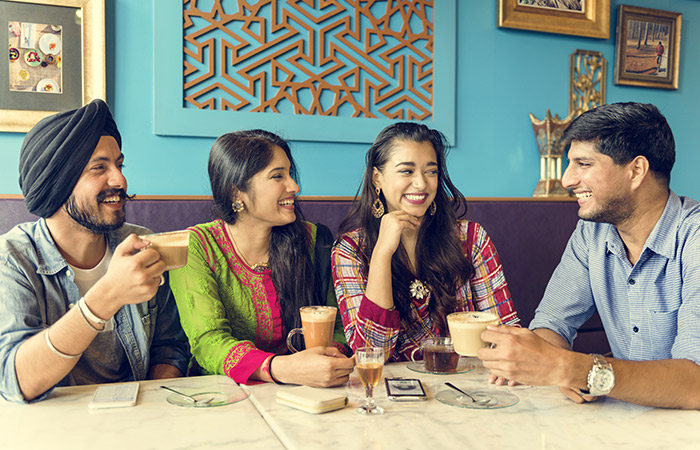 If a single smile can light up your day imagine what your day would be like with you and your best friends all smiling together. Capture the smiles and laughter you share with your best friends in this photo idea.
2. The Secret Handshake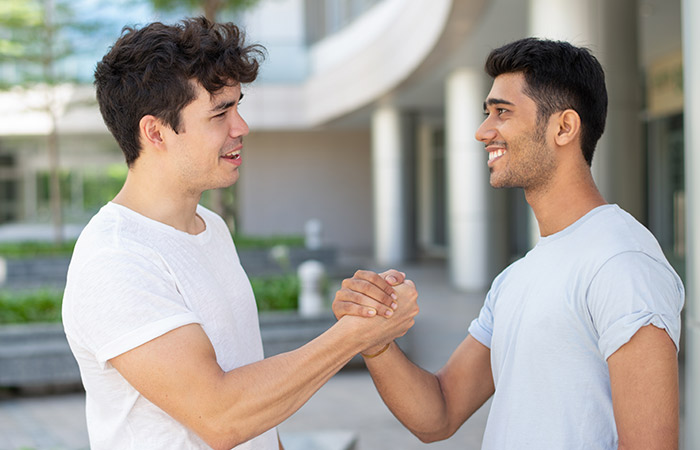 All the members of your pack know the secret handshake the gang has. Capture this super awesome ritual in a photo story.
3. Buddy Adventure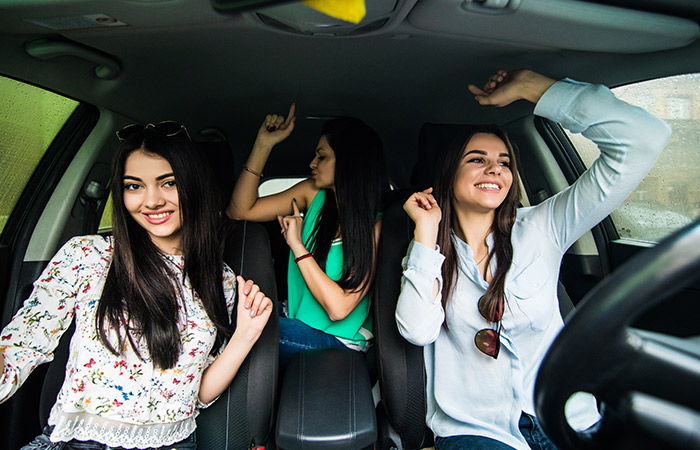 So you and your best friends are off for the weekend. Click pictures as you explore the great outdoors along with your buddies in this best friend photo idea.
4. Pizza Party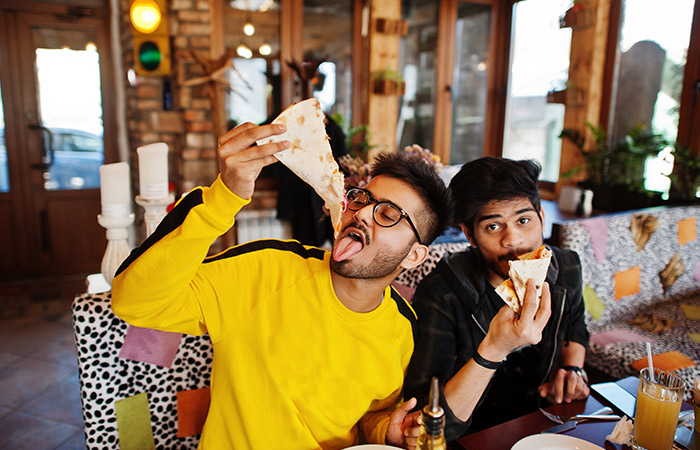 Eating Pizza feels great. Eating pizza with friends feels even greater. Capture all your midnight pizza parties with your pals.
5. Get Matching Temporary Tattoos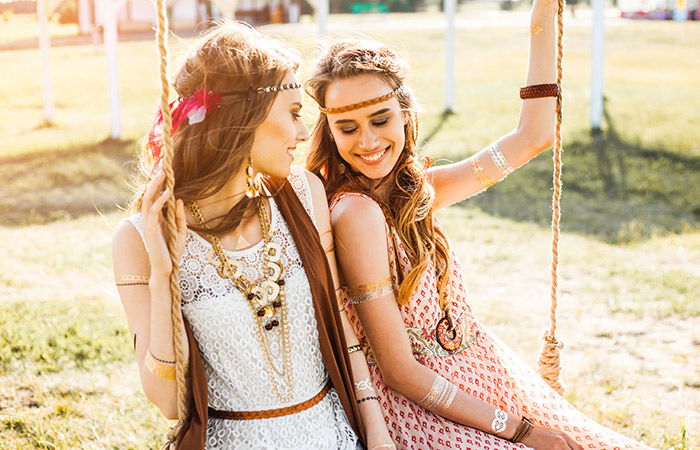 You and your friends do everything together. You laugh, you chill, you travel and enjoy life and its experiences together. Get temporary matching tats for the whole gang as a symbol of your unity.
6. Piggy Back Rides
Your friends have carried you through rough times. It's time to return the favour. Grab up one of your buddies and take her or him for a piggy back ride. Don't forget to take amazing candid pictures of this photo idea.
7. Beach Gang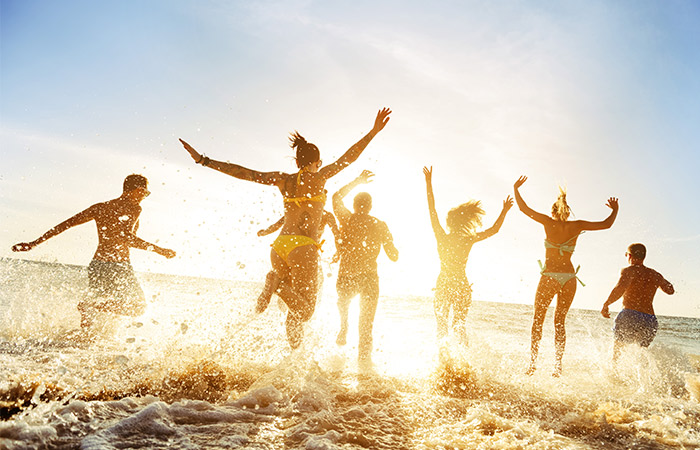 Catch some of the beach fun with your best friends. It could be selfies or mid jump pictures with the ocean as a backdrop. Soak up the sun in this best friends photo idea.
8. Twinning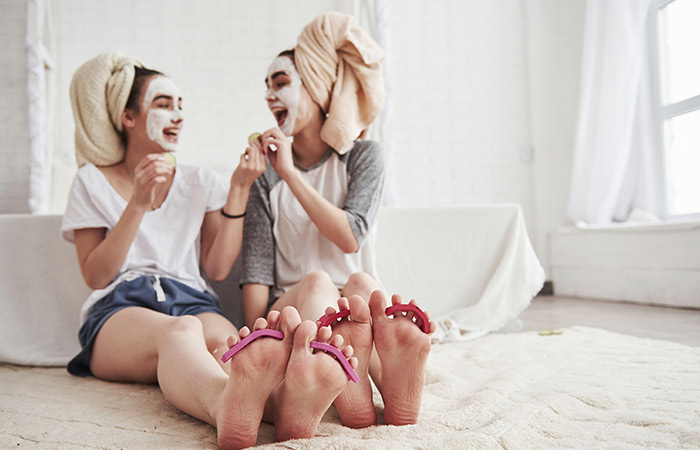 You and your best friends are very alike. Show that off to the world in this friends photos hoot. You can wear the same outfit and style your hair in the same way to create some twinning magic.
9. Confetti Charisma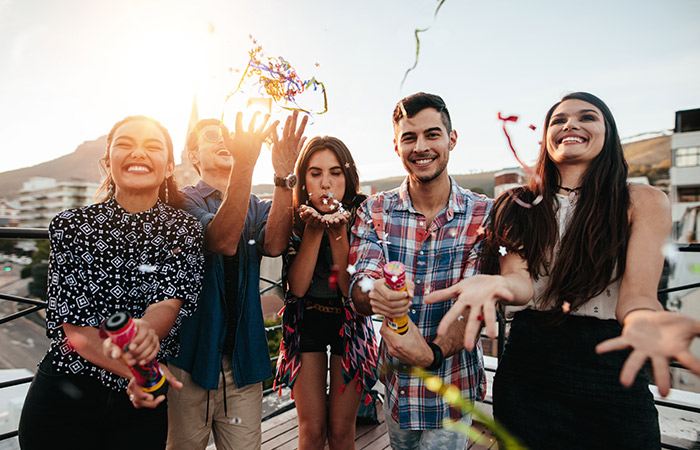 Nothing says celebration better than a truck load of confetti. Throw tons of confetti in the air and take a pic just at right moments so that you can capture all the glitter in this friends photo shoot idea.
10. Peace In Our Time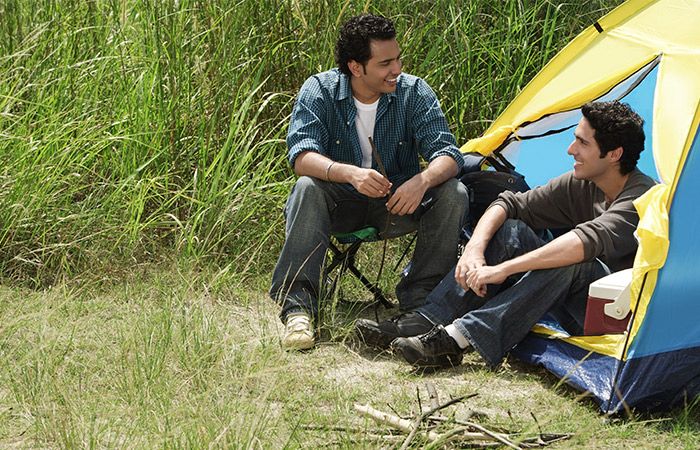 Call it victory, call it peace. The peace sign has long been a mainstay of your gang. Try flashing the peace sign with all your friends doing the same in this group photo pose.
Friends Photo Book are your ticket to nostalgia. Let's create one with Picsy.
11. Bubble Brilliance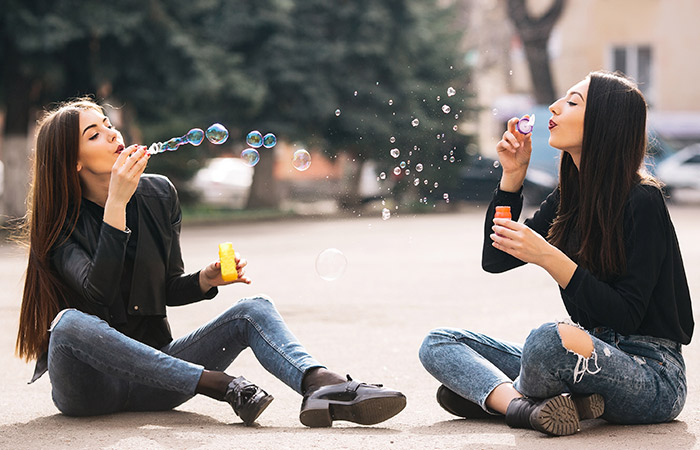 Bubbles make a brilliant prop for a friends photo shoot. They create brilliant effects and look absolutely amazing on camera.
12. Bike Rides To Freedom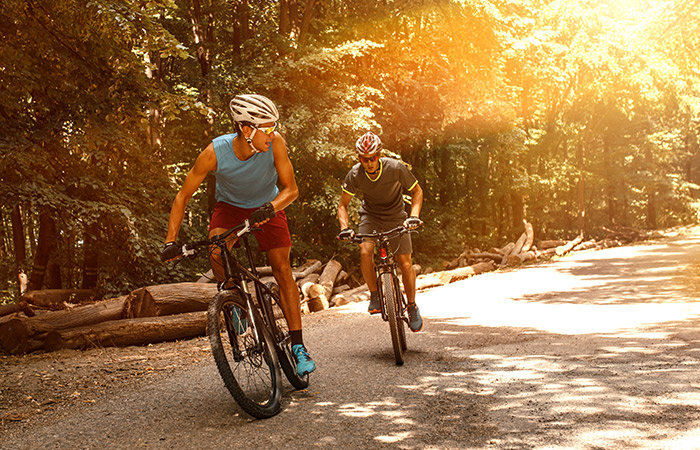 Bike rides are super fun. Arrange a bike ride with your entire group and cruise down a hill. Make sure one of you is clicking pictures of this thrilling group photo pose.
13. Ducky Faces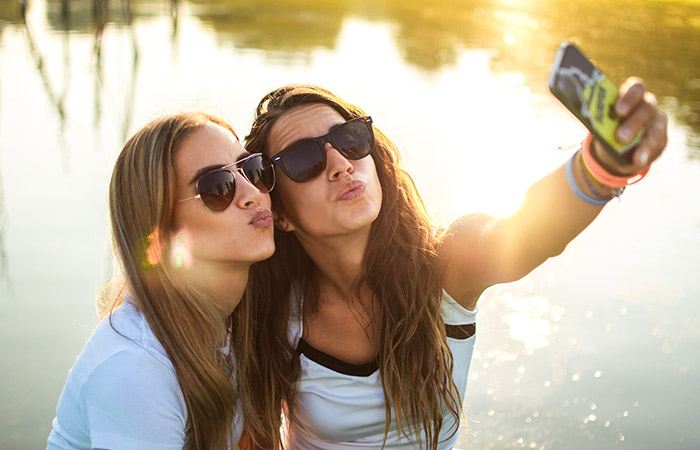 Put on your best pout for the camera. Ducky faces are fun, easy and very stylish. They also happen to be quite funny.
14. Highway Hopes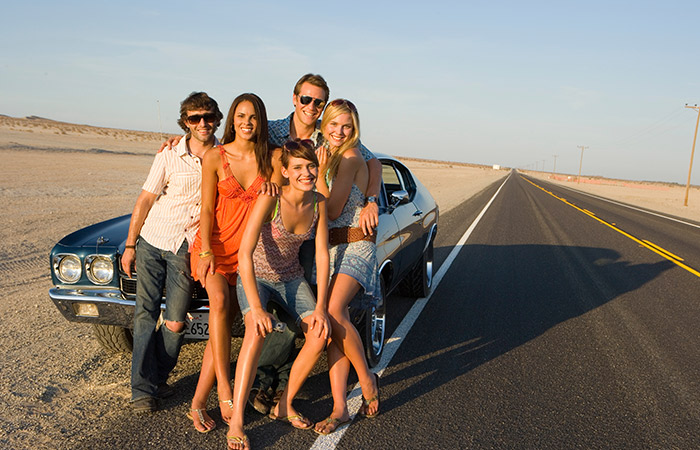 Pictures on deserted roads are a mainstay of all group photo shoots. You and your gang will look grungy and edgy in this group photopose. Just make sure there are no vehicles around when you do so.
15. Head Rush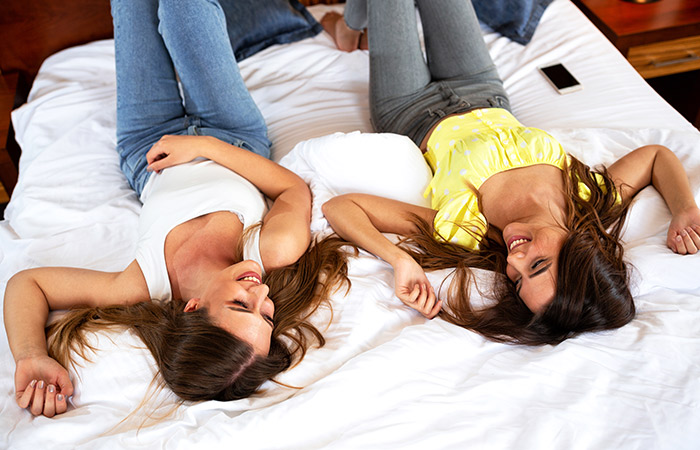 It feels nice to let your hair down right? It also makes a brilliant group photo pose. Lie down with your hair loose while hand reach out for a bit of sky.
16. The Huddle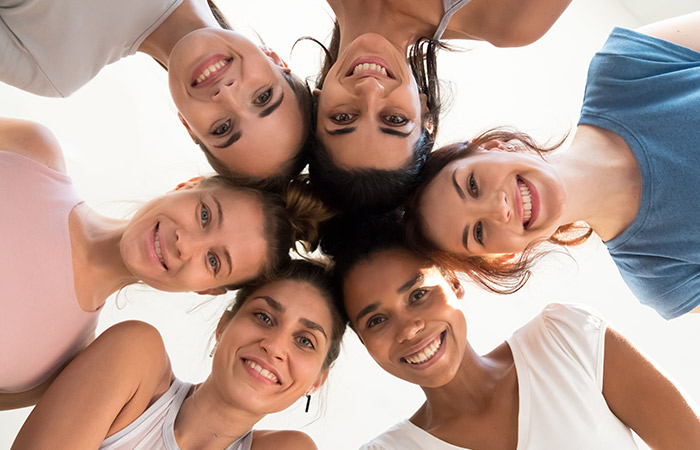 Have your photographer sit I the middle while you and your gang huddle over him for this strikingly brilliant group photo idea.
17. Memory Lane
Take a picture with a picture. Recreate iconic photos from the past in which you and your buddies are in the same pose as before.
18. Sunset Silhouettes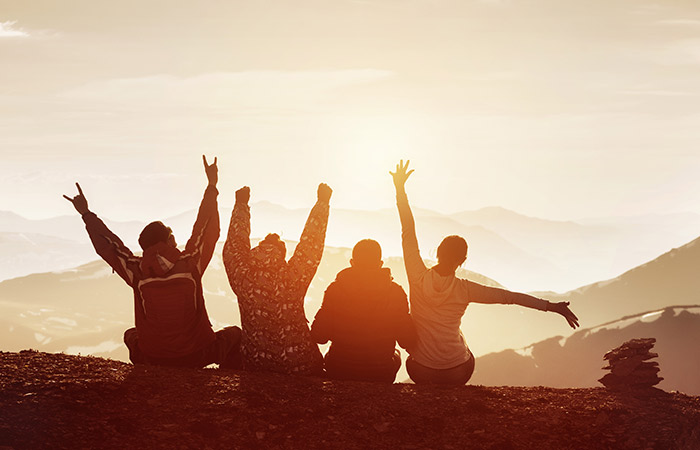 Sunsets are beautiful and so are silhouettes created by them. Stand hand in hand with your gang to create this sensational friends photo shoot idea.
19. Railroad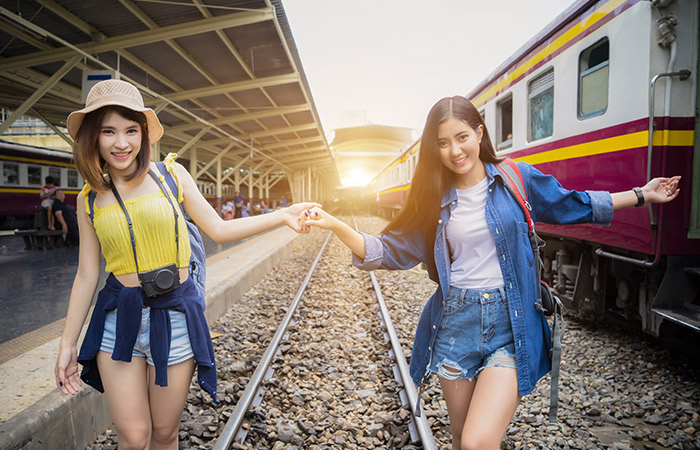 An extremely popular space to take picture rail road tracks speak volumes of all the times behind you and your friends and the wonderful journey ahead.
20. Fairy Lights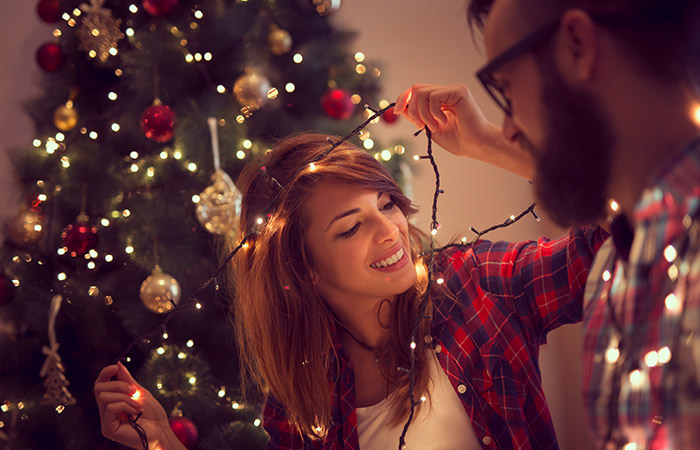 Fairy lights are a fantastic décor item and also an equally fantastic prop. Dim your room lights, put on some fairy lights and click away in this friend photo shoot idea.
You May Also Like This : Show your Best FRIENDS how much you love them
We trust that the above photo ideas will help you to capture the magic of your friendship with your buddies. But sometimes a digital photo is just not enough. With Picsy you do not have to worry about your photos languishing on your phone. You can now bring them from the digital world into the physical one with Picsy. Download the Picsy app now to create amazing friends photo books for you and your best friends to cherish for years to come.
Ready to hold your memories in hand?