Latest Indian Baby Names for 2023
Last Updated : January 17, 2023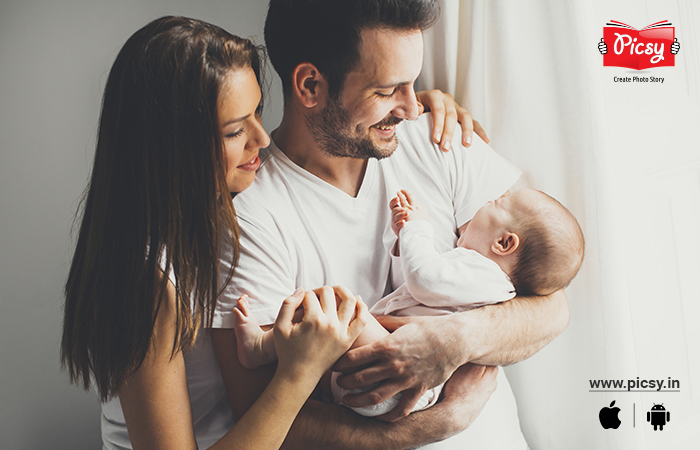 Those cute faces and adorable smiles bring a bundle of joy and just take away our gloominess. And the news of the arrival of babies induces happiness in our lives. So, they should be given distinctive names that make them feel proud whenever they hear someone addressing them. But do you get confused in deciding which name is appropriate for them that could complement their personality as well? Or which will be the best Indian baby names? Please, don't fret. Prepare your favorite coffee and relax because we are here to help you throughout. We have chalked out this really interesting list of names that will help you to choose the perfect one for your newborn.
Best Indian Baby Names 2023
We have this really amazing list of Indian baby names that you could use in 2023.
Which is the Best Name for the Hindu Boy?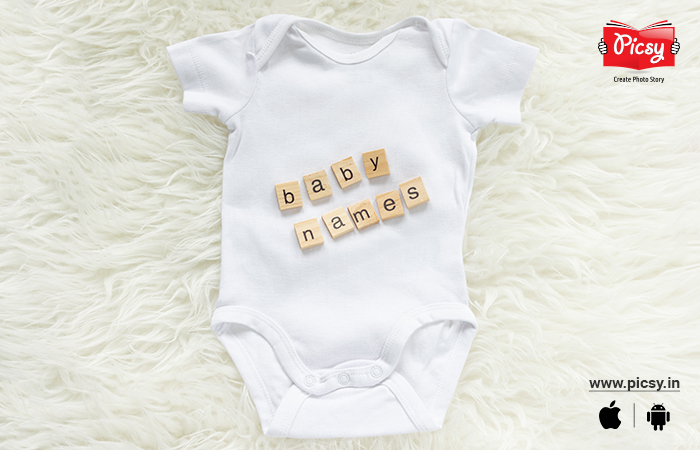 Let us take a quick look at the trendy names for your baby boy to select from along with their meanings.
Do you want your baby's name engraved on the wall? What's better than Framed Vinyl Prints?
Trending Indian Baby Boy Names 2023
| | |
| --- | --- |
| Names | Meanings |
| Aakarsh | Attract |
| Aarav | Loud, thunderous sound |
| Aarnik | One of its kind |
| Advaya | Unique |
| Achintya | Unthinkable |
| Advik | Having no equivalent |
| Advit | Unique |
| Agney | Born from fire |
| Amartya | Immortal |
| Aniruddha | Boundless |
| Aqshat | Indestructible |
| Arit | Praised forever |
| Ashwin | Light/ mighty horse |
| Avanish | Lord of the Earth |
| Ayaan | Gift of God |
| Chaitanya | Vitality or energy |
| Chitral | Variety of colors |
| Darshit | To respect |
| Deexant | Gift of the Almighty |
| Dhavit | Purified, pure |
| Divit | Immortal |
| Erish | To cherish |
| Harshil | Joyful |
| Hetal | Amiable |
| Iravaj | Born of water |
| Ishin | Commanding, powerful |
| Ishir | Fire/ powerful/ refreshing |
| Ivaan | Gracious gift |
| Jivin | To give life |
| Mitansh | Friendly |
| Nirvaan | The ultimate bliss |
| Pratyay | An auxiliary |
| Pratyush | Rising Sun |
| Pravir | Brave |
| Priyesh | Loved by God |
| Reyansh | A part of swift stream |
| Samarthya | Capable, efficient |
| Sameer | Gust of wind or gentle breeze |
| Sarin | The helpful one |
| Sarthak | Meaningful |
| Sarvin | Victory |
| Shloke | Hymn |
| Tavish | Strong and energetic |
| Tejas | Sharpness |
| Tiyash | Quest or thirst |
| Urvish | Lord of the earth |
| Vehant | Wisdom and intelligence |
| Vihaan | Morning/ dawn |
Which is the Best Name for the Hindu Girl?
Let us look at the trendy names for your baby girl to select from along with their meanings.
Top Indian Baby Girl Names 2023
| | |
| --- | --- |
| Names | Meanings |
| Aahna | First Rays of Sun/beautiful/to exist |
| Aaradhya | Worship |
| Adamya | Indomitable |
| Adreeta | Loved and adored |
| Adrija | Mountain born |
| Adya | The first/goddess of Power |
| Agrima | The first |
| Aisha | Prosperous |
| Aiyana | Everblooming flower/eternal blossom |
| Alisha | Noble natured |
| Ameya | Pure/ innocent |
| Ananya | Unique/having no equivalent |
| Antata | Endless/eternal/limitless |
| Anusha | Beautiful morning |
| Anvita | One who bridges the gap |
| Arpita | Dedication to the divine |
| Aseema | Limitless/protector |
| Avni | Mother Earth |
| Bhavika | Righteous, honest, cheerful |
| Bhavya | Grand |
| Chetna | Consciousness/wisdom |
| Disha | Direction |
| Diya | Small oil lamp that spreads brightness |
| Esha | Desire |
| Kavya | Poetry |
| Lavanya | Grace or beauty |
| Navya | New and forever young |
| Nitya | Always/eternal |
| Ojasvi | Brave |
| Oshin | Patience and endurance |
| Pranjali | Honest and sincere |
| Priyal | Beloved |
| Priyasha | Beautiful hope |
| Reyhana | Sweet-smelling flower of paradise |
| Ridhima | Full of love |
| Sahana | Powerful/ enduring |
| Shalika | Flute |
| Suramya | Extremely beautiful |
| Swadha | Self-power |
| Tanishqa | Goddess of gold |
| Tanvi | Blissful, delicate and beautiful |
| Tanya | Fairy queen |
| Tisha | Joy |
| Udyati | Elevated |
| Vanya | Gracious gift of God |
| Vatsala | Affectionate |
| Viransha | Strong |
| Yashica | Famous/glorious |
| Yuthika | Multitude, flower |
| Zinnia | Bright flowers |
Now you can preserve your little one's every small step with style! Watch this video for inspiration!
Baby Names from Popular Religions
In India, people tend to stick to some popular names according to their geographical preferences. Like in South India, the name 'Bala' is very famous, and in Bengal, you will find 5 'Subhankar' out of 50. So, here is a list of baby names from popular religions for both girls and boys that you can use to name your lovely new member.
Latest Punjabi Baby Girl Names
Baljeet
Gaganpreet
Manpreet
Bhupinder
Jaspreet
Best Punjabi Baby Boy Names
Romey
Kehar
Gurtej
Amanpreet
Harjap
Creative Gujarati Baby Girl Names
Abhilasha
Binal
Devanshi
Hamsa
Juhi
Amazing Gujarati Baby Boy Names
Ajay
Chetash
Udesh
Nayan
Suresh
Best Telugu Baby Girl Names
Aanya
Brindavani
Deepshika
Garvita
Kundini
Special Telugu Baby Boy Names
Vishnu
Likhith
Urnik
Srisurya
Sohith
Amazing Tamil Baby Girl Names
Hasini
Varsha
Mokshitha
Kirthi
Vishalini
Thoughtful Tamil Baby Boy Names
Sai
Yugan
Dasvanth
Tharun
Kanish
Trending Marathi Baby Girl Names
Apoorva
Chitra
Daksha
Gamini
Heena
Unique Marathi Baby Boy Names
Abhay
Abhilash
Omkar
Sahil
Swaraj
Sweet Bengali Baby Girl Names
Aaruni
Rupali
Bimla
Trishna
Tanushree
Lovely Bengali Baby Boy Names
Sujoy
Arup
Biman
Rajdeep
Kartik
Amazing Malayalam Baby Girl Names
Abhitha
Iksita
Tejini
Vamika
Sabari
Stylish Malayalam Baby Boy Names
Aalap
Devkumar
Gugan
Kevalin
Khosal
Common Muslim Baby Girl Names
Aaleyah
Fareeda
Habiba
Hafsah
Mahfuzah
Best Muslim Baby Boy Names
Aazir
Kabir
Zulfiker
Zayn
Ahmed
Top Christian Baby Girl Names
Abigail
Anna
Delilah
Eva
Joanna
Amazing Christian Baby Boy Nammes
Aaron
Caleb
Daniel
Ethan
Jacob
How to Choose a Name for Your Baby?
We understand that choosing the best Hindu baby names can be quite difficult. So, to ease out your task we have added a few tips and tricks to choose an appropriate name for your offspring.
Classic Names Don't Need to Be Boring
When we talk about using classic names, we nowhere imply that everyone should name their kids as conventional. It would surely sound not very interesting when you call them. So, opt for names from different cultures to not make them sound interesting.
Seek Inspiration from the Family Tree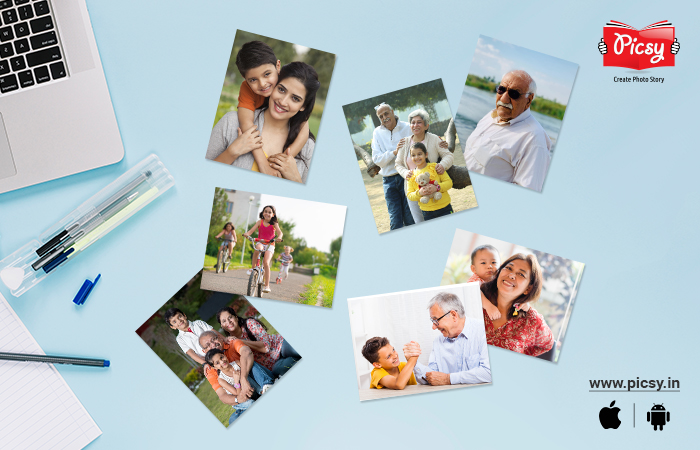 Another interesting place that inspires you is your family tree. Definitely, your parent will have a great collection of family pictures. There is nothing special about choosing the name that not only your kid will love but also holds a great association. If you feel a bit stressed with how to deal with this, then dig into the collection of photo canvas prints that your mother or grandmother holds in their treasure box and choose the best name amongst them.

Look for the Meanings
It is essential to look for the meaning when you select the names that hold meaning with them. Any name that doesn't hold meaning will not sound good either to your kid or to you. So, select a name for your kid that holds meaning.
Think About the Nicknames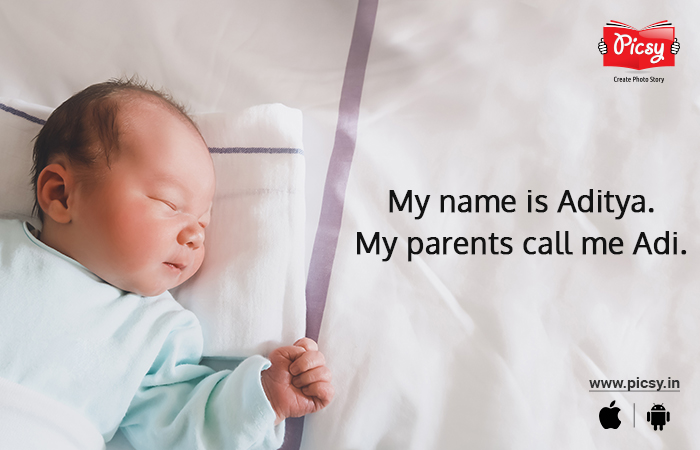 Let us accept the fact that we address our kids with cute nicknames. So, their actual name should be such that their nickname can easily be subjected out from the actual name. For instance, if you are using the name for your baby boy, 'Ayaan,' the nickname could be 'Aayu' or for your baby girl, 'Anusha,' the nickname could be 'Anu.' You should always keep such a name through which a nickname can be drawn.
.
Read More : New Born Baby Photoshoot Ideas
Give a Touch of Uniqueness
We know that unique names look extremely lovely. However, be a little careful while choosing the unique name, as they might get complicated to speak. And if it gets difficult to pronounce them, your child will have to repeat them continuously so that they won't like owning a difficult name. So, when you select the name for your offspring, please ensure that it is easy to pronounce.
Look for Multiple Spellings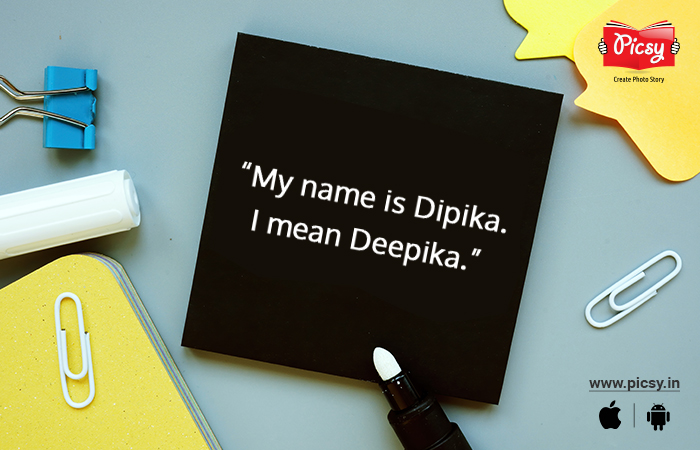 These days the common issue that a kid faces are the same name with a different spelling. It will make the difference whether your kid is comfortable with that spelling or not. There are quite some variances in the spellings like Mansi, Manasi, etc. So, please opt for the one you think will be easy for your kid to pronounce and spell.
Keep it Short and Simple
We do not like to complicate our names. And the new generation definitely would not fall for anything that is complicated or tiresome. So, please make sure to keep your off-spring's name cute and simple. One of the reasons is that they would not like to spell a complicated one.
Think Ahead of Time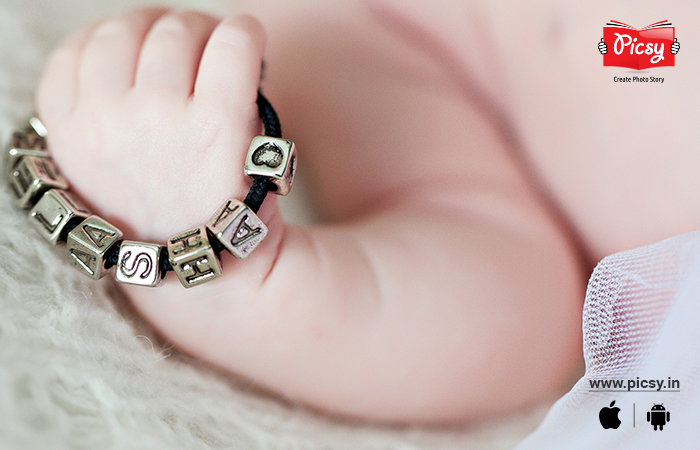 When you select a name for your kid, it is important to consider if that will sound good when they turn adults. A name that sounds good as a kid might not sound classy when your kid grows up. Choose a name that sounds good as a kid as well as after your kid grows up.
Read More : How to Document Baby's First Year?
Be Convinced of the Name as Parents
As parents, choose the name that not only your kid but you also like. So, for this, have a discussion with each other and reach a common conclusion, a name that you both would like your kid to have.
Closing Words on Indian Baby Names
Giving an appropriate name to your baby is a great milestone to achieve. But you would've surely enjoyed your coffee while going through this ultimate guide to choosing the best and trendy name for your baby. So, if you are confused about what name you should give to your newborn, select one trendy name from this list.
Apart from giving a lovely name to your younger self, gift them a collection of their small moments packed in a baby photo album. All you have to do is gather all the lovely pictures of your baby and compile them in a cute baby photo album. And when you have already decided to create one beautiful collection of memories, let Picsy take care of your concern.
Download the Picsy app, and we will deliver the booklet consisting of all the special moments with your baby to your doorstep.