Announcing a Baby Birth: Unique Baby Birth Announcement Ideas
August 12, 2021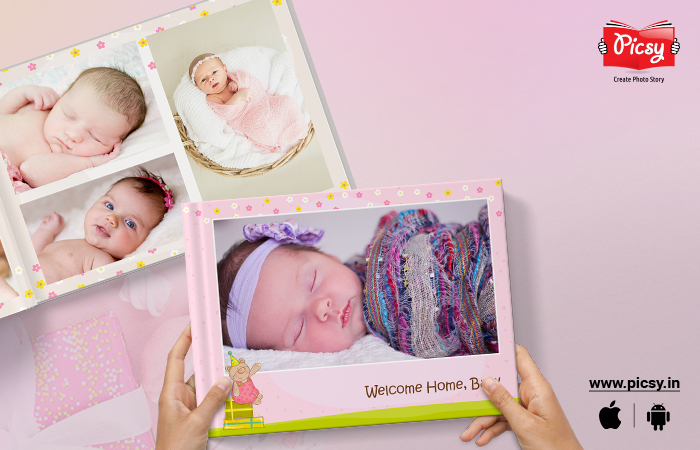 We understand you are excited to welcome the newborn soul as monumental news. The birth of a child is celebrated in every culture across the globe. Nothing can be happier than welcoming a new member of the family that fills your heart with joy and a rewarding experience. But how would you share your excitement, the unexplained happiness that is giving you butterflies?
We are often get caught up with our feelings and miss the words we want to express. Hence, we bring to you wonderful and unique baby birth announcement tips to introduce your little with style.
Creative Baby Birth Announcement Ideas
We have picked up a few dramatic baby boy birth announcement ideas to give your little bundle of joy a classic introduction. Customize the ideas in your way and welcome your baby with all the happiness in the world.
Best Baby Boy Announcement Ideas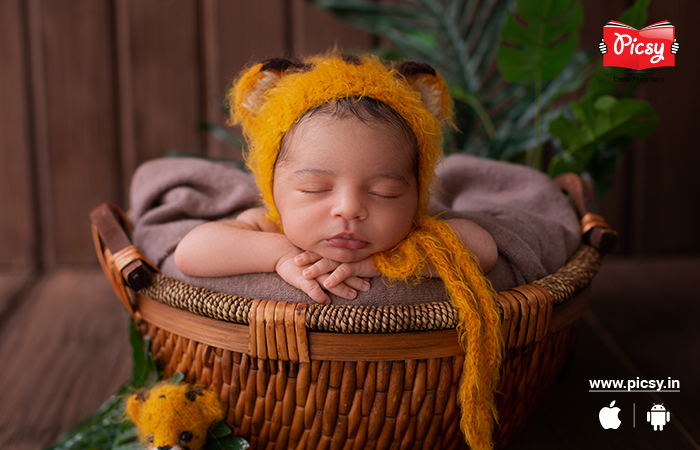 Bringing a newborn into the family is one of the most provocative footsteps in life. Welcome your little prince with these decorative homecoming ideas.
Hanging Homecoming Cards
Decorate the house by hanging multiple greetings written on it. Fill the room with good wishes and bless the little soul with immeasurable love. To make the house look more decorative, consider tying a few balloons and ribbons. The new member should feel at home after all.
Baby Blue Bash
Not everything that is blue is gloomy. Decorate the room with blue decorative and welcome the baby boy in the lap of your house. To elevate the blueish tint, you can also add blue cupcakes, lollipops, and tiny blue socks.
Gala Feast
A celebration should be about good food and music, and what could be a better option than welcoming a little one with a houseful of joy, right?
Arrange cakes, sweets, turkeys, and pies!
Let the guests know the little evil has arrived.
Best Baby Girl Announcement Ideas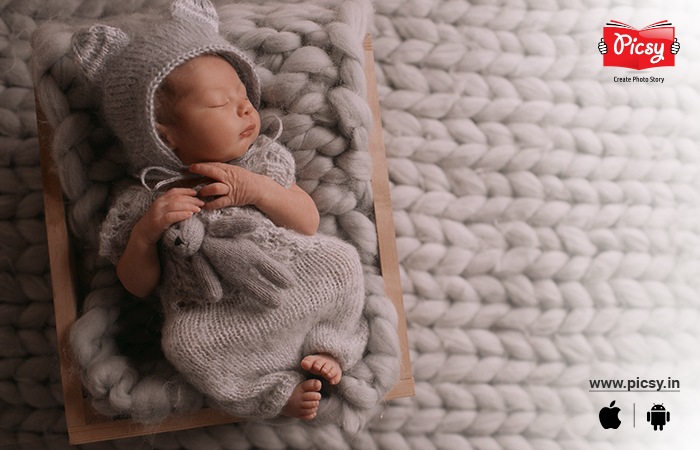 A little baby girl is a gift from God, who finds a family to be pampered. Here are some amazing baby girl birth announcement ideas.
Homecoming party
Decorate the place with your baby's pictures and let all the guests have a look at her mighty face. Not only that, you can also film the occasion since all the guests will be around. You can later show the film to your little angel when she grows up.
Go low-key
Let's be rational, the mom would be already tired enough to attend a party, so it would be better if you can keep the homecoming occasion a bit low-key. Maybe you can play calm music and set the house with subtle decors like scented candles and yellow lights. It will calm down both the mother and the child.
Pamper basket
What would you expect in a pamper basket? Think about it. Is it a basket full of cookies and chocolates or some luxury delicacies? Fill baskets with warm and comforting gifts for the mother and the child and welcome them home.
Twin Birth Announcement Messages
Good lord, you are blessed with two angels! Of course, you need some announcement messages to let all your loved ones know about the lovely news. Here are some welcoming baby wordings for your twins: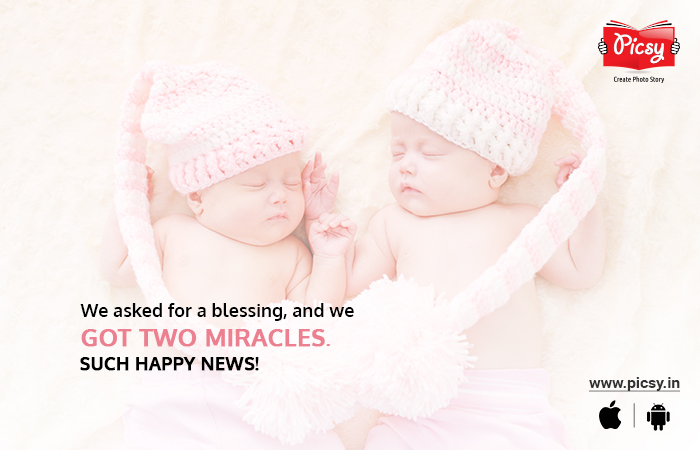 1. We asked for a blessing, and we got two miracles. Such happy news!
2. Thank God for gearing up your happiness in 2x. Such heartfelt news couldn't be any better.
3. The nicest things come in small packages, and you got two of them! Hurray!
4. The best part is, now you have more dynamite reasons to be happy now.
5. Sometimes, happiness comes in pairs and lift our mood to everlasting joy.
Baby Announcements for a Younger Sibling
An announcement for younger siblings can be a little tricker than just welcoming your first joyful child. Hence, we have added a few messages for your first child to welcome the little one into the house.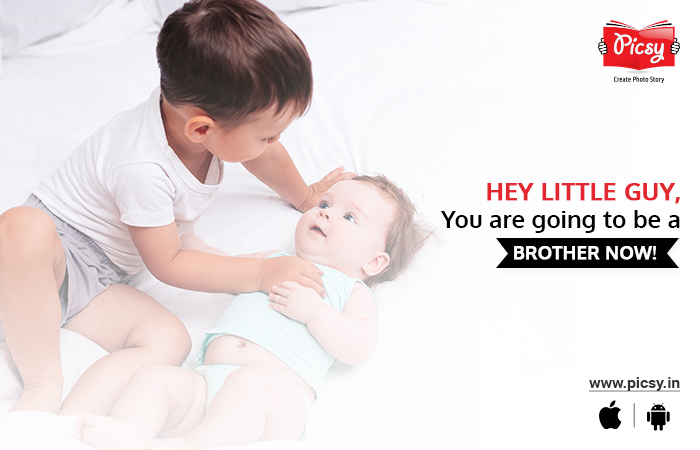 1. Hey little guy, you are going to be a brother now!
2. My sweetheart, you are the brother of this little child. Take good care of her.
3. Now you never have to be bored, you can play all day with your sibling.
4. You are the elder sister of this little angel; you have her responsibility onwards now.
5. Your role as the youngest child is now going to end. You have been promoted!
Read More : 8 Fantastic Ways to Document your Baby's First Year
Unique Birth Announcement Wishes
There is nothing merrier than hearing the first cry and welcoming a new life on Earth. Let us look at five unique birth announcements wishes to cherish the moment of welcoming the little blessing into the house.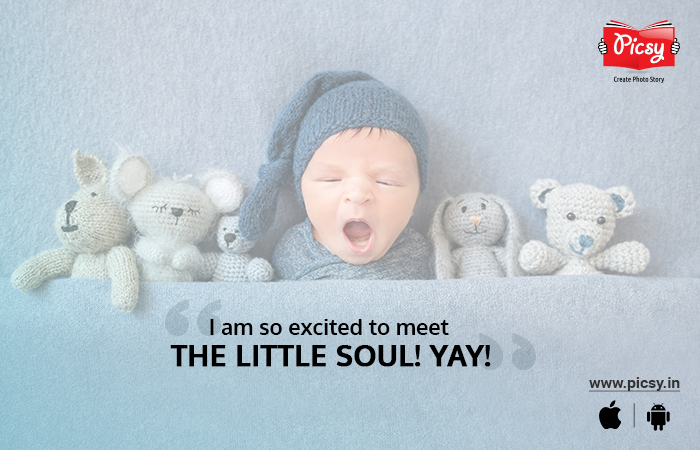 1. I am so excited to meet the little soul! Yay!
2. So it's official now, eh? The little mate has arrived already.
3. Ah, finally! I had to wait so long for the little fellow.
4. She has her mother's eyes indeed. How lovely!
5. Heartfelt wishes to the mother and the little kid.
Funny Baby Announcement Sayings
Welcoming the newborn is a customary celebration across every community, where people find it extremely joyful to share this message with their loved ones. Here are a few funny baby announcement sayings to spice up the mood.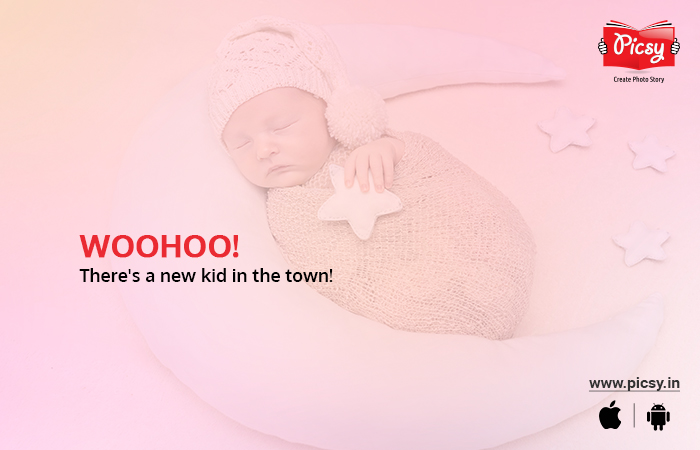 1. Woohoo! There's a new kid in the town!
2. It's time for changing the diapers and sleepless nights, mate. Best of luck!
3. I can't wait to spoil your kid; my forever dream!
4. May your kid be a charming one and be the teachers' favorite.
5. Welcome baby! May you be happy and mischievous.
Quotes for Baby Announcements
Sometimes a few parents have a good hold on the literature. Here are a few baby announcement quotes for those little Shakespears from famous writers.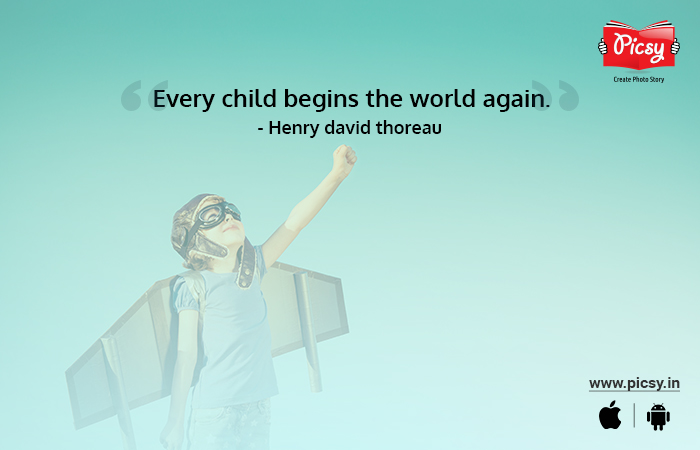 1. "Every child begins the world again." – Henry David Thoreau
2. "This is a place where grandmothers hold babies on their laps under the stars and whisper in their ears that the lights in the sky are holes in the floor of heaven." ― Rick Bragg
3. "I love these little people; and it is not a slight thing when they, who are so fresh from God, love us." - Charles Dickens
4. "Making the decision to have a child — it's momentous. It is to decide forever to have your heart go walking outside your body." - Elizabeth Stone
5. "Life is a flame that is always burning itself out, but it catches fire again every time a child is born." - George Bernard Shaw
Baby Announcement Wordings
A baby is often identified as a rebirth for individuals as parents because with a new life begins a new and exciting journey. To cherish these new and joyous moments, we have shared a few birth announcement wording ideas to shout out the happy news!
Baby Boy Birth Announcement Wordings
There awaits a whole new world of exploring and understanding that parenthood in itself is not just responsibility but a roller coaster ride of emotions. To pamper these feelings, here are a few baby boy birth announcement wordings.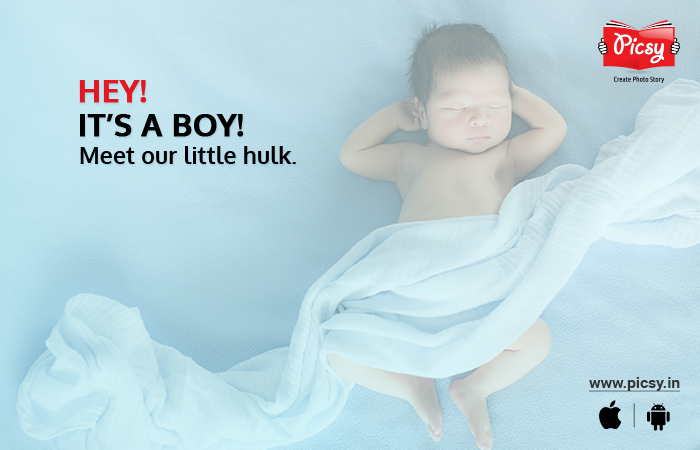 1. Hey! It's a boy! Meet our little hulk.
2. There is a new king in the kingdom.
3. Our dream has come true; our little boy has arrived.
4. Look who is here, our little man!
5. Welcome the youngest member to the family.
Baby Girl Birth Announcement Wordings
"Hey, it's a girl!" or "Opps! The little devil has arrived", no matter how quirky, funny or cute the announcement is, the emotions hidden behind it are unfathomable. Yet we have tried to pen down the affection in a few lines: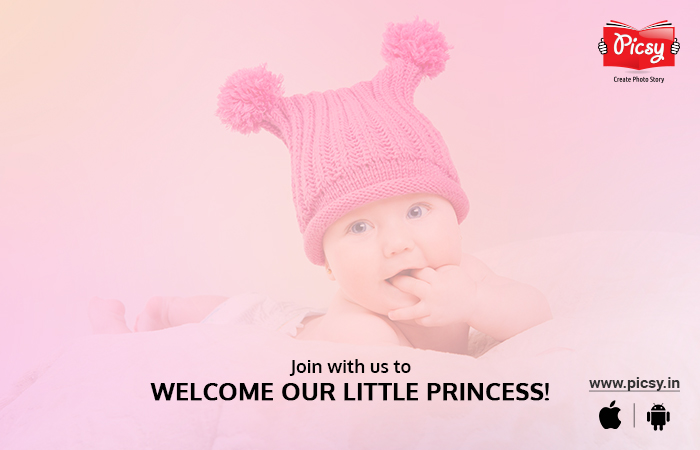 1. Join with us to welcome our little princess!
2. It's a pretty little girl, dressed in pink.
3. Isn't she lovely? Meet our daughter.
4. Meet little sunshine, our piece of heart.
5. Introducing the queen of beauty!
Grandson Birth Announcement Wordings
A grand describes something majestic, and indeed the emergence of the little prince in the family is magnificent for his grandparents. Here are a few wordings for newborn announcement ideas.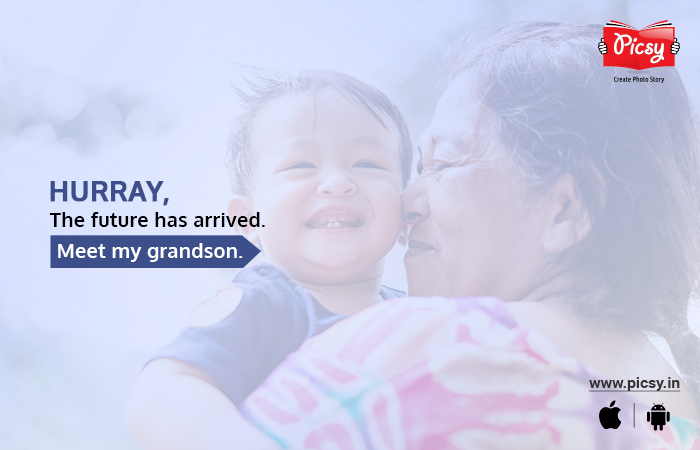 1. Hurray, the future has arrived. Meet my grandson.
2. A few little fingers and toes; with love and happiness, we hope our grandson grows.
3. May our grandson be the reason for this family's harmony.
Granddaughter Birth Announcement Wordings
Every grandparent waits for their granddaughter to play in their laps. They stay on their edges to welcome the little miss sunshine with ecstatic messages. Here are a few examples that you can refer to welcome home your granddaughter.
1. Oh, I waited so long for our granddaughter to arrive. She is so pretty.
2. No matter how old this little one gets; she is always going to be my lovely granddaughter.
3. Such pretty eyes, I am going to love our granddaughter forever.
Birth Announcement Wording for Facebook, WhatsApp, and Instagram
During the time of this unfortunate pandemic, it is somewhat expected that a few people might not be at home to welcome the new little members. Does that mean you won't announce this happy news? Of course, not! We won't let you do so. Here are a few announcement messages to share over social media platforms.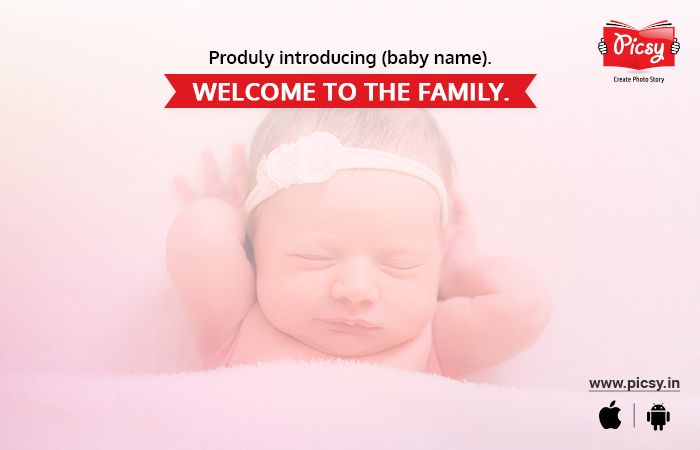 1. Proudly introducing (baby name). Welcome to the family.
2. I am going to document all the moments in a baby photo album till you come home. Both me and our little one is waiting for you to meet us.
3. Finally, our child is home! We are safe and very happy to announce its a boy/girl.
4. We have a bright news for you. The mother and the child are home!
5. The little star can't wait to meet you all. Come home soon.
Read More : 20 New Born Baby Photoshoot Ideas
Drawing the Finishing Line
Celebrate the homecoming of the little kid with all the well-wishers around you and with wonderful Baby Photo Albums from Picsy. It offers a range of customized gifts from canvas prints to photo books to brighten up the day of your loved ones. Are you still here? Download the Picsy app now!
Ready to hold your memories in hand?