BEST BABY SHOWER GIFTS IDEAS FOR A MOMMY-TO-BE
December 23, 2020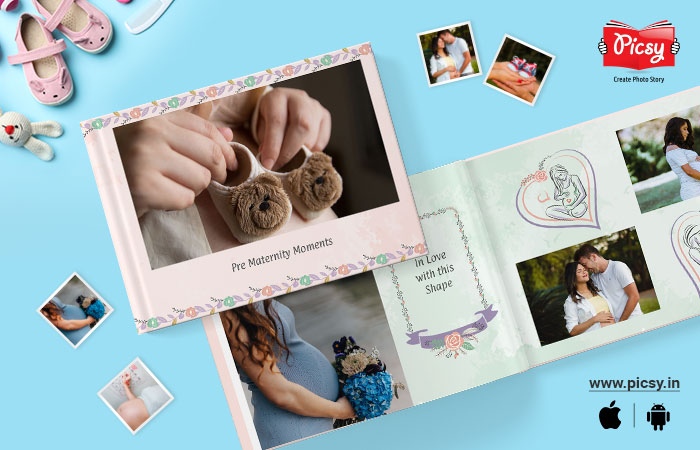 A baby shower is a first-ever ceremony for the arrival of the baby. It's the restart of all the love and blessings mommy and baby get. And it's time for you to adore the two of them, with a gift that will be forever. While we talk about the best baby shower gifts, personalized keepsakes top the list. They add a personal touch to your feelings.
There isn't much of a dilemma when it comes to baby shower gifts for a new mom. There's so much to choose from; baby clothes, prams, toys, etc. However, selecting the appropriate gift is evermore a task, and make sure to choose a usable gift and is a beautiful keepsake full of beautiful moments.
Picsy ensures to treasure your most beautiful moments. With just a single click of yours, we craft your beautiful keepsake with love and care. This blog has made it easy for you to choose Unique baby shower gifts to cherish forever.
How to Choose the Best Baby Shower Gifts?
Before we choose the best baby shower gifts, let us settle with a few factors to consider while buying a gift.
1. Usable
Have a lock on the usability of the gifts that you settle on. Remember to buy things that are usable as well as charming for the family to remember. Giving gifts that they put away as soon as they open them won't be worth the while.
2. Future purpose
Make sure to get down in favor of the gifts that will serve the baby and mommy in the future and gift something that helps the parents repurpose. Also, the gifts that are a bit pricey and can help parents spend down.
3. No unnecessary toys and decors
Refrain from buying gifts like temporary decors and toys. Today, there are so many educational toys are available in the market that a child needs over time. In the digital era, smartphones and TV shows are all children need instead of toys. So make sure to avoid getting gifts that you have just used for two days.
Best baby shower gifts have to be functional and full of purpose and delightful and invaluable. We have shown a few ideas for lovely baby shower gifts.
Best Baby Shower Gift Ideas
Deciding on the baby shower gifts for a new mom is a task, and here we are with a few excellent ideas on choosing baby shower gifts.
1. Baby essentials
Think realistically when it comes to gifting. Be it any kind, it has to be functional apart from being attractive. While we rattle on How to Choose the Best Baby Shower Gifts, one idea is to buy something from the baby essentials. Everything that a newborn needs; Baby grooming kits, diapers, baby food, and milk apparatus. Therefore, be in favor of basics and the ones that will get them to cherish those precious moments forever.
2. Mom essentials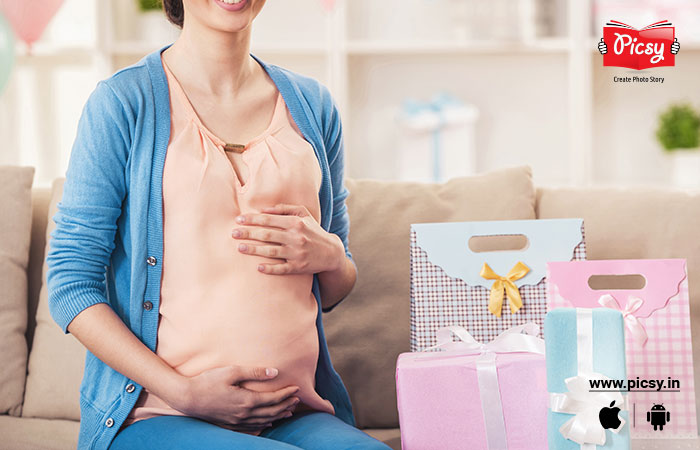 Just as baby essentials, you can also go for mommy essentials. From maternity clothes to many more maternity kits available in the market; These presents would make use of and not put into the boxes due to their uselessness.
3. Pregnancy photo albums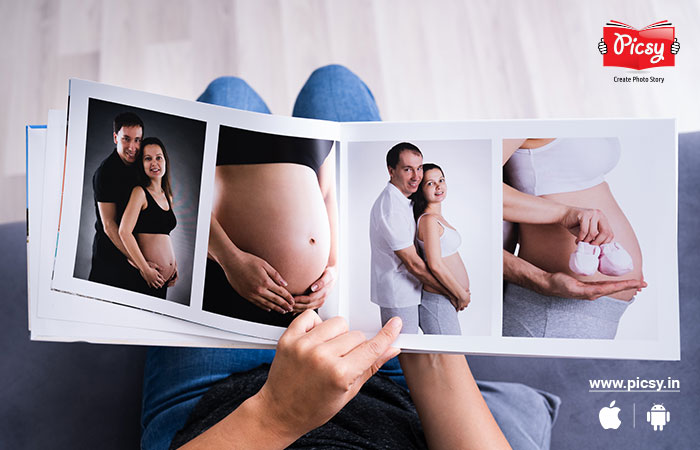 One of the best ideas to make your gift memorable and cherishable is to treasure them. Best baby shower gifts are the ones that take you down the road of your beautiful moments and make you reminisce about your journey. Pregnancy photo albums are one of them; we at Picsy ensure your celebration. All you have to do is choose a picture from your gallery or social media, and we will get it to deliver at your doorsteps with love.
Read more : 5 Pregnancy Photo Album Ideas
4. Custom canvas prints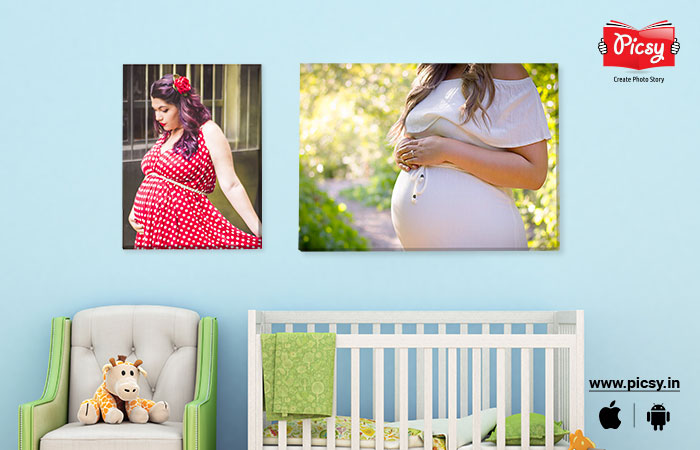 Custom canvas prints are one of the unique baby shower gifts. Get the most candid picture from the baby shower celebration or any random image from maternity days and get it print on a canvas. There's some magic in canvases, which beautify the walls to the extent to rejoice at that moment. Give us the privilege of making you rejoice in happiness by just a single click on our app.
5. Personalized baby shower gifts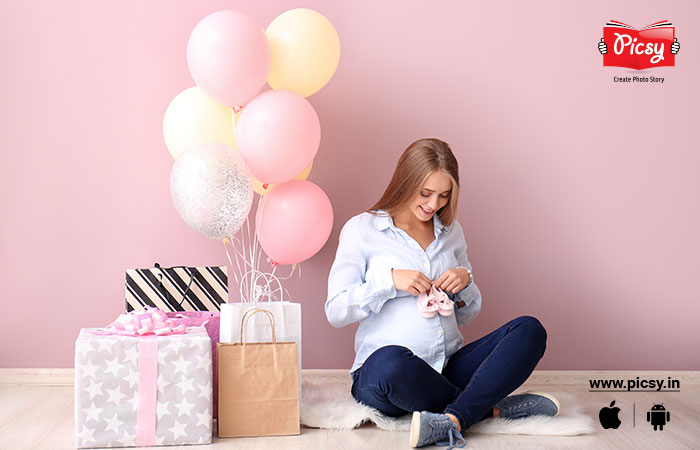 Customized gifts always add a personal touch to it and can never be forgotten. Mold the parents to be into the shape of joy and pleasure with Picsy's Printed Photo Books. You can also create a collage of your best pictures of your maternity period and get them print on canvases, photo books/albums, etc. With these beautiful keepsakes hung on the wall or a top table frame full of nostalgia, you will rejoice in the beautiful moments every time it will catch your eye.
6. Canvas Floating Frames
Let your baby swing in your womb with unique canvas floating frames. Now, what does that mean, you might wonder. Well, with canvas floating frames, images look like it is hanging in the air because of the gap it has from the frames. It looks phenomenal. Click some maternity images and print them on floater frames. You won't regret it.
Read more : 20 New Born Baby Photoshoot Ideas
Shower your love and blessings for the mommy and baby with our online photo printing services.
Freeze the moment and make these keepsakes the best baby shower gifts.
End the wait and Download the Picsy App now.
Ready to hold your memories in hand?