8 Fantastic Ways to Document your Baby's First Year
September 16, 2020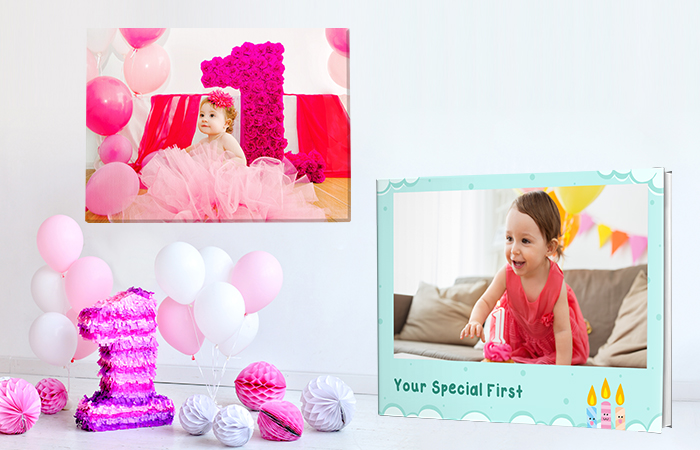 Your baby's first year is going to be more magical and memorable than you can ever imagine. It is going to be a year of firsts, your baby's first smile, his/her first tooth, the first time your baby sat up, and even her/his first word. Picsy presents 8 fantastic ways to document your baby's first year.
1. Take Comparison Photos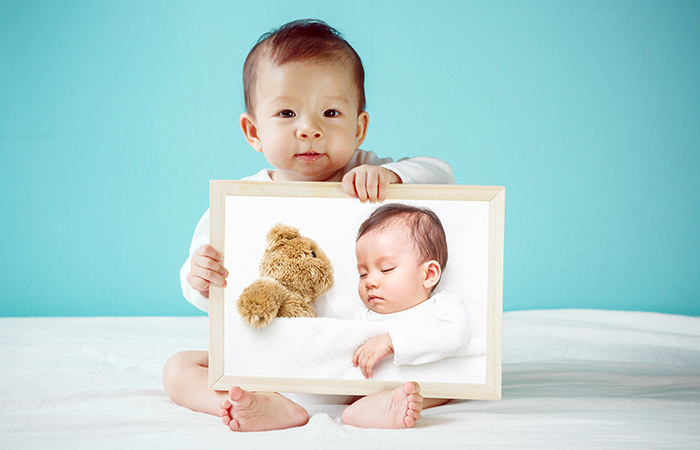 Babies change ever so quickly, and taking plenty of photos is the best way to document your baby's first year. You can take comparison photos for a unique look into just how much your baby changes from the time she/he was born to her/his first year. Comparison photos are easy to take and provide a collection of beautiful memories to be cherished by you for a lifetime.
Read More : 20 New Born Baby Photoshoot Ideas
2. Use A Memory Jar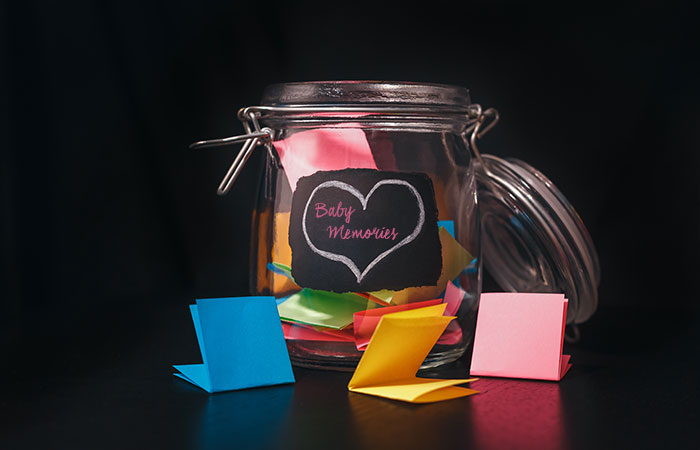 Creating a memory jar is another brilliant way to document your baby's first year. Every time you notice your baby doing something new, jot it down on a piece of paper and put it in jar that you label as a memory jar. You can open the jar in the years to come and read through all the notes reliving the moment when they were written. Creating a memory jar is a unique sentimental idea that you can use not only for your baby's first year but even long after.
3. Create A Memory Box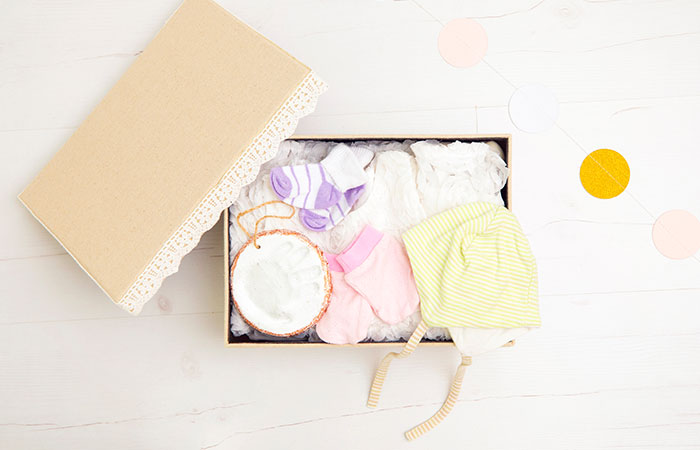 If a memory jar isn't enough, you could try creating a memory box. Instead of just notes, you can add actual items of memorabilia to the box, like strands of hair, photos, hospital mementos, clothing, and anything that you will like to remember.
When your baby grows up, you and her/him can open the box, and you can tell your child all about each item in the memory box, making a beautiful keepsake and beautiful memories in the process.
4. Create A 1st Year Poster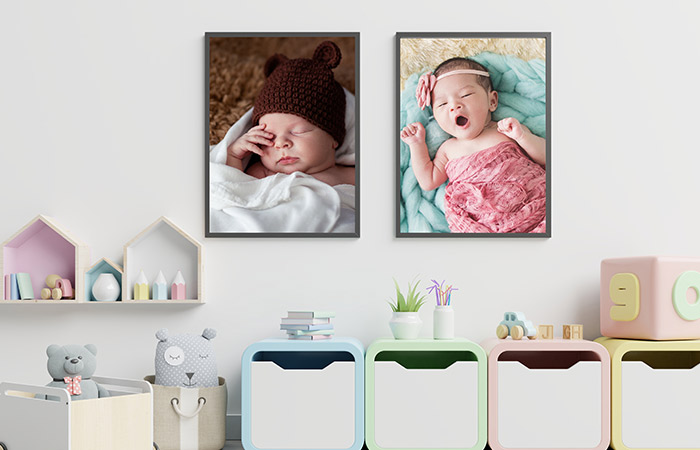 Creating a 1st-year poster can be an attractive and fun way to document your baby's first year. You could find pre-made posters online, or you could create one yourself.
Your 1st-year poster is a fun way to display your baby's milestones, and it also doubles up as a beautiful piece of art. You could display your 1st-year poster in your baby's room or even in your family/living room for friends and family to enjoy.
Read More : How to Celebrate Your Baby's First Birthday Differently
5. Create An Infographic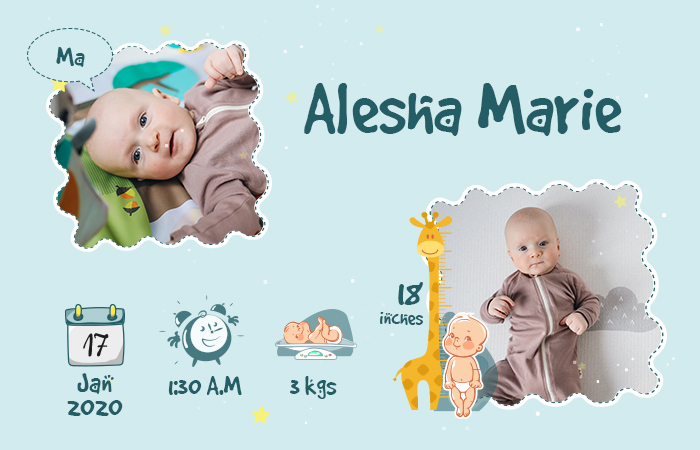 Much like a poster, you could create an infographic of your baby's first year. You can use more visuals to record the most important milestones. Customize your infographic with your baby's name, date of birth, and even your baby's first word.
6. Baby Photo Books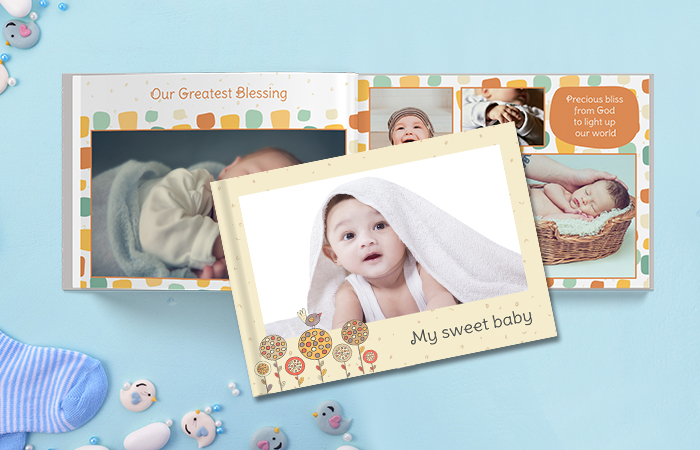 With Picsy, you can create the stunning baby photo book online of your dreams, a lovely way of reliving your baby's first year. Choose from a wide variety of fabulous designs and start compiling all your cherished 1st year memories to collate into a beautiful keepsake.
With a large selection of ready-made templates to suit your aesthetic sense and style, all of them fully personalizable, you can create a 1st-year baby photo book that you can cherish for years to come. If you don't know how to start compiling your photo book, you van browse through Picsy's numerous pre-designed layouts, fonts and color schemes for a dazzling finish.
7. Baby photo calendars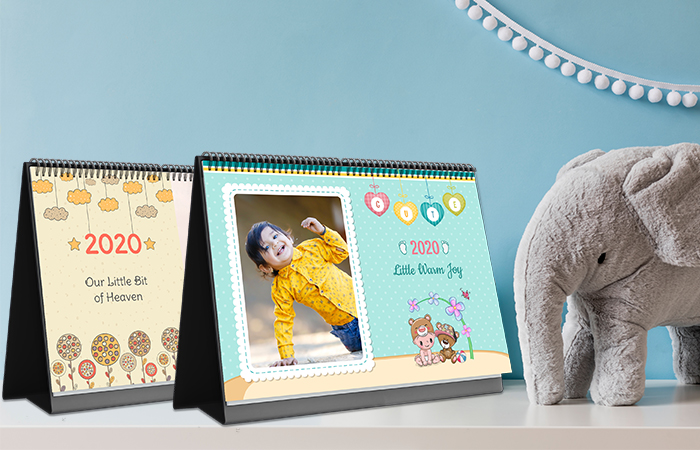 instead of having multiple, clunky frames on your desk documenting your baby's 1st year, Picsy is here to help you turn your favorite images into a cute baby photo calendar.
With Picsy, your options for designing your baby photo calendar are endless. You can arrange your pictures based on the seasons of the year or capture the magical moments of your baby's 1st year in themes based on each month. You can take photographs based on the theme you select and then put it in your Photo Calendar, or you could use a selection of different baby images to greet you every month.
8. Baby Canvas Prints
We are sure that while browsing through the gallery of your smartphone, you have come across many pictures of your baby's 1st year that are odes to many magical moments you have spent with you're her/him; true masterpieces in short.
Give these amazing pictures as great a place in your home as they hold in your heart. With baby canvas prints form Picsy you no longer need to worry about your home décor not coming up to scratch, and along with that, you also have beautiful pictures of your baby that will stay fresh forever.
Read More : 3 Brilliant Baby Photo Canvas Ideas
Conclusion
The above are just some of the awesome ways you can document your baby's first year not to mention our personal favorite, printed photo books. Whichever idea catches your fancy, you'll be able to reminisce over all of the important milestones that might otherwise get foggy in your memory. Be it custom canvas prints used for documenting your baby's first milestones or a memory jar, with the ideas above; your memories can be treasured by you and your child for many years to come. So what are you waiting for. Download the Picsy app now and start collecting and collating your baby's memories.
Ready to hold your memories in hand?