How to have the Best Family Day Celebration Ever?
April 07, 2023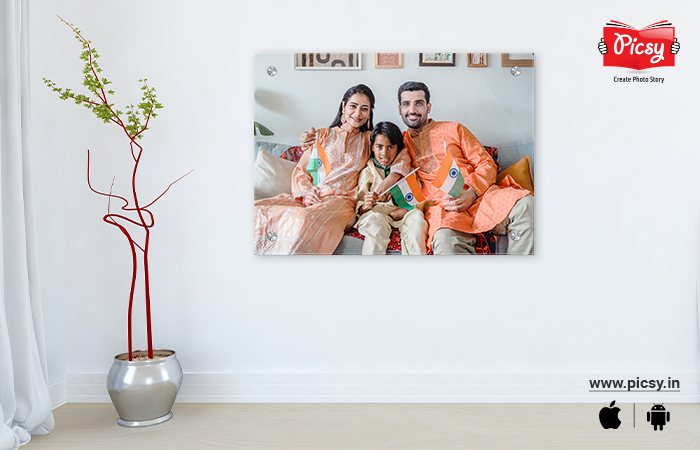 Family is that six-letter word that holds a bunch of emotions. I agree at times, they get on your nerves but we cannot avoid the fact that they are our support system. You also know, only they can make us the happiest and induce positivity in our lives.
When there is some issue with our boss, they are the only people who put in head-to-toe efforts to cheer us up. Come on! We definitely feel better and forget about the worries that bother us whenever we are with our family.
So, how about cherishing this pure bond of love with your family members?
This World Family Day, make each of them feel special and light up their day by surprising them with wonderful gifts. I feel a few lovely messages with gifts are the perfect way to shower your affection towards them on this global Family Day.
I know, you might be confused about how to wish them. You also might be tired of those conventional international Family Day wishes too. We all are sailing in the same boat. And that is why we have chalked out a fantastic list of Family Day wishes, messages, and quotes.
Come, let us find out the innovative ways to wish your family this Family Day 2023. But before that, let us figure out why is it celebrated and what is its relevance.
Enhance the Beauty of Your Space Using these Art Pieces
Try these mesmerizing art pieces to beautify the boring walls of your house! Get your hand on Picsy's amazing range of home décor pieces.
Skip to...
Significance of International Family Day
The concept of the Family Day was coined on May 15, 1993, and launched by United Nations. That was the time when the United Nations General Assembly proclaimed that the particular day is to provide importance to families and enhance the knowledge of the social and economic procedures that affect families.
Since that time, every year international Family Day is celebrated on 15th May to cherish family bonds. The day is celebrated keeping an important perspective in mind, that is, to raise awareness about the importance of families.
Now, one additional thing that you have to remember is this year world Family Day and the date is 15th May, Monday. Start convincing your boss for the leave approval so you can spend time with your family.
Family Day Celebration Ideas
After being aware of significance of Family Day, let us move to the interesting Family Day celebration ideas. Let us find out more about them.
Plan the Family Dinner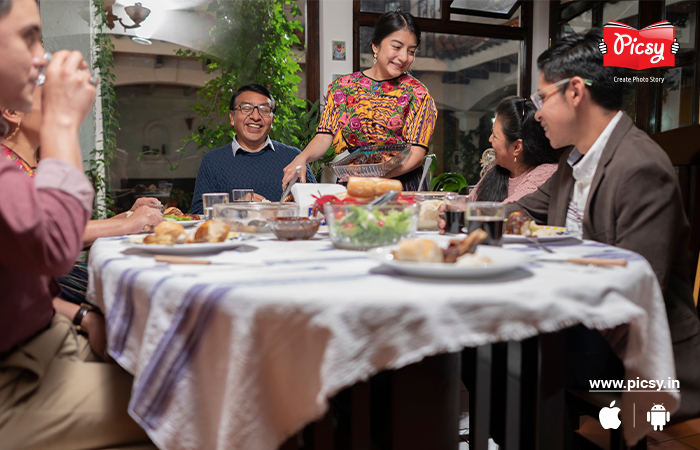 Every now and then, we crave to eat junk food. And you would also have been habitual of the scolding of your Mumma. Make the Family Day dinner special with lip-smacking dishes. It will also allow you to have those chit-chat sessions with your family members. It is one of the best Family Day celebrations ideas. Also, don't forget to click happy moments with family so, you can flaunt it on your Instagram feed.
Let me tell you one secret, order the junkies that you want to have and nobody is going to stop you.
Family Tales
Do you also love to listen to those family tales shared by our grandparents? Yes, isn't it? So, relive the time when you all used to sit together placing your head in the lap of your grandma and asking her about your childhood stories. And do you also miss those elongated family discussions sipping tea? Celebrate a happy Family Day by making your family feel special and spending time with them.
And currently, such discussions might not take place owing to your busy schedule that you have. But seize this opportunity to spend time with your family and share interesting tales. It will be one of the best Family Day activities and you would not regret it surely.
Exercise Together
Set up an exercise session with your family, be it in the evening or early morning. It will induce that positive flair in your day. It is a family fun day idea at home.
Plan a Family Photoshoot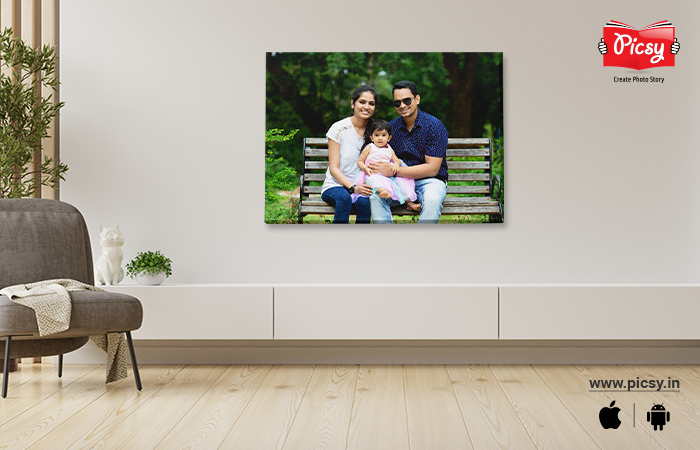 What is better than clicking beautiful pictures with your family members and getting them framed? Take up this opportunity to conduct a family photoshoot and click numerous family shots. To make the picture more appealing, try choosing outfits of the same color for all the family members. And the best shot can be used as an acrylic print from your family photography and get displayed in the living room.
Go on a Mini Vacation
See, the weekend is already there and you are anyway going to take a leave on Monday, so why not go on a mini vacation with your family? Select a nearby destination and go with your entire family. And don't forget to click pictures to flaunt on your Instagram and enjoy to the zenith of this international Family Day 2023.
Family Day Gift Ideas
Any celebration without gifts is surely incomplete. After gaining insight into Family Day celebration ideas, let us indulge in the interesting list of Family Day gift ideas.
A Memory-Coated Photobook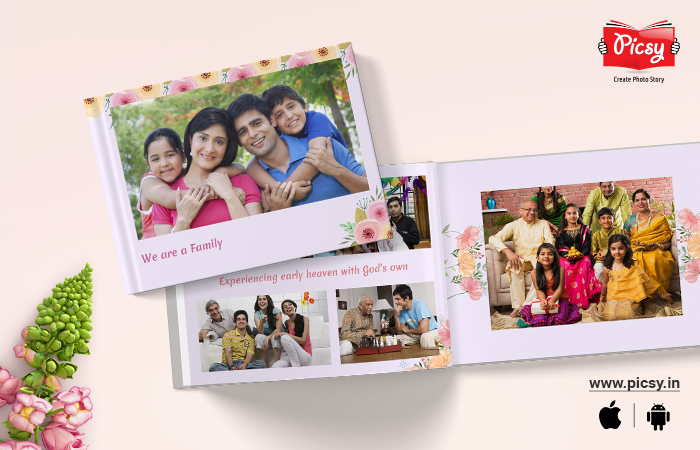 How about collecting all the lovely memories and preserving them in a memory-coated photobook? This booklet of memories is going to serve as the lifetime subscription of happiness and the best gift for the family.
Select a bunch of happy memories that you can use in your photobook. It will serve as a family history book, consisting of the happy moments shared by your family members.
You can add a sneak peek into your family's life. And one of the simplest ideas to create a family photo book is by creating a chronology. The time when your kids were young and were learning how to ride a bicycle to the time when they became teenagers. In addition to this, you can also add some cute family quotes to enrich the beauty of your family photo book.
Acrylic Photo Frame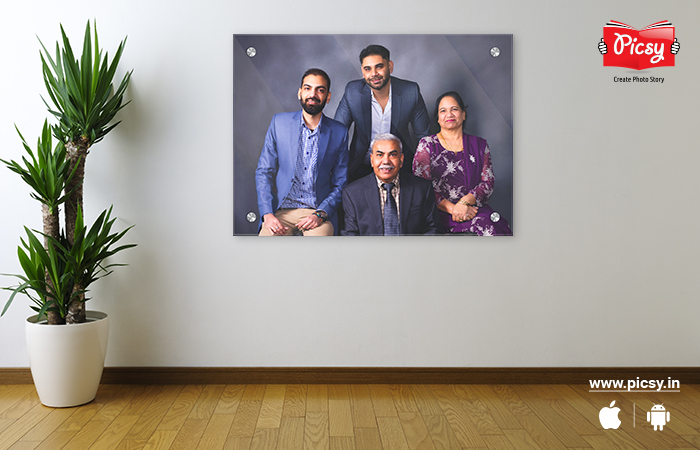 As a gift, what is better than a family portrait hanging in the living room that celebrates your love for each other as family members? Select a family picture where you all our laughing your hearts out and transform it into an acrylic print. The glossy touch of acrylic print is going to give your pictures a beautiful appearance. These family presents are durable, easy to hang, have the capability to beautify your memories and are a treat to the eyes.

Gift Ideas for Friends Who Became Family
We all have those beautiful souls who are friends as family. This family day, brighten up their day by giving them some beautiful gifts that they can cherish. We have some fantastic gift ideas for your friends and family. So, let us check them out.
Vinyl Poster Frame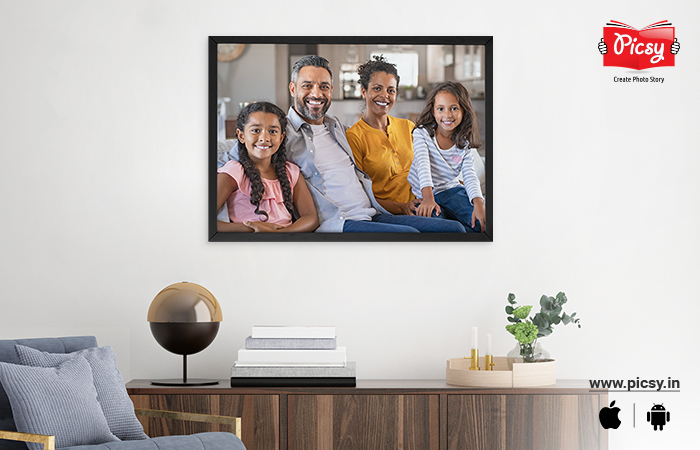 Home decors are the perfect gifts to give to your "decided family". Select a candid shot where you all are too engrossed in the happiness that you completely forgot about your life worries and transform it into a vinyl poster frame. And you can distribute each poster frame to each friend that they can cherish for a lifetime. It is one of the best family gifts.
This beautiful keepsake is going to serve as a constant reminder of the happiness and the lovely bond you share. So, why to stay in a stressful situation when you can just cheer yourself up by looking at the happy moments? Place this poster frame in your bedroom so you can recall the exact visual and moments spent together just by the look of this keepsake.
Relive your fun-tastic moments using
Picsy's Poster Frames!
Photo Calendars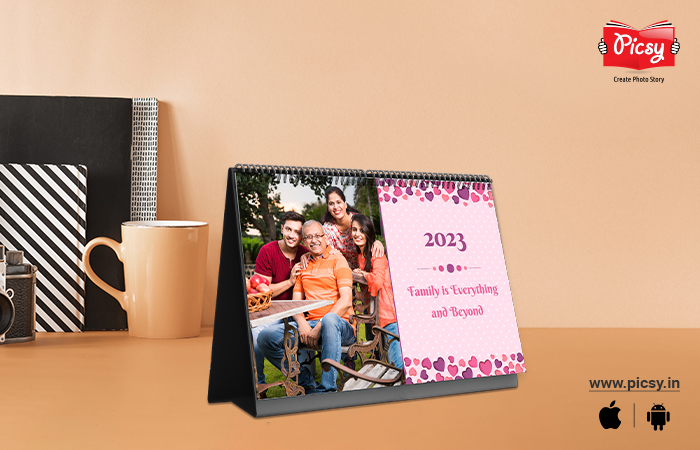 Take out the happy memories out of your mobile phones and transform them into a 365 days memory booklet. Create a photo calendar cherishing the lovely bond you share with your loved ones. Select the best twelve shots that could be added to your calendar. The year is anyway going to be a roller-coaster ride. At least those happy moments will give you the strength to deal with the rest of the year.
Download the Picsy App to get your hand on premium-quality photo gifts!
Family Day Wishes and Messages
Are you also tired of sending the same boring message every year to everyone? We also feel the same. And to add up to this year's Family Day, here is a list of the Family Day messages to send to your loved ones. Let them also feel fresh with these wishes.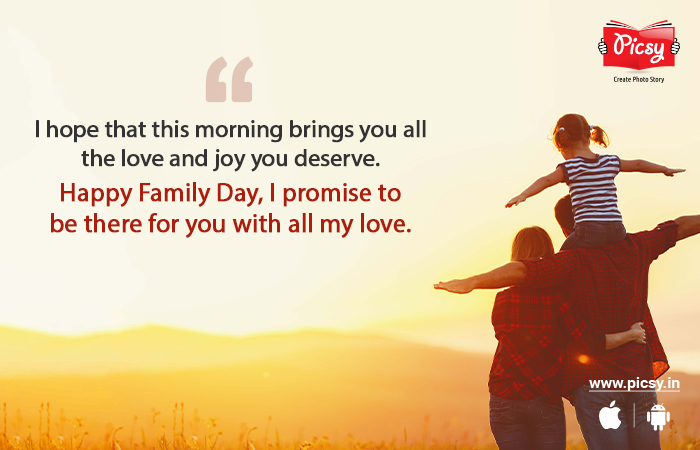 I hope that this morning brings you all the love and joy you deserve. Happy Family Day, I promise to be there for you with all my love.
Happy Family Day! I consider myself so fortunate to have you all as my family members.
Happy Family Day to you all. It is my honor to be a part of such an amazing and supportive family.
The most precious and exquisite gift given by God is our family. Love them, respect them, and treasure them as they're the rationale for our smile and happiness. Happy International Family Day to you.
You cannot choose your family, it is God's gift. You cannot destroy the world, it is also God's gift! Sending you happy Family Day wishes.
A Happy Family is the backbone of a contented society. Let all the families move and unfold love and brotherhood with one another.
Wishing you lots of love and happiness, hold on to each other, because you have your family to count on, even when the world is falling apart.
Family Day Quotes
After knowing about the latest wishes to wish your family in an innovative way, we will see about the happy family day quotes. Here are some friends that are family quotes.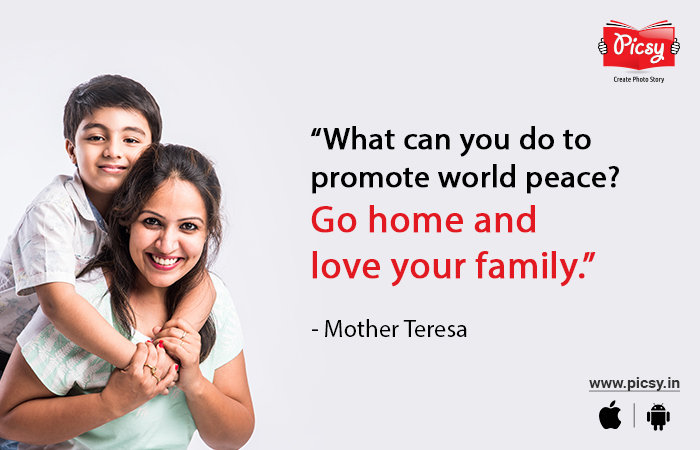 "What can you do to promote world peace? Go home and love your family." ‒ Mother Teresa
"We may have our differences, but nothing's more important than family." ‒ Coco
"A happy family is but an earlier heaven." ‒ George Bernard Shaw
"You are the bows from which your children as living arrows are sent forth." ‒ Khalil Gibran
"Nothing is better than going home to family and eating good food and relaxing." ‒ Irina Shayk
"In family life, love is the oil that eases friction, the cement that binds closer together, and the music that brings harmony." ‒ Friedrich Nietzsche
"Other things may change us, but we start and end with the family." ‒ Anthony Brandt
"The family is one of nature's masterpieces." ‒ George Santayana
Why We Love International Family Day?
Yes! At times it bothers you a lot, and a lot of times you have clashes due to a change in opinion. But we know for a fact that they are the only people who are with us through the thick and thin of our life. They are the pillars of our happiness so, surely, they deserve one day wholly devoted to them where you thank them for the constant efforts, they make to make you feel better and celebrate family togetherness. That is the main reason why we love internal family day. Hey! Don't stop here. Make this family reunion memorable by clicking a lot of pictures together.
Closing Words on Making Family Day Memorable
Woo-hoo! Now, you got the end-to-end hang of how to celebrate the Family Day and make it memorable. Starting from the celebration ideas to Family Day gifts and to the interesting happy Family Day wishes, messages, and quotes.
And you definitely don't have to worry about photo gifts, Picsy is here. All you have to do is download the Picsy App and get your hand on the amazing photo gifts. Trust me, your family members are going to fall head over heels for the amazing photo products.
Photo Gifts for Beloved Family
Family Day is the perfect time to make your family members feel extra loved. So, how would you do it? Check out Picsy's enticing range of photo products.
FAQs
1. Why Do We Celebrate Family Day?
We celebrate family day specifically to cherish the pure bond we share with our family members.
2. What are the best photo frame gifts you can give to your family from Picsy?
3. What are Family Day gifting options you can choose from Picsy?
Picsy has a great collection of photo gifts that will bring cheek-to-cheek smiles to the faces of your family members. Picsy has wonderful photo gifts like photo calendars, photo books, photo calendars, acrylic prints, floating frames, poster frames, etc.
Ready to hold your memories in hand?