Trendy Gift Ideas for Siblings' Day 2023
March 31, 2023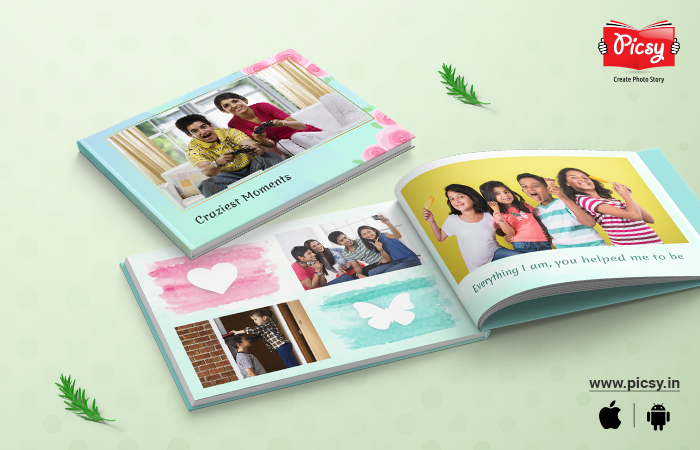 Our siblings are part of our souls. They are those special beings whom we love to bother a lot. From fighting for the TV remote to dancing at each other's wedding, we all know how our love for our siblings has grown. You have been supporting each other to protecting each other when the other one needs you. It is time to celebrate them and thank them for always being our guardian angels.
Yes, they bother us to the extent that we feel like hitting them, but we love them. And siblings' day is the perfect time to show your affection towards them. But the confusion is what we should gift them on this siblings' day.
We understand your concern, and that is the reason why we have curated this list for you. It has some amazing ideas that will help you to make this siblings' day memorable. So, let us dive into this list of interesting gift ideas for our siblings'.
Chic Wall Décors for Your Beautiful Memories
Relive your memories and decorate the boring walls of your house using Picsy's premium quality products. Check them out and own your Picsy product!
Skip to...
When is Siblings Day Celebrated?
National Siblings Day is on 10th April, so do not miss out on the chance to make your brothers and sisters feel special. Siblings' day 2023 is on Monday. So, if you have to, plan a leave accordingly.
Siblings'' Day: Why is it Celebrated?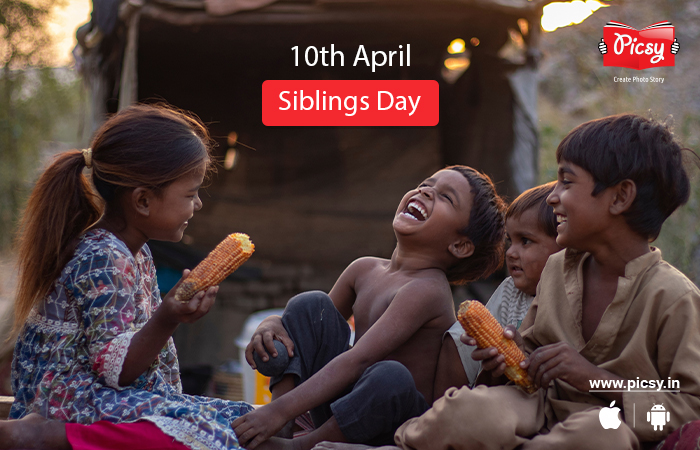 Claudia Evart created the US holiday in the year 1995 when she lost her sister and brother at an early age. She got to know that her siblings played a vital role in her life. To honor them, she considered the 10th of April to be a holiday, as it was her late sister Lisette's birth anniversary. Indeed, sibling love is universal, and it is celebrated in most parts of the world. After knowing why we celebrate it, now let's take a look at the celebration ideas for siblings' day. So, remember the siblings' day date to apply for the leave at your workplace as well.
Ideas to Celebrate Siblings Day
Enlisted below are different ideas that deal with how to celebrate siblings' day. And you can use them to make this siblings' day special for your annoying yet lovely siblings.
Grab the Lunch
Wish your sibling a happy national siblings day by taking them for lunch. Just ensure you choose their favorite restaurant and let them order their favorite dishes. After that, take them for ice cream. And they are surely going to love this special treatment given to them.
Take Them for Shopping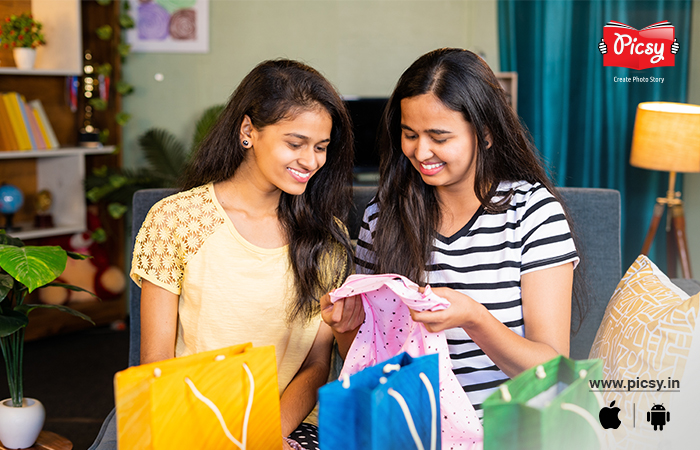 Brothers and sisters' day is special to cherish their bond with each other. While you take them shopping, you can grab a piece or two for yourself as well. Take your siblings for shopping and let them buy everything they want. So, this siblings' day, make your siblings happy by shopping.
Trendy Gifts for Siblings
Let us figure out what we could gift to our siblings and make their day special. Moreover, they can cherish those gifts and be reminded of your love for them. Here are the siblings' day gift ideas for your brother.These trending gift ideas will help you choose the best one for your siblings.
Gifts for Brother
Brothers are those unsung heroes in our lives whom we love to irritate but cannot stay a day without them. Till the time we argue with them once in a day, our day seems incomplete. So, on this world sibling's day, make your brother feel special by gifting him something that he can cherish for a lifetime. Here are the gift ideas for your brother you can choose from.
A Memory-Preserving Photobook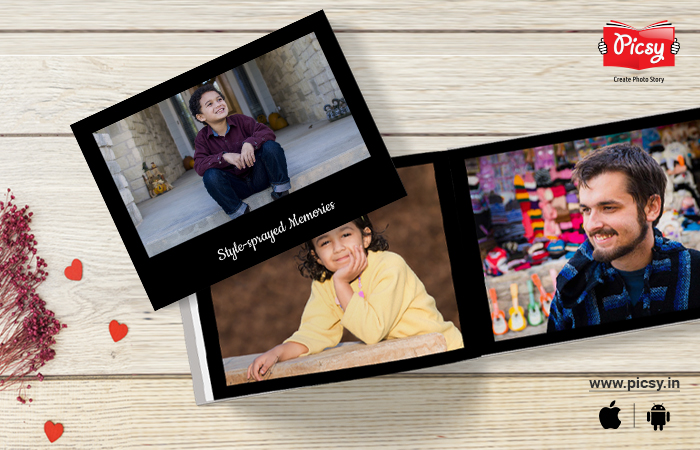 Although you might love teasing your brother, but gifts are the perfect way to make them feel special on the occasion of this brothers and sisters' day. Recollect all the beautiful memories you have shared as siblings over the course of years. And preserve them in a sibling's special photo book. The moment your brother flips through its pages, he is going to travel the memory lane of that childhood fun and those games you both used to play as kids. A photo book is one of the perfect gifts for siblings.
Apart from the pictures, also add some I love you quotes for your brother. Your brother is definitely going to get teary-eyed out of joy, knowing how special he is to you. It will be the perfect gift for your brother.

Photo Calendar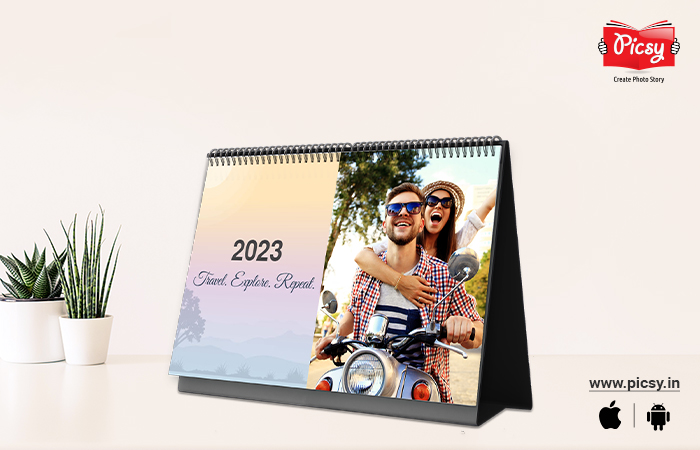 Your brother surely would have a habit of missing out on dates. So, on the occasion of this siblings' day, gift him a photo calendar that will not only remind him of important dates but also let him know his importance in your life. In addition, you can also get the love quotes for brother and sister imprinted along with the pictures.
You just have to select the twelve best moments with your brother and get them printed into a photo calendar. It will help him to be sorted with the dates. In addition to this, your brother is going to get that cheek-to-cheek smile on his face glancing at it. Moreover, it will also work as a monthly reminder for him about how much you love him.
So, seize this opportunity and make your brother feel special on the occasion of the brother-sister day. A customized photo calendar is the best custom photo gift for your little hero.
Vinyl Poster Frame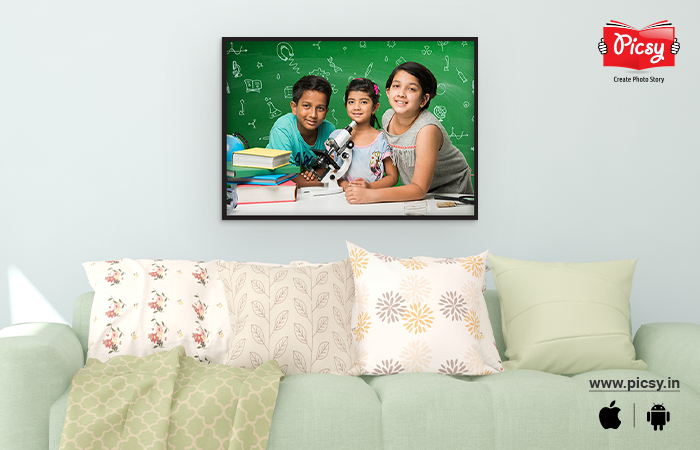 Wish your brother a happy siblings' day with a special gift this year with the help of a personalized gift for brother. Let your brother feel loved by gifting him a vinyl poster frame that he can place in his bedroom. Select a motivational quote that will encourage him to strive more every day and get successful in his life. As he wakes up in the morning, he will be filled with enthusiasm, and it will also induce the feeling that you believe in him. This way, it will be a unique gift for brother. He is surely going to consider this as the best gift for brothers from sisters.
Download the Picsy App and get Vinyl Poster Frame for your cute yet annoying sibling!
Gifts for Sister
Your sister is the person who is there to support you throughout. So, this sibling's day is the perfect time to let her feel special. Grab this opportunity to make your beloved sister feel special on this international sibling's day by giving the perfect gift to sister. Enlisted below are the best gift ideas for sisters you can opt for.
Acrylic Print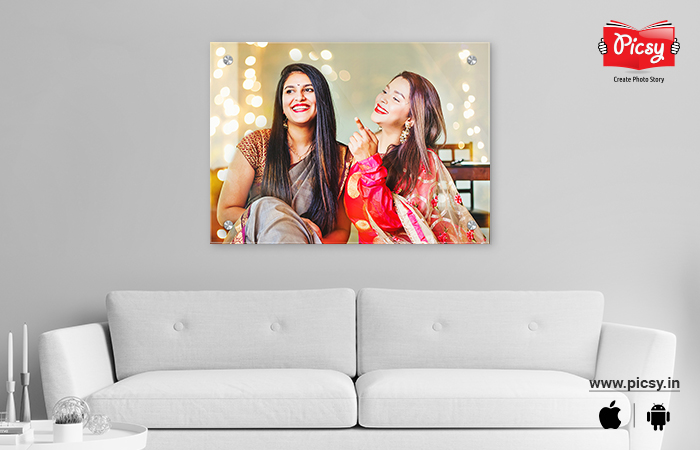 Give a valid siblings' day meaning to your sister using enticing acrylic prints acrylic prints. Acrylic prints are one of the perfect gifts for your beloved sister. Select her favorite shot where she is looking really pretty. She will love that picture hanging on her wall. For premium quality acrylic print, explore Picsy. Picsy has acrylic prints available in different sizes for your bedroom, living room, etc. This is definitely going to make her happy and will be the best gift for sister. It is one of the best homemade gift ideas for bringing a smile to your sister's face.
Customized Canvas Print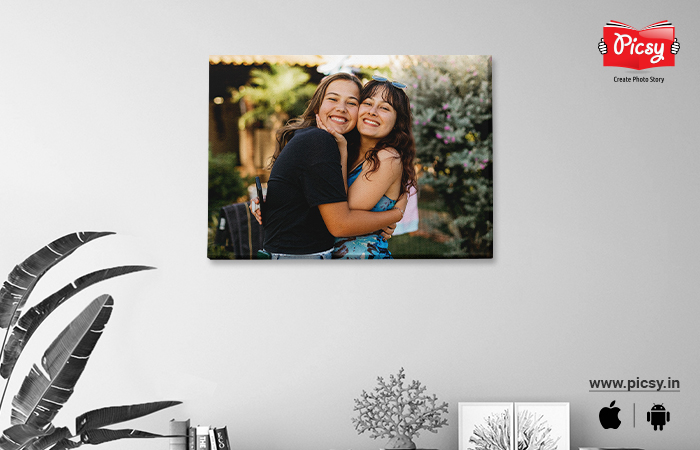 Personalized gifts for sisters are the appropriate way to make them feel special. For this year's happy national siblings' day, bring happiness in your sisters' life by gifting her a beautiful canvas print which is the perfect gift for your sister. Select the picture which is her favorite. She can place it in her bedroom. Whenever she glances at it, she will be filled with happiness. It will not only redefine her walls but also let her relive those special memories. So, let her know how special she is to you. It is the appropriate national sibling's day gift for your sister.
Make your childhood memories permanent using Picsy's Customized Canvas Prints
A Makeup Kit
If your sister is someone who loves to dress up, then surprise your sister with an appealing makeup kit. Makeup Kit is the gift that your sister is going to go gaga over. Select a big, enticing makeup kit so she can have everything whatever she needs to enhance her beauty. It will serve as the best gift for sisters.
Closing Words on Siblings' Day Gifts
Here you go! Now, you got a better hang of how to make the siblings' day special. So, along with good celebrations and wishes like happy brothers and sisters day, don't forget to select the perfect sibling's day gift for your siblings. And don't worry about the photo gifts when Picsy is at your service. You just have to download the Picsy App. Explore the wide range of appealing photo gifts. Your siblings are going to love our products.
Preserve Your Memories Using Picsy's Pocket-Friendly Products
Preserve and relive your memories shared with your loved ones using Picsy's premium quality photo products.
FAQs Related to Siblings Day
1. Why should you gift a photo product to your siblings?
Photo products help us to relive the happy moments shared with our dear ones. They also induce a flair of positivity. That is the reason you should gift a photo product to your sibling.
2. Which gift will you give to your siblings from Picsy?
Picsy offers a wide variety of premium-quality photo products like photobooks, photo calendars, acrylic prints, etc. You can choose the one that aligns with your choice. Moreover, they have different themes as well.
Ready to hold your memories in hand?