This Festive Season, Celebrate Happy Moments With Your Family In A Unique Way
Oct 03, 2019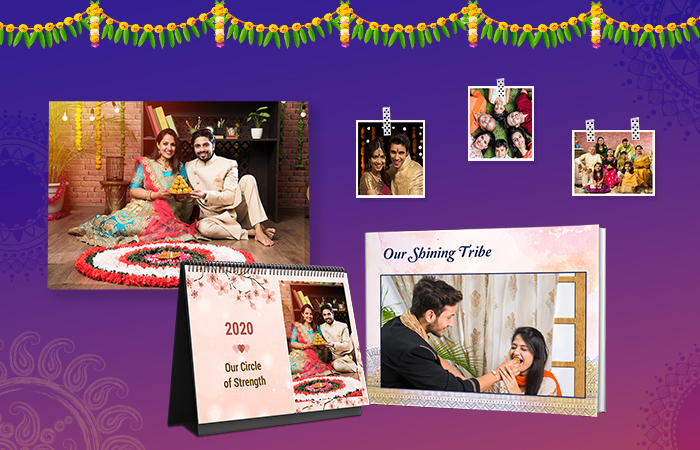 It's show time! Navratri season is ON and you have all the right reasons to enjoy Garba with your family. What's more? Soon after the Navratri ends, there comes Diwali. Back to back favorite festivals of India bring in the excitement and enthusiasm. A month of traditional dresses, glittering nights, rangolis, fairy lights, groovy beats, earthen lamps, diyas, chandelier, canvas prints, torans, and many decorative items. Above all, it's the season to be with your loved ones, enjoy every moment and feel HOME. You want this super special memories to stay with you for lifetime; unfortunately, it doesn't and you wish that you could do something about it.
Your Wish, My Command – said no one but Genie. But you don't have a Genie and you are no Aladdin. Think, humans, think! This festive season, do extra-ordinarily extra-special for/with your family.
Everyone, Let's Play Garba
It's obvious that few of your family members will not be fond of playing Garba. Do one thing – Take them along with you anyhow. Dazzling nights of Navratri have great aura that even non-garba lovers will move their body along the tunes. This will certainly and undoubtedly become more joyful and memorable experience. Start capturing candid photos and videos of the family having togetherness fun.
Be Traditional, Not Casual
During the festival celebration, be it playing Garba or celebrating Diwali, let there be a gentle compulsion of wearing traditional clothes and no casuals. You become what you wear applies totally here as the attire would help you be in the 'feel' of festival. No questions asked, when you are in traditional, photos are must – you take selfies and make weird happy poses. You feel grateful for what you have – FAMILY.
Note – You don't have to be casual in clicking pictures and shooting videos, by the way.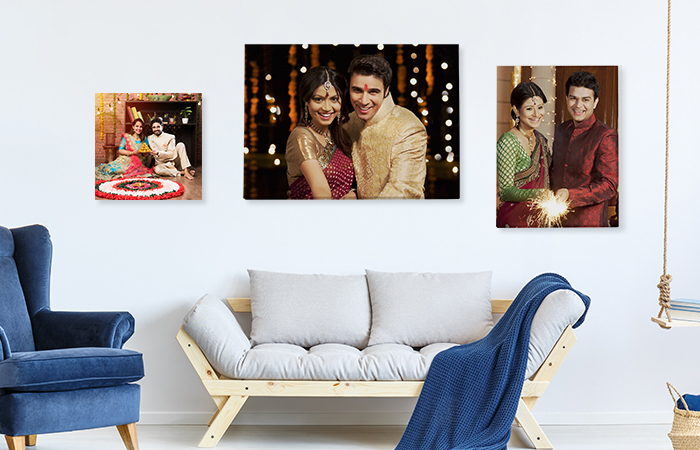 Decorate Home Together
There's an old saying 'Goddess Laxmi comes to the home which has glittering lights, happiness overloaded and joyful family'. Invite Goddess by decorating your home first. Like you wore traditional, your home craves for the same. That is so obvious :p. Try unconventional and cost effective ways this festive season – For you walls, hang stunning Canvas Prints with the photo of your full family. Go personalized. Decorating your home together will not only invite Laxmiji but strengthens family bond.
Create Rangolis. Eat Sweets
Pour out your creative heart and head in Rangolis. It adds more feathers to the cap and gives an extra-elegance. Rangolis at your courtyard welcomes anyone with grace and abundant hospitality. Time to eat sweets now – Eat and make eat others. It's totally fine to have it in festive occasion; your sugar level knows that it won't increase during Diwalis.
Enjoy this festive season sweets, crackers, canvas prints on walls, divas. Spend festival days with your loved ones and share happiness, spread the love. Plan the day with best activities and events to make it more exciting.
Since you have put so much efforts on this – don't forget to preserve it in Picsy Festive Special Photo Albums. Download Picsy App Now – Preserving your happy moments was never so easy, simple and smart. Believe it.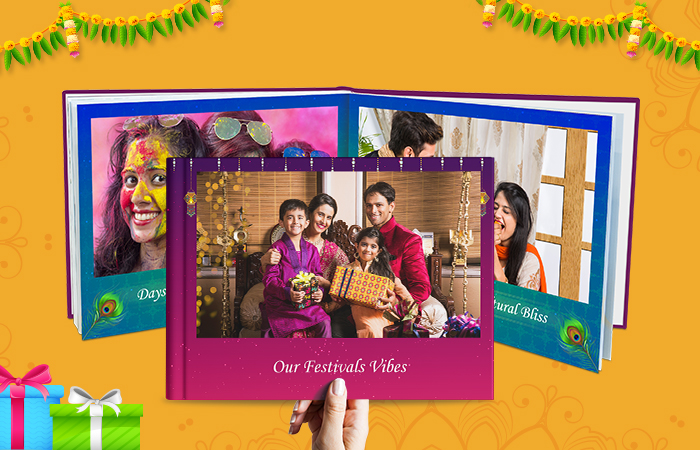 You can't miss the heavenly moments skip a beat – Print and relive your family festive memories for lifetime and beyond. Just like a Happy Family.
Ready to hold your memories in hand?