Wow Your Sister with These Raksha Bandhan (Rakhi) Gift Ideas
Updated: July 29, 2022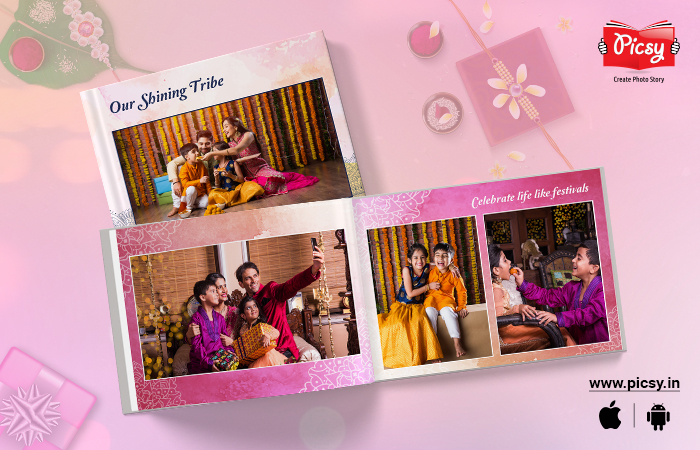 Raksha Bandhan is a beautiful occasion for the family to get together and celebrate the special connection between a brother and a sister. The oneness of this relationship is often confusing. You might be triggered to hear the word 'confusing,' but actually, that is the only word that defines the true nature of a bond between siblings. They fight like they can't stand each other, but they will stand together like a pillar for one another when in trouble.
Hence, the Rakhi gift or Rakhi return gift that you choose for your sibling has to be just right. To help you choose the perfect gift for your choosy sibling, this Raksha Bandhan, we present you with unique gift ideas. But, wait a minute! You know when is Rakhi this year, right? Oh God, don't tell me you are going to Google it. Here, we will tell you.
Raksha Bandhan 2022: Day and Date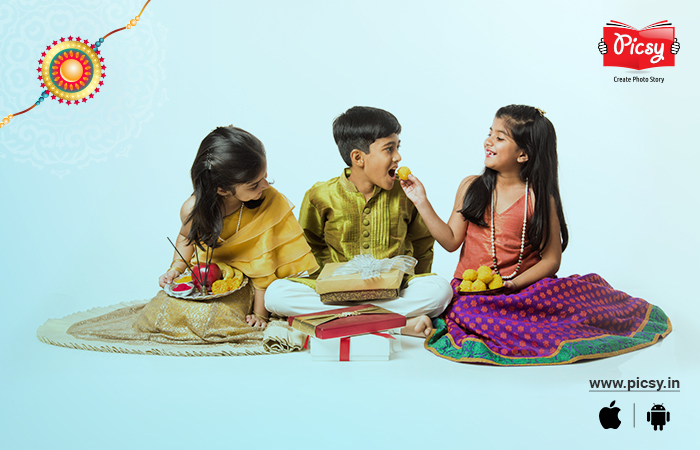 Heads up for all the employed people, it's good news! This year Raksha Bandhan is on Thursday, August 11. Yes! One extra holiday. And you are going to spend it with your family. That is what Raksha Bandhan is all about, right? So, you see, you don't have much time to gear up and find the right gift for your sister.
Importance of Gifts in Raksha Bandhan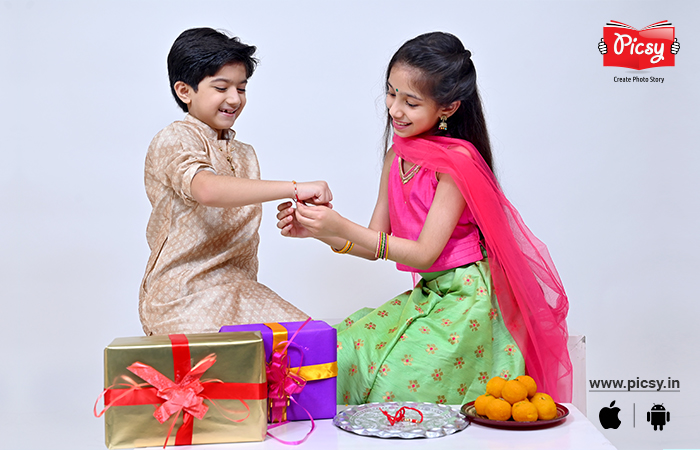 Those of you who are thinking, "I will just put some money in an envelope," hold on to your unregretful thought. Your sister does not deserve that, does she? Rakhi is a celebration of love and care; a day marked for all the siblings to portray their bond as a badge. Do you really think a bond can be replaced by money? Moreover, we all have had too much already with the pandemic going on; let's give her a reason to smile – together. With the answers to how to celebrate Rakhsha Bandhan in a unique way, let's make Rakhi 2022 gifts the most memorable ones.
How to Choose a Rakhi Gift for Sister?
Sisters are picky; shopping for sisters is indeed a tough job. But, wait! We can handle it for you! If you sit down and think about the things she enjoys, choosing Raksha Bandhan gifts for sister can be really fun. To help you choose the most unique Rakhi gifts, we have categorized the gift types. Let's check it out!
Rakhi Gift Ideas for Sister
The unvarnished lustre of this relationship should not only be cherished on Rakhi but every day! Hence, we have tried to come up with some non-perishable Raksha Bandhan gift ideas for sisters that can be enjoyed for a little longer.
Rakhi Gifts for Married Sister
Choosing Raksha Bandhan gifts for a married sister can be challenging. Though now she is associated with another house, she would still look forward to the best gift from you. After all, she is your dearest sister, isn't she? Let's try to reach her expectations, shall we?
1. For Lady of The House Sister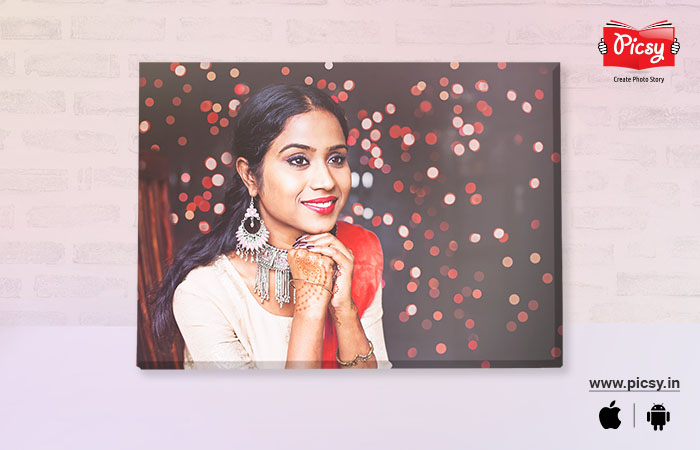 Your sister is the lady of her house. She enjoys decorating her living space, be it curtains, chandeliers, vases, or wall-mounted photographs. Hence Canvas prints online hung on the wall can make a truly fantastic Rakhi gift for your sister. Not only do canvas prints add to the décor of her home, but they also are a wonderful way to get lost in the memory of her many happy moments.
2. For Stressed to the Edge Sister
Is your sister a stressed mother who is working from home? She must be right at the edge to scream every moment. And why not? The pandemic life has become daunting indeed. Ask her to find out some time for herself with a beautiful Buddha incense stick. Meditation and the subtle aroma may calm her or not; at least she will find some lapses to relax.
3. For Newly Married Sister
If your sister is newly married, she must be in a new fantasy world that starts and ends with her husband. All she can long for right now, a little more time with the love of her life. So, what can we do for her? Get two tickets to a place nearby so that they can spend their weekend indulged in their own world. How does that sound?
What may be greater than happy nostalgia? Give your sister a sibling photobook this Rakhi!
Rakhi Gifts for Elder Sister
Here are a few amazing Rakhi gift ideas for elder sister who might act like Mom but is your dearest friend.
1. For Your Travel Freak Sister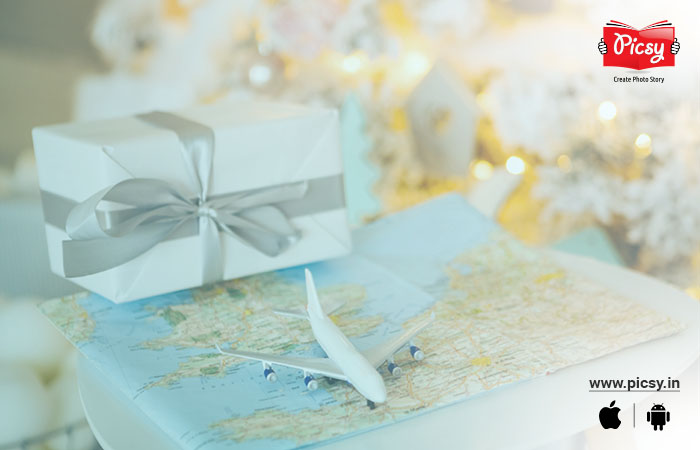 You know how much your sister likes to travel. It is almost as though she packs a bag every day and is off to some obscure corner of the world. For such a sister, what better than to gift her a holiday. Nowadays, travel companies offer varied travel itineraries to cater to the entire spectrum of travellers. From culinary tours to spa holidays, you have a wide range of holidays that your sister is sure to enjoy.
2. For Your Adventurous Sister
Move aside Indiana Jones, the sibling approaches. So, your sister is an adrenaline junkie. Skydiving, parasailing, bungee jumping, she's done it all. As one of the Rakhi gift ideas for your sister, gifting her a set of the very latest in adventure gear will surely add tons of thrill to her sojourns. You could include stylish backpacks, cool trekking footwear, camping items, and even accessories like a compass and a flashlight to create the perfect adventure toolkit for your sister.
3. For Your Fashionable Sister
Don't try and buy your fashionista sis clothes without asking her what she likes first. She knows fashion inside out and so if you wish to buy her a new wardrobe addition, it's best to take her out shopping with you. Another great Rakhi gift for your sister would be to gift her a day at a fancy salon where she can be pampered and groomed to look her glitzy best.
4. For Your Foodaholic Sister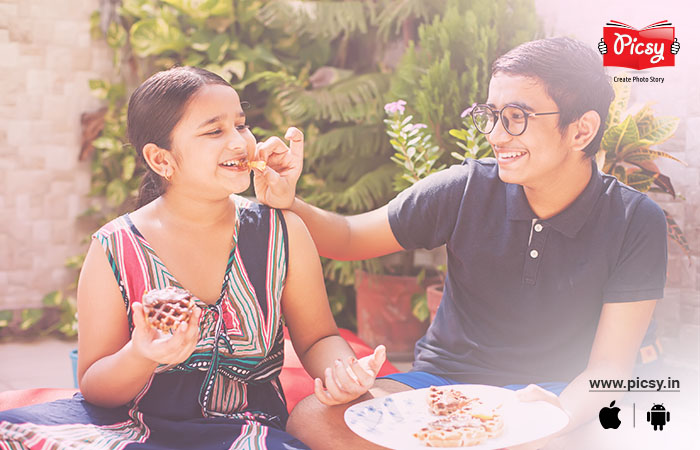 Given the fact that your darling sibling lives to eat and is a gastronome by all measures, as a Rakhi gift for your sister, a gourmet hamper is a great option. Your gift hamper can be one that caters to your sibling's sweet tooth, filled with chocolates, candies, and pastries, or you could gift your sibling a hamper with an assortment of cheese, condiments, loaves of bread, or even tea and coffee. A bottle of Irish cream can also prove to be a lovely touch to your gourmet Rakhi gift ideas for your sister.
5. For Your Party Animal Sister
Your sister is a party animal and has been one for years. One of many Rakhi gift ideas for your sister would be something that adds glam to her party den. You can choose from beer mugs and shot glasses, artsy dispensers and decanters, or even speakers and mini DJ turntables. You could also get her some quirky home décor, fitted with trippy lights and cute messages to jazz up her space.
6. For Your Health-freak Sister
Your sister can run faster than you, and she also loves the gym more than you do. Her endless ranting about unhealthy habits has driven you to the edge many a time, but she means well. Show her your appreciation with a Rakhi gift for your sister that helps her reach her goals quicker. You could choose from a wide range of fitness gadgets, now readily available, or a hamper comprising healthy food items like heath bars and shakes. And maybe you could accompany her on her morning jog as well.
Are you looking for a custom Rakhi gift? Download Picsy and let us help you pick the ideal gift!
Rakhi Gifts for Little Sister
She is the dearest of all, and you being your protector of your little sister, you love her the most. Hence, we have listed out a few amazing Rakhi gifts for your little sister. Keep reading.
1. For Your Creative Sister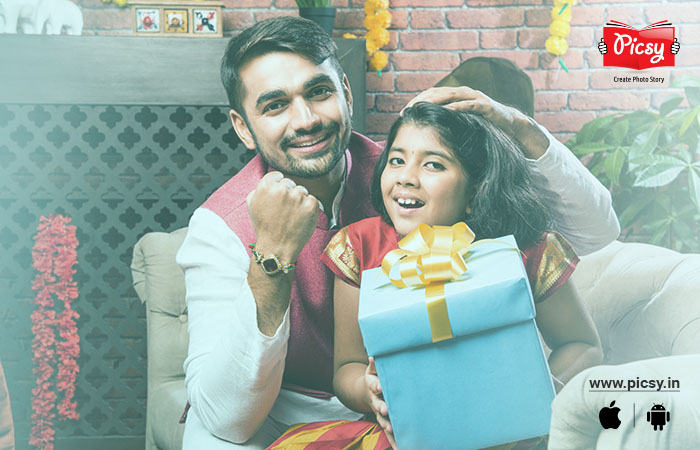 Your sister is the creative one in the family. A beautiful and memorable Rakhi gift for sister would be to give her an opportunity to hone and expand her creative skills. You could choose fun workshops about pottery, painting, poetry, cooking, and the list goes on. Gifting your sister entry into such a workshop would not only help her in sharpening her skills but all in meeting like-minded people who share
2. For Your Barbie Girl Sister
Does she like to play with barbies and dress like a princess? Then listen up! This idea is something she will remember forever. Get a pretty pink dress with a crown on top. Make her feel like a princess on the day of Rakhi till she bursts out of happiness.
3. For Your Scientist Sister
Is your sister one of those girls who keep experimenting with chemical compounds, magnets, and electricity? Then give her more reasons to fall in love with science! This Rakhi gift her a book of scientific experiments that she can carry and help her innovate new things.
Homemade Rakhi Gifts for Sister
Homemade gifts have a warm feel to it. Where you give it to your parents on their Anniversary or create handmade gifts for your sister on Rakhi, they are worth appreciating.
1. For Your Dreamer Sister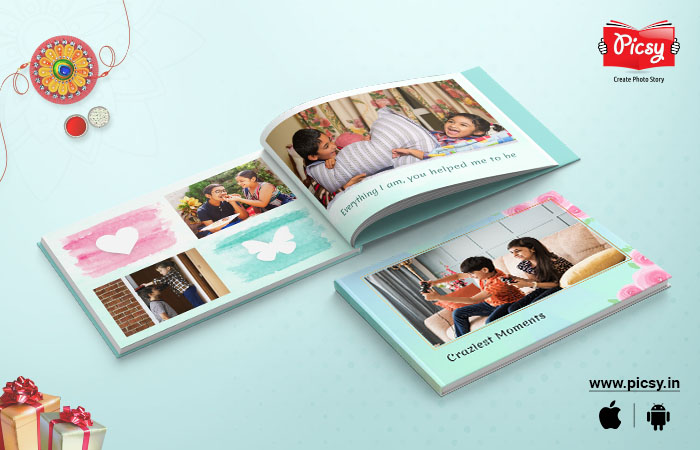 Now, this is one gift that you can never go wrong with. It is definitely one of the best Rakhi gift ideas for your sister, no matter if she is a workaholic or an adventurer. Siblings photo book printed on exclusive glossy or matte paper where you can recreate the magic of when you and your sister were kids. You two were partners in crime, and now you and your sister no longer have to dream about the past. You can physically experience it with a custom photo book and personalize it in your way. How cool is that?
2. For Your Graphic Designer Sister
Are you awed by how beautifully she edits images? Why not tell her how inspiring she is by gifting the adobe suite yearly subscription or maybe a digital canvas? Let her know; you want her to excel in the art she loves to live in. This will surely lead the pack of Raksha Bandhan 2022 gifts that she might be getting from other siblings.
3. Happy Rakhi Messages
Sometimes all our siblings need is a little reminder to know how much we love them. Here's to a subtle happy Rakhi message that does not only bring a smile to their faces but later becomes a bookmark.
Here are a few examples of sweet messages for your sister:
- Hey, I am always going to be there for you. Happy Rakhi!
- Don't just talk about traveling the world. Let's start saving together.
- If you feel all alone, I will be just one call away.
Send your brother a lavish sibling canvas print this Rakhi!
Expensive Rakhi Gifts for Sister
We do a have a list of expensive Rakhi gifts for your priceless sister as well. Keep reading.
1. For Your Workaholic Sister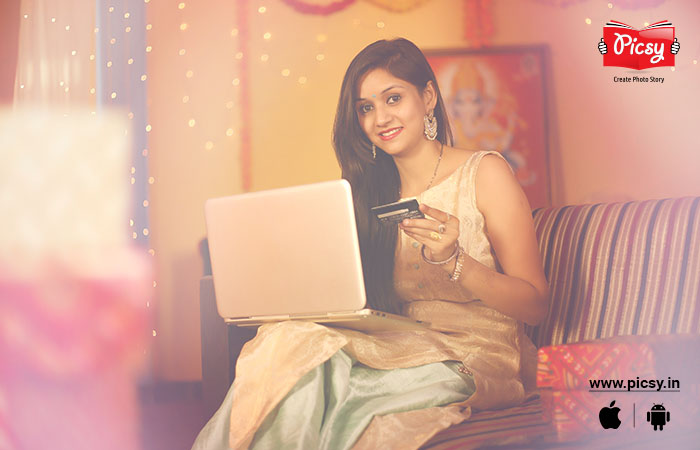 Your sister is an achiever. She works long hours, has a water-tight schedule, and is always productive. The perfect Rakhi gifts for siblings who is workaholic would be personalized office accessories like a mac air, chrome cast, or even a personalized, Japanese gold-plated fountain pen with her initials embossed on it. It's the boss girl's day. Make it count.
2. For Minimalist Sister
To gift a minimalist sister, an expensive gift is challenging. You have to think of something, which would be organic, simple yet classy. Could you think of the right gift? You didn't get the hint yet? We are talking about bottled poetry. What can be classier than an expensive bottle of wine, eh?
3. For Old-soul Sister
We all have a side that talks about a different era. The scent of wet mud, old book, and moss take us to a different world, where have never been yet felt unknowingly nostalgic. Do you think your sister feels the same? Then hand her an antique clock to be hung on the wall. It will definitely travel her to the time she wants to be lost in.
Bidding Adieu:
This year make your Rakhi gifts extra special with these gift ideas. Now whether it is a gift or a Rakhi return gift, your one will not only stand out from the crowd; you will leave a reason behind to be remembered. Picsy wishes you a very happy Raksha Bandhan and congratulates you and your sibling on the sacred bond you share. Download the Picsy app now to create amazing sibling photo albums for you and your siblings to cherish for years to come.
Happy Rakhi to you! Keep spreading love!
Ready to hold your memories in hand?