Rakhi Messages, Wishes, and Quotes for Brother and Sister
Updated: July 29, 2022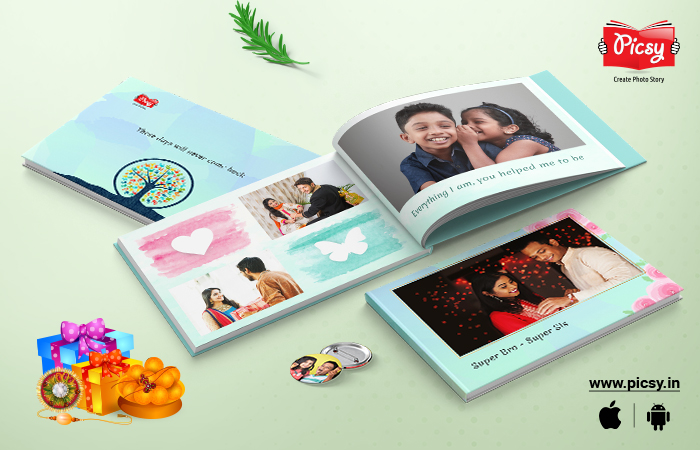 The excitement of Raksha Bandhan walk us down memory lane when all our cousins gathered, all decked up in new clothes, to eagerly celebrate the festival early in the morning. Remember, when we were kids, how we used to save every penny to get the best and biggest Rakhi from the pyramid of stacks displayed? We used to think it would light up our brother's mood. Silly were those days, but so real that it feels like it was just yesterday. These small tokens of memories are quite priceless. Fighting over one chocolate and getting the most number of pooris (flatbreads), we were often compared with the stray dogs in the area. But how funny it is to say that each of these memories has knitted a close bond today.
Raksha Bandhan, the bond of protection, takes a deeper note in strengthening the attachment between siblings every passing year.
As sweets and chocolates are exchanged between brothers and sisters on this day, so as Rakhis and thoughtful presents. As these memories are well treasured while making a family photo album, we keep thinking about how can we make the next Raksha Bandha extravagant? How to celebrate Rakshabandhan in a way that our siblings won't forget? You may scoff at first, but a love note is not only for partners. With a thoughtful gift, this Rakhi, add a sweet greeting for your sibling to add a personal touch to the festival.
Looking for a personalized Rakhi gift? Download Picsy and let us find you the perfect present!
Best Raksha Bandhan Wishes and Messages 2022
On this happy occasion of Raksha Bandhan 2022, let us share a few heartfelt wishes and messages that can be shared amongst siblings.
Happy Raksha Bandhan Wishes and Messages for Brother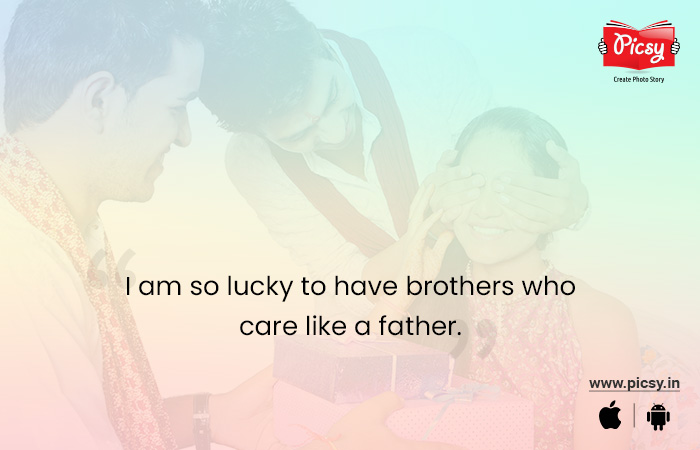 1. I am so lucky to have brothers who care like a father.
2. You are my strongest pillar. Thanks for always defending me whenever I have been in trouble.
3. I couldn't be blessed enough to have such a lovely and caring brother like you.
4. Thank you, Bhai. You are the best partner and roommate in this entire world.
5. Thank God we have the same mentality and are equally weird. I could never survive without you.
6. Bro, Happy Raksha Bandhan! You have always been there for the entire family, not only me. I do get inspired by you, the person you have become.
What is better than a tangible memory? This Rakhi, gift your brother a sibling photobook!
Happy Raksha Bandhan Wishes and Messages for Sisters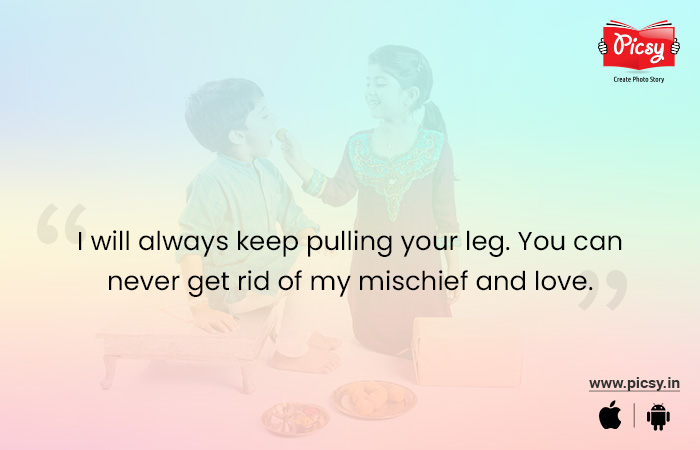 1. I will always keep pulling your leg. You can never get rid of my mischief and love.
2. Let us promise to be there for each other all our lives.
3. You are nothing lesser than an angel. Thanks for always taking care of me when mom has not been around.
4. My lovely sister, I hope happiness blanket you all your life and save you from all the miseries.
5. You are someone I have always banked upon and told all my problems. I don't know how I will feel in this world without you.
6. I was indeed very lucky to have a sister like you. Happy Raksha Bandhan.
Best Raksha Bandhan Quotes 2022
Sometimes a few quotes tell exactly or more than what we want to describe. Hence, we have added 10 Raksha Bandhan Quotes that you can use to bring a smile to your sibling's face.
Happy Raksha Bandhan Quotes for Brothers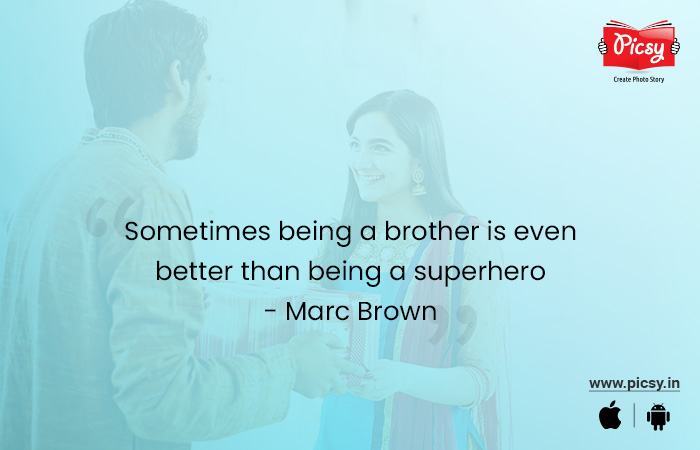 1. "Sometimes being a brother is even better than being a superhero"- Marc Brown.
2. "My brother may not always be at my side but he is always in my heart."
3. "Help your brother's boat across, and your own will reach the shore." – Hindu Proverb.
4. "My dear brother, you are the reason for my smile. I thank the universe for choosing me your sister. Happy Raksha Bandhan!"
5. "Our brothers and sisters are there with us from the dawn of our personal stories to the inevitable dusk. Happy Raksha Bandhan!"
Happy Raksha Bandhan Quotes for Sisters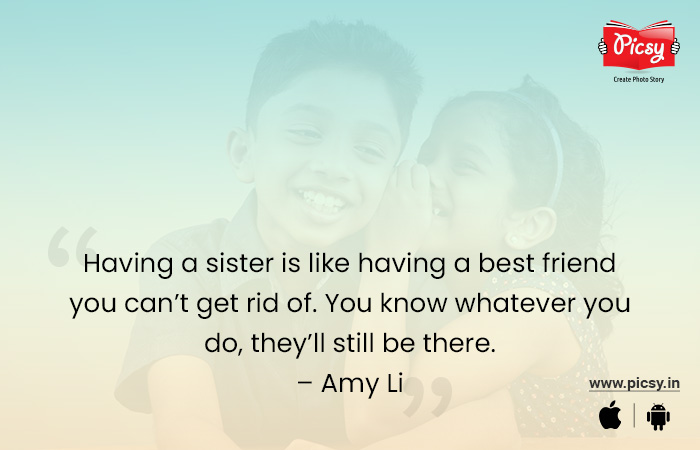 1. "Having a sister is like having a best friend you can't get rid of. You know whatever you do, they'll still be there."– Amy Li
2. "Sister is a person who's been where you've been; someone you can call when things aren't going right; is more than just family; a sister is a forever friend. Happy Raksha Bandhan"
3. "We hang out, we help one another, we tell one another our worst fears and biggest secrets, and then just like real sisters, we listen and don't judge"– Adriana Trigiani
4. "It's hard to be responsible, adult and sensible all the time. How good it is to have a sister whose heart is as young as your own. Happy Raksha Bandhan!"
5. "For there is no friend like a sister in calm or stormy weather; To cheer one on the tedious way, to fetch one if one goes astray, to lift one if one totters down, to strengthen whilst one stands." – Christina Rossetti
This Rakhi, greet your sister with an extravagant sibling canvas print!
Raksha Bandhan Greetings Messages
Now that we are celebrating everything virtually and the pandemic has shaken all our lives. Here are a few Raksha Bandhan wishes that you can share with your siblings over the phone.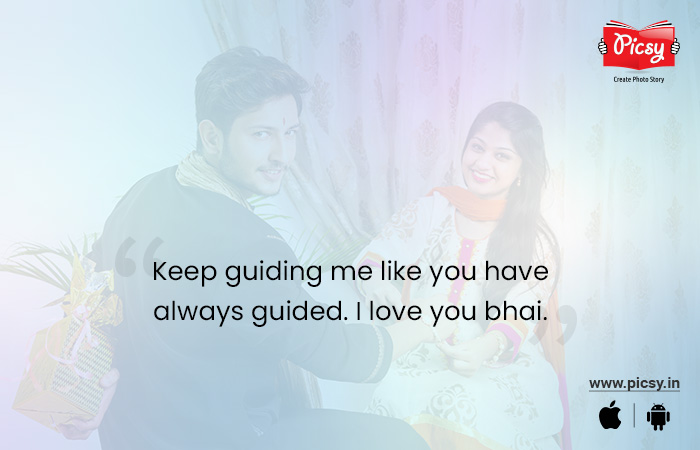 1. Keep guiding me like you have always guided. I love you bhai.
2. I pray for your good health and long-life, sister. I hope you stay fit and happy all your life.
3. You are not only my brother, but my partner in crime, my savior; my everything.
4. Let's chuck out some time and sit with our printed photo albums over a cup of tea and recall our happy childhood memories.
5. You are my best travel partner and strongest coolie. Keep carrying all my bags and make me burden-free.
Raksha Bandhan Wishes in Hindi
Ye dhaaga pyar se buna gaye hain. Rakshabandhan ki dher saari shubhkaamnae.
Raakhi ki dor aur apno ke pyar ka shor, sirf aapke liye. Happy Rakshabandhan.
Is Rakshabandhan aap khush rahein, surakshit rahein aur aapke saare sapne poore ho.
Is Raakhi me bhara mera pyar aap pe nyochavar. Happy Rakshabandhan.
Pyar ke kuch kacche dhaage, jisse app rahein hamesha aage 😊 Happy Rakshabandhan.
Raksha Bandhan Quotes for Brother in Hindi
1. Is baar mehengi raakhi khareedi hai bhaiya. Shagun bhi zyada chahiye. Happy Raksha Bandhan.
2. Aapki khushi meri khushi, aapka wallet mera wallet. Happy Raksha Bandhan Bhaiya
3. Pyare Bhaiya, aap to mera khyaal rakh loge par aapka khyaal kaun rakhega. Bhabhi ki aas me, aapki pyari behna. Happy Raksha Bandhan.
4. Hapy Raksha Bandhan Bhaiya. Meri Raakhi aapko hamesha khush rakhe.
5. Bhaiya more Raakhi ke Bandhan ko nibhana. Puraane gaane pasand hai na aapko. Happy Raksha Bandhan.
6. Pyare bhaiya, acche se gym jao taaki meri raksha kar sako. Happy Rakshabandhan.
7. Bhai bhi aur dost bhi. Thank you for everything bhaiya. Happy Rakshabandhan.
Raksha Bandhan Quotes for Sister in Hindi
1. Ye aapke bhai ka vaada hai ki mai hamesha apaka smarthan karunga. Happy Raksha Bandhan.
2. Teri khushi hi meri duniya hai. Happy Raksha Bandhan pyari behna.
3. Tumhari raakhi ne ek baar fer mujhe hammare bachpan ki yaad dila gaya. Happy Raksha Bandhan behna.
4. Bhale ham kutte billiyo ki tarah lad chuke hain, tum fer bhi meri sabse pyari dost ho. Happy Raksha Bandhan behna.
5. Maine kuch to sahi kiya hoga ki mujhe tum jaisi behen mili. Happy Raksha Bandhan
6. Dear behna, kaash tum thori kam moti hoti to is raakhi mai tumhe apni palko par bithata. Happy Rakshabandhan.
Raksha Bandhan Status for WhatsApp, Facebook, and Instagram
At the time of the pandemic, many of us are not so lucky to wish our 'partner in crime' Raksha Bandhan physically. We have a list of Raksha Bandhan greetings that you can send over WhatsApp, Facebook, or any other social media to all those siblings.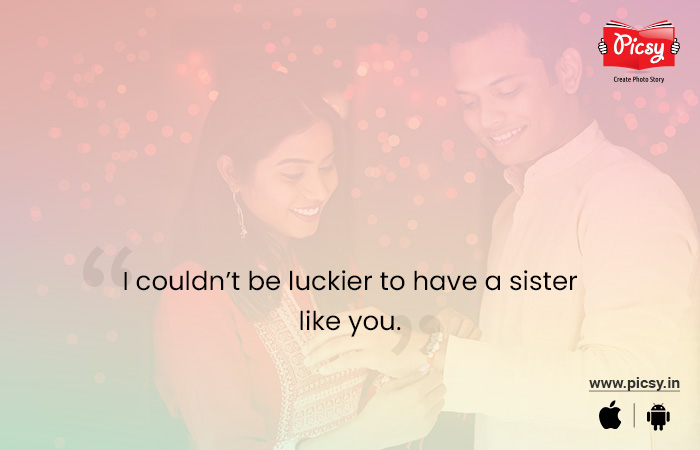 Rakhi gifts for sister and brother are cliché. Let's switch on to something emotional, like writing the words we always meant to say. We have a list of Raksha Bandhan greetings that you can send over WhatsApp, Facebook, or any other social media to all those siblings.
1. I couldn't be luckier to have a sister like you.
2. I know you are dying to upload Raksha Bandhan status images and cannot wait for it, but give me a moment to express my gratitude towards you. You are the loveliest sister one can ever ask from God. I thank you for who you are and how you have treated me.
3. I was looking for many Raksha Bandhan messages so that I can wish you too. But you know what, you mean so much to me that not a single Raksha Bandhan quote could touch my heart. All I want to say, you are priceless and the best sister in the world.
4. There were so many Raksha Bandhan gift ideas, but I got confused about which one to get for you. I hope I picked the right one, cause all I want is to give some happiness in these tough times.
5. I love you; you know that. But stop annoying me all the time.
Rakshabandhan Status and Captions for Whatsapp, Facebook, and Instagram
Yes, the list continues. Keep reading the amazing social media captions that you can share from your profile.
1. "We didn't even realize that we were making memories; we just knew we were having fun."
2. "I knew you will always be there for me, Brother. You are, were, and will be my best friend, and you are the best gift I have ever got! Happy Raksha Bandhan, Bro!"
3. "We often disagree, we often fight over silly things, but that doesn't change my love and affection for you, my lovely Brother. Wishing you a Happy Raksha Bandhan, Bro!"
4. "This Rakhi season, we are not together, but that does not alter my love and care for you. I promise to you that I always take care of you and protect you from all odds. Happy Raksha Bandhan, Bhai".
5. "With a small hope that our love and care for each other will never die, I want to wish you a Happy Raksha Bandhan."
Conclusion
We hope these sweet and warm greetings help in fetching the right words for your sibling. Surprise them with hearty personal gifts like a sibling photo book from Picsy and strengthen your bond with a lovely message at the end. Did you download the app yet? It has a range of personalized gifts that are hard to resist. Buy one this Raksha Bandhan and put a delightful smile on your sibling's face. Get the Picsy app now.
Ready to hold your memories in hand?