…And The Best Gift For Raksha Bandhan is – Picsy Personalized Sweet Siblings Photo Books
August 07, 2019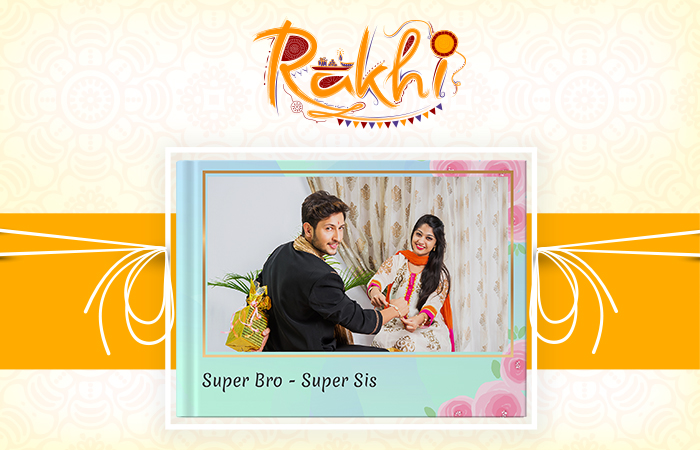 वो लड़ना, वो झगड़ना और वो मना लेना
यही होता है भाई बहन का प्यार और
इसी प्यार को बढ़ाने आ रहा है
रक्षा बंधन का त्यौहार
Sister: Bro, do you remember when you were 10, I punched you on the face and you cried like a baby?
Brother: No, Sis. I have not cried in my entire life. I…
Sister: It's Okay, Bro. I also remember the chocolates you gifted me when you were 10. Now, you are 20, what gift will I get?
Brother: I will give the best gift of your life. Just promise me you won't punch me on the face.
*Pause*
Both Laughs: hahaha :D
Dear Siblings, it's time that you go back in time and bring back the little fights, innocent care, selfless love and lots of laughter. This Raksha Bandhan, express your bond of care and love with Sweet Siblings Photo Books from Picsy.
Unlike every festival, this day is different because it's totally focused on 'Siblings'. It doesn't matter if you are 10, 20 or 40 – sisters would still taunt brothers sweetly and brothers would still fight with sisters innocently. This is one of the pure bonds of love which so grows over time that it becomes so strong that it can't be teared or broken. The thread of the Rakhi represents the same, as per the Indian tradition.
Now, ask yourself. Does a small gift or few chocolates suffice? Of course, not. That's why Picsy introduced Siblings Theme specially for this festival to give brothers and sisters the real feel of emotions and the ineffable experiences you had together.
Theme layout is created and curated by Picsy design experts so you just have to upload your photos and Ta-Da, your photo book will be ready in minutes. Your lifetime of memories created in minutes. What else do you ask for? Picsy Photo Book will melt your siblings' heart. Don't trust us – just create, order, print and feel it. We bet you will get happy tears.
Chocolate is One Time. Photo Book is Life Time.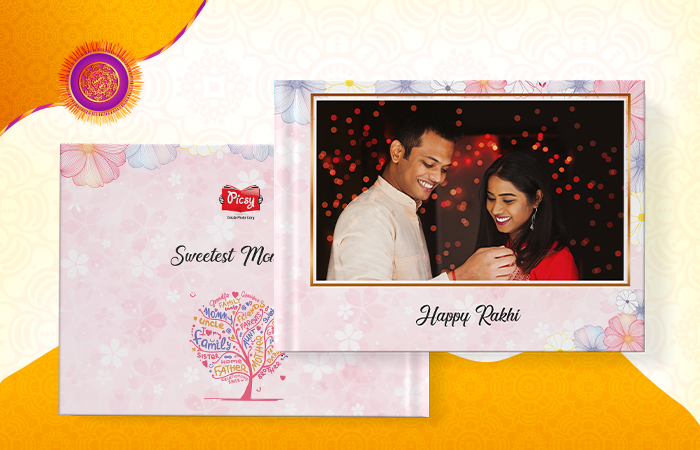 Go beyond chocolates. Gift Picsy personalized photo album. How?
Download Picsy App
Choose 'Siblings' Theme
Upload Sweetest Photos
Edit, Adjust and Filter Photos
Change Text and Layout
Add Up To 80 Pages
Preview and Order Photo Book
Your order of happiness will be delivered at your doorsteps within or before specified date. Preserve 'your circle of strength' Moments with Picsy for lifetime. Dear sisters and brothers, may this Raksha Bandhan bring lot of happiness, luck and prosperity.
PS – Along with Raksha Bandhan Gift of Picsy Photo Book, you can also give chocolates (complimentary).
No offence. :p
Ready to hold your memories in hand?