How to Celebrate Raksha Bandhan 2023 in Unique Way!
August 10, 2023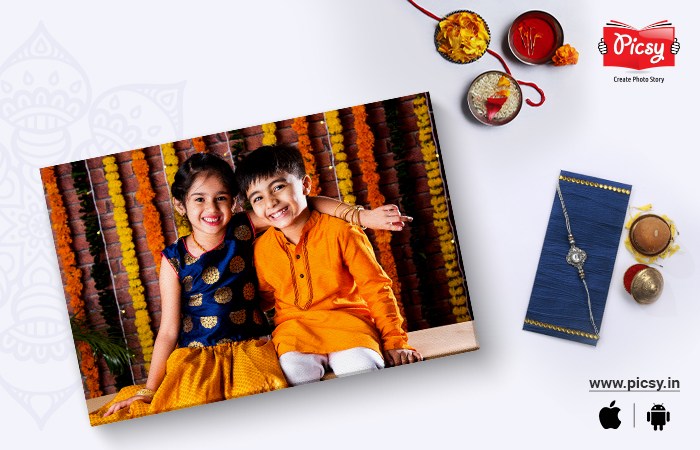 From the first person we ever fought with to the one who eventually became our bodyguard, this Raksha Bandhan, let the sisters be your rakshak!
Childhood is all about up and down relationships – snatching the remote to giggling over inside jokes. These memories are priceless, and the essence grows more with time as we tend to get busy in our lives and long for a family reunion, such as the celebration of raksha bandhan. These few moments with our siblings are what keep us going when we fall on our knees and are hit by the reality of the immortal rat race in life.
To keep these moments to ourselves and own the happy memories forever, we keep recalling them. But why not we do something tangible – feel and relive those innocent memories of raksha bandhan celebration? Preserve them with brilliant family photo album ideas.
Rakshabandhan 2023: Date and History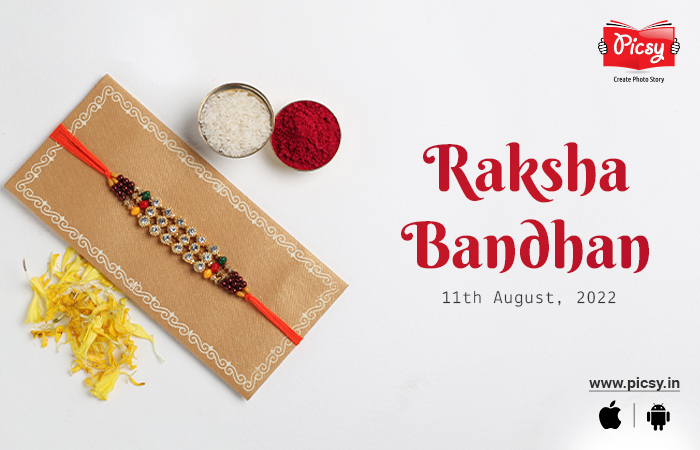 Dates for Raksha Bandhan change from year to year based on the lunar calendar cycle. It is on Wednesday, August 30th, this year. Raksha Bandhan originated from a legend of Lord Krishna and his companion Draupadi, two characters who, as per Hindu scripture, represented platonic and compassionate relationships.
According to legend, Lord Krishna injured his finger while throwing his heavenly discus. Draupadi, a close friend of his, hurried to tend to the wound and wrapped the frayed end of her cloth around the bleeding finger. After thanking Draupadi for her care, Lord Krishna continued the legend by promising her perpetual and steadfast protection. He honored this promise, especially after she was publicly humiliated in the Hastinapur royal court.
Since then, according to the Hindu rakshabandhan rituals, the sisters tie Rakhi on their brothers' hands as a sign of protection, and the brothers take an oath to take care of their sisters. But it has now come to a point in every house where Rakhi has become a celebratory festival, celebrating family togetherness.
How Do We Celebrate Raksha Bandhan?
This event, which is honored on a full moon day, in Sawan month according to the Hindu calendar, is renowned for its luckiness in reviving and strengthening sibling bonds. In order to wish their brothers a happy and prosperous life and to receive rakhi return gifts sisters tie a string around their brothers' wrists on this day. This thread also gives the brothers a share of the burden of raising and defending their siblings for the rest of their lives. People living in different regions of India have different answers to the question, 'how to celebrate raksha bandhan?'. I'll describe how our family celebrates Rakhi. See what your sibling would love doing as the main goal is to have fun.
Buying Rakhi
Sisters start purchasing elaborately designed rakhis for their brothers out from bazaar well in advance of Raksha Bandhan. For the event of Raksha Bandhan, they search for unique rakhis in the shape of multicolored string, golden rakhis, wristbands, amulets, and other traditional male wrist ornaments. Don't be discouraged if your brother couldn't receive one because you can send him Rakhi along with some awesome gifts like Canvas Prints Online It's all about making your sibling happy, after all.
Bring your innocence and memories back with Picsy's Siblings Fun PhotoBook !
Raksha Bandhan Rituals
Brothers and sisters dress in new garments on the day of Raksha Bandhan and celebrate the holiday with their parents, grandparents, and others as a family reunion The sisters perform aarti as part of the ritual, which also entails lighting a Diya, or clay lamp, symbolizing the fire deity. They recite prayers for their brother's welfare and place a tilak (dot) on their brother's forehead. Along with this, the brother is given a serving of dessert or dry fruits, and then the Rakhi is tied around his wrist. It is now the brother's time to give his sister rakhi gifts after the Rakhi has been tied around her wrist.
Rakhi Gifts
Speaking of how Raksha Bandhan is celebrated, Raksha Bandhan gifts for sisters top the list. You might have multiple Raksha Bandhan celebration ideas, but what we fall short on are the gifts. And who would want the same old chocolates as gifts? Sure, sweets and candies can tag along, but the gifts have to be impactful, not? So, we have some quite interesting Rakhi gift ideas. Check them out.
1) Sibling Photo Albums
Cherish your childhood together and bring back your memories to live with sibling photo album. Together, flip them over a cup of chai on a rainy day, with thunders thundering like it's dancing in joy.
2) 3D Memento
3D smart light memento would be just perfect for a bookworm sibling. It will not glow the rakhi wishes and messages you want to convey but will let your sibling read the favorite novels at night.
Looking for something exclusive for your sibling? This Rakhi, gift them Acrylic Prints from Picsy.
3) Photo Prints in a Box
Collect all your fun memories together, gather them in a box, and call it the 'box of happiness.' So whenever your sibling misses you and feels down can open the box and relive the fun days.
4) Mouthwatering Delicacies
Put some effort and research on Zomato, where your sibling would like to eat. Sure, it is not a tangible gift, but memories are forever. Get the right restaurant, take your sibling or the entire family out for dinner and click photos to make this day last till death does apart. Don't forget to chalk out some family photo ideas before you go.
Spending Rakhi at Home
Of course, Raksha Bandhan gifts and rakhi rituals play a huge part but aren't the prime moto of the day to spend some time with family? What if it is not a ritual and you are not bound to do it. But why not? Let's do it. We never know what the future holds for us; make the best of it and gather all the memories we can till we can't. What if your brother gets a job abroad. It would be happy news, but you have to spend the Rakhi alone. So, till you all are together, get A-awesome shots this Rakhi for your next year's photo calendar.
Download Picsy App and Celebrate Rakhi with memorable gifts.
This Rakhi, Together Let's Celebrate Memories
Create your Rakhi gifts truly extraordinary this year by using these suggestions. Now, whether it's a Rakhi gift or just a gift for any of your family members, your gift will not only make them happy but also give someone a cause to remember you.
Happy Raksha Bandhan from Picsy, and congrats to you and your sibling on your special relationship. Create incredible sibling photo albums with the Picsy app today to treasure for years to come with your siblings.
Ready to hold your memories in hand?