Heartfelt Mother's Day Celebration Ideas to Show Your Love
April 14, 2023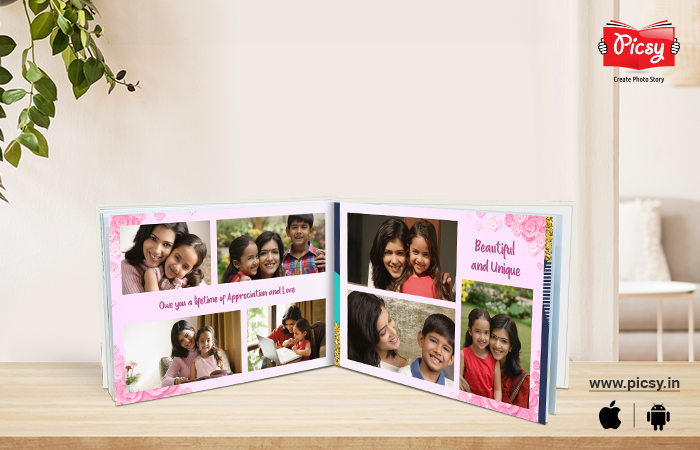 She is the anchor in a stormy sea of life, a part of God to guide you, a friend that you can forever rely on – she is mom, she is irreplaceable. Mother's Day shouldn't honestly be the only day to cherish her selflessness. Rather, we should try to make her life happier every day – whether with a decent mom and son photography session or mom and daughter outing.
However, it is still a great thing to have one day for mothers all across to celebrate their charm, magic, and whatnot; they are just incredible. So, I am here to give you some simple, unique yet fantastic (just like your mom) ideas to celebrate mums Day. There are a billion ways how to celebrate Mother's Day. And the least you can do is tell her you are grateful. But I would say, spoil her, and let her feel carefree; she needs to feel out of control one day, at least.
Spoil Your Mom with Picsy's Thoughtful Gifts
Every mother has a part in her that longs for your childhood memories to come back. Through Picsy, give her those memories back. It is one of the greatest things to get for Mother's Day!
Let's get back to the Mother's Day 2023 gift ideas now, shall we?
Skip to...
Mother's Day Celebration Ideas
Mother's Day celebration can be in any form. It does not only have to be gifts. Here I will talk about anything and everything that you can gift or do to celebrate her.
Mother's Day Themed Party
Mother's Day party idea might not sound like one of the Motherly Mother's Day activities. But it would be fun (not for you, but for her). Call all her friends and let her have time of her own, with her friends.

A Bouquet on Mother's Day with a Note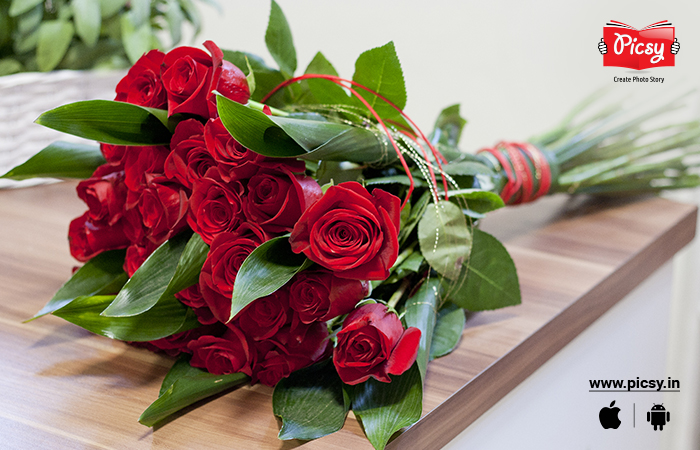 Get her, her favorite flower and write Mother's Day wishes this time. It is one of the modest Happy Mother's Day gifts one can give.
A Nostalgic Photobook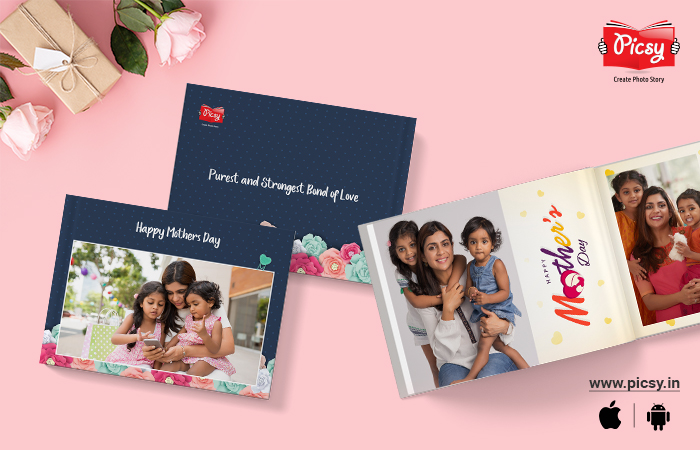 Mummas are emotional. They feel for their child so much, that no matter what you give, they will be pleased. So, why not give the best gift? A gift of memories; a photobook with all the special moments in it.
Homemade Cupcakes on Mother's Day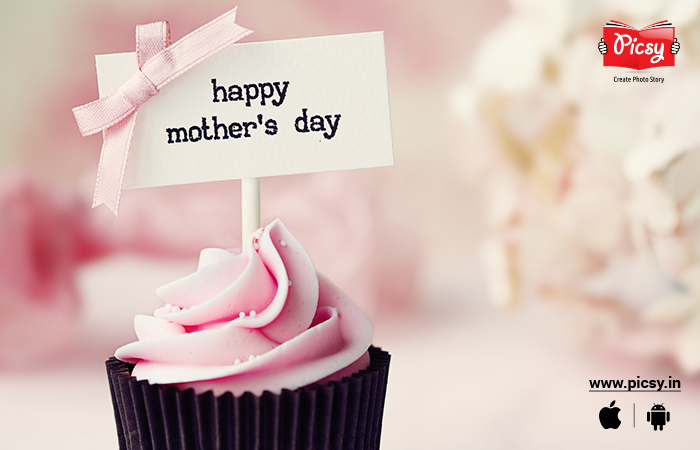 Bake her a cake. She cooks so much for the entire family. Why not pamper her today? There are several cupcake recipes on YouTube. You will nail it! Few things you do for love; few things you do on Mother's Day.
Salon Day on Mother's Day
Take her to a salon, let her makeover and self-love. A bit of pedicure, a bit of manicure, and a little bit more of hair spa. Make her feel like a queen.
Looking for classy photo products gifts for this Mother's Day? Download the Picsy App now!
Little Canvas Story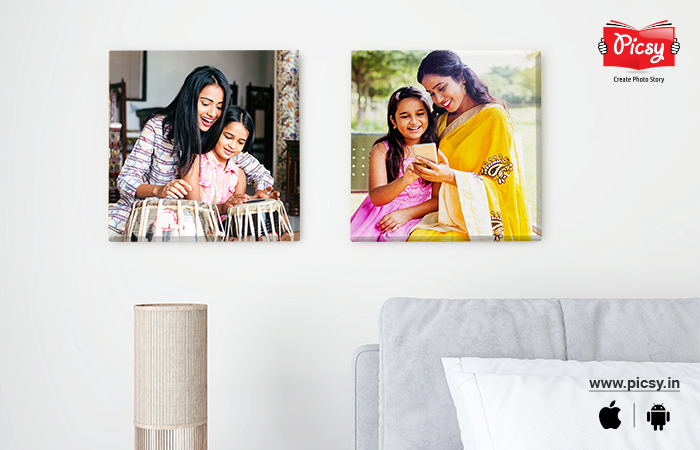 Get small canvas prints and make a little story of how she grew up from a little kid to a mother.
Burgers Can Win Hearts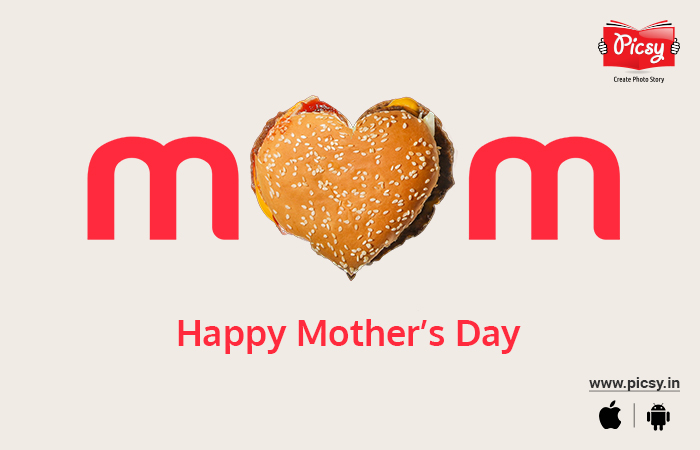 Take your mom out on a burger treat this Mother's Day. Or if you think pizza can make her happier, that is a good idea too.
Kitchen Equipment as Mother's Day Gift
If she is one of those moms who loves to cook and goes crazy over "New Amazon Kitchen Finds", then good kitchen equipment would be a fantastic gift. Whether a mixer and grinder, vegetable chopper, or simply a fridge organizer.
Mothers are the best! The best people should get the best gifts. Buy Floater Frames to surprise her.
Yoga Session for Fitness Freak Moms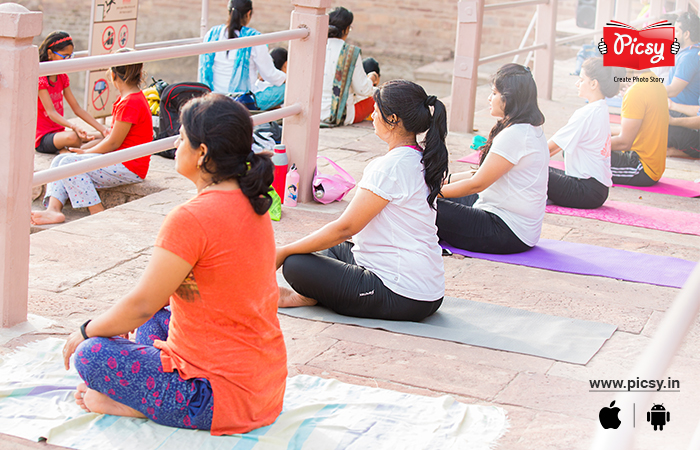 Is your mom one of those people who likes to go to the gym or do yoga? Arrange a yoga session for her and let her enjoy the day.
Movie and Muffin on Mother's Day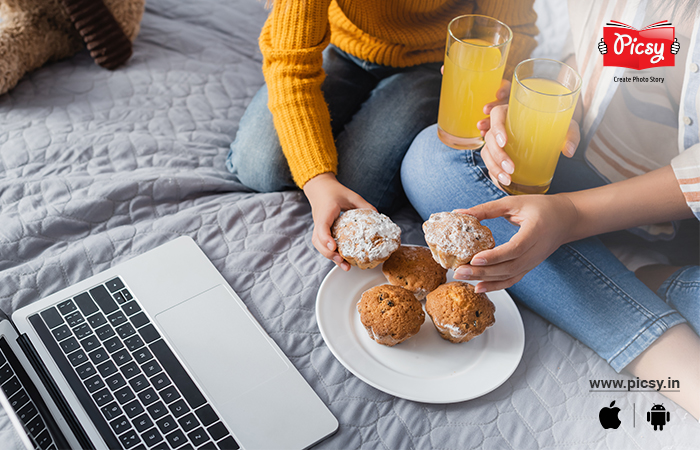 Mother's Day celebration is not just about gifts and parties. You can also celebrate by spending some time with her, watching a movie together and sharing a piece of cake.
Kind and Thoughtful Ways to Celebrate Mother's Day
Let's not forget about everything mother's do for us. Together, we can make every mother happy with little acts of kindness this world Mother's Day. Whether a foot massage or doing a few of her chores', showing kindness is also one of the decent ways to celebrate Mother's Day. So, let's look at the ideas and see what you and I, together can do for our mothers.
Personalized Photo Gift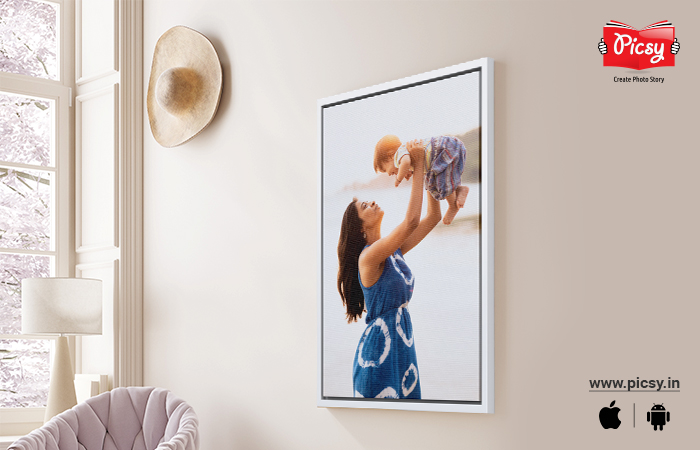 Personalized gifts are one the greatest ways to show you remember and you care. Whether an acrylic print, vinyl print, or floating print, it will make her happy.
A Spa Hamper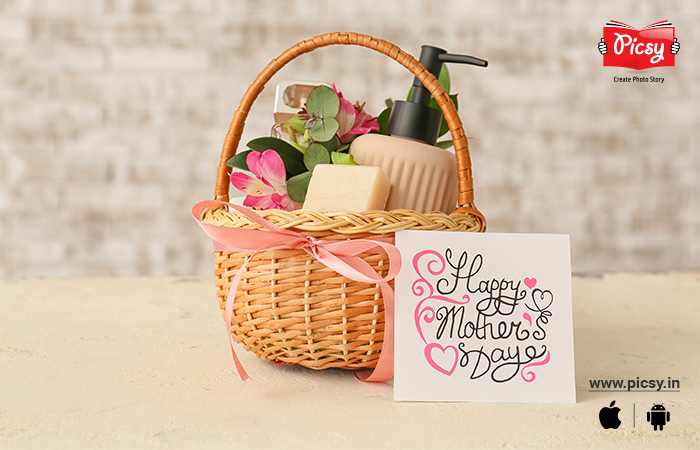 Make her feel relaxed with some relaxing Epsom salt, essential oil, and calm Om chanting music. Believe it or not, this is way more special for Mother's Day than giving her a random piece of jewelry. Show her, you care.
Mother's Day Outings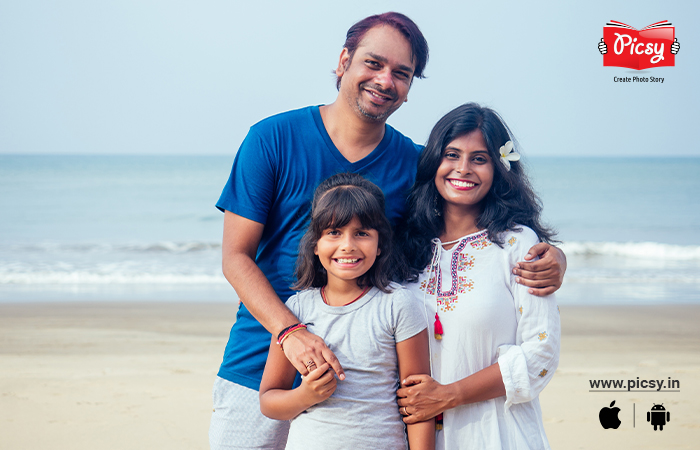 There are so many Mother's Day gift ideas, but Mother's Day outing ideas are the best. Take them out to a good restaurant or on a weekend trip, they feel so relieved and happy.
Breakfast Pamper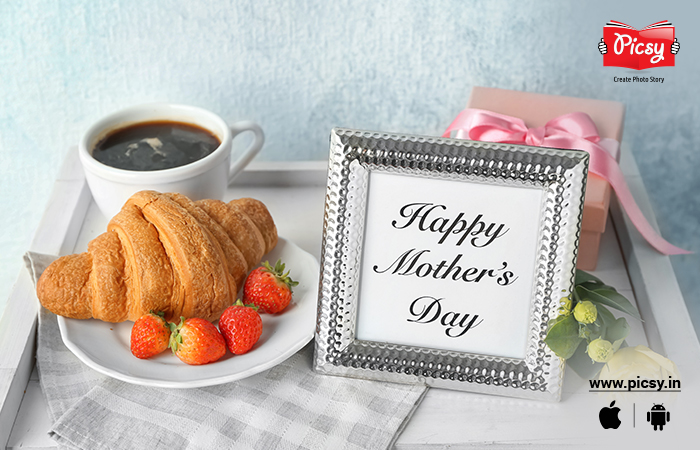 Get a gourmet meal delivered to your mom's doorstep if you live in a different city or just plate it for her. From French Croissant to Korean Kimbap - the possibilities are endless!
It's a Wrap
And that's a wrap! Sorry if you didn't find anything interesting. I have tried to cover a lot of ground in this Mother's Day gift ideas list, from sentimental to practical to just plain fun. You can check a few gifting options from Picsy, too. Download the Picsy App and give it a scroll!
Whether you choose to go the traditional route with flowers and chocolates or get creative with a personalized photo book or spa day, the most important thing is to show your mom how much you love and appreciate her.
So, go ahead and get shopping (or crafting, or cooking, or planning). Your mom deserves the very best, and with these gift ideas, you're sure to make her day extra special. Happy Mother's Day to all the amazing moms out there!
East or West, Mom Knows Picsy is the Best!
Remember, the best gifts don't always have to come with a hefty price tag. Sometimes, it's the simple gestures, like a heartfelt note or simple photo print, that means the most. No matter what you choose, just make sure it comes from the heart. And Picsy products are crafted with love. Check them out!
FAQs Related to Mother's Day Celebration
1. What customized gifts can make your mother feel special this Mother's Day?
2. How will you wish your mother this Mother's Day?
The best way is to keep sweet and grateful Mother's Day wishes on her pillow to surprise her.
Ready to hold your memories in hand?