Photo Album Gift: An Effortless Yet Beautiful Gift
March 16, 2022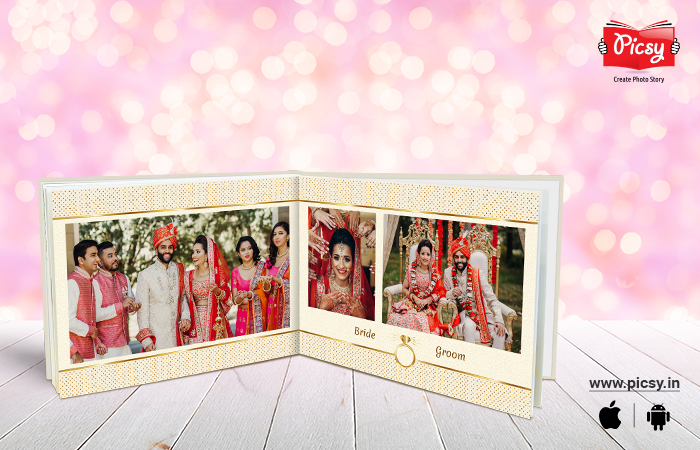 "Say cheese" Click! Bang on! You got a picture-perfect shot. It should surely get into your photo album. And we all know creating a photo album in itself is a great experience as it always brings a cheek-to-cheek smile to our faces. From a beautiful family photo album to your wedding album, the options to create a photo album is diverse. In addition to this, you can customize your photo album with your favorite quotes, moments, and forms of decorations. Moreover, they serve as a wonderful gift for loved ones.
Are you getting stressed out about how photo albums serve as gifts for the respective family members? Please don't fret. Let us take you on the journey of using photo albums as gifts. You might be excited. Without any further ado, let's dive into the blog.
Is a Photo Album a Good Gift?
A photo album is like a booklet used to illustrate the tales of the good moments. And who doesn't like to visit the memory lane of good moments? We all do. So, compile all the best memories and gather them in a photo album. We are well aware of the fact that the gifts carry an emotional association with them. So, this time, when you plan to gift something to your loved ones, please ensure to consider a photo album. An annual photo album is indeed an appropriate gift for your loved ones, as it carries beautiful memories.
Photo Album Gift Ideas 2022
A customized photo album always lights up our day. When we spare time to customize the pictures and turn them into a photo album, it surely adds value to the gift. After all, the efforts matter. But do you also get stuck in what gift you should give to your loved ones? Please don't fret. We have chalked out some really handy ways to manage your photo albums into gifts.
Photo Album Gifts for Husband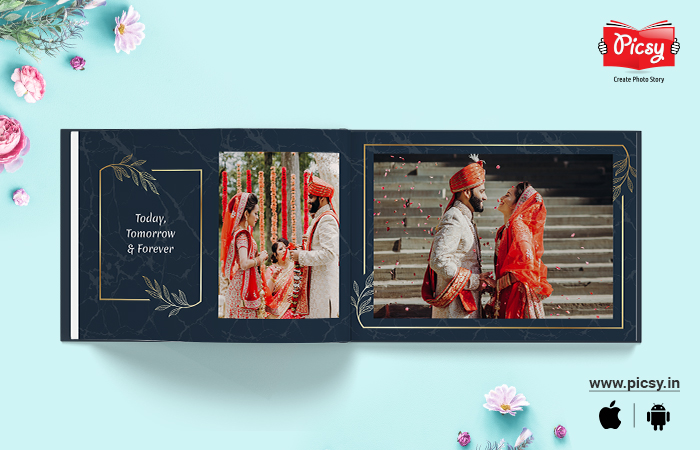 You and your hubby might have shared thousands of memories with each other. Your journey ranging from meeting each other for the first time to reliving your wedding vows can't be replaced! Why not show how much you admire the journey to the love of your life? How? Well, there is no better way to show your love to your hubby than a customized wedding photo album gift for him.
Create a lovely 'wedding vows photo album' consisting of all your mushy moments to reignite the romance between you two. Take advantage of this opportunity to rekindle him with showers of love.
Photo Album Gifts for Wife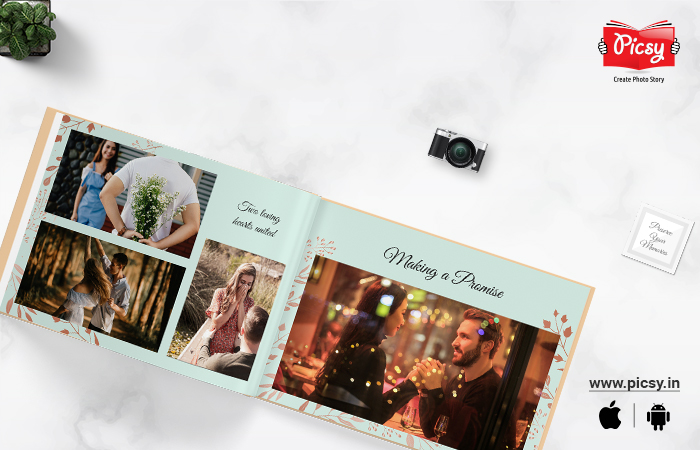 One of the ways to keep your wife happy is by gifting her cute stuff. And what is better than surprising her with a lovely photo album gift? Take her on a romantic date and surprise her with a beautiful collection of memories you both created collected in a photo album celebrating your life story. She will definitely love this gift.
Photo Album Gift for Boyfriend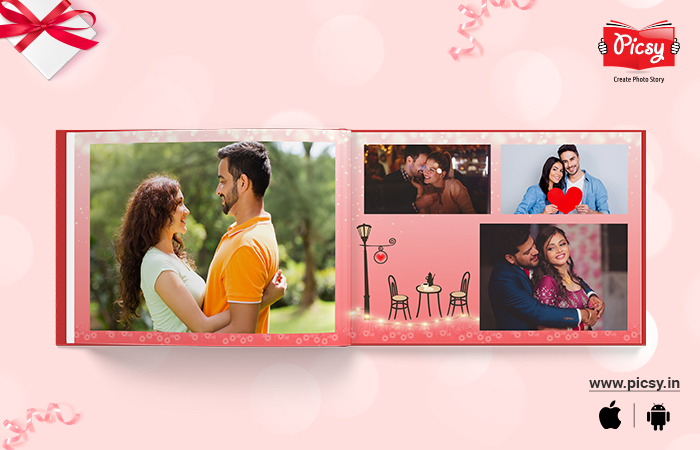 Who says only girls need pampering? Even boys have the equal right to get special treatment. Create a beautiful valentine's moments photo album gift for your boyfriend and let him celebrate every romantic moment by including it in a photo album.
Photo Album Gift for Girlfriend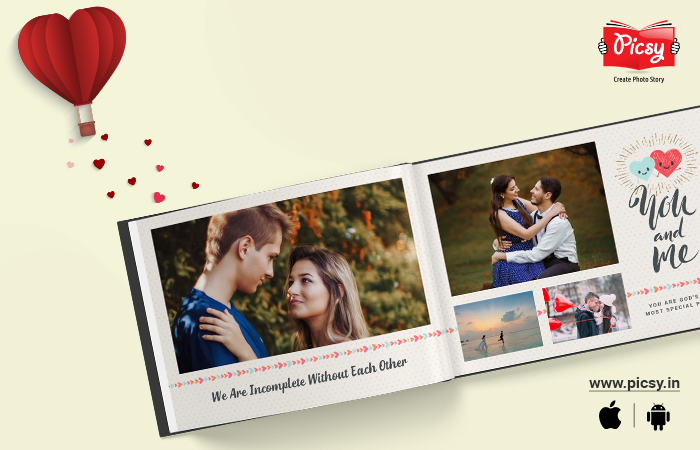 Your girl will surely go 'aww' when you gift a photo album to her. Cherish the eternal moments of the valentine's day and compile them in the valentine vibe photo album. And the moment you hand those over to her, she is going to love it.
Photo Album Gift for Couple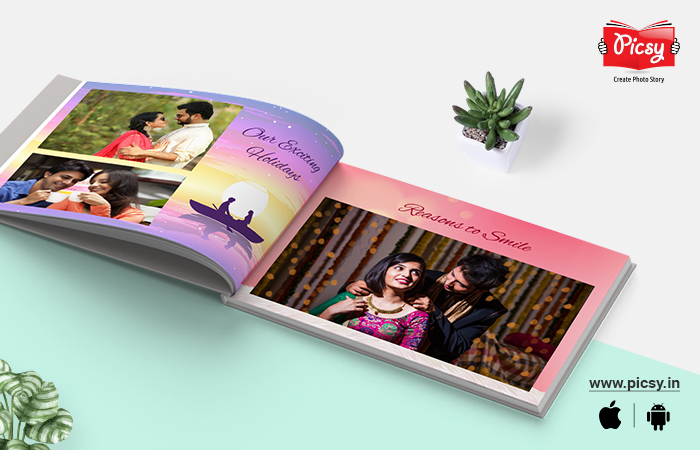 This year, make your anniversary memorable by gifting a photo album to your partner. Assemble all your romantic moments in an anniversary bloom photo album and flaunt your creative photo album ideas. There are a plethora of themes available to use for photo albums, ranging from romantic cuddles to demonstrating a sense of cheer. A photo book is truly a great way to create a flip-through experience.
Induce life to your memories by preserving them in a photo album. Explore dreamy photo album themes
Photo Album Gift for Friends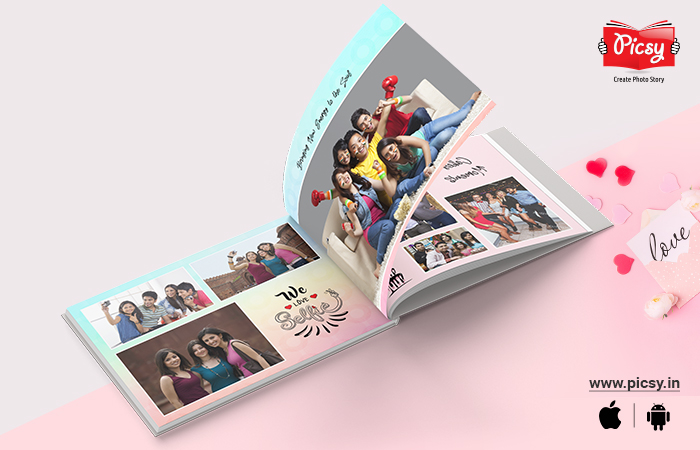 If you and your friend are on a mission to create wonderful memories, then gifting them a friends forever photo album is surely a great idea. Preserve all your wonderful shots into a photo book and relive them whenever you wish to. You can go through your lovely memories preserved in the photo book while having a brunch with your BFF.
Photo Album Gift for Parents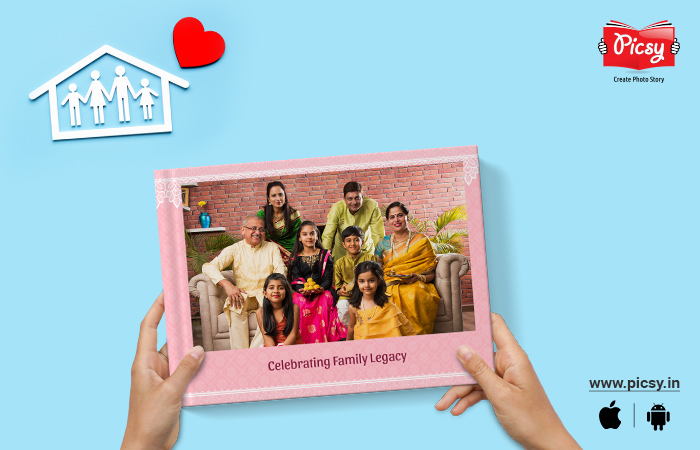 The time we spend with our parents is undoubtedly precious. Assemble all the lovely moments and gift them so they can make a reminiscence on the good times. We are aware of the extent to which our parents love handmade gifts. So, this time surprise them with a handmade photo album gift. It will surely bring a cheek-to-cheek smile to their faces. So, this festive season, gift them a funtastic family photo book and cherish the happy moments.
Photo Album Gift Messages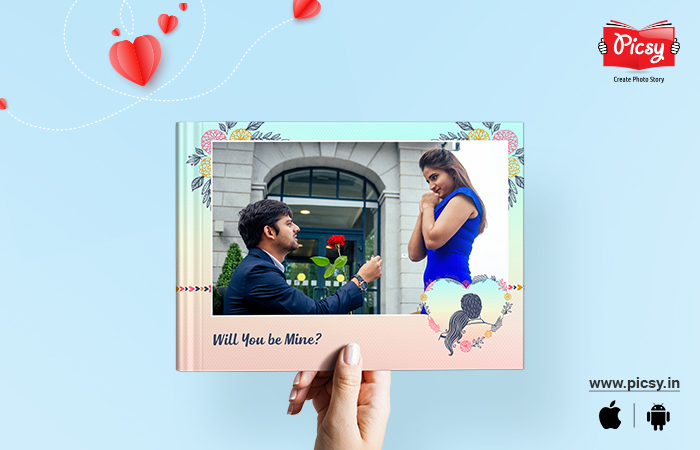 Here, you can use your creativity and pen down the sweet love messages you wish to convey to your loved ones. Let us accept, we all love messages scribbled on our gifts.
Message for Husband
"I promise to kiss you every morning before the bed tea touches your lips."
"You are my forever."
"I am all yours with heart and soul."
"Please allow me to let you know how much I love you."
Message for Wife
"You are the queen of my castle."
"You blossom like a lovely flower, blooming my world."
"I can proudly say that I love you."
"You light up my monotonous life just by your presence; I love you."
Message for Boyfriend
"You are the rising sun on my darkest days."
"Did I tell you already that I cannot resist you?"
Message for Girlfriend
"You are the fairy for me, always inducing happiness in my life."
"I love every atom of your flesh."
Message for Couple
"It doesn't matter what our souls are made of; we belong to each other."
"I became a better human by loving you, wiser and happier."
Message for Parents
"Dear parents, my love for you is like that brightest star."
"If you want to measure my love for you, then please ask the depth of the Pacific Mariana, absolutely unfathomable."
How Do You Make a Memorable Photo Album?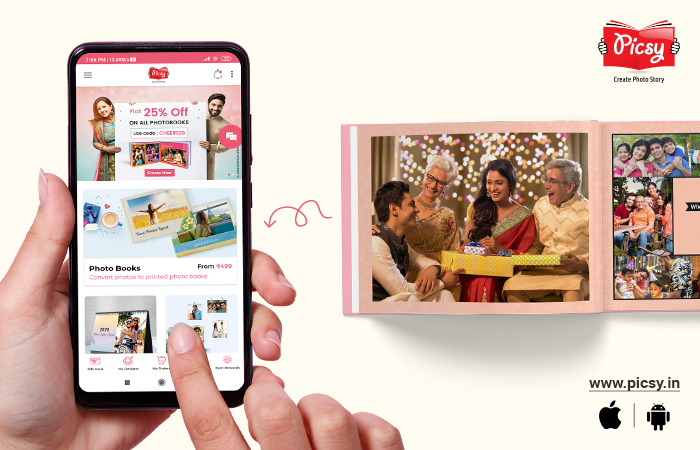 We all feel like preserving our memories in a photo album in this digital world. Let us guide you about how to create a photo album.
Choose a Layout and Design
The first thing that you should draw your focus on is the type of design and layout you want your keepsake to have. There are ample options for the pages, cover, and photo album template. As it is your photo album, select the one that you find the best.
Select the Theme and Size
Another important segment while creating a photo album is selecting the theme and size of your photo album. Transform your beautiful collection of memories into a photo album by peppering the appropriate theme and size.
Want to ease your task of hunting for themes and sizes of the photo album? Download the Picsy App Now
Select Your Best Shots
The pictures are the backbone of the photo album online. Please select all your best shots and include them in your photo book. After all, you want your photo album to look appealing.
Pro Tip: Please avoid blurry and hazy shots.
Insert Cute Texts
It is always good to sprinkle a few cute texts alongside the beautiful pictures. They help in drawing an association with the memory.
Narrate Your Tale
It is like an unsaid segment. With the help of a photo album, you can narrate the tale, be it the family history or your cute romantic love story. Recreate and relive your lovely memories by creating beautiful photo albums.
Final Words on Photo Album
We came to the final destination of our journey of understanding how to create beautiful photo albums. With the help of Picsy, you can create memorable keepsakes, called photo albums, to cherish your favorite moments.
Create your personalized keepsake in just a few clicks on the Picsy app. Our team of experts is ready to serve you with proficiency and provide you with memorable photo albums at affordable costs. Are you already excited to grab your photo album? You just have to download the Picsy app, open it, order a photo album online and get it delivered to your doorstep.
Ready to hold your memories in hand?