Capturing Memories: The Art of Making Pet Photo Albums
September 1, 2023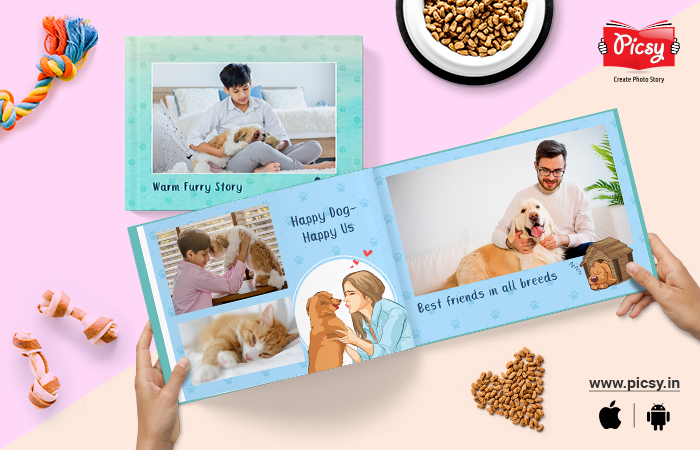 In this temporary world filled with fleeting moments, there are parts worth celebrating, especially the presence of pets in our lives. And sometimes there is magic in capturing the essence of our furry friends in timeless photographs. A pet photo album is more than a picture collection you know. It is a memory treasure that captures the connection between you and your pet.
So, in this article, I will help you understand how to create a pet photo album that will tell a heartwarming story and celebrate your pet's uniqueness.
Frame Your Pet Memories with Unique Picsy Products
Looking for the perfect platform to collect your pet adventures? Look no further than Picsy photo products. Picsy's durable products and minimal designs will make your pet look like a superstar.
Skip to...
Steps to Make a Pet Photo Album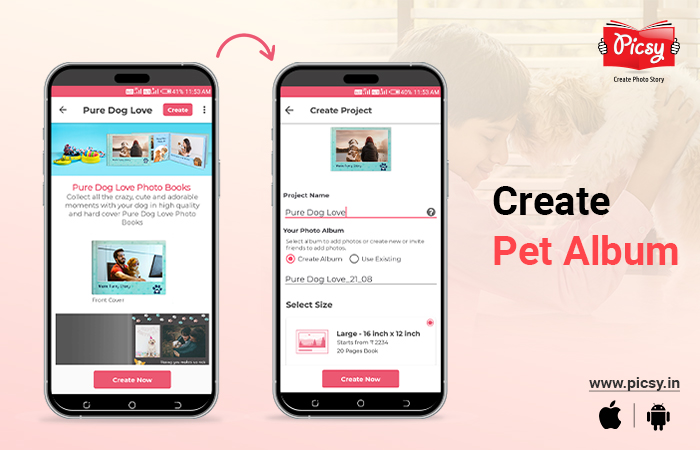 You sure can make a pet photo book however you like, put the photos randomly or not, but to make it absolutely gorgeous or you are feeling hesitant about how to create a photo book, these steps are going to be your guide.
Choose a Theme for Your Pet Photo Album
Before you start with your personalized pet photo album, decide on the theme first. Choose the line that resonates with your pet's personality or your relationship with your little one. Whether the photo book portrays a year's worth of adventures or highlights your pet's quirky moments, a theme will give your album a cohesive and engaging narrative.
Gather Supplies to Make a Custom Pet Photo Book
Collect the essential materials you might need. What may you need? A set of decorative papers, adhesives, scissors, stickers, markers, or glitters if you wish – anything that would help you make your pet's photo book creative.
Select the Best Photos and Print
For those of you who have pets, we click millions of images. Choosing the best ones sometimes gets overwhelming. I get it. But, if you are looking forward to creating it, this is one of the primary tips to create your first photo album. So take your time and carefully sift through your collection of pet photos and select those that best encapsulate your pet's character.

Layout and Design of the Pet Album
Now that you have arranged all the photos, we got to make it look interesting. Choose the right layout from the right photo printing app. Experiment with different placements, sizes, and orientations. Customize till you get the aesthetic appeal from the photo album.
Add Captions and Descriptions
If you want to bring your pet's story to life add captions, speech bubbles, or descriptions to each photo. Share the context behind the images you are printing so that it evokes emotions and helps the viewer understand the memories associated with them. Your words will add depth and meaning to the visual narrative.
Incorporate Pet Memorabilia
To make your pet memorial photo books uniquely unique, include special mementos. For example, a paw print or tiny collars charm. You know also make a separate paw print photo album – take prints of your pet's paw print each month with his or her photo to record the growth.
Don't let these pets' memories fade. Preserve them with Picsy's Floater Canvas Prints.
That's all, there is no rocket science to creating a dog photo album or cat photo album, or a hamster - whoever your little one is. All you got to do is add the touch of personalization. To help you further with your pet images, I will be adding some pet photography ideas too. Do check them out, who knows if some of them allure you.
Pet Photo Shoot Ideas: Dog and Cat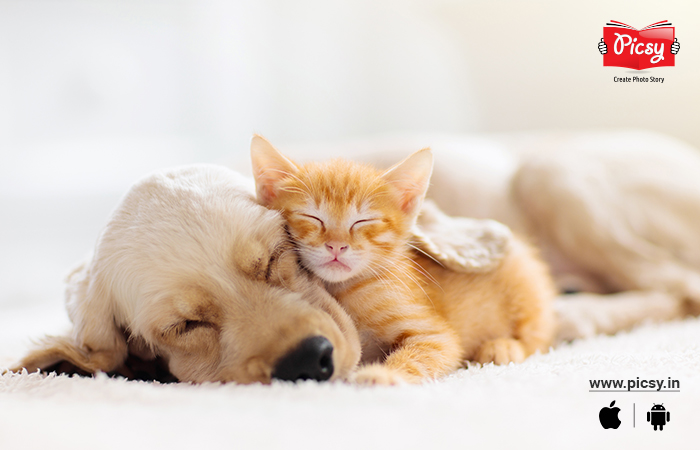 Here I will be mentioning dogs and cats, but you can surely replicate the same photo shoot ideas on any pets, no matter if they may be birds.
Dog Photoshoot Ideas
Dogs are so pure and loyal, whether a shepherd, retriever, or baby pug they fill our hearts with warmth and a sense of bliss. Here are some photo ideas for your personalized dog photo album.
Outdoor Adventure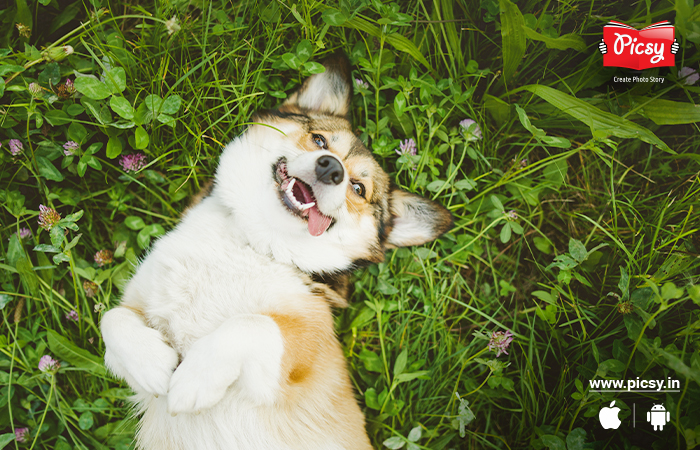 Capture your dog's excitement. That is not a tough one. Every dog is always excited, and some are very 'selfie-prone'. Whether during their hikes, beach outings, or park visits click some amazing shots.
The Lazy Candid Moments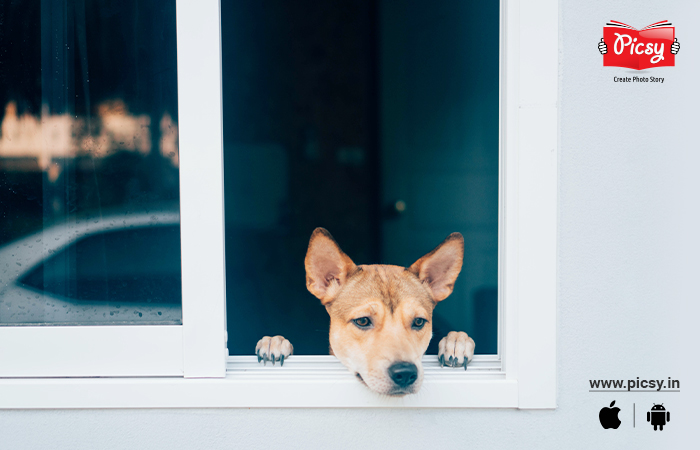 Photograph your dog in its lazy moments. Whether lounging in their favorite spot or gazing out the window, these add an aesthetic appeal to the dog photo book.
Action Shots
If you have knowledge of clicking action shots, freeze moments of your dog's playfulness. These shots can be great for a pet cover photobook - such as catching a frisbee mid-air or splashing in puddles.
Now let's go to the moody one, our cat's photoshoot ideas.
Cat Photoshoot Ideas
Cats are cute; there is no question about that. But, they make great memes too. Let's not make this photo session meme-worthy and focus on making them look gorgeous. You can also have these images printed and add them as your wall-hanging canvas decor.
Sunbeam Serenity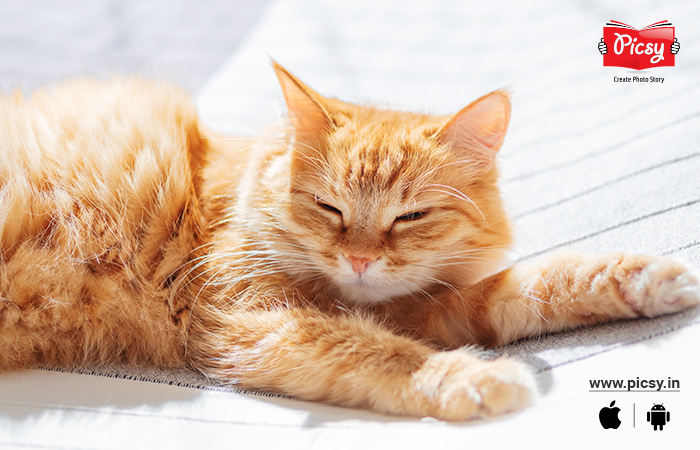 Capture your cat basking in the warmth of sunlight as they sprawl on a comfy perch. The sunlight when falls on their fur, and the reflection makes a great gorgeous element. Capture the brightness, the diamond-like reflection, the laziness that hides in us, humans, as well.
Hide and Peek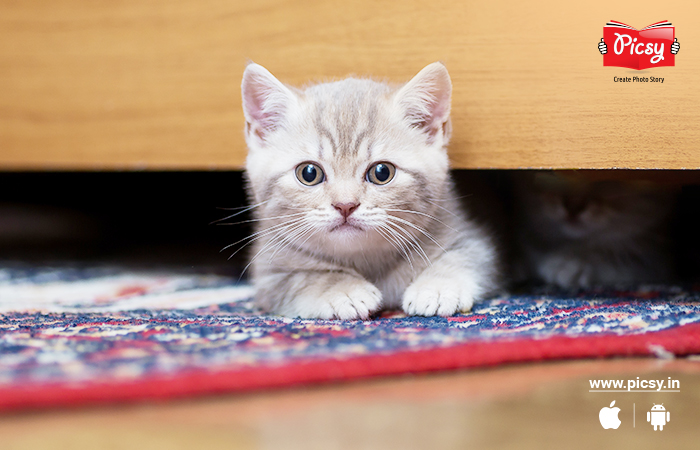 Cats tend to peek through things. It makes them look naughty, playful, and definitely cuddlesome. So click some photos of your cat peeking out from behind curtains, under furniture, or through a glass window.
Paw-sitive Poses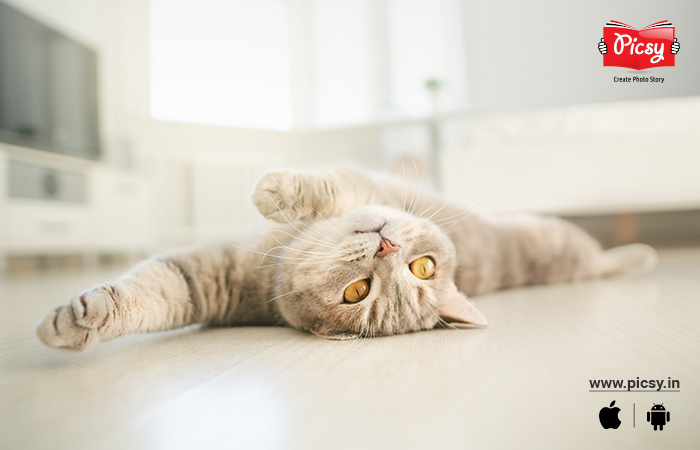 Cats love stretching. Why not showcase their elegant poses? Whether it is a stretch, a yawn, or a playful paw reach these are pretty perfect shots for a cat photo book.
Doggie Costume: Cute Dog Costumes for Photo Book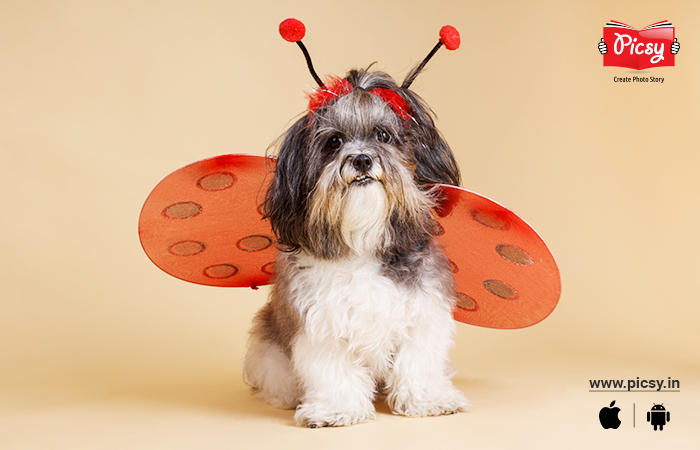 Elevate your dog photo book ideas by helping them wear costumes that fit the theme you have chosen for your album. Whether it's a dapper bowtie for a formal portrait or a stunning superhero outfit, a doggie costume can add an element of charm and humor to your album.

Pet Photo Album Ideas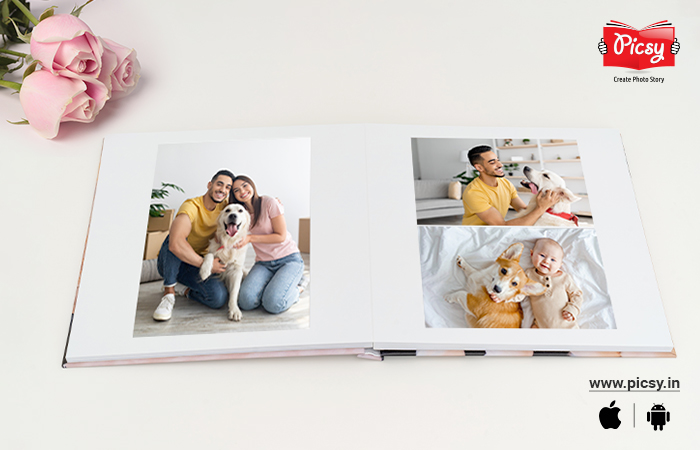 Most of the pet photo album ideas are quite generic that I found online so I wanted to offer you exquisite pet photo book ideas. Here is a list. Check them out.
Paw Collage Cat or Dog Photo Book
Create a paw-shaped collage page that highlights your pet's fun-filled moments in each box. Arrange photos however fits perfectly and create an emotional story.
Funny Pet Quotes in Pet Photo Album
Infuse humor and heart into your album by adding funny and endearing quotes that reflect your pet's antics and quirks. These quotes can be sourced from books, movies, or even your own observations.
Tiny Parts Chronicle in Mini Photo Book
Dedicate the album to your pet. It is one of the most awesome mini photo book ideas. Add parts of your pet – licking nose, the paw, or just the nose, and create a symphony of cuteness.
Now that you have gathered some ideas, allow me to help you with organizing your pet photo album. How about that?
How to Organize Your Pet Photo Album?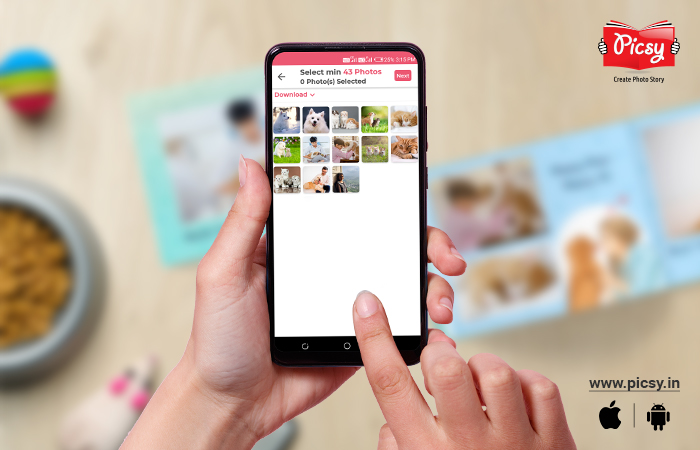 This section does not comprise how to create the animal photo album but rather how you can organize it. Though there is only a thin line between these two, I hope the below steps help you.
Get the Picsy App to help you frame your pet images with style.
Add a Space for Your Pet's Best Friend
If your pet is a best friend with other animals or people, include their images in the album too. These fun clicks can show your pet's social nature and highlight the bonds they share with others.
Thematic Sections Are Interesting
Divide your pet memorial photo album into thematic sections, each focusing on specific aspects you could have sections for your pet's playtime, meals, outdoor adventures, or special occasions such as birthdays.
Decorative Dividers on Animal Photo Book
Use decorative dividers or tabs to mark the beginning of each section on the pet photo book. These decorative dividers can be adorned with pet-themed clip art like a paw, or cat face with whiskers, quotes, or mini-images.
Add a sense of charisma to your pet's pictures with Picsy's wall-hanging Canvas Prints.
Personal Reflections
Dedicate a few pages at the end of your album for personal reflections. Write a heartfelt letter to your pet, expressing your gratitude for the moments shared and the lessons learned. This emotional touch adds a meaningful conclusion to your album.
Flipping the Last Page of the Pet Photo Book Guide
A pet photo album is a testament to the pawsome love that our pets bring into our lives. It's a window into a world of joy, laughter, and heartfelt connections. Who can disagree with that? By following the steps I have outlined in this guide, you will not only create a stunning memory book but also create a keepsake that celebrates the bond between you and your little furry purrfect friend.
As you flip through the pages of your pet photo album in the years to come, you will always cherish the moments that define your unique journey together. So, gather your photos, download the Picsy app, choose the right pet photo album, and unleash your creativity that will forever preserve your pet's legacy.
Embark Your Pet's Memories with Picsy's Products
Let your pet's journey be extra special with Picsy's custom-made products. Whether a pet personalized calendar, photo album, or photo prints to hang around, little memories of your pets will be cherished with Picsy's products.
FAQs for Your Pet Photo Albums
1. What is a pet photo book, and why should I make one?
A pet photo book is like a special album filled with pictures of your furry friend. It's a way to remember all the fun times you've had together. Making one is a cool idea because you can keep these memories forever and look back at them whenever you want.
2. How do I organize my pet photos before creating the book?
Organizing pet photos before creating a book involves several steps. First, gather all your pet pictures in one place. Then, categorize them by events, seasons, or themes. Use folders or digital albums for easy access. Select the best images and ensure they have high resolution. Finally, arrange them chronologically or creatively for a personalized and captivating pet photo book.
3. Where can I create a pet photo book online?
You can easily create a charming pet photo book online through the Picsy app. This platform offers a user-friendly interface to compile your cherished pet memories. Choose from various templates, layouts, and customization options. Showcase your furry friend's unique moments in a delightful photo book that captures their essence perfectly.
4. What are some creative ideas for designing a pet photo book?
Creating a captivating pet photo book involves a blend of imagination and design finesse. Begin with a thematic approach, like 'A Year in the Life of Lucy,' chronologically showcasing your pet's adventures. Incorporate playful captions and anecdotes to personalize the narrative. Experiment with layouts, mixing full-page photos with collages and borders. Employ diverse angles and perspectives to capture your pet's personality. Add variety by integrating candid shots alongside posed ones. Employ vibrant backgrounds, textures, and motifs that mirror your pet's character. Don't shy away from humor—include 'thought bubbles' or speech captions from your pet's perspective. Ultimately, ensure seamless coherence, making each page a delightful visual story.
Ready to hold your memories in hand?