8 Family Photo Album Ideas to Treasure your Beautiful Memories
Mar 19, 2020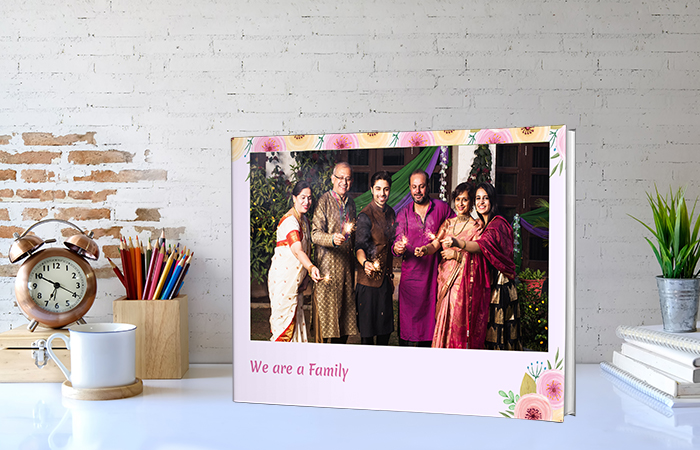 The utter joy of eating, laughing, and exchanging gifts with your family is irreplaceable. Those smallest of moments create happiness, and what's better than treasuring those memories in your family photo album. Through all the hardships and ups and downs of life, your family has been there for you throughout. Freeze all those blessings and unconditional love through the medium of Picsy.
Every time you build a new memory, you want to hold it forever in your heart. The year is filled with several festivals, special occasions like birthdays, or anniversaries and these moments are perfect to create a unique piece to gift. It will always bring back those bittersweet memories with your parents and siblings. All the conversations, celebrations, and trips you had with them make for a memorable bonding moment. Celebrate all those times individually, every time you flip through the pages of your family photo book.
Picsy is designed to help you make photo albums simple and straightforward. It gives you so many options to make your family photo book easily and uniquely to treasure your memories for years to come. We offer elegant Softcover Photo Books and classic Hardcover Photo Books to print your precious pictures. While creating your family photo album, Picsy also offers you numerous themes for every occasion and several size/style/paper finish options. You can easily add more pages to your album and get a high-quality printing to last for generations within a few minutes of your hectic schedule.
No matter what, your family makes up a huge part of who you are. Your family gives you the strength to stand tall and strong in life. Celebrate the love and togetherness of your family with this Happy Together Photo Book from Picsy. A gift that will last a lifetime and will encompass the immense love you have for your family. Surprise your family with a unique family album of last year's holidays or special occasions.
Festivals are the most magical and joyful time of the year, and all the photographs you took during those times deserve to get preserved, and Picsy very well knows to turn your magical moments into a beautiful photo book printing. All the festivals you are celebrating, it lets you capture the essence of your most cherished festivity. Tell your festive story through those photographs using the most beautiful designs and highest quality materials.
3. Gather all the Mom Special Pictures
Showcase your most precious memories with your mom by creating a family photo book from Picsy in an easier and user-friendly way. Show the gratitude for your mother and shower your unconditional love for her. Photo albums make a great companion for your gift to your mom. So cherish your mother's heartfelt memories and make her feel loved with our premium quality mom special photo books.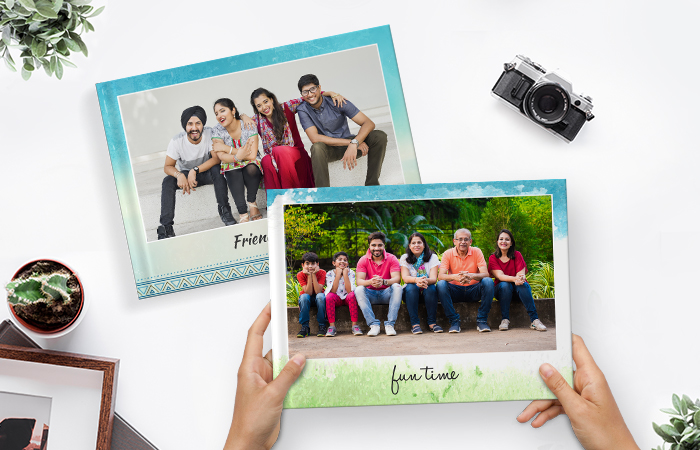 Pick all your heartfelt memories with your dad and turn all of them into a beautiful photo album. Through the medium of Picsy, thank your dad for everything he has done for you and for every time he supported you. Photo books are the perfect gift for dad to show your love and gratitude. Remind him each day, how much he means to you in delightful frames, and relive those adorable moments together.
5. A Book Full of Grandparents Love
Grandparents love photo album from Picsy is the perfect memento for them. Capture all the moments you spent with your grandparents and feel every bit of their love with your family photo album. All the merry and bright time spent with them makes for a beautiful keepsake for life. Including all your family traditions, since the generations, will make your grandparents go in awe.
Protect all your magical moments with your near and dear ones from the family get-together. Sometimes friends or family members, who live far away from you and come to visit you, give you a fantastic chance to turn those moments into a photo book. Whether it's the picture with your cousin studying abroad or your aunt and uncle living in any other city, meeting all of them under one roof makes fun-filled memories. Bring all those memories together in your photo book online from Picsy.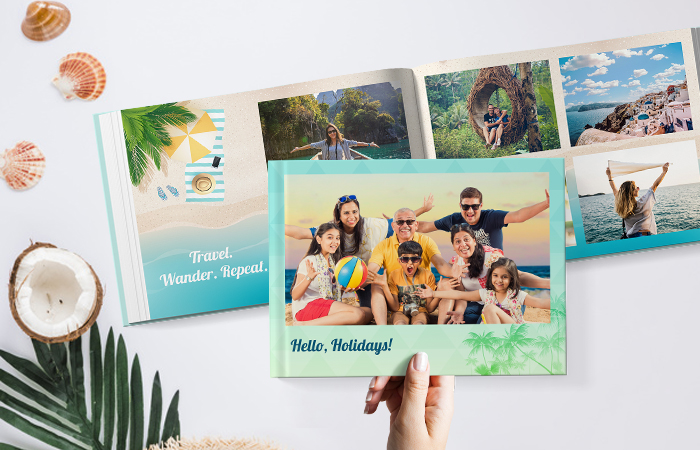 From capturing the smallest of moments from your family holiday to capturing all the adventures you all experienced, a photo book online is the perfect way to relive those days by preserving your special memories. It gives your memories a new life by telling your vacation story through all your unforgettable pictures.
Reminiscing all your cherished moments from your past is heart touching. Document your fleeting moments, to remember them forever, with this timeless classic photo book from Picsy. Dive into the memory lane every time you are enjoying your coffee in your living room. Flipping through the pages will always trigger your long-buried memories down the lane.
Picsy, is packed with the features that will bring your family photo album to life. Sense the charm of togetherness with your favorite moments within these stunning pictures. Below are the few tips to make your album beautiful and extra special with a personal touch.
a. Add a suitable name for your album
Adding your favorite family quote or cute name you have given them makes for a perfect title for your family photo album. Make it more nostalgic with the perfect title and make it look more fun and interesting. You can also add family sayings if you have one to add an emotional touch to it.
b. Choose a layout with minimum number of photos
Add charm to your photo album with the aesthetic layouts offered by Picsy. Amidst playful colors and stylish layouts, feel your lovely memories just the right way. Make sure that the layout you have picked doesn't make your album look cluttered. We will always suggest you to choose a minimum of 3 pictures per page to keep it simple yet elegant.
c. Choose a theme/size/style that complement your photos
Design and customize each photograph to add a personal touch to your photo book online from Picsy. Choose the perfect theme and size to give your album a bright and cheerful look.
Showcase your favorite family story in the most sparkling and vibrant designs. Pick a theme that will compliment your photographs.
d. Add short texts/notes to add a personal touch
Although photographs are always adorable, love is perpetually felt, with the words associated with it. It shows your never-ending love and affection towards your family and relatives. Words are something you hold close to your heart, and adding short notes and texts to your photographs, will add an emotional touch to your family photo book.
Download Picsy – Print and Relive your together forever memories for lifetime and beyond. Just like a Happy Family.
Ready to hold your memories in hand?