Top 30 Best Corporate Diwali Gift Ideas for Employees
October 20,2023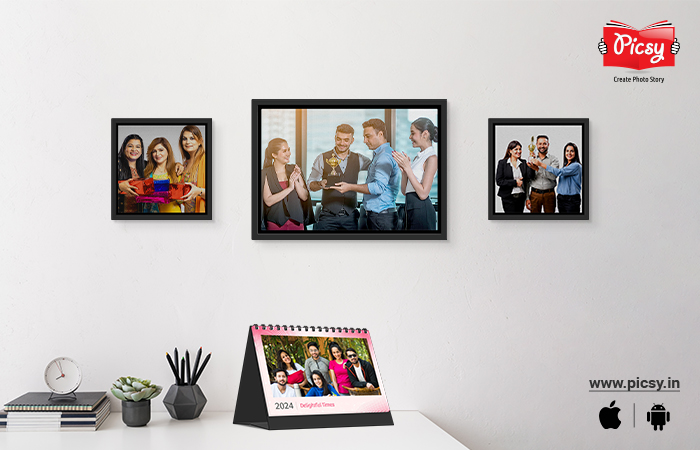 Imagine the soft glow of diyas, the waving aroma of sweets, and the giggling sounds in every corner. It is Diwali again. The festival is no longer about traditions and festivities, it is time to make everyone a part of the family. That includes our corporate family too. They are the unsung heroes of every company that keeps the wheel churning. This Diwali let's express our deepest gratitude to these remarkable diligent workers with thoughtful Diwali gift ideas for employees. A touch of appreciation goes a long way. Let's make their Diwali a celebration to cherish forever.
Sparkling Gifts to Ignite a Happy Diwali
Looking for the perfect gift to ignite happiness this Diwali? Your finding ends here! Picsy's wall decors are one of a kind. All these décor items You can get it here.
How to Find the Best Diwali Gift for Employees?
Discovering the best Diwali gifts ideas for employees does not indicate ticking off the names from a checklist. It is almost like a treasure hunt. The best personalized gift ideas for employees are always ones that are thoughtful. Know the interests of your employees before getting them a gift. Perhaps a book for the bookworms, or wall decors for the aesthetic lovers – the Diwali gifts should whisper, "You matter." So, discover the rarest gems that speak to your teammates' souls.
Can't wait for the list to get over? Get a Canvas Print for your employees instead!
Things to Include in the Corporate Diwali Gifts
Diwali gifts for employees or Diwali gifts for workers;are not just tokens of appreciation you know. This is a good way to show your gratitude towards them. However, there are certain things that should be included in corporate Diwali gifts for employees (especially in India). To start with short and simple Diwali wishes in a decorative card, the logo of the company in the gift wrapper, and sweets or chocolates (it is Diwali after all). Remember, none of these are mandatory. Go by your gut.
Diwali Gift Ideas for Employees
I have the best Diwali gift suggestions that will put a smile on your employees' faces, I promise. You might or might not like a few of the Diwali gift items for employees, but I assure you, you will find one that will fit just right. Let's go straight to the ideas without delaying any further.
Eco-friendly Corporate Diwali Gifts 2023
More than traditional gifts, these days people seek eco-friendly gifts instead. People have become more cautious about the environment, and we should be anyway. So, here are some corporate Diwali gifts for employees that are both creative and eco-friendly.
1) Jute Box or Bags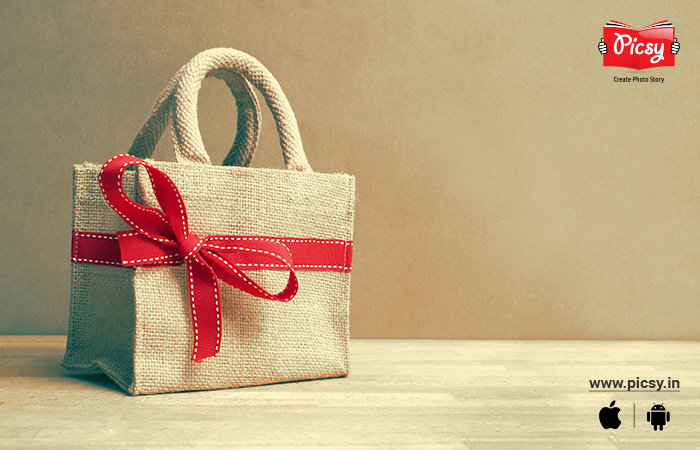 Everybody requires a bag. Where beautifully designed pocket boxes or a tote bag, jute bags are strong and reusable. Together you and your teammates can put an end to the usage of plastic bags.
2) Assorted Plant Seeds
There are several options online where you can get assorted plant seeds. Take a green initiative this Diwali and encourage your employees to go green with assorted plant seeds Diwali gift.
3) Air Purifying Plants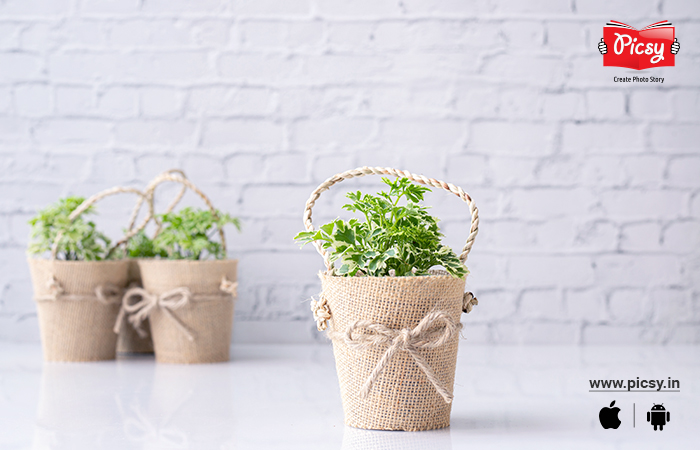 Another great alternative to assorted plant seeds is air purifying plants. Money plants, snake live plants, and peace lilies these are all air purifying plants that do not require much maintenance but purify the air around them.
4) Clay Coin Bank
Diwali is all about togetherness and memories. Bring back those childhood fun with clay coin bank gifts for your employees. Every evening when they go back home, they can put all their coins in the piggy bank and break one when it gets filled.
Brand Oriented Corporate Gifts
Are you looking for generic Diwali gifts that you can give both to your clients and employees? Then keep in mind to add your brand color or logo or something that would resonate with the brand. Here are a few brand oriented corporate gift ideas.
1) Personalized Calendar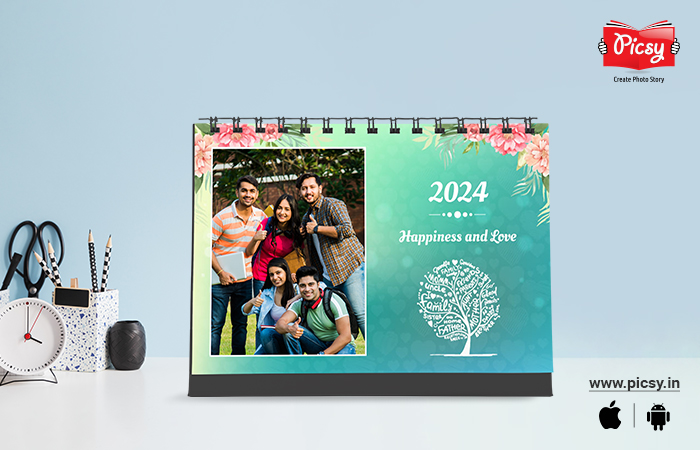 Another brand-oriented corporate gift option is a personalized calendar. With photos of your teammates and memories of team building activities, personalized calendars are one of the best corporate Diwali gifts for employees.
2) Product-based Gifts
If your company is a product-based company, send those products as Diwali gifts for clients or employees. No matter if that's beauty products, stationery, or polo T-shirts. The more the option of customization, the better.
3) Stationery Supplies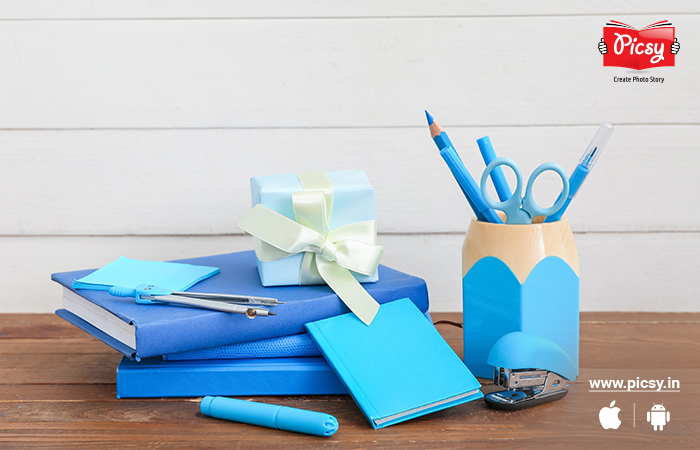 This might sound ordinary or cliché but when stationeries are customized, it can beat any Diwali gift item ideas. Whether pens, highlighters, scales, or (the best) a set of stationery.
4) Let Them Choose
Keep every type of Diwali corporate gift ideas ready. Now that you have them with you and wrap them with tempting wrappers. Let the employees choose and be surprised. Don't keep the same gifts of course. Let there be every gift item I mentioned here. How about that?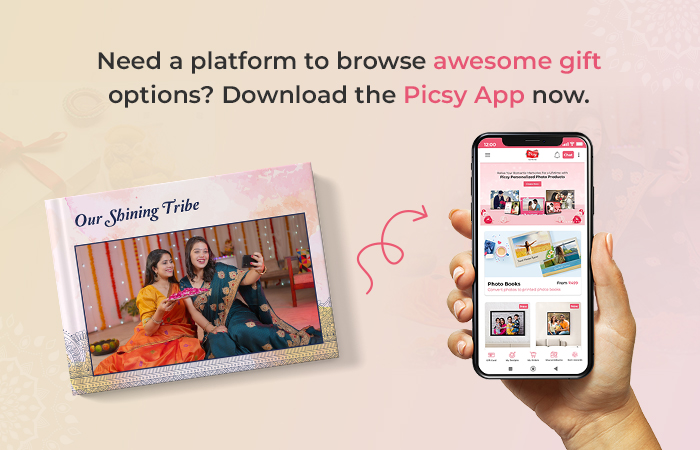 Traditional Corporate Diwali Gifts for Clients
If you are a religious person and want something traditional to gift to your employees or clients, there are several Diwali gift ideas. I have penned down a few of my favorites.
1) Dry Fruit Hamper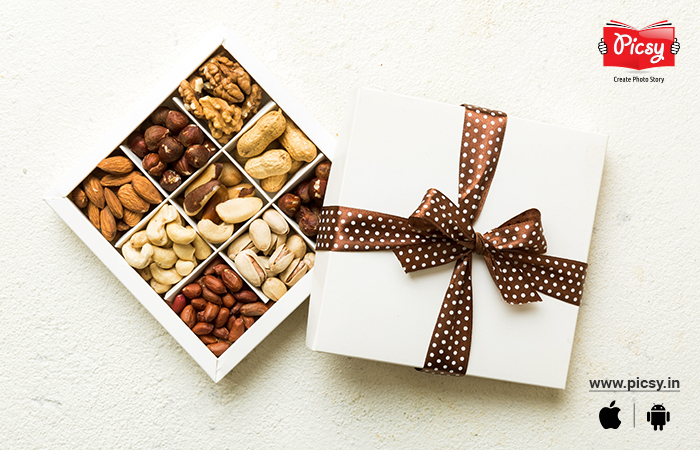 Dry fruits are often gifted during festivals. Get a hamper of assorted dry fruits like cashew nuts, almonds, hazelnuts, walnuts, etc., and greet your employees.
2) Miniature Hindu Deities
Gifting a mini-Hindu deity is the holiest gift one can have. With good wishes written manually (handwritten) wish them good luck this Diwali. In fact, it is one of the best Diwali gift ideas for employees under 500 rupees.
3) Home Décor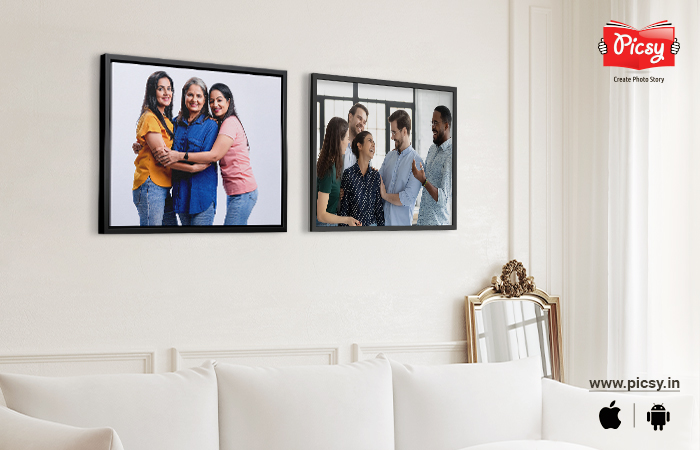 Home decor is awesome when it comes to gifting people you love. And I am sure you love your employees, don't you? Whether photo wall decor products, wall decals, or wind chimes, every home décor item has its authenticity.
4) Silver or Gold Coins
Do you remember when relatives used to give gold and silver coins during Deepawali? Bring back those memories and make your employees feel appreciated with silver or gold coins as a Diwali gift.
Modern Diwali Gift Options for Employees
If you are done with traditional customary gift options, here are some modern Diwali gift ideas for corporates.
1) Tabletop Stylish Vase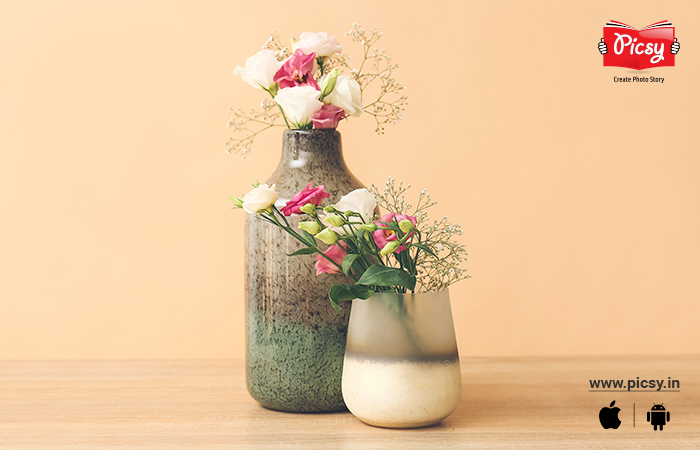 Bohemian nude color tabletop vase look aesthetic in any atmosphere. They can keep it at home or make their office desk look artistic.
2) Resin Art
Resin art looks like glass aesthetic art. But resin is a plastic kind of material that solidifies, gets hard and gives you the look of glass. It is durable, aesthetic, and perfect for gifting in the office.
3) Acrylic Prints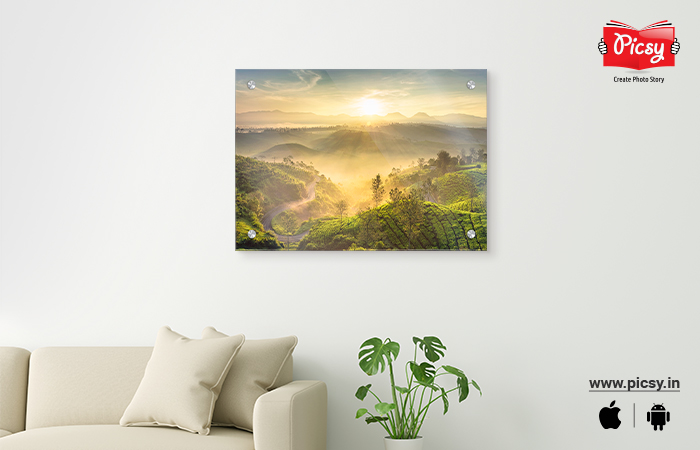 Acrylic prints are sleek, durable, and stylish. Get wonderful landscapes printed on acrylic and gift them to your employees this year. Whether they want to keep them in the office or decorate their house, these acrylic prints are just perfect.
4) Cheese Gift Hamper
This gift idea is quite common in the West; cheese gift hamper. It is a luxurious, delicious, and easy-to-get gift hamper. Get different types of cheese; cheddar, blue, and mozzarella and make a gift hamper.
Read More : Diwali Decoration Ideas
Diwali Gift Ideas for Employees Online
Don't you have time to shop and look for easier options to gift your employees? How about online gifts? Spend some time on your phone and get the following creative Diwali gifts for employees.
1) Digital Wellness Retreat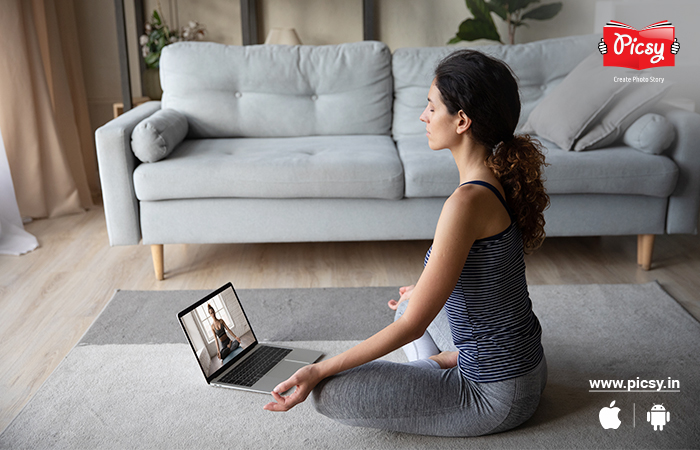 These days people face a lot of work fatigue. Help them shrug off the stress before Diwali with a digital wellness retreat. It can be a meditation session, yoga, or even an energy healing course too.
2) Amazon Voucher
The easiest gift of all is to get Amazon vouchers and an email with a pun-filled beautiful Diwali message. The amount can be flexible as per your budget. It also gives the employees the freedom to get anything they want for themselves.
3) Personalized Photo Products
Yet again traditional gifts are the best. Print office memories in personalized photo products and gift them happy office memories. Or you can print their images or names and gift them.
4) Thoughtful Books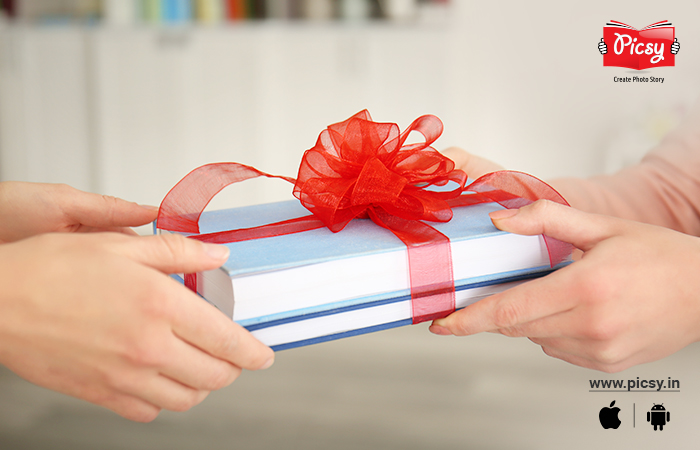 Books are always motivating. If your employees like reading books (if they don't, they must) gift a thoughtful book this Diwali. It doesn't have to be a motivational or thought-leadership book; it can be a Marvel comic book or fictional novel as well.
Personalized Corporate Gift Ideas for Employees
Corporate Diwali gifts for employees are incomplete without a touch of personalization. Whether their pictures, names, or initials add a bit of customization to your Diwali gifts for employees.
1) Personalized Bookmarks
If your employees are bookworms or pleased by simple aesthetics, gift them personalized bookmarks as a Diwali present. It can serve a great purpose. It can motivate them to read as well.
2) Personalized Canvas Prints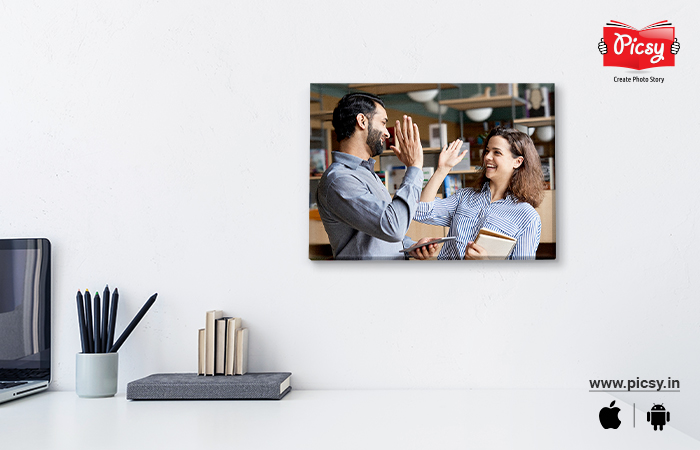 Personalization is incomplete unless it involves a photo. Don't you agree? One of the best gifts for employees that involve personalization is canvas prints or even better canvas floater prints.
3) Initials Softbound Notebook
We mere humans will always use notebooks no matter how digital the world gets. With a touch of personalization by adding their initials the notebook is a perfect corporate gift. To give a luxurious touch make it a softbound notebook, the female employees will be so happy about it.
4) Personalized Bag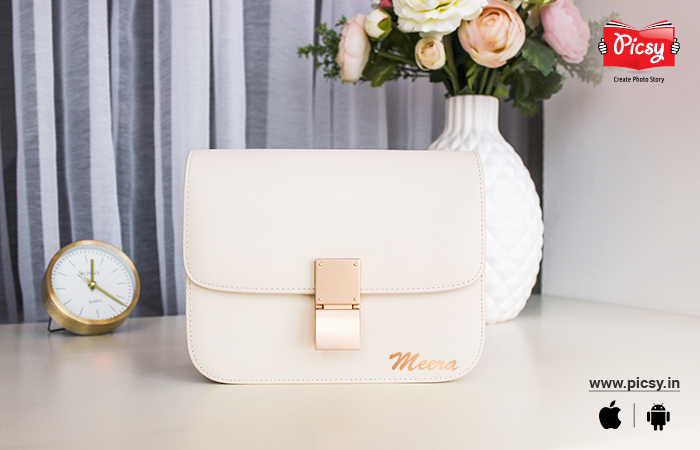 Last but not least, I have another great personalized corporate gift idea for you, bags. Get a tote, backpack or a sling personalized bags are stylish, useful, and serve as a great gift for employees.
Corporate Diwali Gift Ideas for Boss
Why should employees have all the fun? Here are some corporate gift ideas for the boss. Nope, none of them are bogus ideas, you can trust me.
1) Bonsai Tree
Bonsai is a lucky gift that extends the wish to live a long and healthy life. Diwali is the perfect occasion to gift such a thoughtful present. Don't you feel the same?
2) Meditation Subscription
Don't you think your boss works hard and he or she might need to relax a bit? Give your hardworking boss a meditation subscription or mindfulness app subscription like Headspace.
3) Abstract or Aesthetic Floater Prints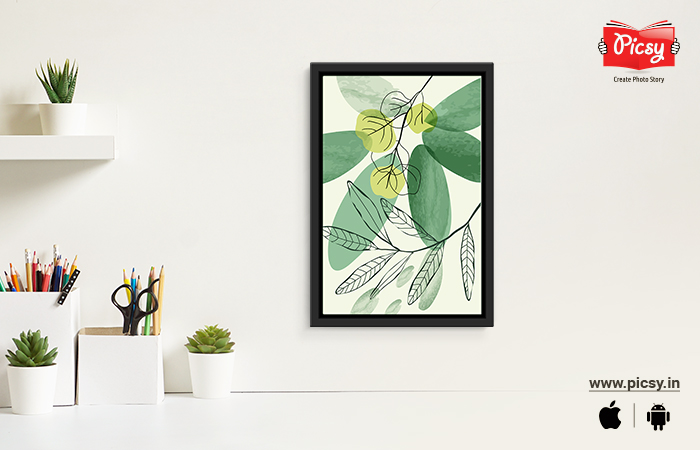 Does your boss like aesthetic products that make the place look classy? Then this Diwali you can gift your boss an abstract floater prints from a durable photo product company.
4) Best Boss Award
Have you watched 'The Office"? How does Michael keep bragging about his 'best boss award'? Why not gift your boss something similar, perhaps a 'best boss' award?
Preserve your Happy Diwali memories with durable and stylish Picsy's photobooks.
Diwali Gifts for Co-Workers
Now that I have shared most of the ideas, let's end with a few more Diwali gift ideas for co-workers. After all, they are who keep you motivated every day.
1) Photobooks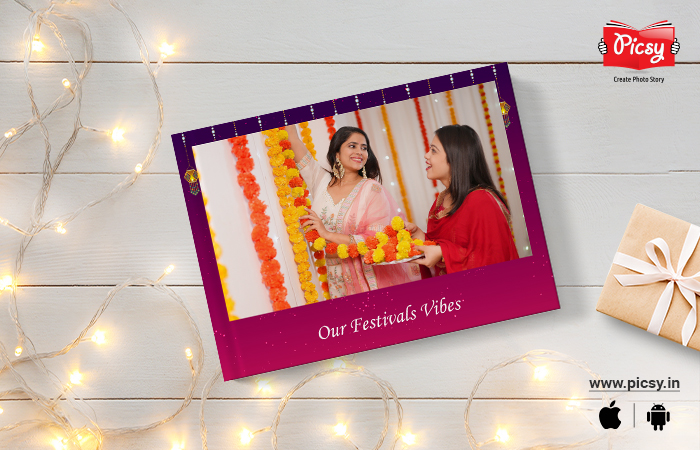 Do you know what your colleague might like? A festive fun photobook to cherish his or her festive memories. You can get it from our house, Picsy. We offer different types of photobooks as well. Give it a scroll before you settle for a gift option.
2) Fruits and Healthcare Kit
Help your co-worker stay fit and healthy during this season change. After Diwali it is time for winter to arrive, a health care kit with healthy fruits is one of the best thoughtful gifts.
3) Diwali Diya Set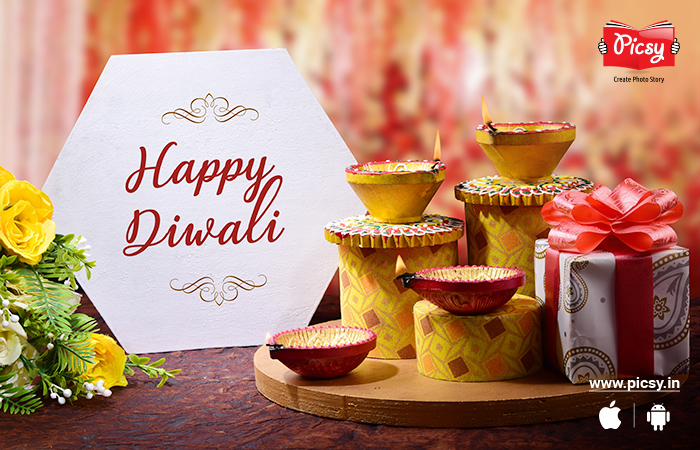 A very similar to the above idea, the Diwali diya set. Either earthen lamps or candle holders can be great gifts for coworkers.
Time to Take Your Final Call
Now it is time to take your final call as the list of Diwali gift ideas for employees is over. I hope you have fixated on one of the ideas because Diwali is almost here. If you don't decide now, it will be too late.
If nothing feels like the right gift, don't lose your hope and cry on our shoulders as we craft personalized gifts with love just for you. Who are we? We are Picsy, one of the leading photo products brands in India. Download the Picsy app and browse through our thoughtful gift products.
Diwali Gets Extra Special with Picsy's Photo Products
Diwali is a special occasion for every Indian. Make it extra special with Picsy's photo products. Browse all the options and choose the one that you like the most.
FAQs Related to Diwali Gift Ideas for Employees
1) Why is Diwali gifting for employees important now?
Diwali gifting ideas for employees have forever been crucial. It has recently got the light it always deserved. People need motivation and push from the company to make them realize that they matter. And Diwali is a great time to do so; perhaps the perfect time to send them thoughtful gifts, especially if the employees are Indian.
2) What are the best Diwali gifts for employees you can choose from Picsy?
All the photo products in the house of Picsy are durable, stylish, and crafted with love by our expert craftsmen. Whether you choose sleek and shiny acrylic prints, framed vinyl prints, broad canvas prints, 3D floater prints, or custom photobooks, you can have them delivered unscathed in no time.
3) How will you preserve memories of Diwali celebration with your employees?
The best way to preserve Diwali office memories is by keeping them framed in the office to cherish throughout the year. Get the perfect acrylic prints. It has no frames or color. It is the best for an office setting.
Ready to hold your memories in hand?