21 Diwali Decoration Ideas 2023 - Tips To Brighten Up Your Home
November 03, 2020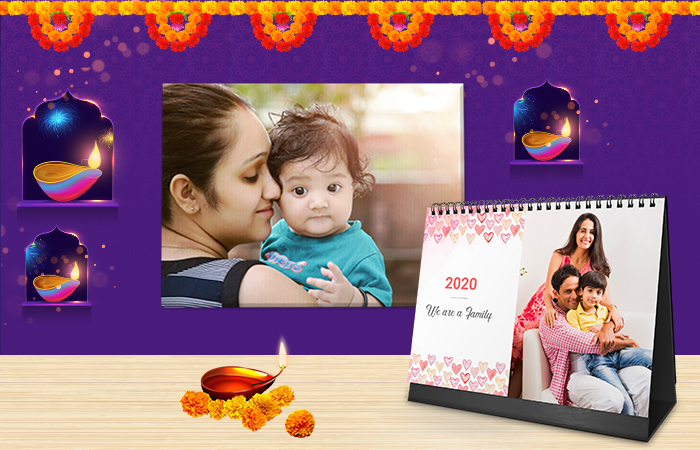 A week or so before diwali arrives, we Indians go into hyper-drive cleaning and sprucing up our homes. Diwali is an occasion full of fireworks, mithais, and tons of fun. But another essential aspect of Diwali is the decorating.
Presented below are 21 Diwali decoration ideas to brighten up your home.
1. Creative Rangoli Designs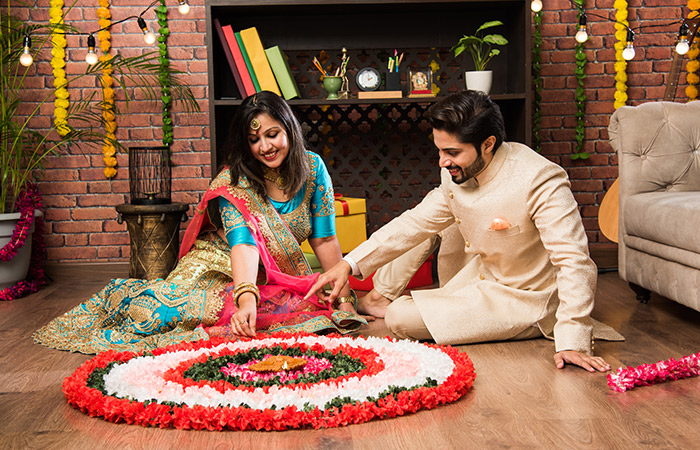 Colorful Rangolis are a tradition for most Indian households. This year, make Diwali 2020 extra special with creative Rangoli designs. How about batman's emblem? Or the logo of your business. You could even embellish your rangoli design even further with diyas, candles, and floral arrangements.
2. Light Columns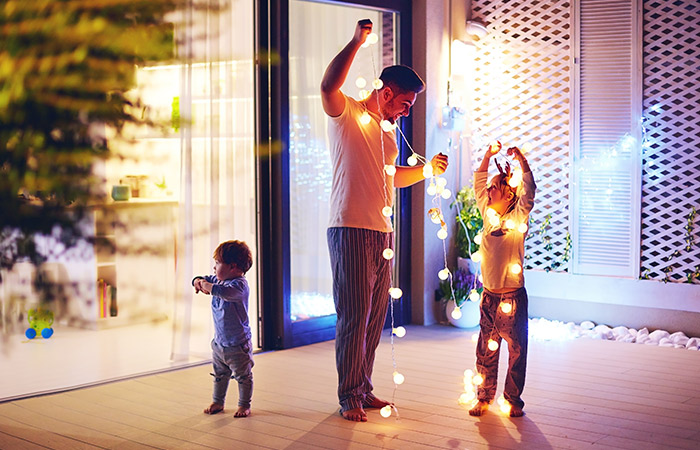 String lights, aka fairy lights, are a Diwali mainstay. They look as good if used sparingly as when they are beyond count. We believe 'more is more'. Light up an entire wall we column upon column of string lights for a superb effect.
3. Wall Decor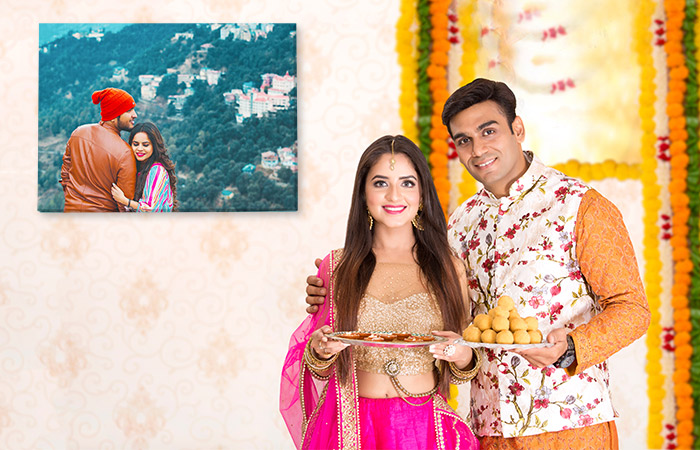 Painting your home's walls is the usual wall decor method employed by us. However, you can shake things up a little this Diwali with custom canvas prints, photo prints, and numerous other printable keepsakes that capture your Diwali memories.
Read More : 15 Ultimate Living Room Wall Decor Ideas
4. Bottle Lights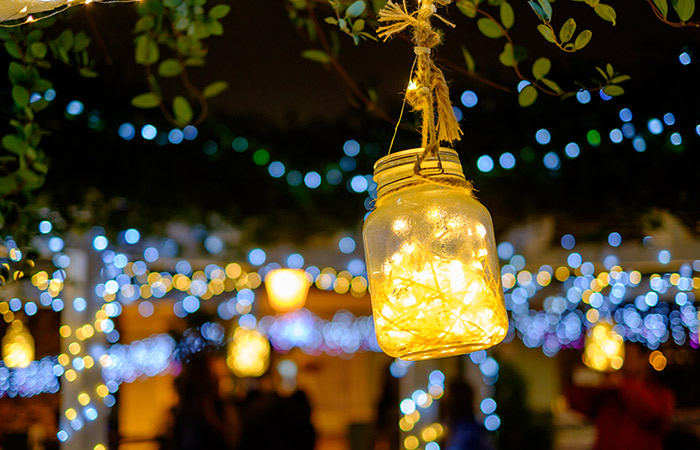 The thing about string lights is that they can be used in multiple ways. This idea suggests putting your string lights into empty wine bottles for a muted yet exceptionally classy Diwali feel.
5. Rattan Stem Lights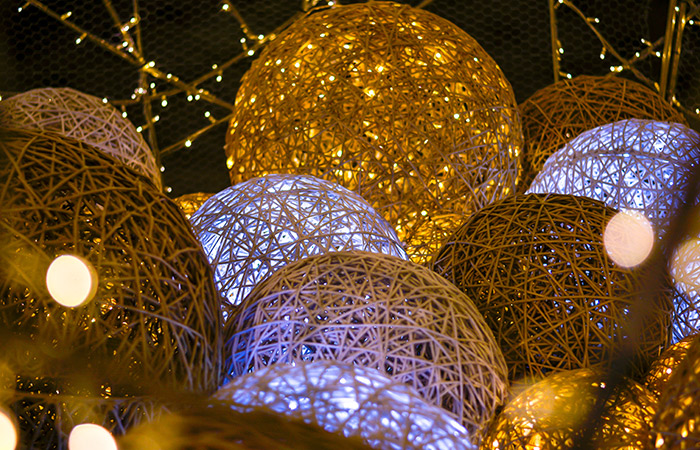 Rattan stem lights are folklore personified. The bright colors that the artisans make them, coupled with flickering Diyas or fairy lights, rattan stem lights, make for a fantastic Diwali decor piece.
6. Japanese Lanterns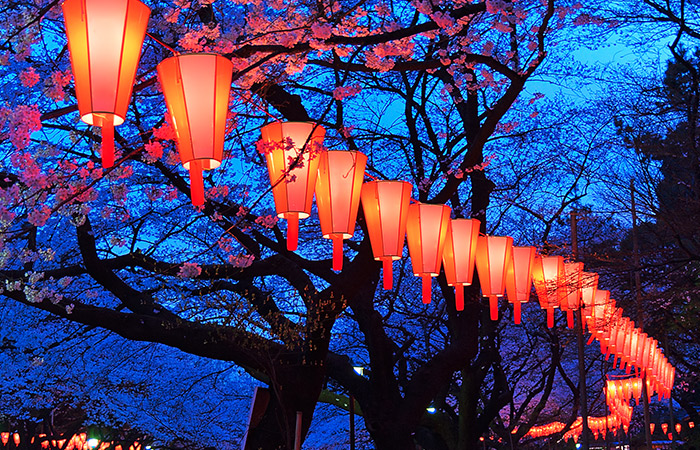 Japanese lanterns bring in a festive vibe no matter where you hang them. For Diwali 2020, you to could put up arrays of Japanese lanterns strung across your home's foyer or its main entrance.
7. Bells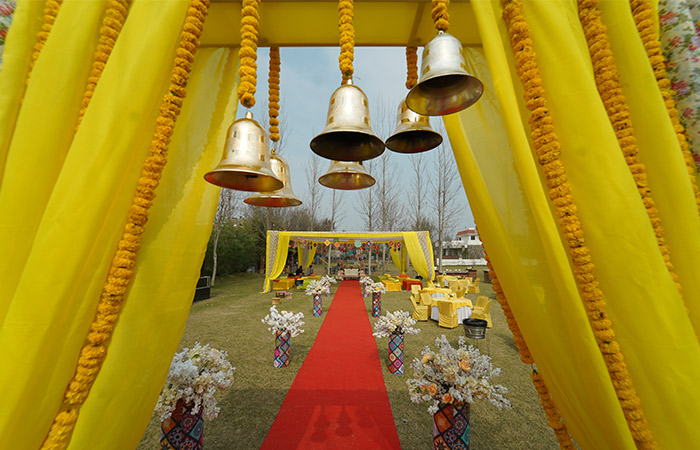 Bells are generally a Christmas decoration, but hanging up a few decorative bells with marigold flowers adorning them is a must-have for your Diwali 2020 decor.
8. Hula hoop Chandeliers
You can use hula hoops for more than a light workout. Bind lots of string lights around the hoop and hang it up in the space you wish to decorate for a beautiful fairy tale effect.
9. Courtyard Decor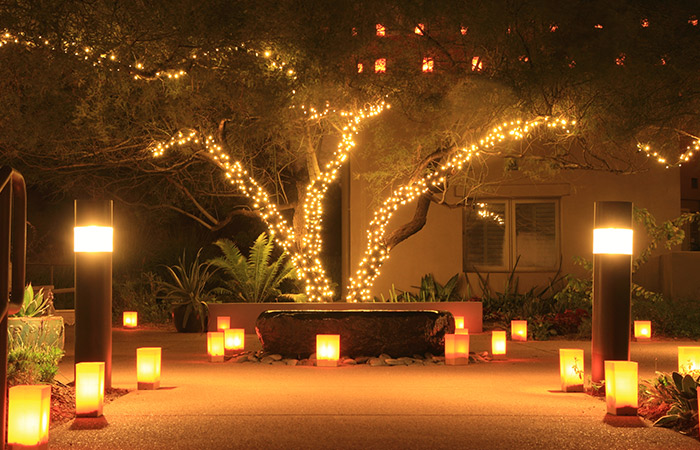 We enjoy decorating our courtyard and garden when it's Halloween, so why not do the same for Diwali. For a truly festive appeal, wrap lights around trees and light up your whole garden.
10. Origami Box Lights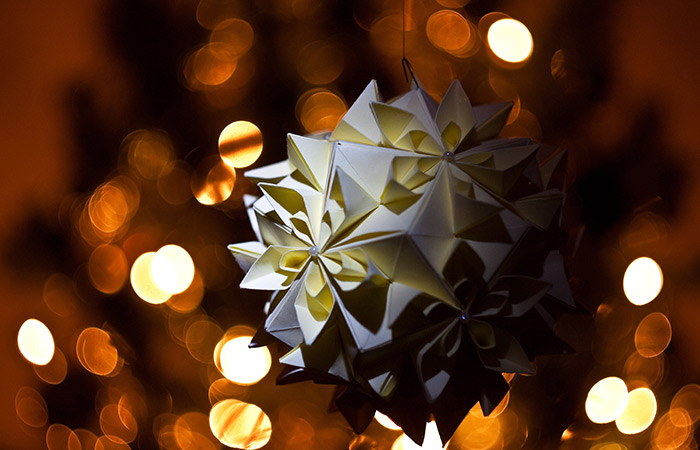 We have all made origami blow-up balls in school and chucked them at our friends. Now is the time to put our origami skills to good use and create ball lights with colorful paper and strung up with fairy lights.
11. Paper Diyas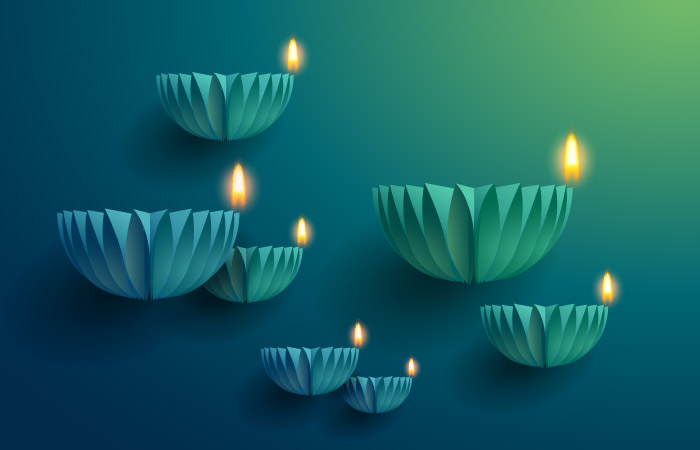 Paper diyas are another captivating Diwali decor idea that you are sure to love. Draw a diya on sequentially folded paper and then cut out the shape for a string of paper diyas that you can put up in your home.
12. Coneflowers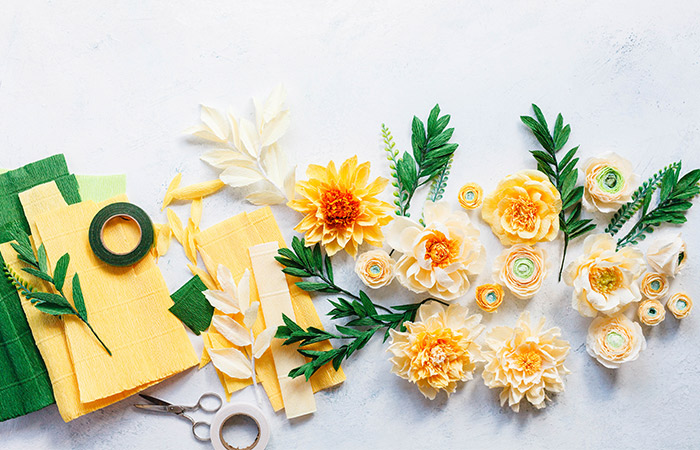 Paper coneflowers are an excellent decor piece in their own right. Combine their appeal with the Diwali festive spirit, and you have a winning decor idea in your hands.
13. Handcrafted Lamp Shades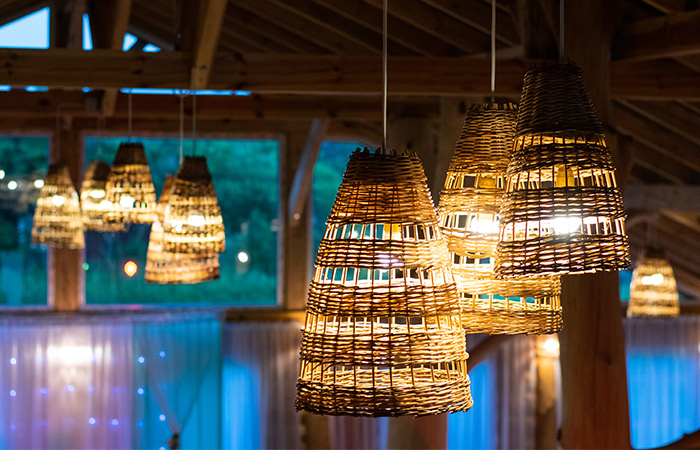 This Diwali, create stunning and dreamy lampshades for your lights. Roll a piece of paper and perforate it in a design with either a pin or a compass, and watch as the light comes through the pattern you made.
14. Quilling Paper Designs on Thalis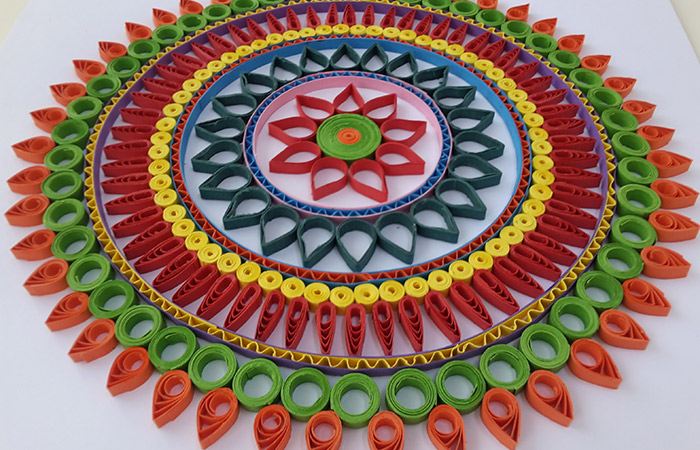 You can create beautiful decorative items with quilling paper. For Diwali, you could use this craft idea to decorate puja thalis or even add designs to your rangolis.
15. Bangle Lampshades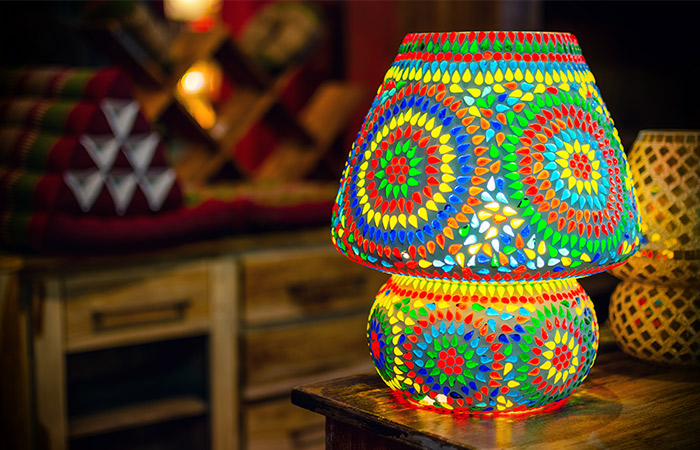 Bangles glued to each other and placed over a diya make for an absolutely mesmerizing decor idea. Glass bangles are your best bet as they can handle heat well and also allow for a level of translucency adding to the overall effect.
16. Wine Glass Floating Lamps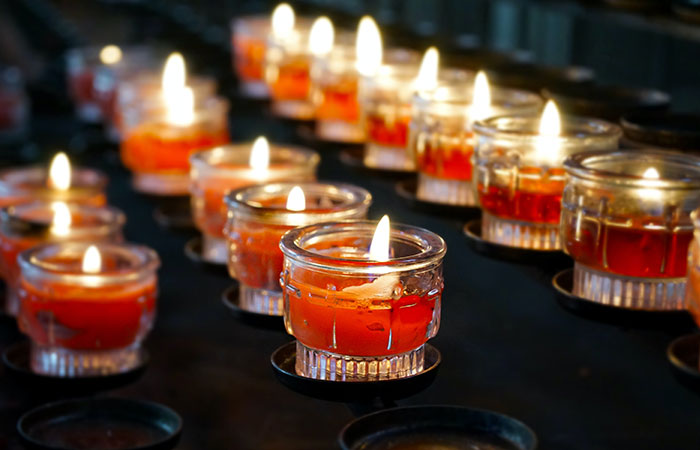 Wine glasses filled with crystals, petals and topped off with a floating diya make for excellent decor pieces. This Diwali, turn snooty with wine glass floating lamps for your home.
17. Paper Cup Lampshades
Everything miniature is immediately alluring. This Diwali, create miniature lampshades with paper cups placed over your fairy lights. The paper cups add a warm and welcoming glow to the string lights adding to the Diwali ambiance.
18. Sequins and Tassels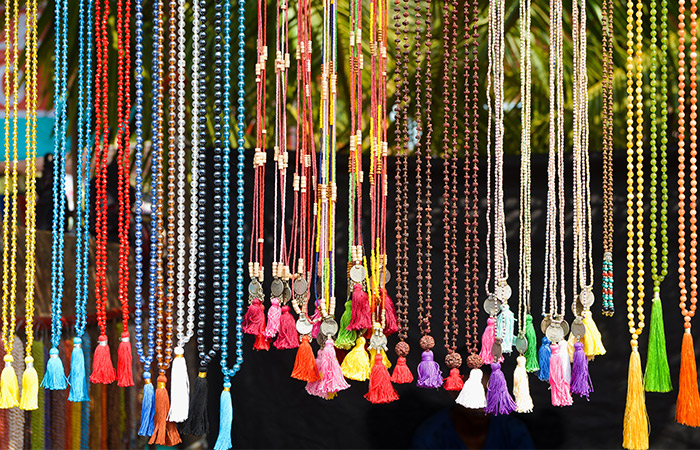 Quite a risque decor piece for Diwali, you could experiment with creating curtains and drapes with large reflective sequins, preferably in gold or silver, to add a bit of jazz to your Diwali decor.
19. Decorative Candles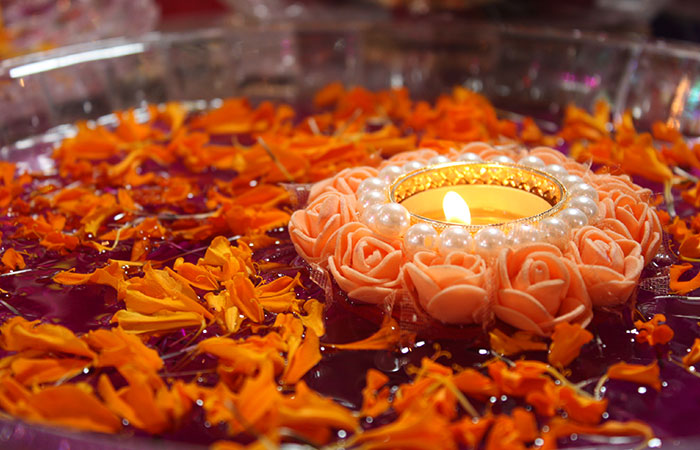 This Diwali, instead of using simple candles, you can get creative with them. You could decorate your candles with petals, lace, sequins, tiny mirrors, or any other decorative embellishment you can find around the house.
20. Terracotta Decor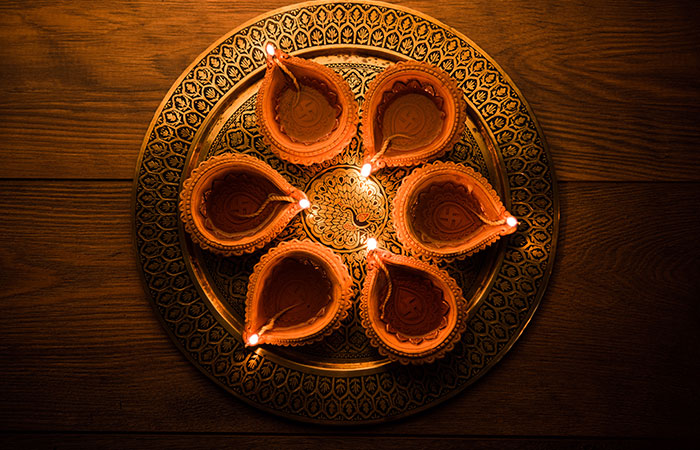 Why stop at using terracotta only for your diyas. You could use terracotta decor items like surahis, thalis, and Kalashs to add a note of the indigenous to your Diwali decorations.
21. Photo Calendars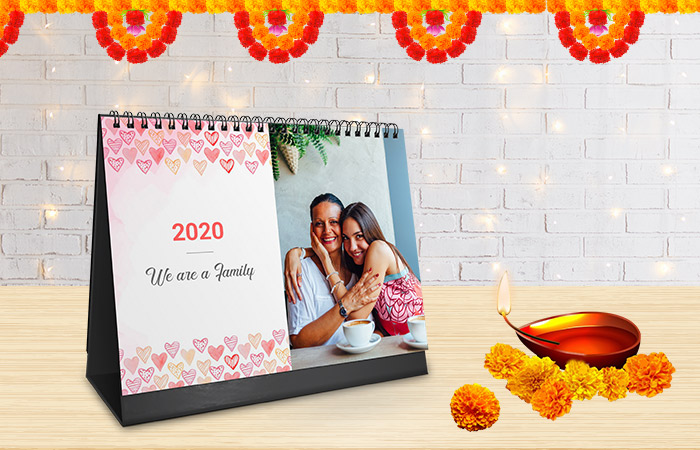 One thing that makes Diwali extra special is the memories you are left with once the festival is over. We are sure that you would want to cherish those memories and revisit them in times of leisure. You could create a custom photo calendar with all your Diwali memories greeting you all year round.
Read More : 10 Best Ways To Celebrate Diwali 2020 During The Pandemic
In conclusion
Diwali 2020 is going to be a little different given that the world is still battling the COVID1-9 pandemic, and that means self-solation and social distancing. But don't let the festive vibe vane for real togetherness stems from the heart. Picsy wishes you and your family a happy, fantastic, and memorable Diwali. Download the Picsy App now and start curating your Diwali moments now.
Ready to hold your memories in hand?