Create Stunning Baby Photo Albums – This Way, Please!
May 29, 2019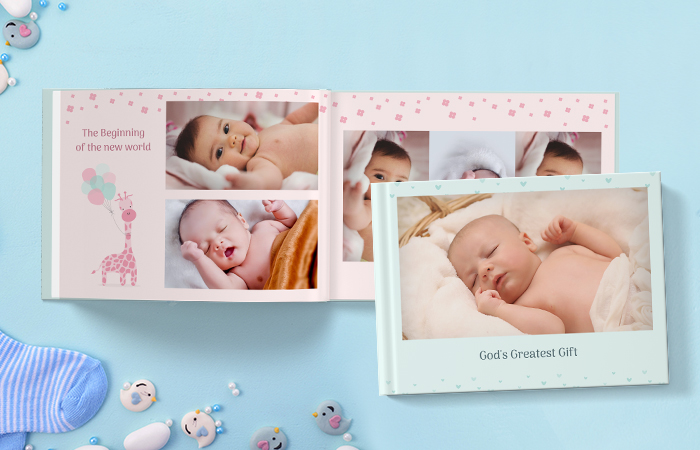 Let me love you a little more before you're not little anymore.
Childhood is certainly one heaven of a time where nothing is serious and everything is fun. It's an incredible journey where a toddler holds the attention of all around him/her. You have passed through that 'Free Zone' and it was stupendous. The feeling when you know that your childhood has far gone, lost in past – you feel sad and a little bad. But when you see you have a child of your own - you wish to capture every moment, every smile, every word he/she speaks.
Remember how you decided on your baby's name by scrolling till the end of the 'Indian baby names' page?
The feeling is absolutely beyond words - Child crawling, walking, running and talking to you in the most adorable language of their own universe. That universe is far more spacious, full of stars and amazing than our Milky Way. Would not you want to preserve 'More-beautiful-than-universe' memories of your kid? You would. In a sweet cuddly Baby Photo Albums from Picsy. Still if you need reasons (which you should not), we'll give you enough :p
For all the things my hands have held the best by far is you.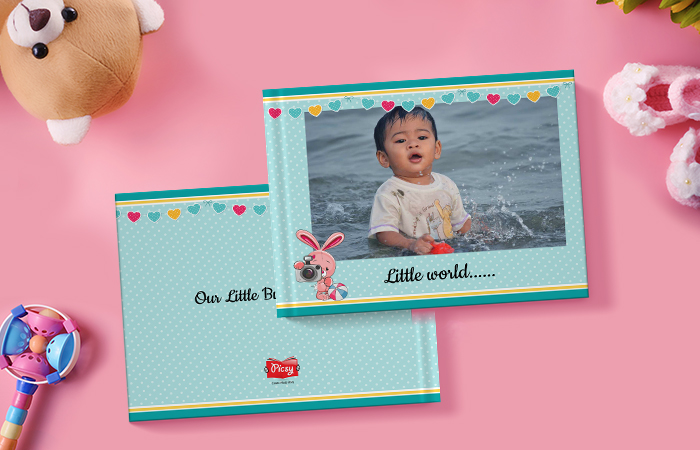 From the day when your child was born to the 12th month he/she become 1, you observe littlest details and you wish to relive it in future, for sure. You would wish to see those smiles, walks, hugs, laughs, and cries 10 years down the line.
Tedious, tiring and irritating. Yes, talking about the digital screen. Digital is emotionless though it's full of lovely emoticons. In order to experience 'Real', you have to ignore what's 'Reel'. Experience the real power of touch and feel with Personalized Printed Photo Books, Photo Calendars and Photo Prints.
As you're installing different new apps everyday, today will be no different. Download Picsy app and see for yourself wide range of creative child special themes. Picsy Design Experts focus particularly and precisely on child's sweetest memories. The design and layouts are heartwarmingly adorable and all you have to do is upload cutest photos of your kids from the gallery of smartphone. Time doesn't have a reverse gear, but Picsy Photo Books do.
Kids are greatest gifts of God; you just watch them doing nothing and still you'll get ear-to-ear smiles. You feel blissful when you watch them playing happily, doing their cute tricks, have fun on their own and well, the innocent imitation they do.
It's time to express your unconditional love for your child in Picsy Personalized Baby Photo Albums. See it at any phase of life and get a smile, undoubtedly.
PS – You know a baby makes you feel the days are shorter, life's sweeter and a home happier. Just like Picsy app, lets you create stunning photo book in shortest time (in minutes), flip through the pages any time and feel it for lifetime
Ready to hold your memories in hand?