How to Make a Photo Book?
Last Updated : June 24, 2022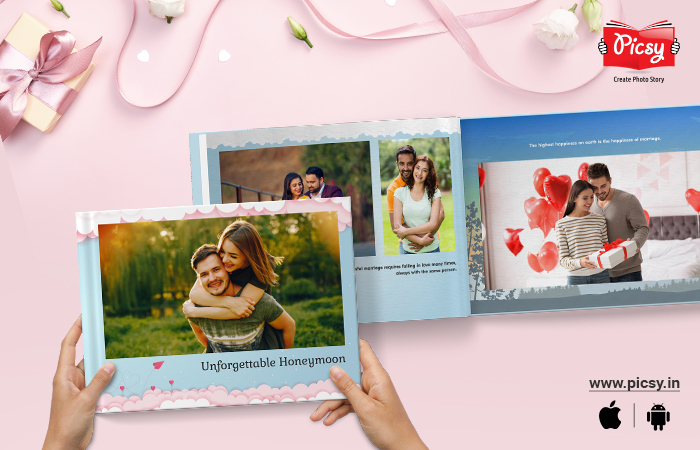 Don't we all love telling stories? I mean, give me a mic and a stage, and I will keep talking for ages. Why do you think stand-up comedy is a thing now? Because they tell stories and entertain. And that is what photo books do as well. It helps you to tell your story. Now how you want to tell it is up to you. Make your own photobook the way you like. But, before that, there are certain differences between a photo album and a photo book. I hope you know that. For the ones who don't, I'll give a quick intro.
What are Photo Books?
People like to call photo books photo solutions. And why not? It is easier to handle without destroying the quality of the images. In photo albums, you take a couple of photo prints and then put them in photo albums. This eventually distorts the image quality. Haven't you seen the images of your parents' wedding? Looks like there is a blueish (in some cases brownish) tint in each photo. People don't like that to happen to their beloved memories, hence came up with the idea of creating photo books online.
The photo book making process doesn't involve combining two things, but it's a single photo product. Here, before ordering the photobook, you got to place the images online in a template, like the way you'd want, and carry on further with the ordering process. Which you can actually do with a simple click; we will come to that later. Now, let's understand why in this digital world, we are talking about a hard copy of memories.
Want to foster your memories? Download Picsy app and create a photobook!
The Purpose of Photobooks
Have you had one of those summer vacations when you sit on the floor with all your family members and flip every page of the photo albums? Running down the lane of happy memories with a smile on your face. That is the true essence of photo books. Building up new memories with an amalgamation of memories framed in a book. You would relate more if you had siblings. Many times, my sister and I looked at the photos of our old house and felt nostalgic over a glass of Mojito. These are irreplaceable memories once you start living in different places, you know.
How to Create Printed Photo Books?
The question, "how to create a photo book?" has been asked a zillion time. However, we see it is still one of the most asked questions – the process of making a personalized photo book. Hence here we are with the answer again. Well, however, before creating a photobook, you must first choose the company or the service that would do it for you. For example, Picsy! It is one of my favourites. The best part about Picsy is that it focuses on the quality of the photo product more than anything else. But if you are choosing someone other than Picsy, make sure to check the reviews, testimonials, and their product on their social media handle. Most of the photo book making process goes like this: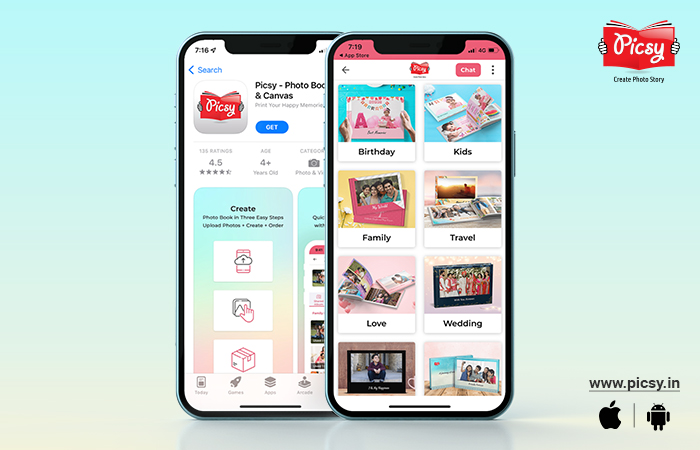 Download the Picsy app from the Google Play Store or Apple Store.
Upload all the images you want on the photo image.
Select a template or theme for the photo book.
Edit, customize, and add a filter as you wish.
Place the order.
Types of Printed Photo Books
Products that are dear to your heart, such as photobooks with the most memorable memories, should have the option of customization. Don't you think? Hence, one of the best photo book maker apps - Picsy, avails the types in three categories.
1) Size
The size determines how huge or tiny you want your photo book to be. Where something as big as a magazine, or simply like a notepad? The decision is up to you.
2) Quality
The quality defines the paper type. Whether you want your photo book to look classy matte or glamourous glossy?
3) Bound or Cover
Now comes selecting the photo book cover. If it is a portfolio photo book, you better go with the hardbound. It looks professional. However, if you want something mobile and handy that won't take up much space in your cupboard or coffee table, the soft cover is also a good option.
How to Choose Images for Perfect Photo Books?
You might think, what is there while choosing images? Well, it matters – both aesthetically and practically. And here we are going to tell you how and why choosing the right image matters.
Practical Approach: If you think you will add all your old images, no matter small or pixelated, you are going to make a mistake. Images should A1; no compromises! It should be clear and picture-perfect resolution.
Aesthetic Approach: If you are telling a story, you need to maintain a tone, don't you think? So, if you are making it a black and white photo book, all the images should be in black and white.
Photo Book Ideas for All
There are numerous ideas. I mean, I can actually write a book about creating photo book ideas. However, I have added a few to this list. Keep reading.
1) Portfolio Photo Books
I had to add it. After all, it is the most important one! If you are an architect student or, say photography student. You must portray efficiently what you are capable of. Search photo book maker near me on Google and get your dream job.
2) Movie Buff Photo Books
We all have had been in that stage where we could turn the world upside down to get a glimpse of John Snow or if we go a little backward, how about Harry Potter, right? Why not put your childhood craze in a photobook?
2) Family Photo Books
Like I always say, classics never die. The main purpose of photo books is to foster happy memories. What is happier than the priceless times with your family members? Do checkout our family photo books.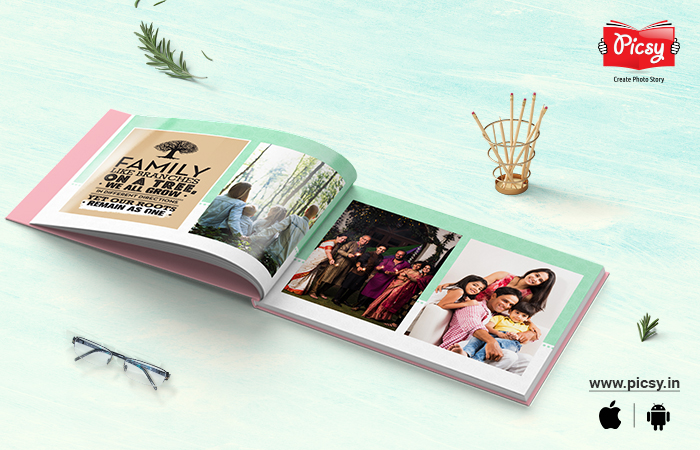 3) Recipe Photo Books
Why not craft recipe photo books online to preserve all the secret family recipes that are irreplaceable for you? It is a great idea for food lovers, I say.
4) Travel Photo Books
After 'Yeh Jawaani Hai Deewani' hit the limelight, I am sure this travel photo book idea might have occurred in many of us. Honestly speaking, I made one. Why not you do it as well?
End Note on Creating Perfect PhotoBooks
I hope this easy tutorial article helped you to know what you wanted. If you think you are now ready to create brilliant photobooks, download the Picsy app and get the photo book of your dreams. Till then, keep Picsy-ing. It is one of the most thoughtful and quality-oriented photo product apps that is available both for Android and iOS users. So, are you ready to Picsy?
Ready to hold your memories in hand?