Guide to Making a Custom Photo Album Online
March 31, 2022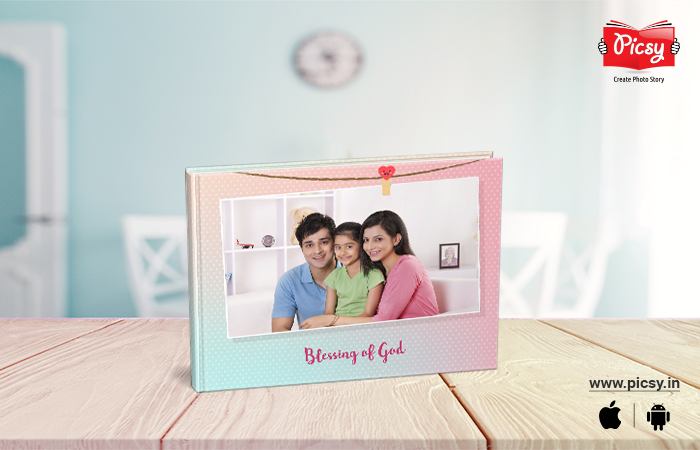 Be still! Smile, please! There you go! You got a picture-perfect shot. It should be preserved in the collection of memories. We usually save our memories on our smartphones and laptop. But did you ever think, what if, unfortunately, we lose those memories? It will surely make us sad. What if we tell you that you can preserve these memories for life? You will definitely get that cheek-to-cheek smile on your face.
Now the question that will pop up in your mind is, how? For that, we have a solution. The answer is a custom photo album! If you wonder how to create a photo album, let us take you on the journey of creating a custom photo album. Sounds exciting, so without any further ado, let us dive into it.
What is a Custom Photo Album?
A custom photo album is a treasure book consisting of your beautiful memories and preserves them for a lifetime. The traditional form of preserving the photos is manually attaching them with different adhesives on the pages and enhancing the beauty of the pictures. The best reason we fall head over heels for photo albums is that they are available in various themes, and we can choose the one according to the occasion.
Benefits of Custom Photo Album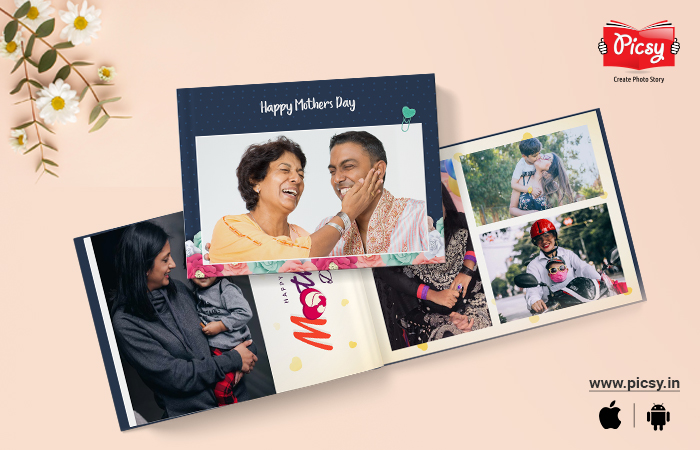 Although a custom photo album carries thousands of benefits, we have chalked out a few of them for you. Let us know what those are.
Photo Album Keeps the Memories Safe
The most undeniable benefit a custom photo album book carries is it keeps the memories safe. So, whenever you wish to travel memory lane and want to experience the beauty of wonderful moments, you can flip through the pages of your custom photo book.
Photo Albums Serve as a Thoughtful Gift
This time when you think of gifting something special to your loved ones, consider gifting a photo album jampacked with lovely memoirs. Try to include the beautiful pictures you have with them. This wonderful keepsake will stand the test of time and celebrate your memories for so many years. Regardless of whom you are gifting a custom photo album, it serves as a wonderful gift for all age groups. Be it gifting it on the 50th anniversary of your grandparents or the 16th birthday of your kid; photo albums are appropriate for every occasion. All you have to do is create a customized photo album online and cherish the happy times.
Photo Albums are a Medium to Narrate Tales
Come on! Let's accept the fact we all love narrating our tales. Then, how about narrating it with full efficiency of pictures so as to draw an association between the dialogues and pictures. If you haven't owned one yet, then it's not too late to get your photo album that narrates your tale, be it your romantic love story or your family history. Seize the opportunity to flaunt your story with the help of a photo album. And let Picsy be your custom photo album maker.
How to Make a Custom Photo Album Online?
If you are already excited to create a customized photo album online for yourself, let us familiarize you with the pre-requisite steps to follow.
Select the Pictures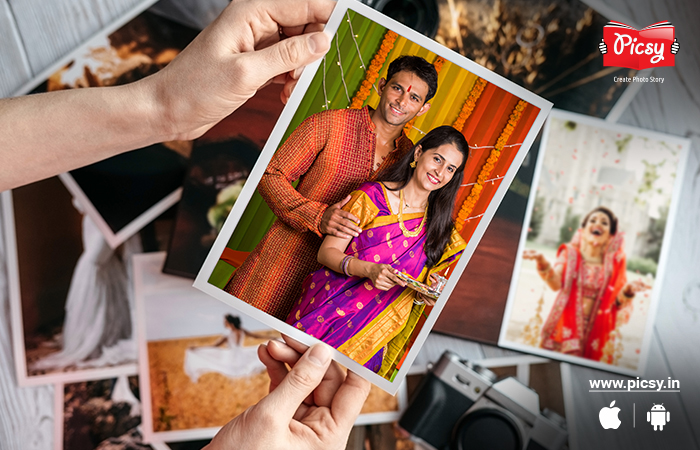 It is an obvious fact that we cannot include all the pictures in our photo album. So, it becomes extremely essential to select the pictures you love the most. In addition to your pictures, you can sprinkle a few cute notes to beautify your memories.
Pro Tip: Please do not include the hazy or blurry shots.
Select Your Book Size
It is important to finalize your photo album's book size and material. These custom picture books are available in sizes like large- 16 inches X 12 inches, medium- 11 inches X 8.5 inches, small- 8 inches X 6 inches.
Choose Your Photo Album Theme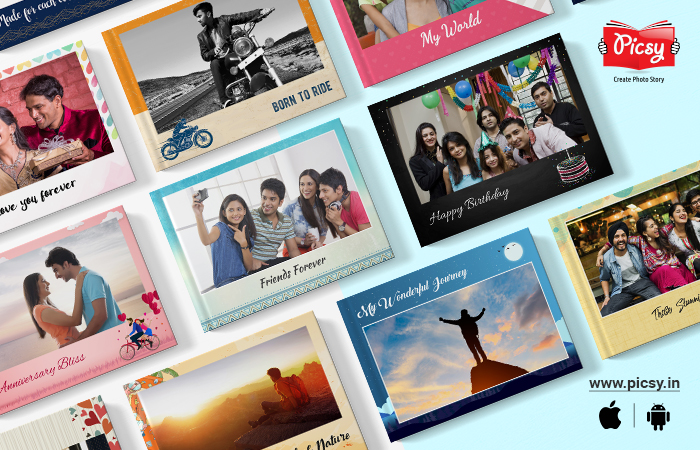 Picsy offers a great variety of themes to celebrate every occasion. Choose the one that compliments your occasion. Some of them are weddings, birthdays, portfolios, celebrating friendship, etc. You can use your creativity and let your couple photo album ideas inspire you.
Review Your Photo Album
After placing the pictures and texts in your photo album, please do not forget to review them. It allows finding out the errors you might have attempted unintentionally. In addition to this, take the opportunity of this time to cross-check the cover type, photo book size, theme, etc.
Place the Order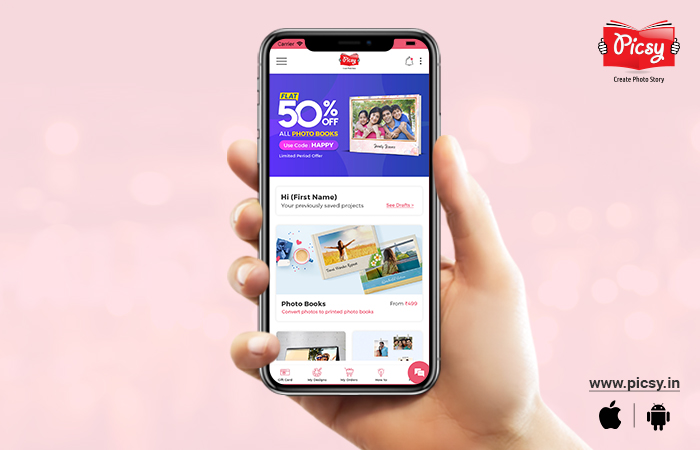 Once you are satisfied with all the segments while dealing with your custom album book, then you can place the order and let your keepsake be delivered to your doorstep.
If you have made up your mind to own a photo album, then allow Picsy to serve you with proficiency.
Amazing Custom Photo Album Ideas
We have chalked out some really amazing custom photo book ideas to celebrate your special moments.
Travel Photo Album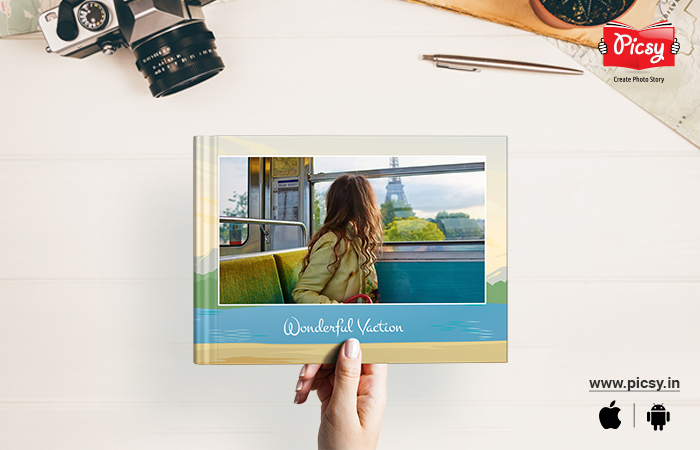 You surely might have enjoyed yourself a lot on your family trip. But you might feel the wish to revisit the lovely trip you had. In such a case, a beautiful personalized photo album will help you go on that memory lane and feel nostalgic about your beautiful memories, whether it's canoeing or mountain climbing on the rugged mountains. Creating a lovely photo album will enable you to relive those happy times you spent with your loved ones.
Wedding Photo Album
Starting from stepping down the aisle to sharing the meal with each other, capture all your romantic moments in a wedding photo album. By creating a custom album, you can reignite the spark of your married life. Dedicate a wedding photo album for all your firsts to follow, your first interaction with his family, your first outing with him that is your honeymoon, etc. This romantic wedding photo album will serve as a love doze on your gloomy days.
Family Photo Album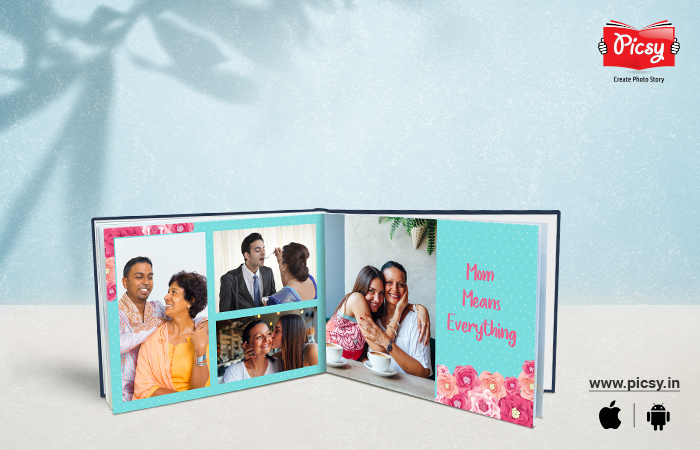 Flaunt your fondest memories with a booklet solely devoted to the people who give us strength: our family members. Assemble all the pictures of the beautiful moments you spent with your family and include them in a custom photo album. So, whenever you sit in discussion with your family where you all have fun games, do not forget to flip through the pages of your family photo album. It will help you revisit those happy days, which will lead to giggles and laughter.
Baby Photo Album
The arrival of the baby carries a plethora of emotions along with it. Ranging from the first bite of the newborn to his utterance of the first word, everything is special, and that is why it has to be celebrated. So, dedicate a photo album solely celebrating the cuteness of your young one. And you can narrate the tale of their childhood to them while going through this adorable keepsake and reminiscing on the cute moments.
Read More : Cute New Born Baby Photoshoot Ideas
Top Custom Photo Album Maker Apps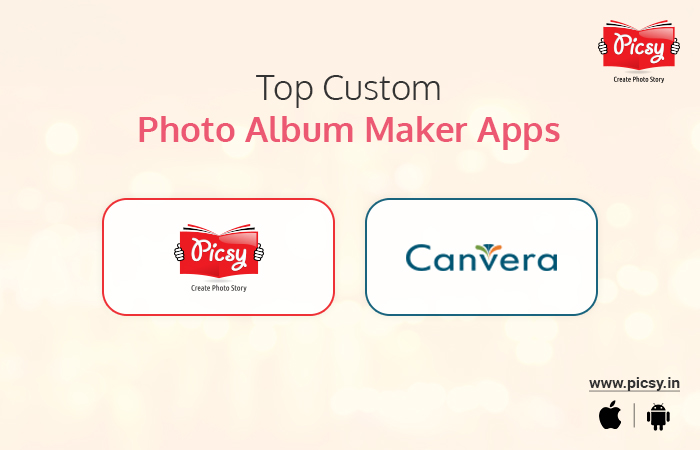 There are a few custom photo album maker apps to ease our task of creating a photo album. Let us understand those.
Picsy
Picsy is the simplest mobile application that creates high-quality photo albums and preserves our memories for a lifetime. Moreover, it enables us to experience our moments whenever we wish to. As we cannot stop our memories to get faded, but with the help of Picsy, we can cherish them forever.
It is a user-friendly application with a series of themes available like birthdays, anniversaries, trips, and a lot more. And in terms of security purposes, Picsy keeps our pictures confidential. Along with all this, we can create our memorable keepsake in just a few clicks. It is available on Appstore and Playstore.

Canvera
Canvera is another application that deals with providing photo albums. But unfortunately, it does not offer different themes for different occasions. That is why it is not recommended.
Why Choose Picsy for Making a Custom Photo Album?
Picsy was discovered in 2016, an application to resolve photo-related concerns. The striking feature about Picsy is it has an easy interface and is peppered with 150+ themes for every occasion. And it takes the game of online photo printing on a higher pedestal.
The main reason to opt for Picsy is that we have a group of creative professionals keen to induce life to your memories.
Closing Words on Photo Album
Now we reached the destination of creating a custom photo album. We hope this journey of creating a photo album might have been of great help to you. And by now, you surely might have decided to create your beautiful keepsake. So, please allow Picsy to serve you with the best quality customized photo book online.
Our memories hold a great place in our hearts, so they should be cherished with utmost proficiency. Here, the need for Picsy is realized. Picsy has been serving clients for a long time. And one of the undeniable facts that attract customers to Picsy is it offers the best photo-related services at an affordable budget and does not cause any burden to our monthly expenses. So, download the Picsy app and keep snapping.
Ready to hold your memories in hand?