25 Cool Ideas To Display Family Photos On Your Walls
November 05, 2020
In the world of today, photos double up as a modern-day alternative to paintings. They also happen to be an awesome way to cherish happy moments.
Decorating and dedicating a wall of your home to family photographs is arguably the most popular and artistic way to decorate your home while displaying your loved ones at their best.
Presented below are 25 cool ideas to display family photos on your walls.
1. Classic
Decorate your family photo wall with this timeless classic idea. Put up a family gallery wall mounted in light stained frames or custom canvas prints to complement your living room decor.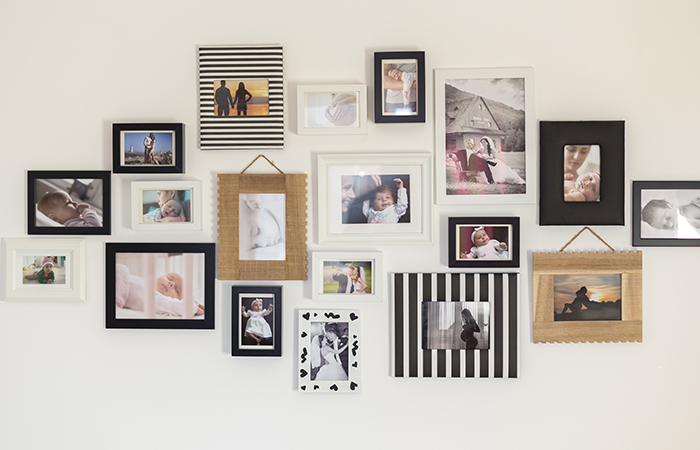 Read More : 7 Best Family Photo Wall Ideas To Keep You Smiling
2. Boho dreams
If you are a connoisseur of everything bohemian, then this idea is right up your alley. Accentuate a boho tasselled wall hangings with your family photos pinned onto it.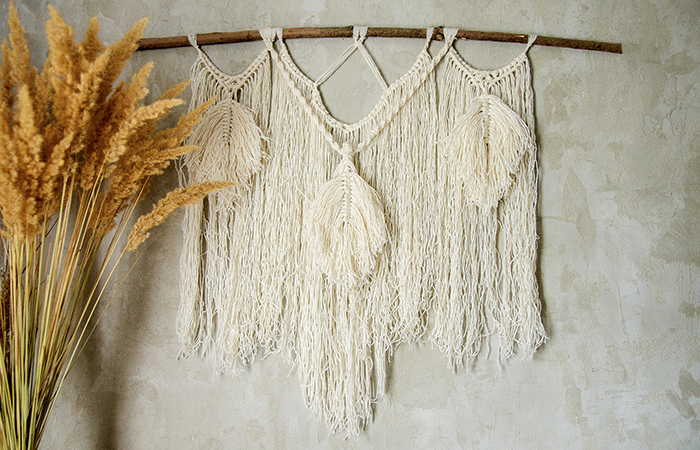 Give your space the stylish look with Picsy's wall décor.
3. Nature
A groovy seventies way of displaying your family photos would be to hang them with woollen thread on a varnished branch for nature inspired feel.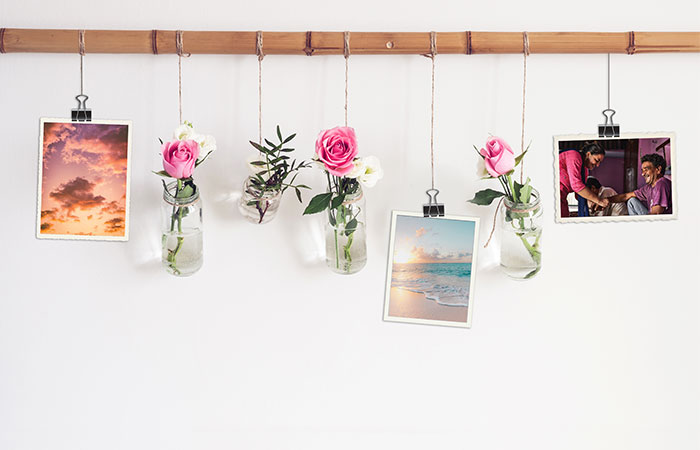 4. Pendant
To emulate a pendant, you can hang your family photographs from a chain adding a very elegant feel to your home decor.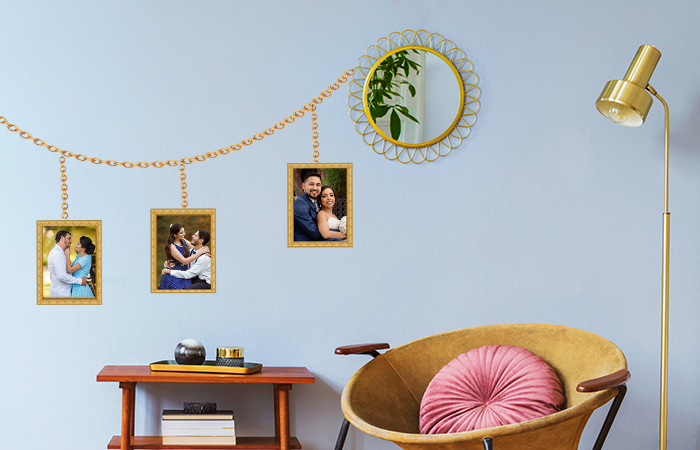 Read More : 8 DIY Home Decor Ideas
5. Corkboard
Remember the corkboard above your workspace at home? You can create a beautiful family photo collage just by pinning up photos, cards and slogans for a neo-modern aesthetic.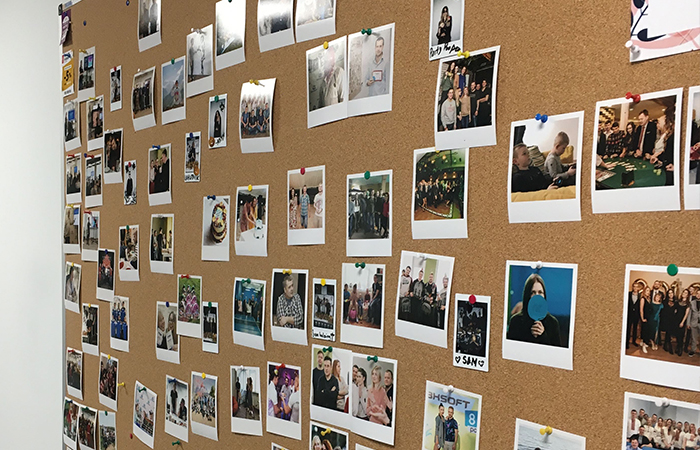 6. Yarn mural
You can create an exceptionally attractive wall mural with woollen yarn stretched across strategically placed nails and clip up your family photos over the resultant yarn web.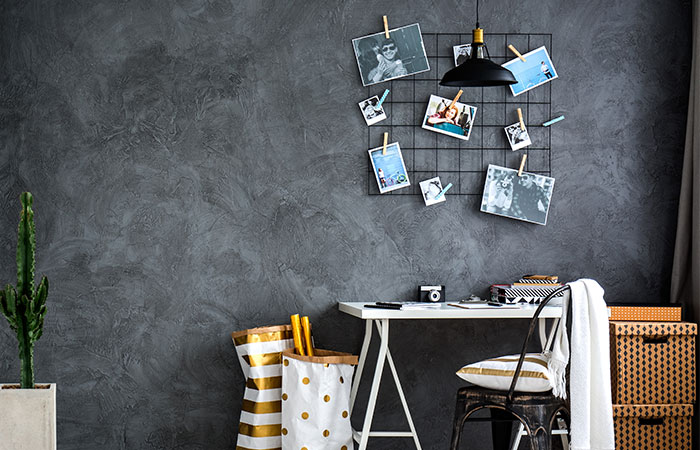 7. Burnished gold
To add opulence to your family photo wall, you can put up a gold photo rail and then hand photos in mismatched frames for a very artsy effect.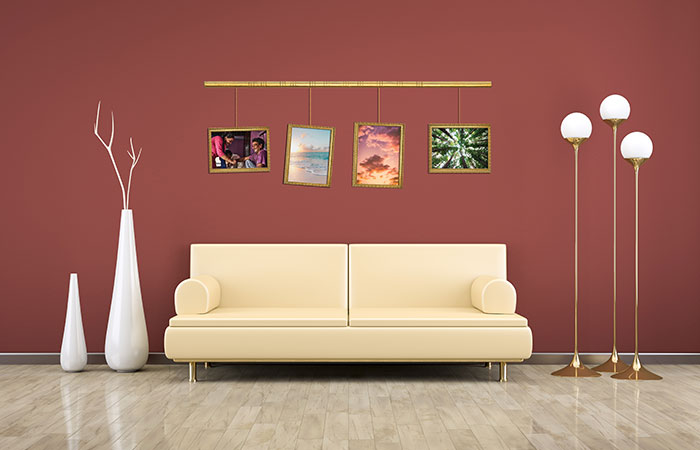 8. Wood slices
If you are a nature lover, you could create a nature-inspired family photo gallery with photos hanging in columns from slices of wood fixed into the wall.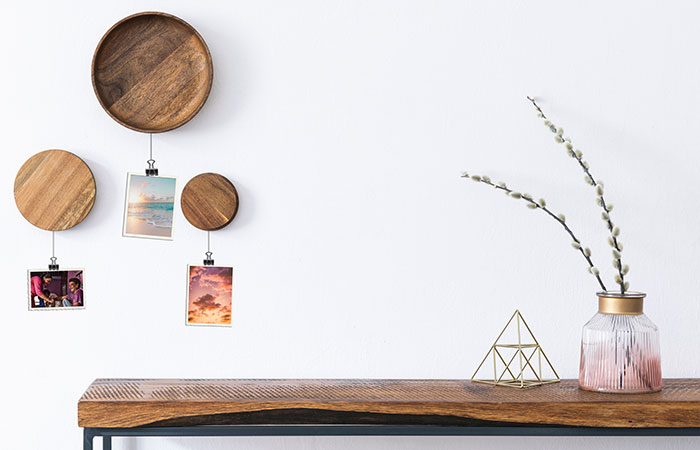 9. The nook with ledges
If you are bothered about that awkward nook in your living space, then this idea should definitely work for you. Decorate your corner with framed family photos resting on ledges.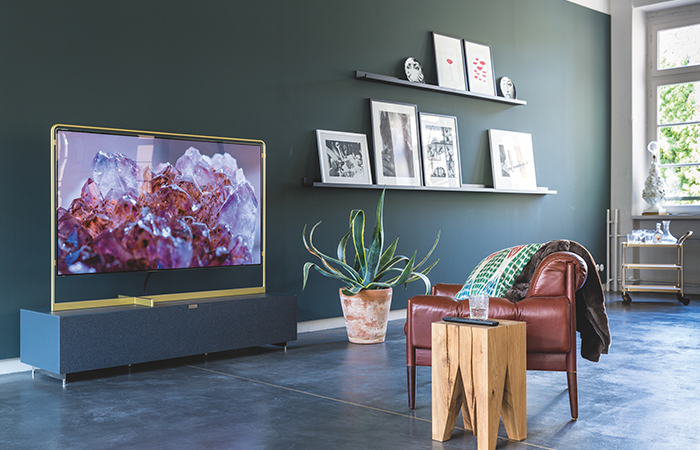 10. Wooden planks
Photographs hung over or pinned onto planks of wood add a beautiful rustic feel to the space they are displayed in.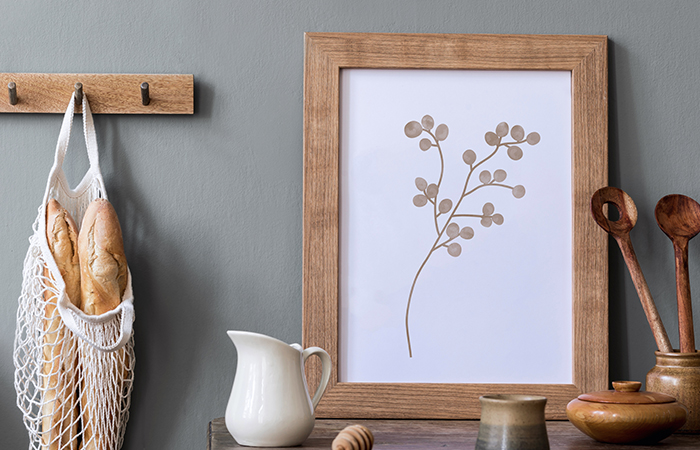 11. The Grid
By setting up a simple metal grid, you can add a dash of class to your family photo wall on which you can add as many pictures as you like, attached with clips to the grid.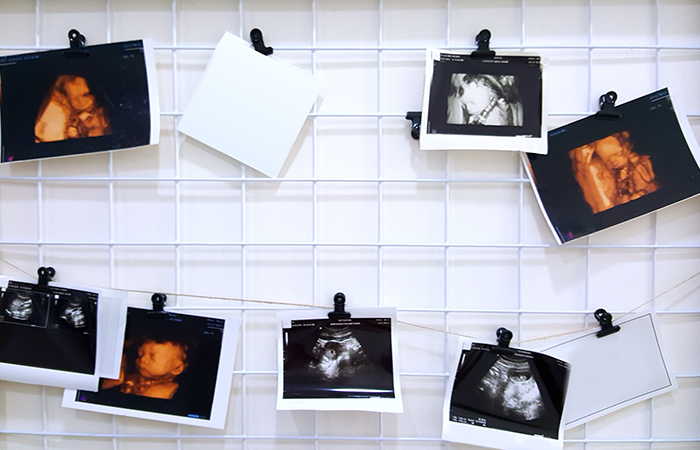 12. Canvas print arcade
Family canvas prints can be arranged in a rectangle consisting of multiple canvases. This looks best on light coloured walls and canvases with a white border.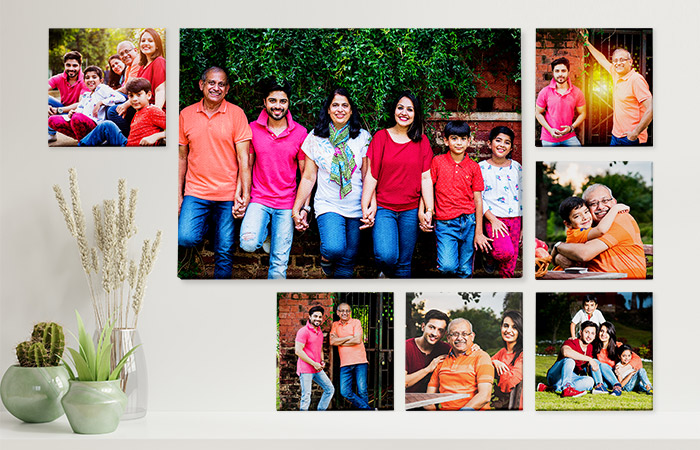 Read More : How To Choose The Right Photo For Your Canvas Prints
13. Black meets White
Black and white photos have an air of class of their own. Printed out on canvas with black borders, you can create a truly classy feel for your family photo wall.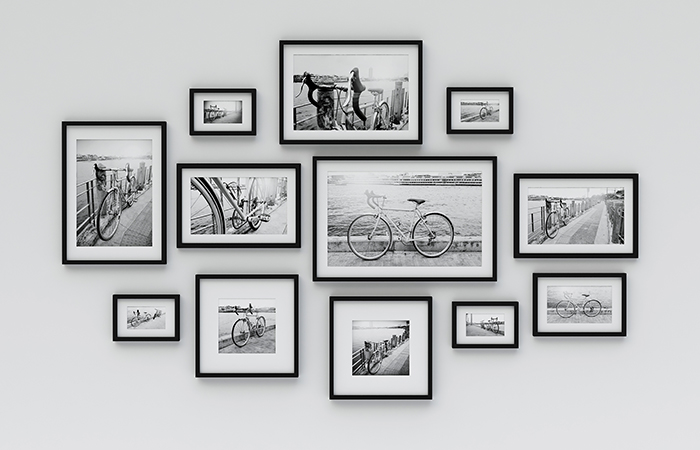 14. Big is better
We have all heard the saying, "go big or go home". Accentuate your family photo wall's glam quotient with large canvases of photographs and designs.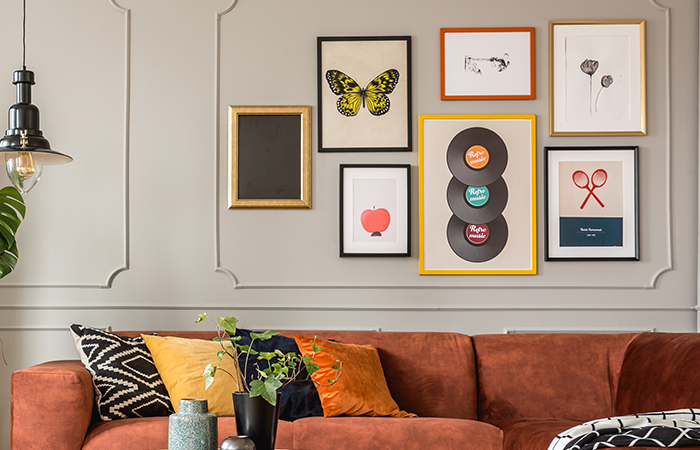 15. Instagram gallery
Printing out your Instagram family photos on white canvas squares adds a very upbeat and pop art inspired look for your family photos.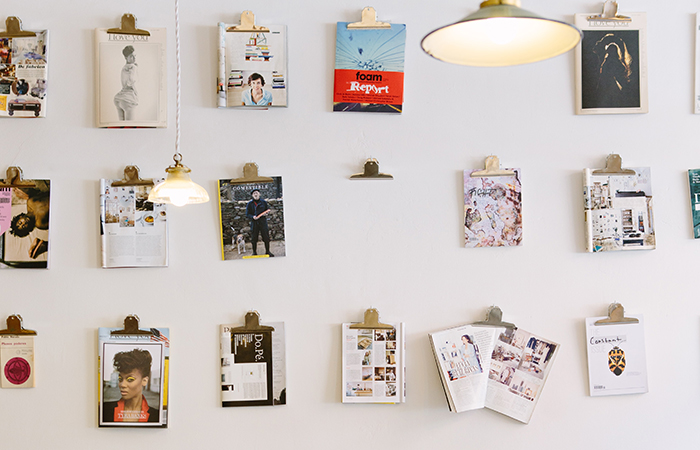 Take your home decoration game to the next level with Framed Vinyl Prints from Picsy!
16. Corners
Your family photo wall does not have to be on a flat background. You could create it in a corner with mounted photographs or canvas prints spilling out on both sides.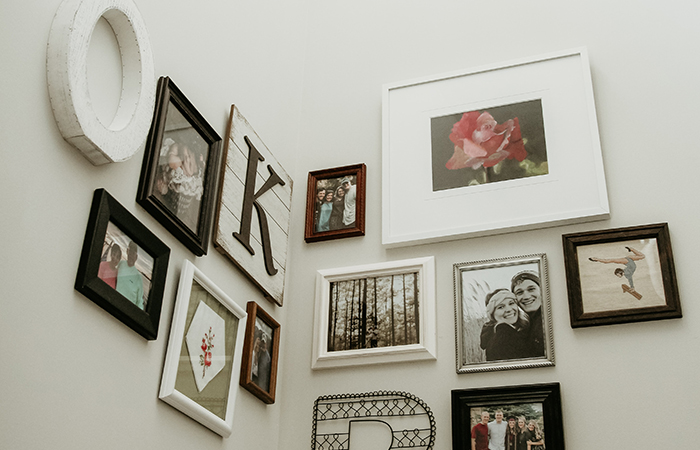 17. The rails
You could install metal rails on an empty wall, making it a place where you can attach as many photos as you like and replace or remove them whenever you want.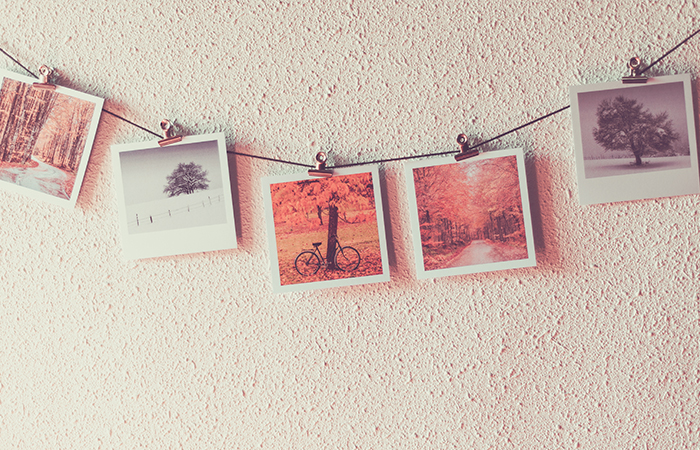 18. Staircase bliss
Attached either to a wireframe or mounted simply by a nail or a hook, you can put up your family photos on the side of a staircase adding more drama to the pictures.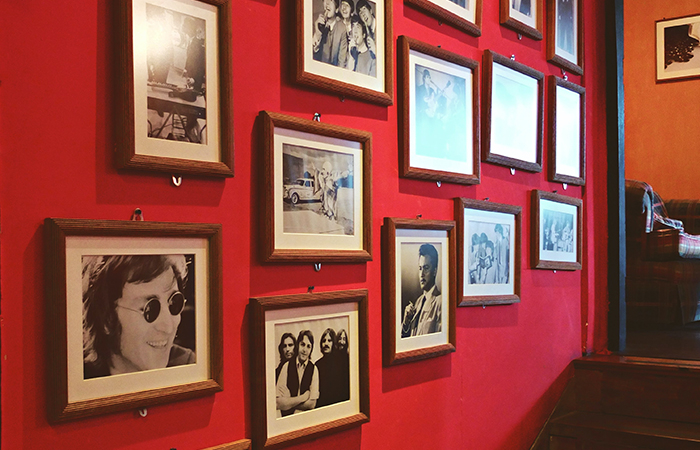 19. Gallery Wall
You can create a family photo gallery wall by combining mounted photos, canvas prints, slogans, and other decorative accessories for creative appeal. This wall décor idea will give an aesthetic look to your space.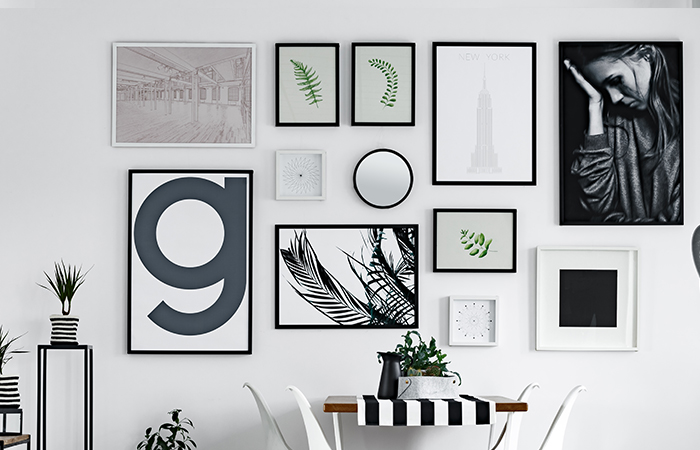 Read More : How To Choose Photos For Your Gallery Wall
20. Canvas wall
You could cover an entire wall with canvas prints of your family photos in black and white to add a very professional and high fashion aesthetic to your space.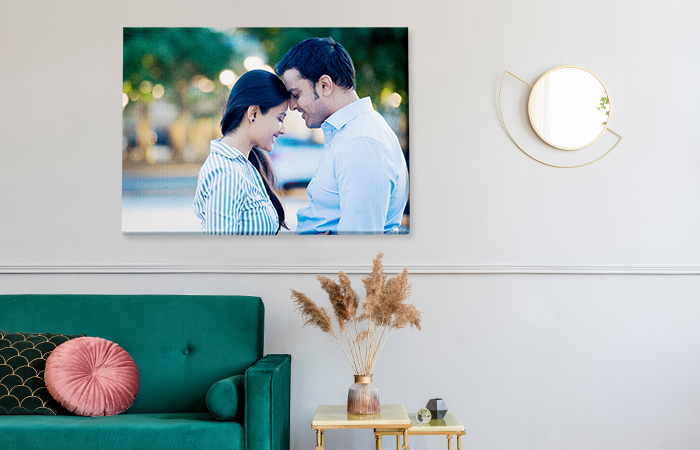 21. One big frame
You could create a photo gallery inside one enormous frame. The photos should be prints and of a relatively smaller size so your able to fit in as many as you can.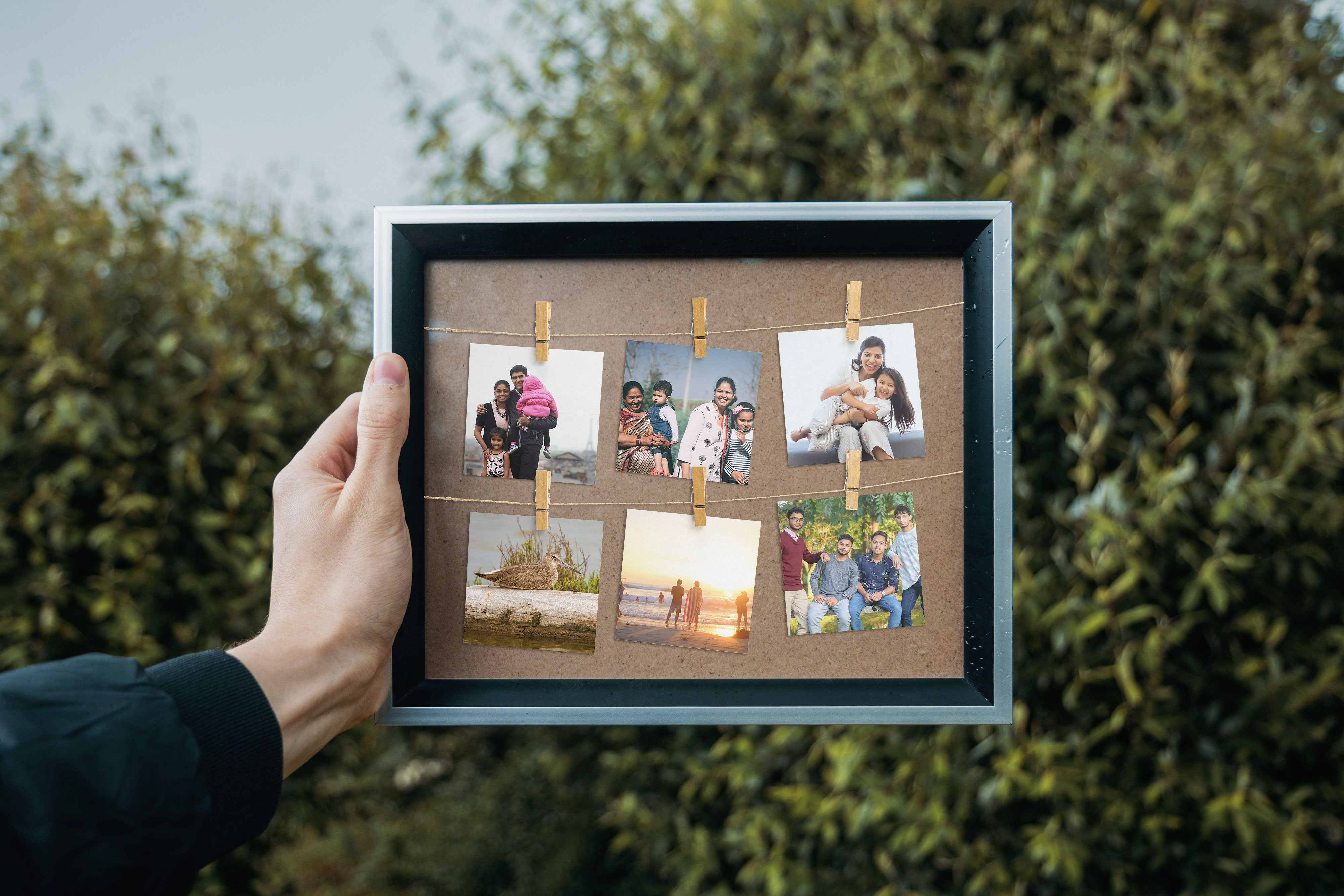 22. Fairy Lights
For heart-warming and truly magical evenings, you can hang up fairy lights on your wall and then attach photo prints onto it. Not only does this arrangement look amazing, it is very easy to set up.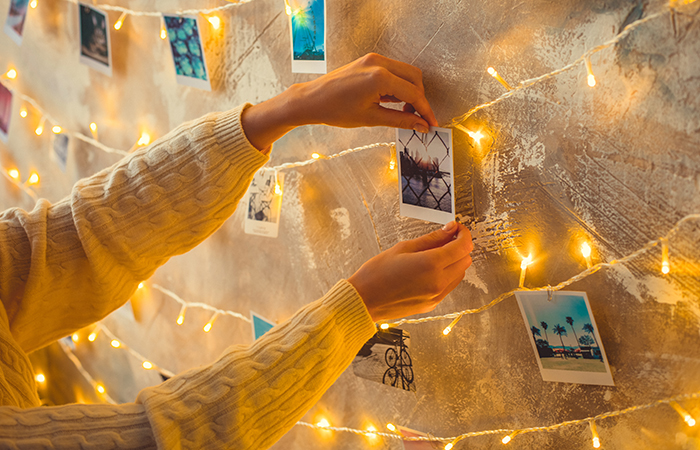 23. The king of hearts
You can arrange your photo prints in the form of recognizable shapes to make you family photo wall even more appealing.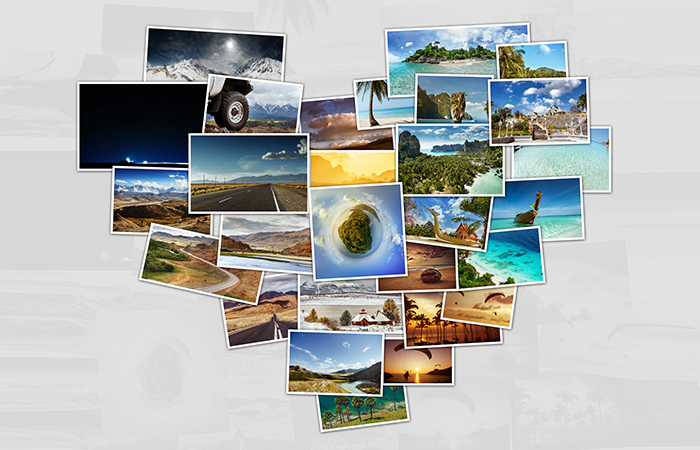 24. Sketch boards
Hanging up sketch boards or exam boards on your wall and then attaching photos to their clips is also a very edgy way of displaying your family photos.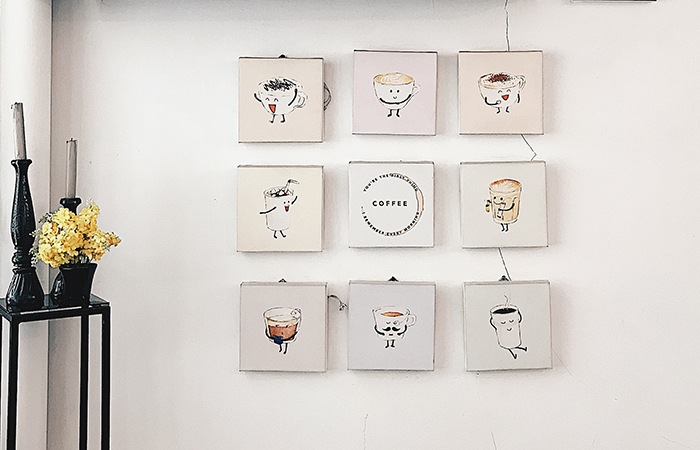 25. Minimalistic
If you belong to the ideology where "less is more", then this idea is for you. Mount your black and white photos on oversized canvases and arrange them in a single row for maximum appeal.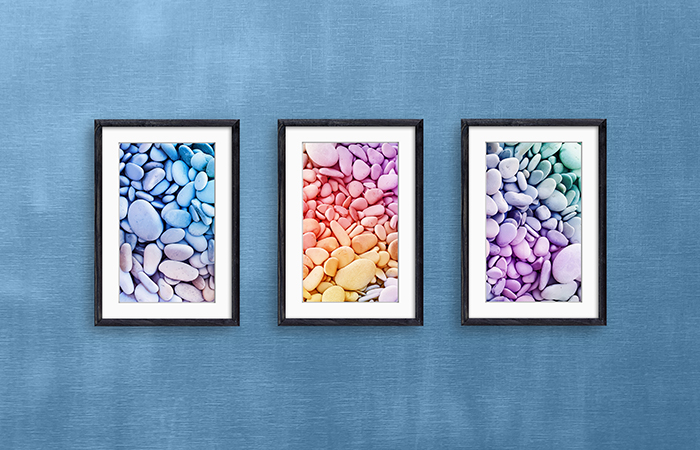 Parting thoughts
For your family photo wall, your budget doesn't really matter as in the above ideas there are ones that would cost less than an ice-cream and other that would cost quite a pretty penny. But what is fun about creating a family photo wall is that as long as you hang, mount, print or frame a photograph or a canvas print properly, everything from a painting by Picasso to an old sci-fi movie poster is going to look perfectly splendid.
At Picsy we have a wide range of products that you could use to create your very own family photo wall. From matte and glossy photo prints to large damage-proof canvas prints, we have it all. So if you too want to create a perfect family wall to accentuate your home decor as well as display the many happy moments you and your family have spent together, then download the Picsy app now.
Ready to hold your memories in hand?