How To Choose The Right Photo For Your Canvas Prints
Oct 23, 2019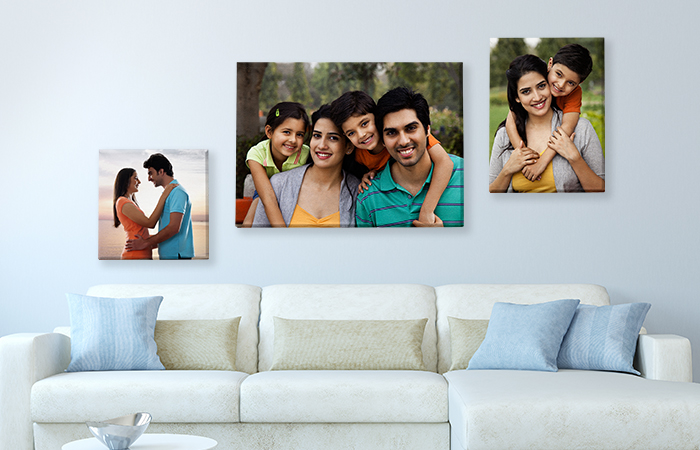 Diwali is coming and decoration is on the way. Right from the kitchen to bedroom and living room, every little space of your home and office gets a renovation i.e. revamping. #Removethedust is all we do during the 5-day festival, biggest in India. While wiping off the dirt, on the other side, it's buying new things that goes side by side. There can be so many things that are bought during and before Diwali.
Make Your Space Better and Beautiful
One of the best things that you could shop and hop on your wall is – Canvas Prints. Wait a minute, not just the photo on Canvas, it's personalized Canvas Prints – Your favorite photo on wall. Isn't that something you have always wanted? Personalization in your home and office is what makes your space better and beautiful.
Now, you have decided that you want a stunning canvas print on your beautiful colored wall. What are the next steps? Out of so many favorite and happy photos from your smartphone and laptop, which lucky moment will be on the hall of fame? Have you decided which canvas print will go in which room and which size?
Breath. Breath. Calm Down. Let's choose the right photo for your personalized canvas prints.
1. Love Birds Need Privacy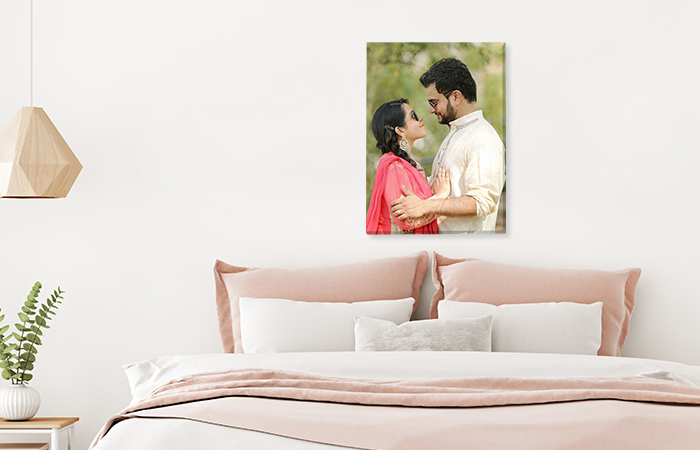 If you have your favorite photo ready which includes you and your spouse, then that should go in bedroom, undoubtedly. The recommended ideal size is portrait. Full size personalized Canvas Print on the wall that resides your bed. Can you visualize it? You do. Now, it's time to choose and filter photos. You can create a collage of your special memories and make Landscape Canvas of it or probably a single Portrait.
2. Family Comes First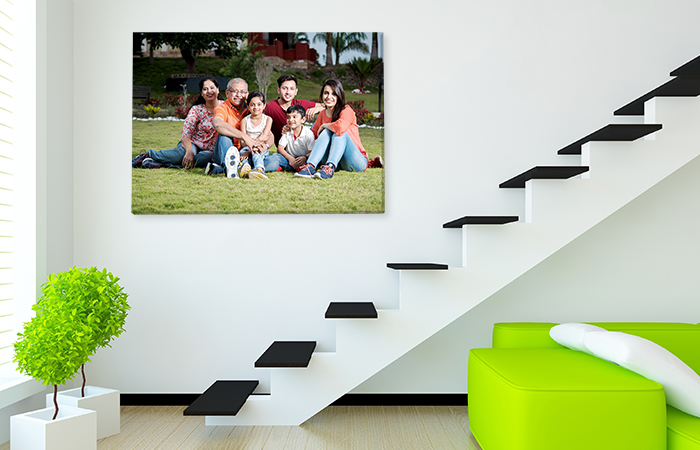 For anyone who enters your home, it's the dining room that gets the central attention. Dining room comes first and family comes first too. First pairs with first. Go to your Gallery (phone) and from so many selfies and sincere, decent, funny poses, you choose the best. This Canvas Print will go near the staircase if you have a 2-storey home, otherwise this Canvas fits right anywhere near the dining table. You already know the purpose, don't you? Yes, every time the family eats and sits together, they can cherish it. Idea size? Landscape – ALWAYS.
3. Feel Fascinating and Fantastic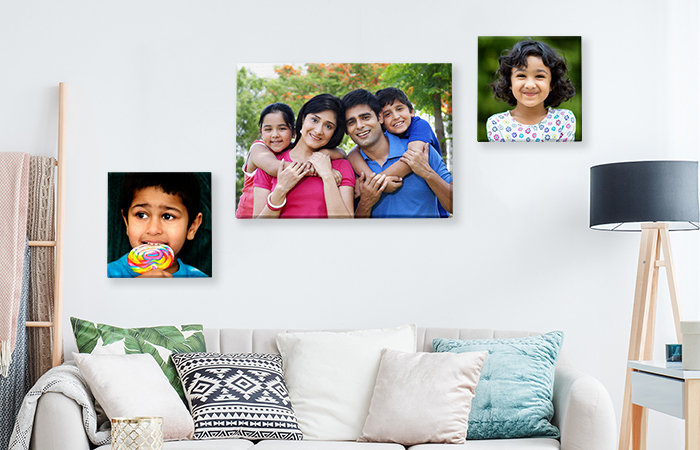 All the travel memories, child moments and cool-tagged swaggy remembrances finds its place in living room. Find your perfect and fascinating canvas prints that suit your furnishings and colors for living room and life. Choosing the right photo?
You and your family, having super fun in beach, playing in the garden, and everyone celebrating festivals together. Square and Landscape size is perfect. Hang bursts of happiness on wall.
Transform the feel of your home with 12- color ink A-quality printed photos on canvas at unbelievably affordable rates with Picsy. Picsy offers top notch quality personalized Canvas Prints.
All you have to do is-
Download Picsy App
Select 'Canvas Prints'
Choose Favorite Photo
Select Desired Shape & Size
Edit and Adjust Photo
Apply Filter
Choose Image Wrap
Preview & Order
This Diwali, creating a premium quality personalized canvas prints with Picsy App is as easy as removing the dust from your home. The easy-to-use Picsy smartphone application has everything you desire. Picsy Canvas Prints are delivered at your doorsteps within just 10 working days.
Ready to hold your memories in hand?