How to Choose Photos for Your Gallery Wall
August 6, 2020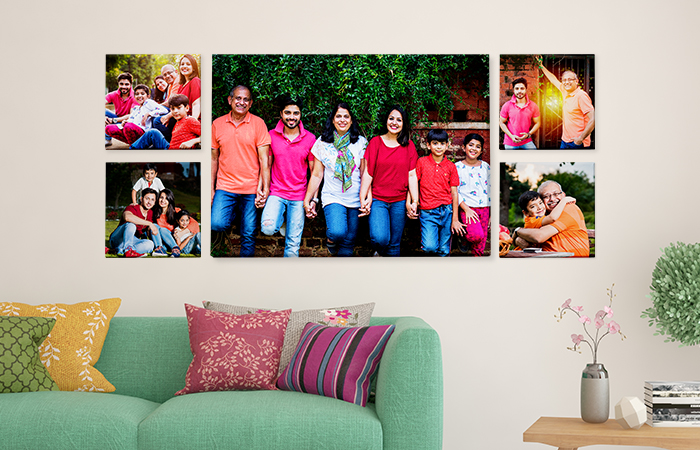 After all the hard work that goes into clicking the perfect picture, seeing your images in print form displayed as art, is exceptionally rewarding. Have you been noticing that blank part of your wall? Picsy has the perfect solution; A gallery wall. Here you can display your favorite photographs. Whether they are images from your portfolio or of you and your family enjoying a picnic in the park, your gallery wall will indeed be amazing.
But choosing which photo you are going to put up can be arduous work. From a professional's perspective, Picsy presents seven tips on how to select photos for your gallery wall.
1. Match Photograph Colors with The Room Décor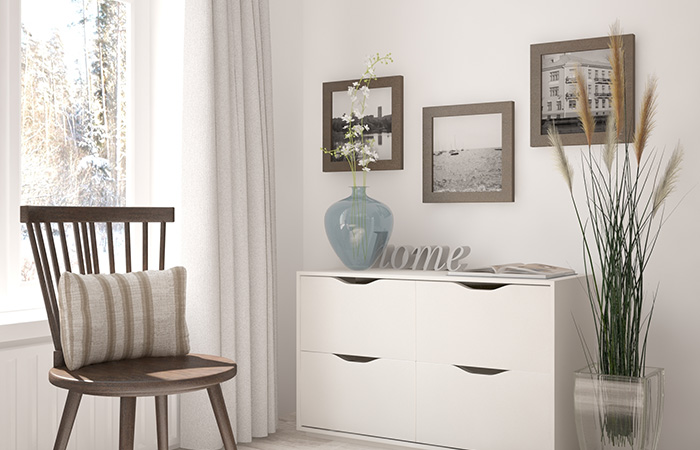 Matching the colors in your photographs to the decor in your room makes a bold artistic statement. An example could be matching the color of your frame with the furniture in the room.
2. Black and White Photo in Colored Frames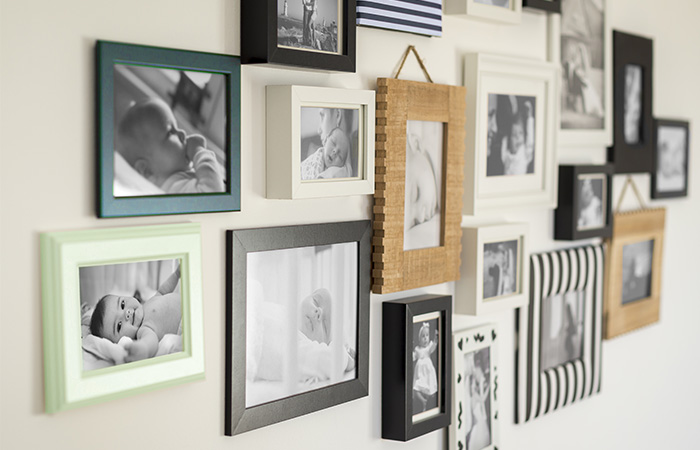 If you are using colored and textured frames on your gallery wall, combine them with contrasted black and white photographs giving the display a very unified appearance.
3. Choose Canvas Photo Prints for Large Displays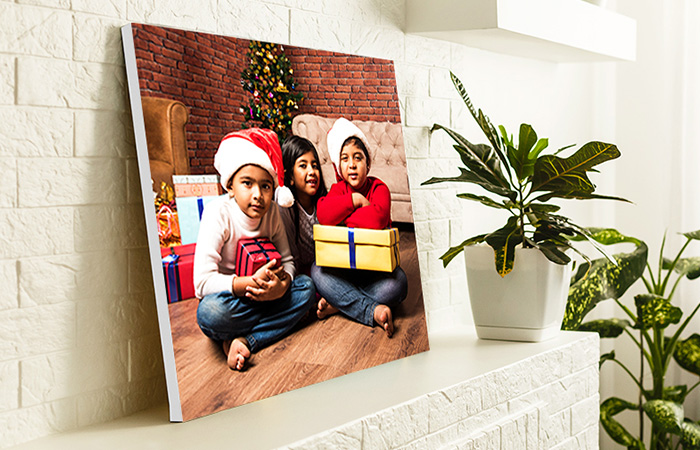 Perfect for displaying images in larger and a more detailed finish, Picsy presents canvas prints for the wall. Your canvas prints not only make a great addition to your gallery wall, but they are also much more durable and vivid than a framed photograph. Choose family canvas prints from Picsy to revel in the affection of your loved ones.
Read More : 7 Family photo wall ideas to keep you smiling
4. Are You Tired of Portraits?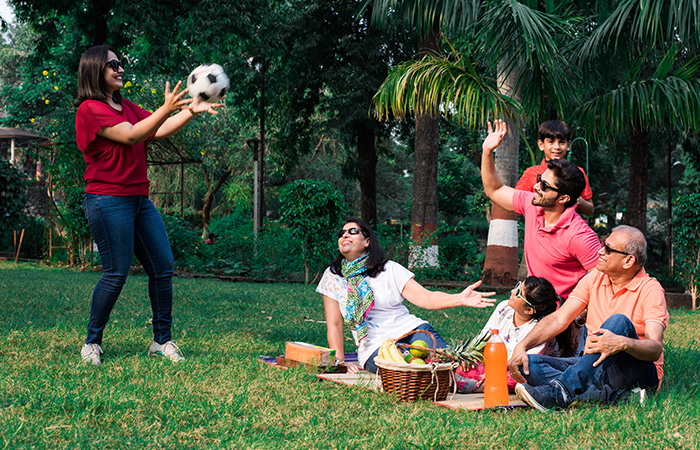 In place of generic portraits taking up all the space on your gallery wall, you can put up images of an activity that you enjoy with friends and family like a game of football or even still life from in and around the house.
Read More : Turn Your Family Photos Into Timeless Family Canvas Print
5. Break the Monotony with Thematic Displays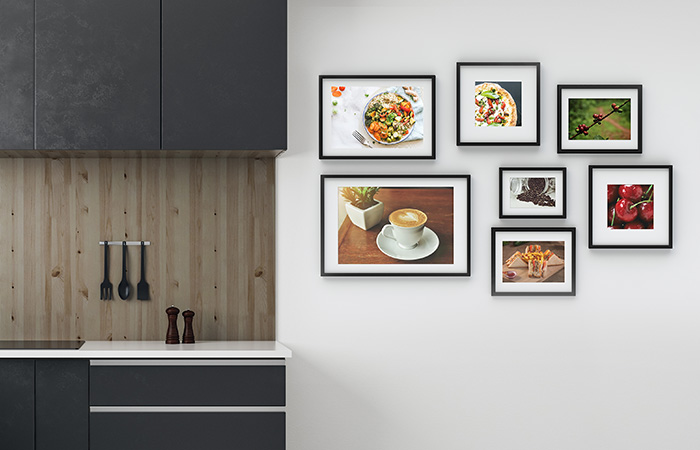 Choose photos that are coordinated to the room you want to place them in. An example would a photo gallery wall in your kitchen displaying fruit or your living room depicting an image of the entire family taken in the very same place.
6. A Little Edit Goes a Long Way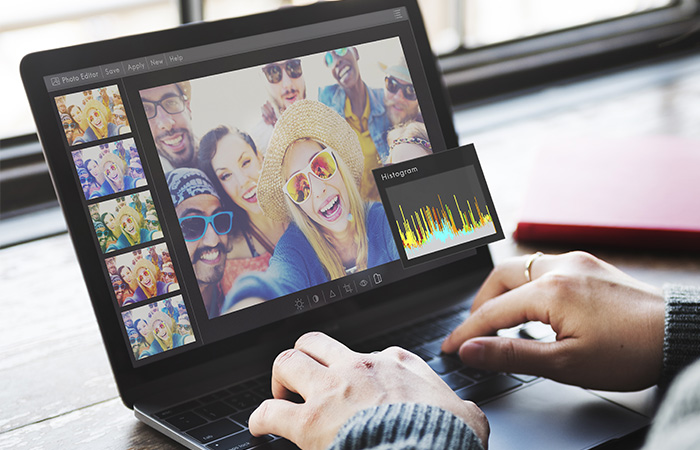 You can experiment with the hues and saturation of your photographs so that they in sync with space they are displayed in. If your house is one with a lot of light and many windows, choosing photos with bright colors like neon green or yellow would work wonders.
7. Wall Décor with Flowers
Creating a stunning photo wall decor with a combination of dry flowers adds a touch of natural beauty and elegance to any space. Begin by selecting a variety of frames that complement your chosen flowers. For dried flowers, carefully press them between heavy books for a few weeks to preserve their shape and color. Arrange the dried flowers around the frames, securing them with glue or tape. It would look fantastic.
Armed with the above tips, you are now ready to step up your home decor game with Picsy's print prowess. Whether it's a personalized photo print, the picsy app gives you unending customizations or a full-fledged multi photograph gallery wall display; you can rest assured that your photo gallery wall will be everything you wanted it to be.
Picsy's premium printing services offers you a wide variety of products like canvas prints, desk calendars, and photo books and photo albums, each of which supports hundreds of customizations.
So what are you waiting for? Download the Picsy app now and level up your home decor with photos for your gallery wall.
Ready to hold your memories in hand?