Top Tips and Ideas for Taking Exquisite Wedding Photos
January 04, 2022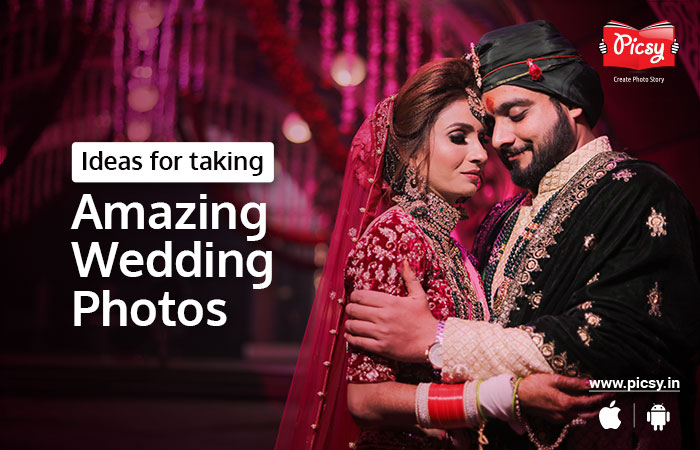 If you wish to become a wedding photographer, you need to understand the finer nuances of portraiture and outdoor and landscape photography. For many, this might take years. But we understand that you are all charged and raring to go. So without further ado, let's dive into our wedding photography tips and ideas.
Before we delve into our list of tips for exquisite wedding photography, a couple of concepts form the foundation of your practice.
The first concept is that you only get one chance to take the perfect picture at a wedding. Weddings festivities might last up to a week, but the actual wedding lasts less than an hour, and that is the time frame you have to take the perfect shot. There is very little room for error, and you need to be ready to take a photo at a moment's notice.
The second concept is that weddings can prove to be quite stressful. The bride, groom, and friends and wedding are usually under great duress, ensuring that everything goes smoothly. As a wedding photographer, it is your responsibility to put everyone and ease and maintain a positive, easy-going attitude.
It is noteworthy that even the very best photo needs a dash of something extra for it to be truly phenomenal. Wedding photo editing can offer your pictures that extra dose of awesomeness. Before we begin, if you are confused about how to make your own wedding album online, look no further. Now without further ado, let's get to it!
Wedding Photography Ideas and Tips for Your Dreamy Marriage
So here you go, the good stuff has arrived. Enumerated below are our top wedding photography tips to make every shoot of yours an amazing experience for everyone involved.
1. Assist a Professional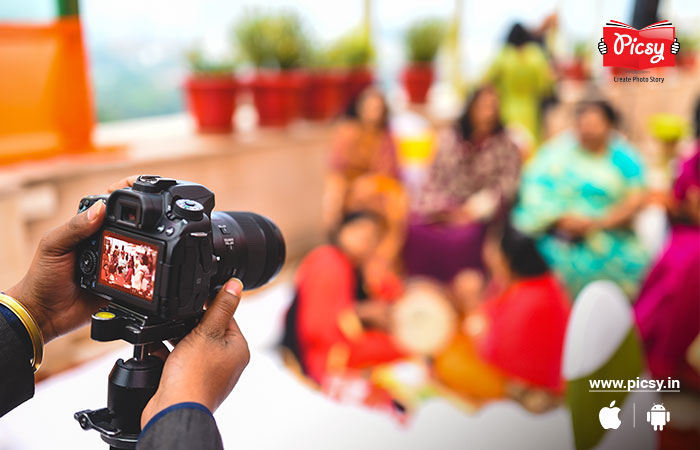 Dreary though it may sound, assisting a professional is an excellent way of getting to know the finer nuances of wedding photography. You get acquainted with the 'do's and don't's' of the discipline, but you also learn on the job. Learning the trade tricks from a veteran can help you get ready a lot faster than traditional methods.
By assisting a professional, you can gain hands-on experience that can later be applied to your shoots and understand the process professionals follow, thereby making the transition to a photography business of your own a lot simpler.
2. Test Your Camera in Advance
Even the best wedding photographer in the world cannot produce a quality output if his equipment fails. Make it a point to check double all your gear, cameras, lenses, and accessories before leaving for the location.
The stability offered by a tripod gives your photos a classic, by-the-book feel and is perfect for wedding shots. Also, make sure that you carry external flashes and a good set of diverse lenses. If the wedding location is indoors, your flashes will compensate for the lack of natural light (which every photographer holds as the best light source)
You can substitute your lighting equipment with a bounce for an outdoor location to make your photography brighter and vivid colors. Opting for Marriage photo editing services can help you achieve the perfect lighting for your photos.
When storing the photos, you click, carry adequate storage space. A couple of large flash drives should do the trick. Also, don't forget to carry several batteries so that none of the festivities miss out on being snapped by you.
3. Photograph with a Partner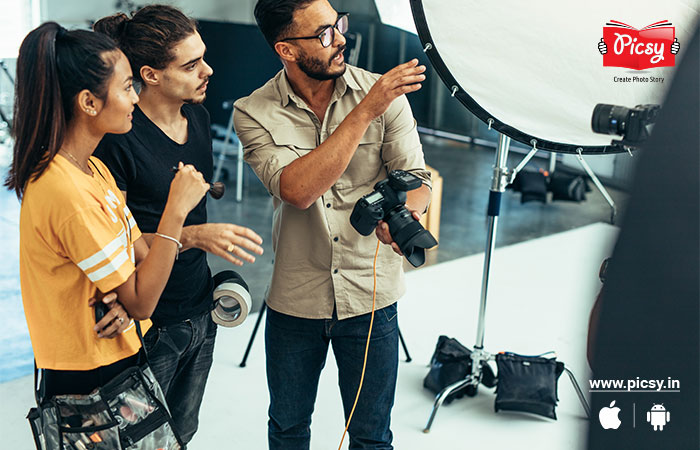 Photography accessories can get quite cumbersome to cart around. Most often, you will find yourself needing a helping hand to enable you to take appealing photos. Remember that several ceremonies happen simultaneously at weddings, and you can't be everywhere at once.
While all the dads are at the bar, laughing and joking about old times, the ladies may be enjoying a private Mehendi ceremony on their own. Working with an assistant ensures that every ceremony is captured, adding to your value.
If you are starting and cannot afford an assistant, you could ask a wedding photographer to be your assistant in exchange for you being his second of command at his next event. This is a smart way to reduce costs while getting help from a pro.
4. Pre-Plan the Shoot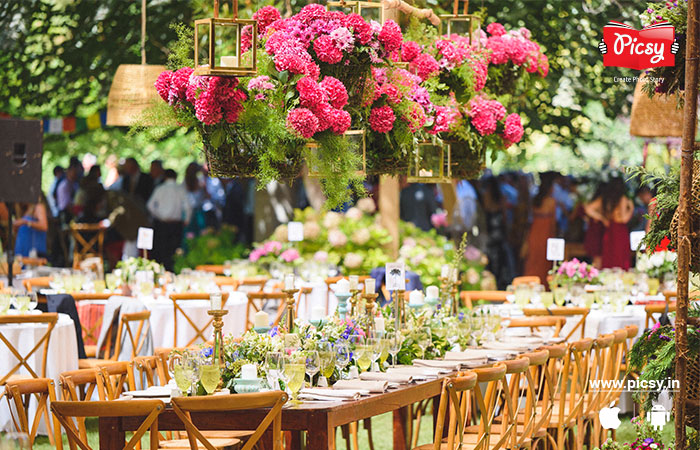 Ensure that you plan your shoot well in advance of the 'D-day.' Planning out environments, backgrounds, angles, and even whom to shoot can prove of great value to your efforts on the actual wedding day, given that you already have a clear plan of the what, how and who of the event.
Keep locations for exclusive couple shots away from the rest of the wedding and attendees so that when you hand over the photos, they have a dash of never-seen-before appeal.
Moreover, the couple might have their ideas for a private photo-op, and if you have your angles and locations planned, snapping photos of the couple in marriage photo poses and locales of their own choice will be a breeze.
As a wedding photographer, not only should you provide instructions to achieve a perfect shot, you also need to put the couple at ease so that they enjoy the experience. You get the chance to shoot genuine smiles and the authenticity of their relationship if your subject feels good. In contrast, you shoot them, the chance of them recommending you to friends and their weddings increases, thus adding value to your business. Partnering up with a wedding picture editing partner can also help you create some truly remarkable wedding pictures.
Read More : 9 Romantic and Elegant Save the Date Photo Ideas
5. Capture the Firsts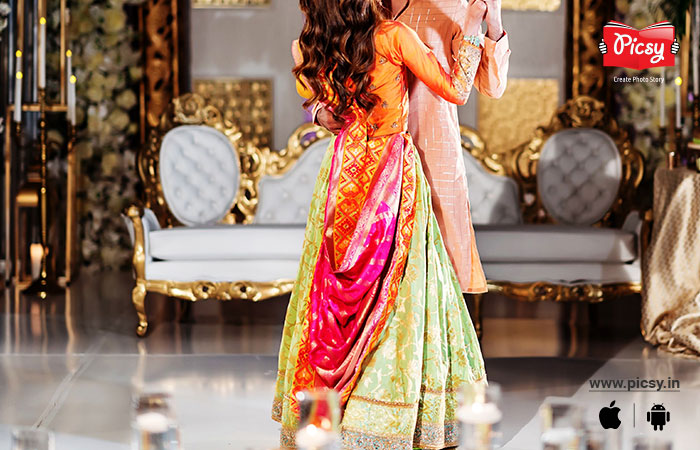 Weddings are a time of "firsts'. The first dance, the first kiss, or even the first look are moments the couple wish to preserve forever. They might even have their list on offbeat firsts like a secret handshake or their first beach volleyball game. As a wedding photographer, you need to ask them about their plans and any unique moments they want to be photographed.
Make sure that you set aside time to snap these firsts and remain prepared to snap them as they happen.
Pro-tip. Set your camera's shutter speed high so that you can take sequential photographs as the special moment unfolds, allowing you to choose the best shot among the burst photos.
Moving around is also a great way of capturing varying angles of the moment again, offering options. You could set up more than one camera with a remote shutter for even more angles and options if you have the required equipment.
6. Capture a Group Photo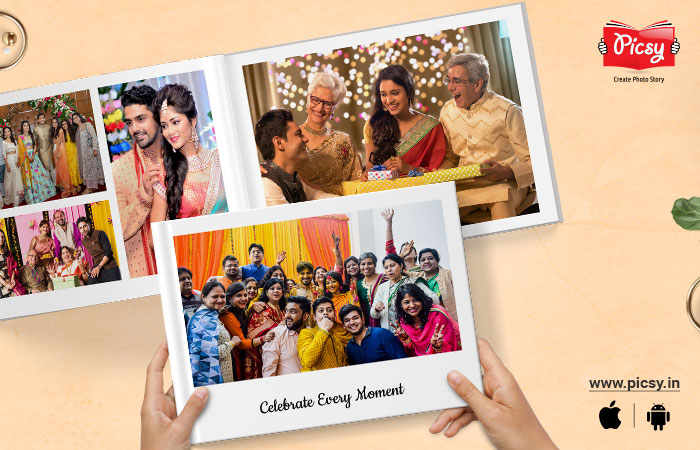 Everyone wants to have a picture with the couple and that too a portrait. This could take up the whole night, and shooting group photos makes a lot more sense. As a photographer, you need to manage these groups while offering every individual a position. Getting the perfect group photo is difficult as some might close their eyes, and some might be out of focus.
Asking your subjects to say something like 'cheese' just before the shot ensures that everyone is present in the moment and also has a big smile on. Anothere way to capture smiles galor is gifting. Check out some truly awesome wedding gift ideas right here.
7. Look for Smiles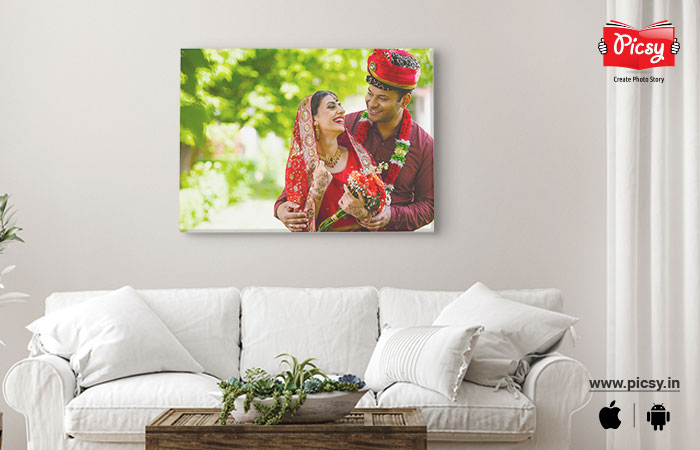 Speaking of smiles, if someone is smiling, the moment is worth capturing. Kids playing, people sharing funny secrets, friends laughing over drinks, or the bride and groom sharing a laugh, all these moments are must-haves. These smiles are the magic potion that makes viewing wedding photos a pleasure.
These moments cannot be created or planned, and their candid nature makes them rare and authentic.
Ideas Pros Deploy for Flawless Wedding Photography
So now that you know what you are supposed to do while snapping pictures, here is our list of the best and most creative photography ideas for your next wedding photography project.
Amazing Pre-wedding Photoshoot Ideas for 2022
A pre wedding photoshoot is almost as important as the big day. Here are a couple of ideas to help you setup an amazing pre-wedding photoshoot-
1. Standing Together for a Pre-Wedding Photoshoot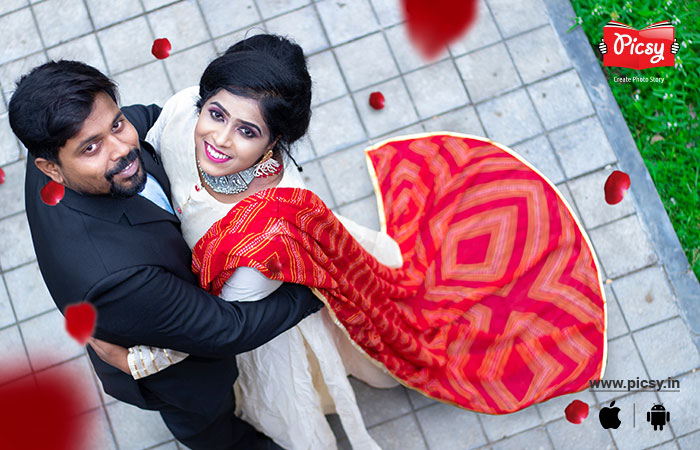 This one will not win any honors for imagination, yet it's a work of art. It simply works.
Position everybody near one another, with those outwardly turned somewhat internal. Children can remain on the ground or be held by a grown-up while the couple takes center stage at the pre-wedding shoot.
2. Multigeneration Pre-wedding Photoshoot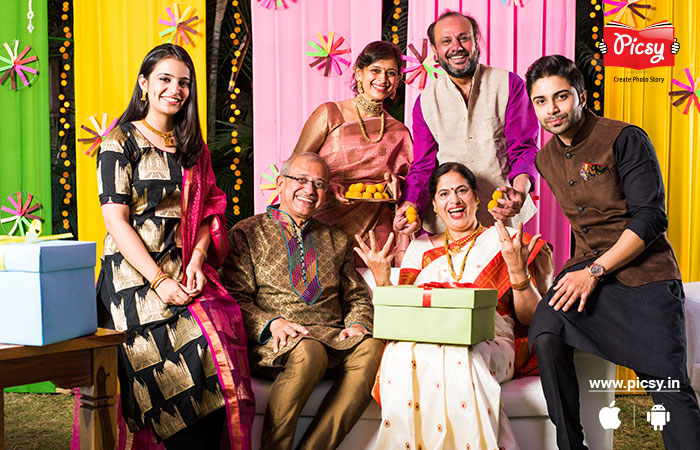 While doing a multigenerational wedding portrait meeting, it's smart to have no less than a single chance appearance of the oldest couple and the wedding. This is an amazing way of conducting a candid pre wedding shoot.
Put the oldest couple in the center and surround them with their youngsters. A multigenerational approach works wonders for wedding couple photos. This creates a feeling of closeness and wedding festivities that is quickly obvious to any individual who subsequently checks out the photo.
3. Gathering the Genders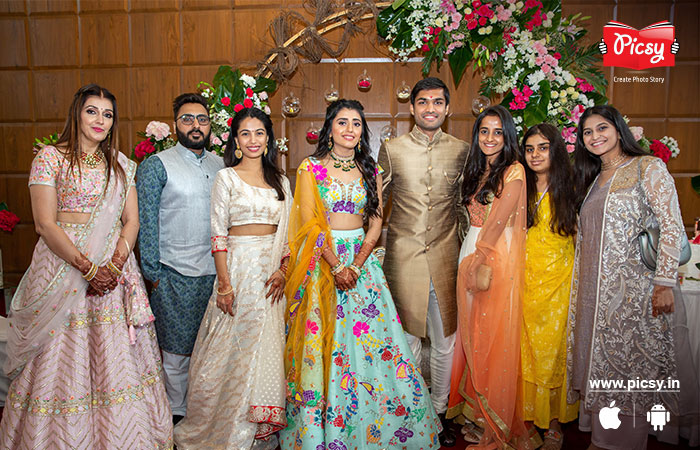 Gathering the sexes isn't by and large new or weighty. However, it's a time-tested equation for progress – one that your customers probably won't contemplate ahead of time yet will enormously see the value in afterward. So set up every one of the ladies and make a few efforts, then, at that point, do likewise for the men. This is also the perfect opportunity for everyone to strike cool wedding photo poses.
4. Outdoor Pre-Wedding Photoshoot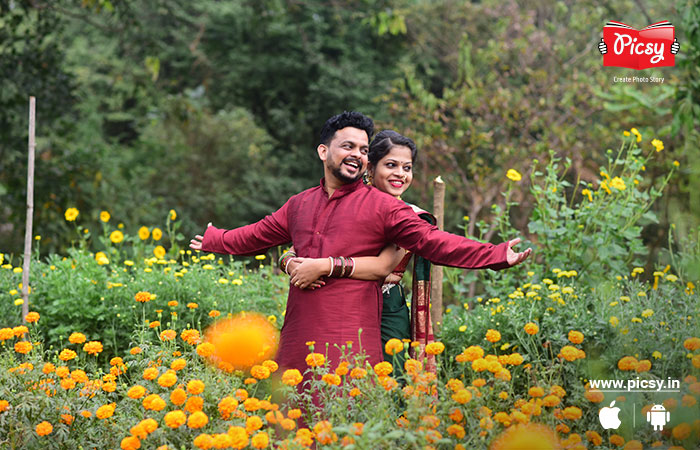 In this marriage photoshoot idea, advise everybody to remain back, get in a line, and gradually stroll toward you.
This kind of shot is exemplary for a few reasons. For one's purposes, families love it, and it's the perfect situation for pre-wedding photography.
We suggest utilizing a long-range focal point since you can zoom from telephoto to wide as the gathering draws nearer.
It likewise assists with having a camera with a quick ceaseless shooting speed so that you can take however many snaps as you need to nail the ideal one.
Read More : 15 Unique Pre-Wedding Photo Shoot Ideas For Every Couple
Ideas for Bridal Photoshoot in 2022
The Bride is the boss on her wedding day and its only natural for everyone to be at her beck and call. Here a couple of lovely ideas for the perfect bridal photoshoot.
1. Let the Bride Pose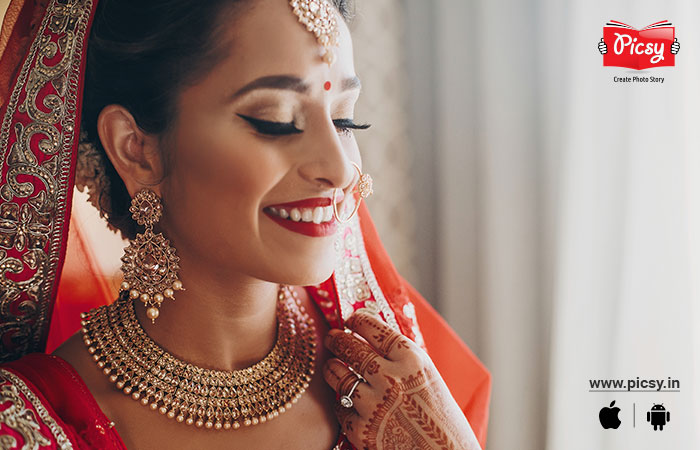 Some truly awesome photography bridal photography poses that you can incorporate into your wedding shoot poses are –
A photo of the wedding dress/sari/lehenga
Portraits of the bride in monochrome
Photographs detailing the jewelry the bride is adorned with
Candid expressions of the bride and her bridesmaids in wedding closeup photos
2. Show Kids Fawning Over the Bride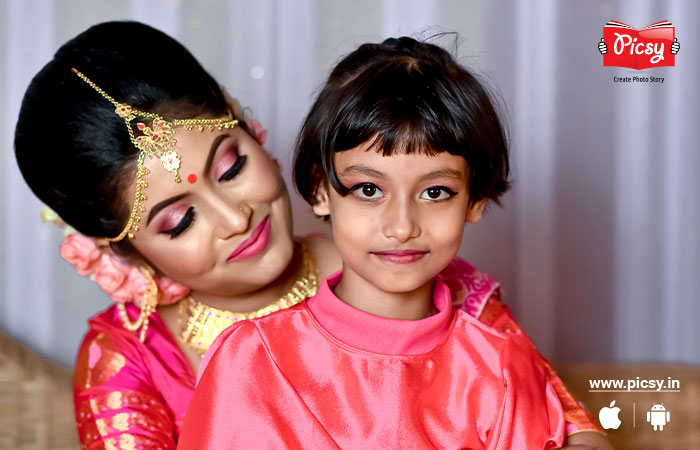 Children love to chuckle, play, and go around. Trench the stances briefly and let your customers have a great time. This functions admirably with little youngsters; guardians will get them, swing them around, and live it up, partaking in the day while tons of wedding pictures are clicked. You can also click many wedding couple closeup photos.
3. Haldi Photoshoot with Everyone's Feet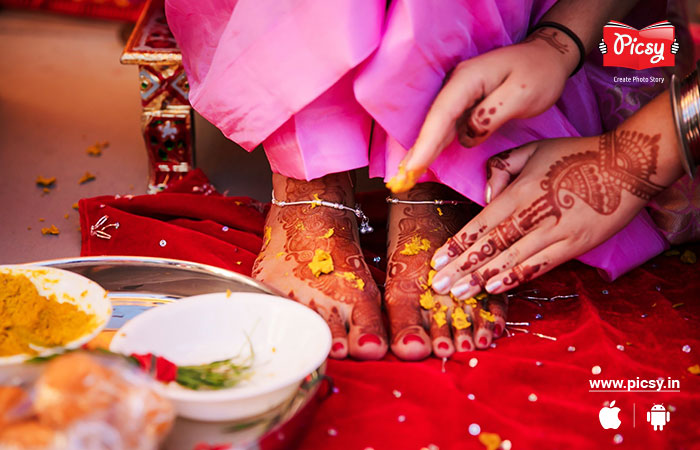 Zero in on the couple's feet for an exceptional interpretation of the exemplary wedding tradition of Haldi. Relatives can join in too. We love the expansion of the tiny child toes as well! This is one of the best ideas for bride wedding photography.
Creative Pre Wedding Photoshoot Ideas to Try in 2022
It not always necessary to stick to the norm. You can always think out of the box to make your wedding photography even more appealing. Here is a rundown of some truly creative wedding photoshoot ideas:
1. Create Photo Seats
If you're in a controlled studio environment, you can manage this without any problem. If you like to shoot out in nature, nonetheless, you probably won't be so fortunate, yet it gives you some truly awesome wedding photo poses.
Fortunately, with a couple of modest bits of wood from any home improvement store, alongside certain devices and a free evening, you can construct your own photo seats (and take care of this issue for the last time!).
2. Logger Fall Wedding Photoshoot
Here is a fun-themed photoshoot thought. You could have the couple pose in the woods with Mother Nature acting as the décor.
3. Wedding Photoshoot with Hay Bales
Also, for another great fall photoshoot thought, look at this wedding and its utilization of a rustic BG with rolling green landscapes and hay bales for added character.
Couple Photoshoots and Portraits
The newlyweds are the centre of attention on their wedding day. Here are a few ideal photoop sessions you can have to add some breathtakingly beautiful shots.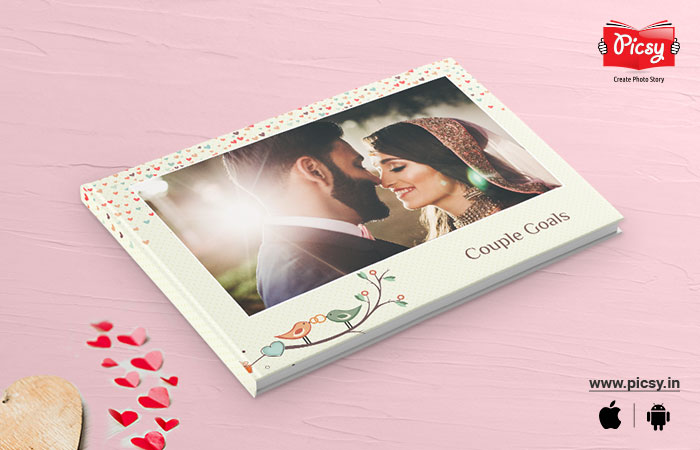 1. Groom Photoshoot
Whether Dad is an approach official, educator, or fireman, why not arrange a wedding images shoot at work with him? It's a particularly nostalgic and uncommon second to catch.
2. Wedding Photoshoot with Lots of Kisses
Have the young ladies kiss their daddy! Mother can join in; ensure you utilize some radiant red lipstick as you see here!
Look at this current wedding's real-life photograph disregarding an otherworldly and enchanting koi lake! We love the possibility of the area and the activity also. You could also add a dash of the orient with Wedding vows photo books.
Couple Photoshoot Ideas for 2022
Here comes the big one. It's the bride and the groom's day and not snapping appealing pictures of them is going to leave a dent in you paycheck. So don't get distracted by all the lovely faces around and focus on the two that have the biggest smiles, the happy couple!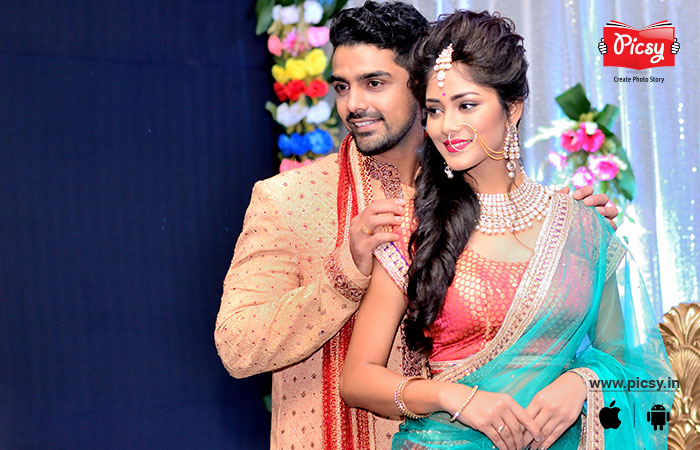 1. Stormy Wedding Photoshoot
At the point when the downpour comes, get the camera! There are countless brilliant shots you'll have the option to snatch once the drops begin to fall in your wedding photos.
2. Fairy Lights Wedding Photoshoot
You can make your photoshoot tons of fun while taking some truly amazing pictures. Fairy lights add a dreamy appeal to your photos and are quite a popular prop in wedding photography.
3. A Decade Apart Wedding Photoshoot
Siblings and sisters make this thought the most tear-instigating of the pack. Re-enact a photograph from an earlier time … 10 years separated!
It's a Wrap Up, But that Doesn't Mean its Over!
So, there you have it, a whole bevy of awesome wedding photo ideas. A wedding photo is always picture perfect. You can now capture all these magical memories with your wedding in the form of an exquisite Wedding Photo Books Online created with Picsy.
Hopefully, this article will help you prepare for your next wedding photography shoot. Be sure to watch this space as we post content relevant to photography and photo editing.
If you are looking for other personalized photo products, don't give our list of Wedding photo calendars a miss. Are you looking for more ideas? Our blog is choc-o-block with creative ideas and a wide range of personalized photo products. So what are you waiting for? Download the Picsy app and get started now! We wish you happy snapping!
Ready to hold your memories in hand?