The Best Group Photo Ideas You'll Ever Read
November 23, 2021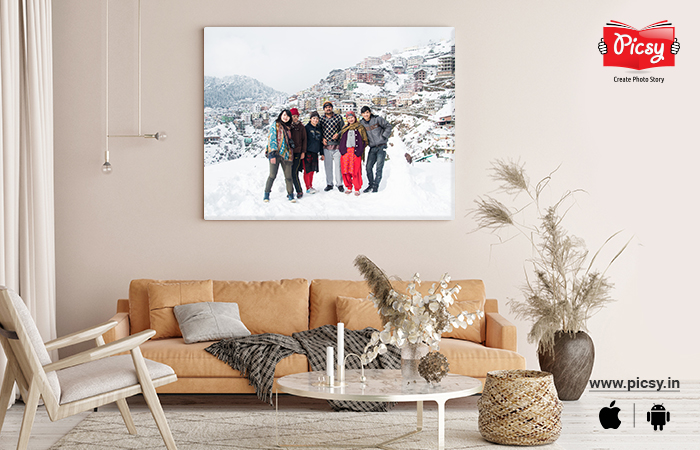 Be still! Pose! Say Cheese! Seize the Moment! Why? Because all have gathered. Winter is just around the corner, and it is the perfect time to arrange bonfires and family gatherings, giving an opportunity to click happy and warm images. So, get ready to have a plethora of picture-clicking sessions.
But do you love capturing beautiful moments but can't get that picture-perfect shot? Don't worry. We have chalked out some really handy tips for your group photos to take your photography game to a higher pedestal. Let us dive into the blog to know more.
How to Capture Great Group Photos?
If you feel that clicking one subject is a bit difficult, then capturing a bunch of individuals in a frame would definitely stress you out. So, let us read further the group photography tips to have wonderful group pictures with ease.
Keep-up Your Confidence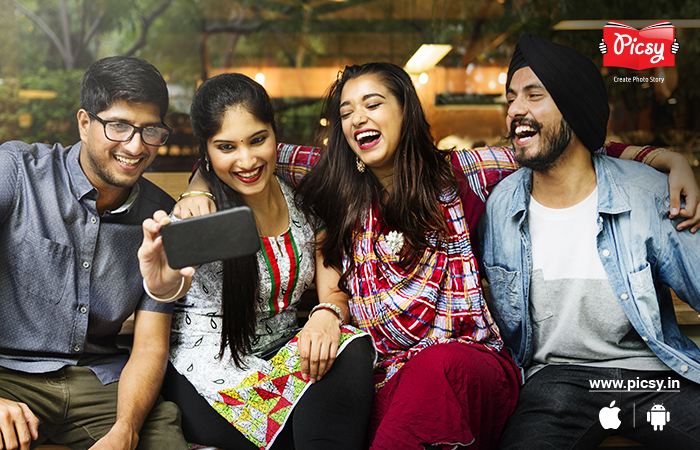 A nerve-wracking task which you will come across is managing the entire group at the same time. So, a key to tackling this situation is being confident. If you are wondering how to be confident, then all you have to do is prepare the minute details before performing the shoot. Just be aware that you are looking the best and you will surely ace the shoot. And convey the same notion to your group members as well. Then see how brilliant shots you get.
Cheek-to-cheek Smile
When it comes to clicking pictures, there is nothing better than smiling. So, flaunt your smile and click mesmerizing shots. You can ask your family and friends to hesitate to smile. After all, you would want to flaunt your cherished moments in your photo album. Then, celebrate the moment spent with your family and have a cheek-to-cheek smile while being clicked.
Series of Shots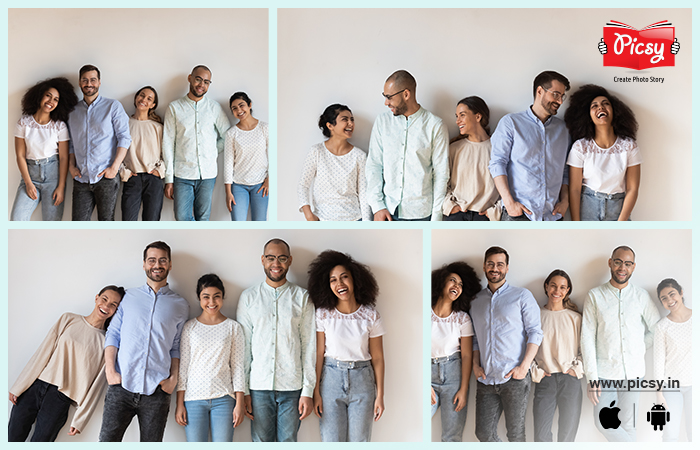 At times, it gets a little troublesome to gather everyone who is already jostling with their perfect side and get that picture-perfect shot. So, a wise move is to click numerous shots, and later on, you can finalize them. This way, you will have the liberty to filter down your pictures. And this allows the subjects to straighten themselves up. For example, if someone blinked while clicking the image, you can easily choose the next shot by discarding the one got disrupted.
Beat the Candid
If you are someone who does not know how to ace the pose, then be the way you are – just stay natural. And undoubtedly, candid shots are indeed the best. Use your creativity to the maximum and capture yourself. For instance, capture the moment while everyone is chit-chatting over the dinner table or seize the moment when everyone is teasing each other and smiling. You will surely get a mesmerizing shot.
Pay Attention to the Lighting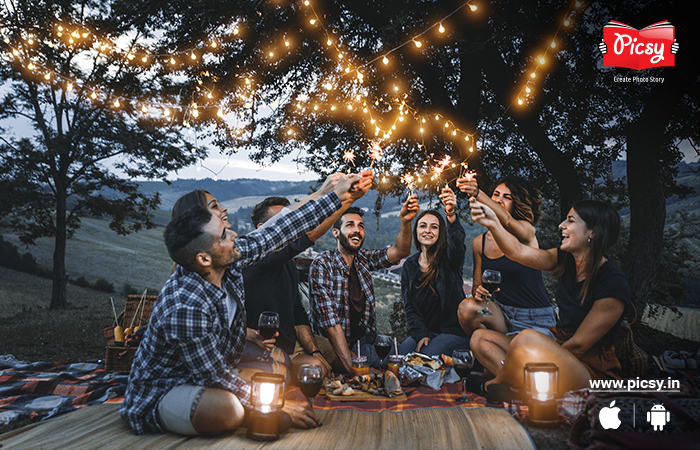 Just having a great background would not serve the purpose. So, be a little careful while dealing with the lighting. You would definitely want your picture to be lit up. If you are clicking in an outdoor setting, be careful not to pose directly facing the sun, or else you might get unwanted shadows or overexposed images. And in an enclosed setting, try to draw attention to the artificial lights. In addition to this, you can even take the help of the natural lights by just opening the windows and letting the subtle rays of the sun brighten up your image. Also, while shooting indoors, please make sure that the subjects' faces still seem natural. For this, just be a bit careful with the white balance. And you will definitely get the picture-perfect shot.
Pro tip: Make sure the faces of everyone have sufficient light.
Enjoy and Have Fun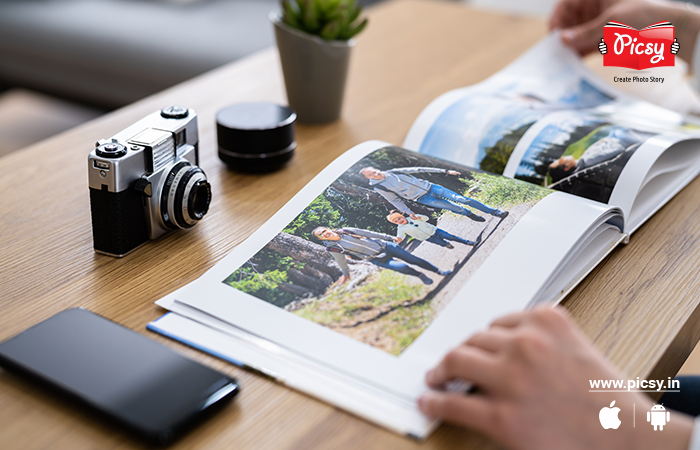 Enjoy and have fun. You are not standing in the school assembly. So, you do not have to be disciplined and follow the rules while clicking the group pictures. And the interesting element peeps in when you are posing with your family and friends. If you are posing with people, you are not so familiar with, click while you are conversing with them. This way, you will get a natural shot. And you can flaunt these pictures in your group photo book.
Don't let these images sit in your storage. Get floating canvas prints and give them life.
Be Careful with the Location
When it comes to clicking group pictures, location is the key. If you want your group photo to stand out, try to opt for a location that does not have too many distractions. But be a little careful with lightings in the location. There should be sufficient light, so everyone is clearly visible.
Rely on the Tripod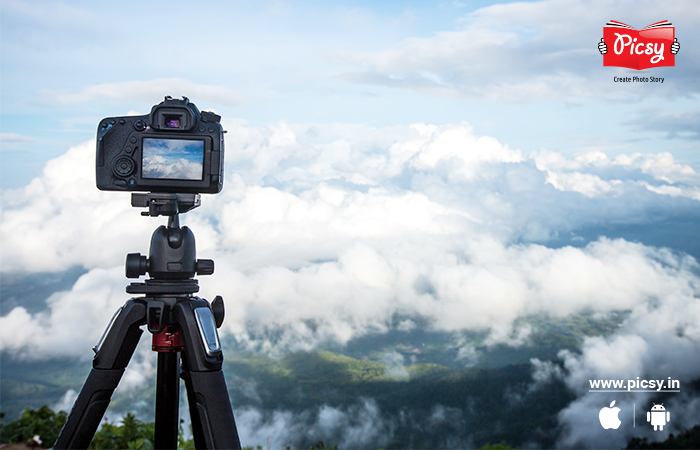 The most underrated yet most important equipment in photography is the tripod. This handy equipment allows the subject to pose freely. Moreover, it gives the liberty to stabilize the shot.
Group Photo Ideas or Poses
Don't you feel group photos should be in-line with each other? But at times, it might get a little difficult for you to synchronize with your group. Let us take you on the journey to ace your group photographs which later on you can use in your photo book.
Laugh Your Heart Out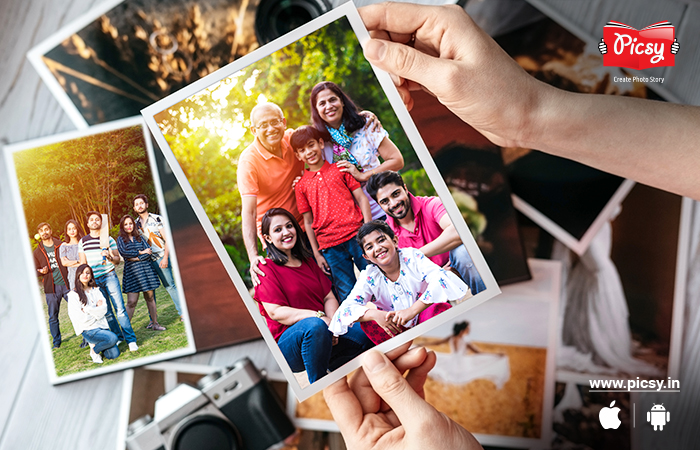 What is more beautiful than happy faces? If you plan to click images with your family members, crack a joke, or narrate a funny tale. Ask the photographer to click that very moment. Family group photos look the best when everyone seems happy. So, cherish the good times spent with your family and create one more simultaneously.
Read More : Family Photo Album Ideas to Treasure Your Beautiful Memories
Set a Dress Code
Recall your school time when you got clicked in uniform. That picture would definitely have been synchronized. That's exactly what you have to do while clicking group photos as well. Though you do not have to wear a uniform, you can try experimenting with the same color outfits to create harmony in the picture. And a lot of prints and patterns might take off the attention from the actual picture. So, a wise decision is to abide by monochrome. For example, all the bridesmaids posing alongside the bride. This would make the pictures really mesmerizing, and you can use these shots in your friends' photo book.
Be Creative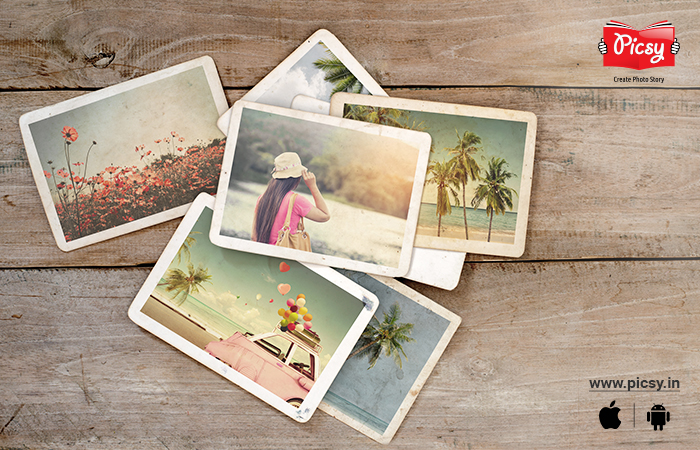 Be as creative as you want. It is your picture, so grab the full liberty to use your vacation photo ideas and be innovative. But do not try to overdo it, or else it might take off the charm of your beautiful memory. Blend your imagination with your creative potential and flaunt your pictures.
Face the Camera
Facing the camera is one of the important aspects of photography. Make sure to face the camera while being snapped. To make it your best shot, you would want everyone to be actively a part of the picture. For instance, when the entire group is looking at the camera while one or two members indulge in a conversation, in a way being distracted. In such a case, the shot will be bohemian. That is why it becomes essential to look towards the camera while being clicked.
Conclusion
Indeed, group pictures are the capsule to the memory lane! And we hope these handy tips and poses for group pictures might have influenced you to click multiple shots with your loved ones. And if you are already planning to preserve your memories in a beautiful custom photo book, then why not rely on a reliable company that offers the best photo books?
Wondering whom to trust? Picsy is the answer. Download the Picsy application and permit us to serve you with utmost proficiency.
Ready to hold your memories in hand?