13 CREATIVE PHOTO BOOK IDEAS TO FREEZE YOUR SPECIAL MOMENTS
Jan 08, 2020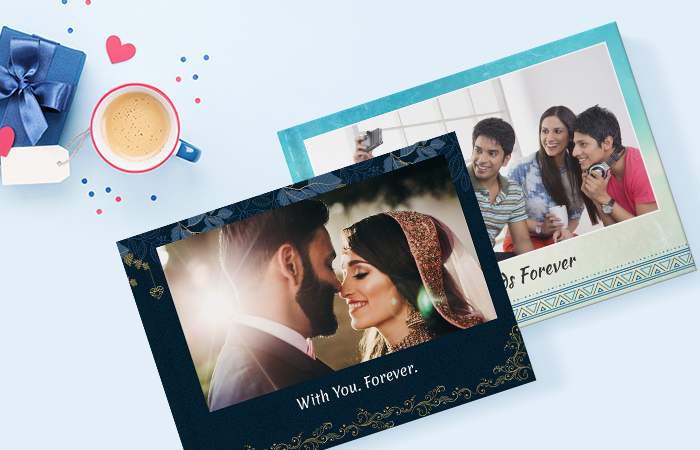 Creating Photobooks are a way to create moments of joy and happiness. The happiness doubles when it's you who have created them. The warmest of moments look beautiful when you display it on your coffee table or on the shelves in your living room. Photobooks are a blend of your favourite photos and colourful themes with a touch of your emotions through texts and gifting it to someone is like no other gift. Picsy is the perfect solution if you are looking forward to express your love and affection towards someone through these creatively elegant Photobooks. It gives you the privilege to choose the theme, layout design, printing style and size of your choice with all the pictures you want to treasure throughout life. Not only has it offered you to choose designs and layouts, but also with binding hard/soft covers and editing the pictures according to you.
1. Memorize Your Child's First Birthday
A child's first birthday is always special to the parents and they always try to treasure those moments forever. Photobooks are the most creative way to protect those special moments and later relive them with their child. Choose a theme that gathers your child's favourite characters all in one book along with those fun-loving pictures. With the help of Picsy, you can create those lovely birthday photo books online.
2. Relive The Sweet Cuddles
Recollect those sweet cuddling moments with your children and turn it into a photo book with a lot of cute notes and texts you want them to read when they grow up. It feels really good when you rejoice those memories at times through these photobooks. Picsy provides you with so many options of vibrant themes and layouts. Relive those love and laughter's with our app and show abundant love to your little ones.
3. Recollect The Memories With Anniversary Bliss Photo Books
The firsts are always special. Whether it is a birthday or anniversary or job or trip etc. and photobooks are a great way to celebrate them. Either making it for you or gifting it to someone, a personalized photo album is always a good Idea. This anniversary, tell your partner how much they mean to you with these elegant Anniversary photo books and grace your coffee table full of those moments.
4. Surprise Your Dad With Dad's Special Photo Books
You have got so many surprises from your Dad; now it's time for you to make him happy with your special gesture. Create a photo book for him full of enchanting cognizance and give him a surprise that he will hold on to forever. Tell him how proud you are of him and how much do you love him and that he is your hero by inserting short notes. Let your dad feel the eternal joy with this Dad special photo album from Picsy.
5. Daughters Delight
Express your immense daughter love and never fading emotions by creating this photo album book from Picsy. A book full of childhood pictures of your daughter. You can even portray your story through the pictures by setting them accordingly through these layout designs. Let whoever visit you, feel the essence of you and your daughter's love through those photobooks.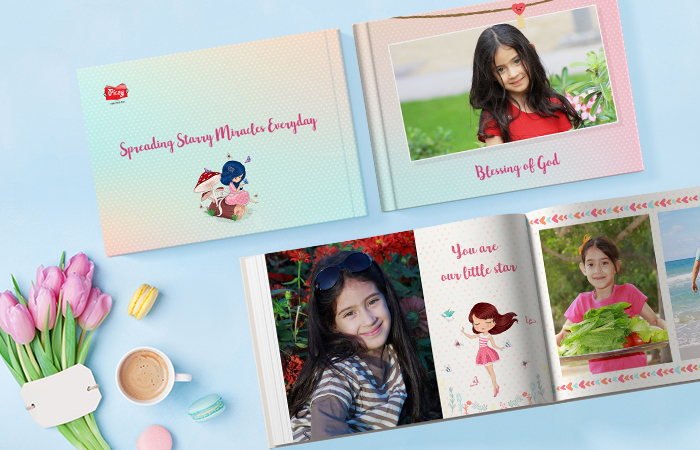 6. Express Your Pet Love With Photo Books
Displaying your love and affection towards your pet as well with these personalized photo albums are the best way to celebrate them and their loyalty. They definitely deserve to be on your Photo album book as they are a family member as well. Picsy offers you colourful ideas and themes to treasure the moments with your pet assembled in the Dog Photo book.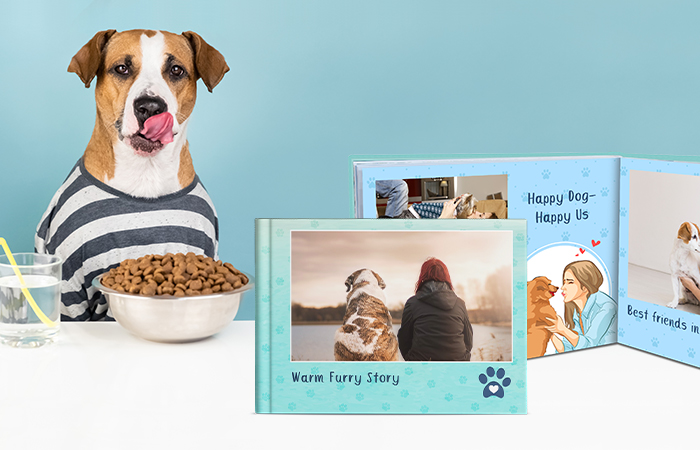 7. Elegant White is Now A Trend
Recollect all your classic and timeless happy moments with elegant white photo books from Picsy. Print those classic series of your photographs using many exciting options available on our App. It also offers you to print the photographs on a white background along with short texts adding more beauty and elegance to it. Highlight your most special moments by personalizing each page of your photo album book.
8. Reminisce The Holiday Hues
Scenery shots look aesthetically vibrant when you print it in a photobook with beautiful notes and captions based on what you witnessed. Time spent on a holiday with family, a vacation with friends or a solo trip you went to, all the shots you took and all the natural beauty you eyed on, deserve to be on your photo book. Moreover, you can also add some names and metaphors to it along with vibrant shades in the background.
9. Freeze Your Wedding Vows
The wedding day is the most important day in one's life which deserves to be protected. Freeze your timeless wedding vows and pictures in the photo book and relive those warm memories every time you see it. While creating your wedding photo book with Picsy, it offers you to add cute texts and notes on the pictures and make them beautiful keepsakes of your big day.
10. Portfolio Gem
Gather all your work and skills in these personalized photo books. It's an invaluable tool to have a book full of your real goals and inspirations in life. Photobooks are the ideal way to showcase your skills and talent in the field of your interest. Picsy provides you with the professional and higher quality in the printing style and covers of your Portfolio Photo book.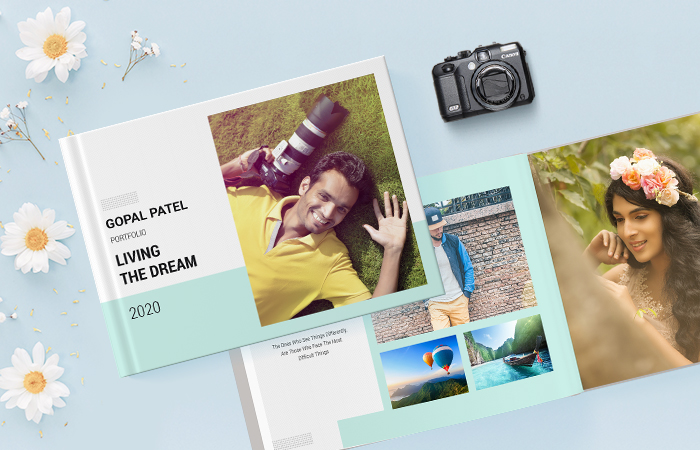 11. Treasure Your Memories With New Age Black Photo Books
New age black Photo books from Picsy offers you to get your photographs print on a page with black frames giving it a premium and fabulous look. Black frame gives your photo book a touch of attraction and boldness making it eye-catching.
12. Relive Your Days With Year in Review Photo Books
Create a photo book full of abundant memories you made around the whole year. Recollect it in a creative and jazzy year in review Photo Books with a touch of short notes and texts which will directly take you back to those times. You will remember the precious time you have spent together, a visit to the park or a holiday together. Include all the pictures related to all the beautiful incidents that have happened to you this year. Picsy, on the other hand, helps you to recreate your year with exciting themes and shades.
13. Enjoy The Forever Rider Photo Books
Show off your love for biking and trips with the help of forever rider Photo book from Picsy. Protect your memories from adventurous bike trips and cherish them forever in the form of these books. Adding a bold frame to these thrilling road trips on your bold bike makes it look more eyes catching.
Ready to hold your memories in hand?