Five Artistic Ideas to create classic DIY photo books
Dec 26, 2019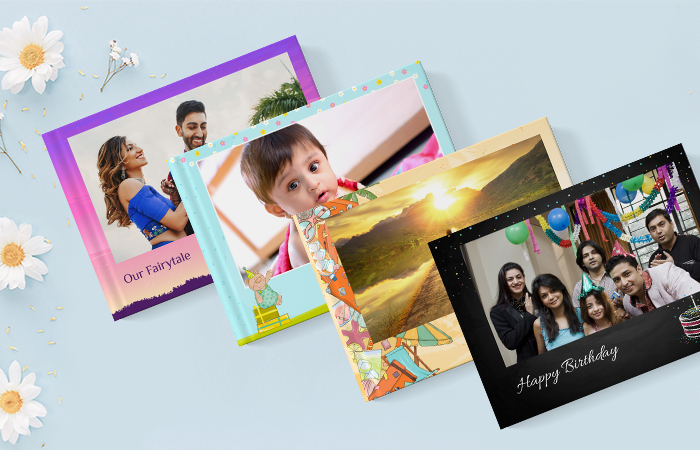 Who doesn't love photographs? They are a collection of your fond memories you will cherish all your life. Be it childhood days, college fun, adventurous trips with friends or family gatherings, you want to show them off by putting it on a wall. Photographs don't just make you remember the moments but also relive them every time you look at them. DIY photo books are always a good idea when it comes to gifting your loved ones. They are a simply the sweetest yet adorable gift you can give to your loved ones. They bring back all the memories with a wide smile in your face.
Observe coming back to home after a long day of work and watch your gallery full of all your photographs that's when your heart pops out with happiness and all the tiredness is gone within few minutes. It becomes 10 times attractive when the photobooks are made up of all kinds of DIY due to its vibrant colours and fun themes. On the other side of the story, creating photo books with Picsy app has been much easier and time saving. With just one click you can sort multiple photos with the theme of your choice without so much of scratching and squandering the stationary. Creating your photo book online with Picsy is the best way to display your beautiful moments with just few clicks. Another best part is that you can create it at anytime and anywhere without having to make so much effort.
Picsy gives your memories an artistic look with a touch of elegance and joy by providing you with 3 different size options. Along with that it also gives you privilege with 150+ different themes with funny or adorable sayings and cartoons to accompany the picture and make it more creative. Picsy also gives you two options for the paper finish, glossy finish for the attractive and shiny picture and matte finish for the non-shiny, vibrant and rich look. The finest part is that even after choosing the themes, photographs, layouts etc. you can rearrange the pages of the photobook accordingly in the way you want it to be.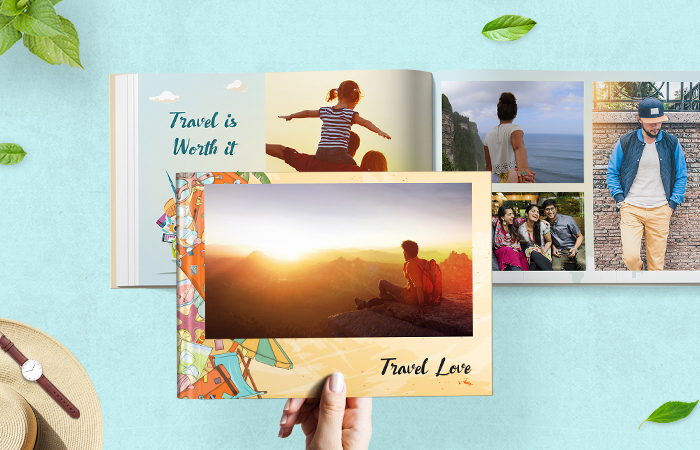 However, here are few steps on how you can create a beautiful yet stylish DIY photo books and here are the few themes you can get started with:
And many more.
1. Select a Specific Theme or a Concept
Choosing a specific theme gives your photobook an appealing look. Themes are an interesting feature in the making of your DIY photo book. All you have to do is choose certain number of pages and divide it among the people you will stick photos of. Themes are important because you choose the colours and patterns in order to narrate a story through your photobooks.
Aesthetics: The visual representation of a photobook is the key factor of its elegance because it has the power to capture the attention of the viewers and be a treat to the eyes.
Concepts: Determining a concept is what helps you divide your photos accordingly. Instead of one big photograph, try to insert 2 different images together to give it a dynamic look.
Layouts and Designs: The layouts will determine the pattern of narrating the story through your photographs such as from special moments of your childhood to adulthood, all those times spent with your parents and siblings will tell a different story. It not only brings back the memories but also the emotions you once felt while living those moments. This is the most fun part of creating a photobook and choosing the layout for your photobook is made simpler with Picsy as it offers various layout designs and colors.
Arrange the photos in sequence: Arranging the photos for the whole photobook is challenging yet fun part. Starting from the cover page till the last page, all the pictures should be sequence. Cover page photograph should be the one that sums up the concept of your photobook and rest to bring the movement in the photographs.
Adequate spacing: While putting on the pictures or drawing creatives or inserting quotes, always keep an adequate spacing among them so it doesn't look cluttered. Proper spacing makes the photographs more impactful with a touch of emotions.
Aligning is important: Making a rough plan and dividing the photos according to the alignment of the page is as important as putting up the photos because sticking pictures and writing quotes in an improper pattern will make the photobook look messy and uninteresting.
2. Go With Soothing Hues And Minimalist Designs
Minimal designs with not too much of vibrant colours make it appealing and interesting to look at. Always choose soothing hues and lighter backgrounds for darker pictures. Light backgrounds make the photographs look calm and in harmony. With a one liner quote beside it makes the photograph more revealing and adds details to it. it is important to use a consistent text layout so that it doesn't looks too choppy. It totally depends on what kind of and for whom you are creating your DIY photo book. A documentary based photobooks need subtle shades while artistic based photobooks require vibrant tones in order to do the justice to the creation. For such shades and tones, Picsy is the perfect platform for you to make your photos look 10x more coloful.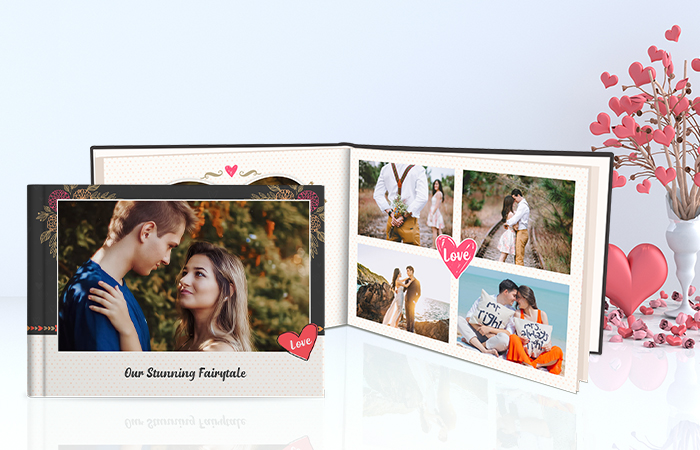 3. Quotes Are The Epitome Of Emotions
While you start creating your own DIY photo book, never forget to write up your favourite quotes related to travel, love, life, friendship or family. Quotes are the great way to express your emotions towards your loved ones. Quotes have the power to express what you couldn't ever. They have the power to make someone feel the emotions and feelings engraved in the photobook as strong as you. On the other hand, creating a photobook with Picsy makes it easier as it provides you with the edit text option where you can insert the quotes or sayings of your choice.
4. Discover Your Artistic Skills
Show off some artistic skills as it works well with the photographs while creating an unique DIY photo book. The white space left in between the pictures can be used to create your own doodles or funny drawings in order to make it more fun for the viewer to watch. Draw your favourite tiny characters or some nicknames written in a creative way makes it worth the watch. Making your photobook more colourful is only possible through the artwork you create.
5. Covers Are Magical
Cover is the first thing you notice about a photobook so it better has to be the most attractive thing on it. photographs or the artworks that has to be on the cover of the photobook should be what a title is to the book. You can even add some title to your photobook with a small photograph on it with the glimpse of your memories and a touch of creating a suspense. Covers have to be creative in a way that attracts the viewers. Picsy app lets you to create your own creative cover with your favourite pictures on them effortlessly.
Ready to hold your memories in hand?