10 Incredible and Timeless Travel Photo Book Ideas
Feb 06, 2020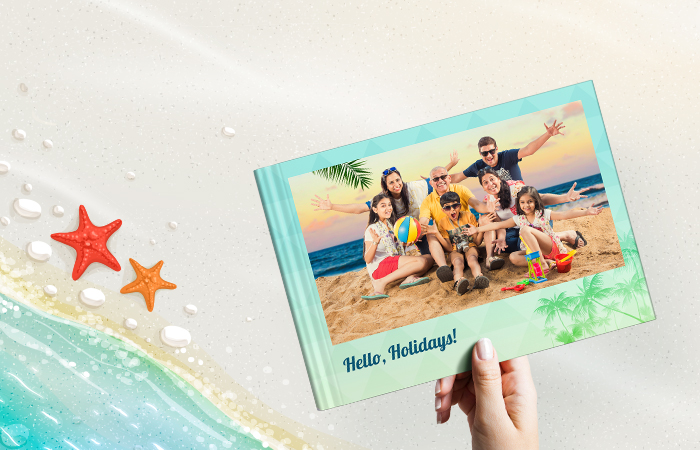 Why let the pictures remain in your phone gallery when you can treasure those memories in a photo book. A photo book not only adds value to your memories but also brings joy to your heart every time you see it. Bring back your cameras full of captured moments and landscapes from the trip and share your adventure tales with everyone around you and let it make your living room as lively as it can. Whether it was a family holiday trip or a sneak out trip with friends; you get the same joy on your face every time you see it as it was during that trip.
Experience the thrill and calmness of your travel memories, and feel the vibe of your favorite destinations in Travel Special Photo Book Themes using Picsy with ease. Putting up all your favorites in a single photo book is hectic, but Picsy makes it easier for you. Design an unique travel photo book inserting the parts of your journey in a specific order and pick your best photographs, suitable page layouts, add captions, and have your story printed on it. While you create a photo book, you get several other options of hardcover, softcover, thick pages, premium print, glossy, matte, etc. eventually, it all depends on your preference and how do you visualize your print book to be.
Just take multiple prints of your travel photo album and gift it to the ones you went on this trip with, along with short notes on the pictures to add a personal touch.
You need mountains; long staircases don't make good hikers.
Hiking and backpacking are the most adventuresome and thrilling weekends you will ever experience, and this is the reason that all your hiking moments deserve to get preserved and documented. You can pick all your trekking pictures for this trekking special photo book from Picsy and make the most of your adventurous trip. So before your vacation memory fades away, frame it up in an artistic travel book with vibrant color hues and tones.
No matter how long-lasting your holiday was, yet after a while, the little details start fading away and no better option of creating photo books online with Picsy. Photo books are a printed version of your incredible experiences, and all you have to do is, choose the pictures that are a mix of all the adventure and fun you had, including all the stuff you witnessed on your holiday and then let Picsy do the rest.
Even if your camera or mobile phones are capable of saving all the pictures from your vacations with family or friends, there's something unique about photo books. It makes your memorable pictures soulful and takes you straight to that particular time. Picsy helps you to add value to your photographs with its several themes and layout options and making it more colorful and vibrant.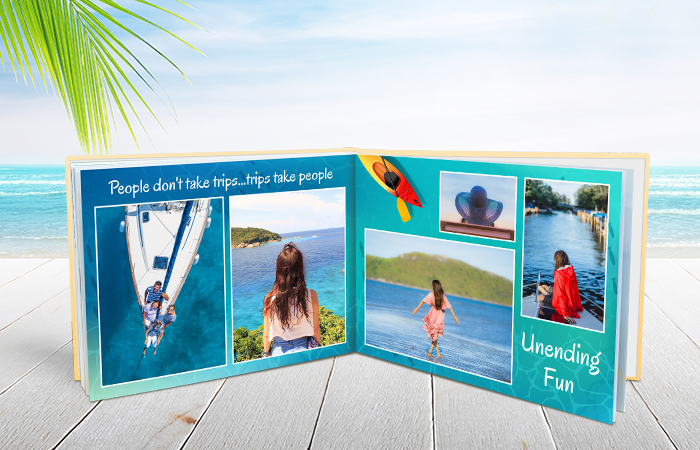 Got thrilled with our Travel Photo Book Theme??
Now let's design a Photo Book of your adventurous travelling memories.
All you have to do is:
Download Picsy App
Create Product
Select Desired Shape & Size
Upload Travel Photos
Edit Text and Add Filters
Preview & Order
One incredibly common thing is your experience during the trip. Give your experience a framework because no matter how much you spend on a trip, or how many places you visit on a single trip, the only thing that lasts is your experience. Photobook printing has been your way of treasuring those unforgettable memories and experiences. So don't just limit your photos to social media, let them make a way to your living room as well by designing a travel photo book from Picsy.
As you flip through the pages of your photo book, you find yourself in the middle of all the favorite parts of your trip, reliving it again. You rejoice in those silly incidents and get lost in the thoughts for a while. Picsy is here to help you protect all your special moments and make you feel nostalgic. Its several size/style, pages, layout options add an incredible touch to your book full of unforgettable incidents.
Preserve all your stunning vacation moments forever in an elegant design with the charm of black along with special messages. Give your moments a frame and let it make you feel blissful using Picsy. It is the perfect platform to protect up your timeless moments in a photo book album. It lets you edit and rearrange all your favorite pictures according to your choice and makes you preview it before you confirm the designs.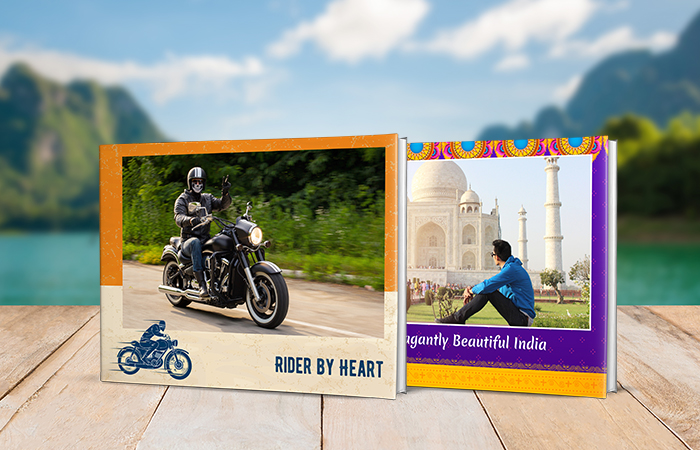 Each time you are enjoying your coffee at the coffee table, you reminisce all the wonderful time you had on that holiday. Feel the weekend vibes more strongly with travel perfect frames and relive all the spectacular time of your trip with this travel photo books online from Picsy. Design your book with your convenience in mind, with the several options it has to offer like the theme, size, page finish, etc.
It's time to turn all your stunning holiday moments into a printed keepsake. Freeze all the landscapes and cultures you witnessed during your trip and relive the memories every time you are enjoying your coffee. Pour all your experiences and inspirations into this photography skills photo book from Picsy and make it unforgettable. Let it sort through hundreds of pictures and make it the best for you.
Preferably elaborate all the unpopular spots you have been to by adding short texts to those thrilling pictures instead of just limiting yourself to the pictures of the main landmarks in your journey. Make your travel story extraordinary by showing off your love for the bike and get your bike ride story printed on a travel photo book by Picsy. All you have to do is just pick a format and be clear with the photo series you want to put them in.
Reminisce your favorite adventure or your favorite holiday of all the places you have been to with this Incredible India photo book from Picsy. Add more charm and excitement to your holiday memories by choosing the most stunning and awe-inspiring photographs from the lot to illustrate your authentic journey in your photo book.
It's time to gift your travel buddy a photo book full of endless fun and memories. It's like a souvenir for them to be thankful to them for being a great partner.
Ready to hold your memories in hand?