13 Road Trip Photography Tips You Can't Miss
November 17, 2021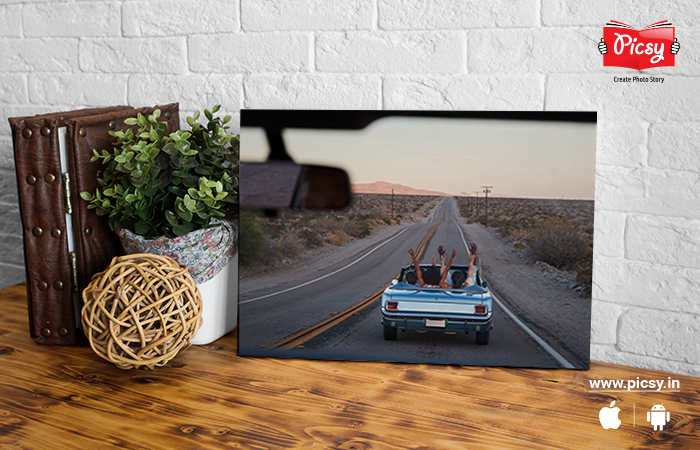 Be quick! Pack your bags! Grab your snacks! What is the reason? The answer is a road trip. Now, assemble everything and head for the road trip. If there is something more exciting on a road trip, then that is road-trip photography.
Cheers to the ones who enjoy road trips. Some of us choose a road trip as fun, while others want to escape from worldly responsibilities and wander. But has it ever happened to you that you went on a road trip and wanted to click a plethora of pictures but couldn't do so because you went short of ideas? Let us help you create memories so whenever you plan next time, you know what exactly to capture. And preserve your memories in your travel photo book. So, now that you are excited about how to get the perfect shot on your road trip you have desired, let us dive in.
Road Trip Photography Tips
In the current digital scenario, we love clicking pictures and flaunting them on social media. And the excitement is enhanced if we are on the trip. So, let us dive into the travel photography tips to keep in mind while conducting the photography on your solace trip.
1. Click! Click! Click!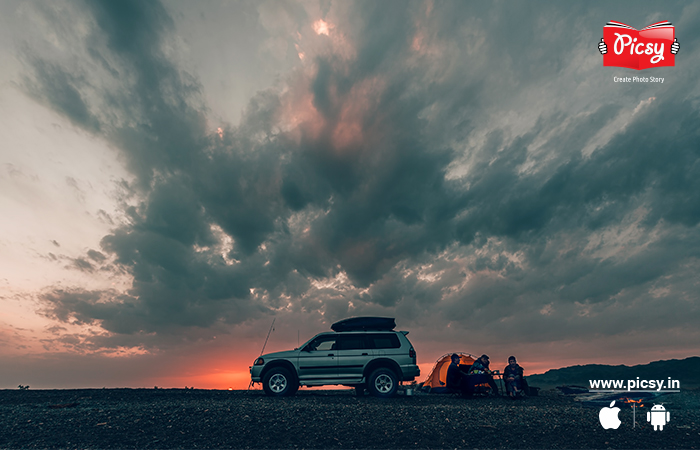 Be it landscape or the sky-reaching mountains, try to take everything into account and click every vista you encounter. Everything you come across on your road trip will add up to your memories. In addition to this, grab the opportunity to pull out your camera and capture your fun moments at the campsite, including jamming with your friends, enjoying a bonfire, and the secret-sharing sessions in the tent.
Read More : Exotic Photo Ideas for Your Perfect Vacation Photo Books
2. Seize the Moment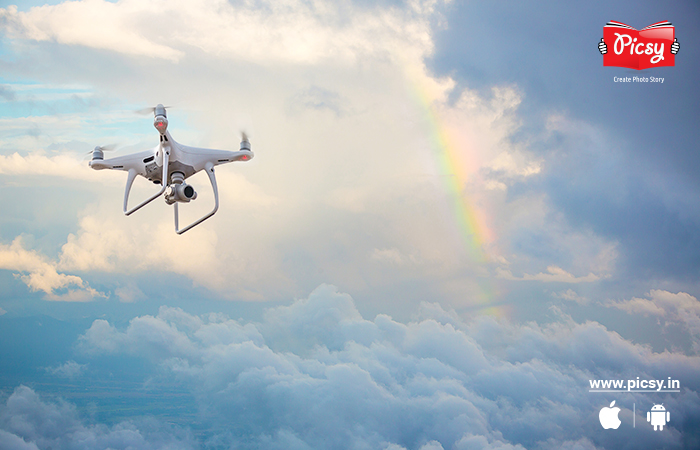 One of the essential aspects of drone photography (capturing still images and videos with aerial effect) is always being prepared with the camera. You might come across something really fascinating anytime. Beautiful moments happen instantly. For instance, while traveling, you suddenly witness the rainbow peeping at you through the clouds and sun rays, but you miss it while looking for your camera. And by the time you find and unpack it, the beauty might be missed. You would definitely not want that. So, to avoid landing up in such a situation is you can keep your camera ready.
3. Unravel the Road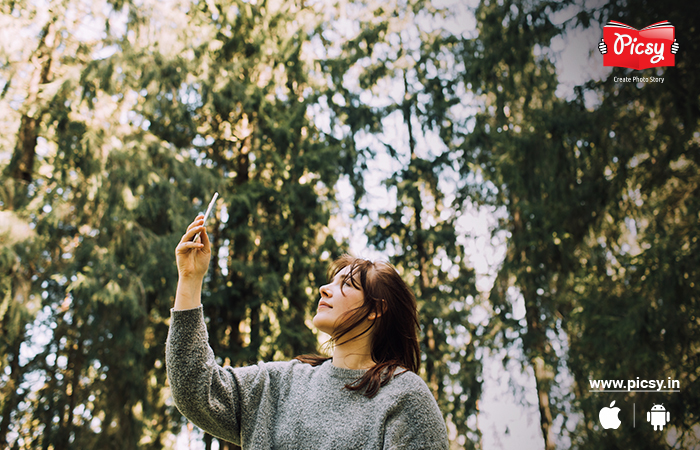 Nothing could be as beautiful as the open road itself while on the road trip. Capture the long route and cherish the solace of the beauty of a traffic-free road. But be careful and do not get carried away in enjoying photography.
4. Organize Your Shots
If you are a nature lover, then it is extremely important for you to organize your shots. And as the saying goes, like "plan before you perform," and at times, the perfect shots lie a bit away from the road. So, be observant and look around, probably you find something for your picture-perfect shot. At times, the beauty of nature remains unnoticed. That is why scrutinize everything; you never know what might fascinate you. And if you want to keep your memories intact, then do not miss grabbing your adventure photo book.
5. Keep an Eye on Time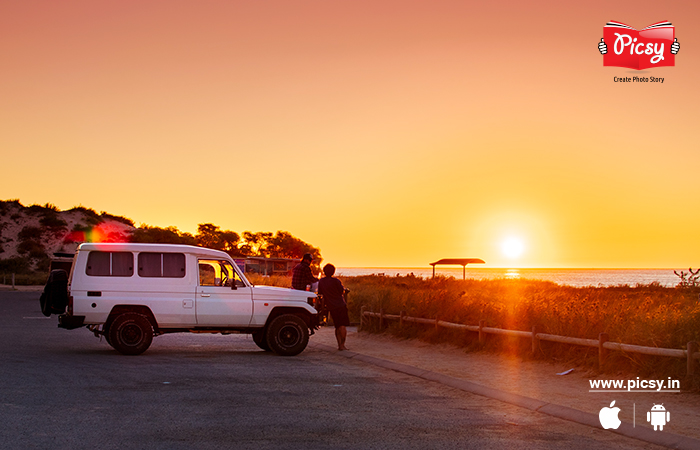 It might be quite difficult to sail in two boats together, enjoying the journey and capturing the beauty. So, a way to enjoy and click while traveling is setting aside a couple of hours specifically for photography. In addition to this, managing the balance between the two will not only allow you to enjoy your trip but also offer time to click.
Pro tip: Make sure to capture the rising and setting sun.
6. Focus on Details
It usually happens that while appreciating the beauty, we tend to miss out on the minute details. You can include the place you stayed or the food you ordered. Everything is going to contribute to the enjoyment of your trip. Along with this, you can include these pictures in your family photo albums and cherish them whenever you wish to relive the memorable days.
7. Appreciate Starry Nights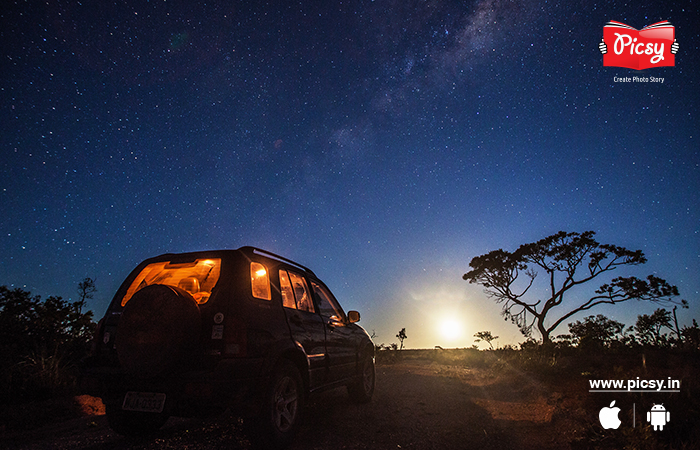 If you are someone who enjoys spending time under starry nights, then this is the perfect tip for you. All you have to do is, click while you enjoy your time under the comfort of the stars and the calmness of the night. It will glam up your image. So, it is definitely worth a try.
8. Capture the Morning
If you relish the beauty of the rising sun, then consider capturing the morning. The early morning experiences fewer visitors, thereby allowing the photographers to seize the moment and capture the immense beauty of the rays peeping out from the clouds.
9. Narrate the Tale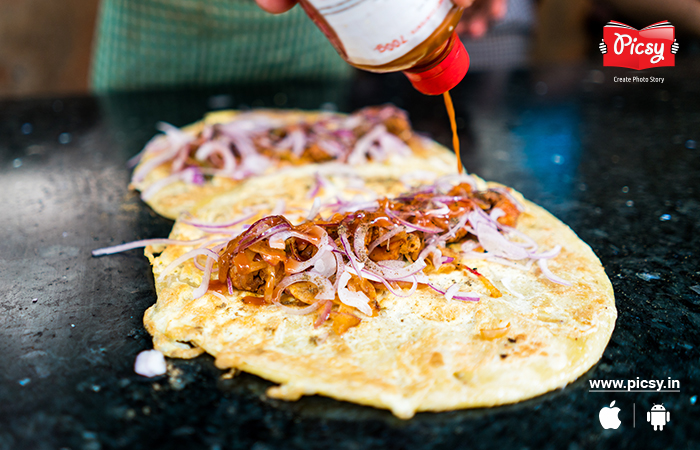 Who doesn't like listening to a story? And when you showcase your amazing photo collage to your loved ones, they will definitely go awe glancing at your pictures. A great idea to narrate your road trip story to capture the local market, food, including your friends, or anything you come across, as everything will contribute to narrating your journey.
10. Rely on the Tripod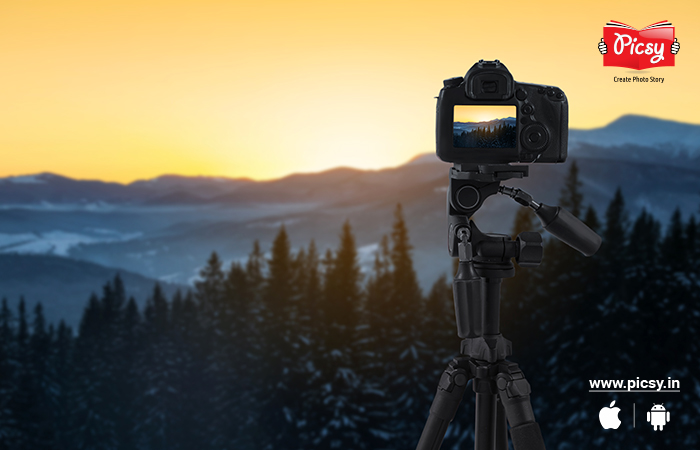 It is not necessary to stick the tripod along with you all the time, but it is a great idea to make use of it while shooting mesmerizing scenic shots. And if you do not have the tripod, you can use a stick or a rod as a supplement. But while planning your travel checklist, remember to carry the tripod. You never know when you might need it on your journey.
11. Capture the Motion
It might seem a little difficult, but all you have to do is, be at a particular location and capture the waterfall or clouds. The cherry on the cake is it will enable the viewers to experience the actual scenery just in front of their eyes.
12. Capture the Weather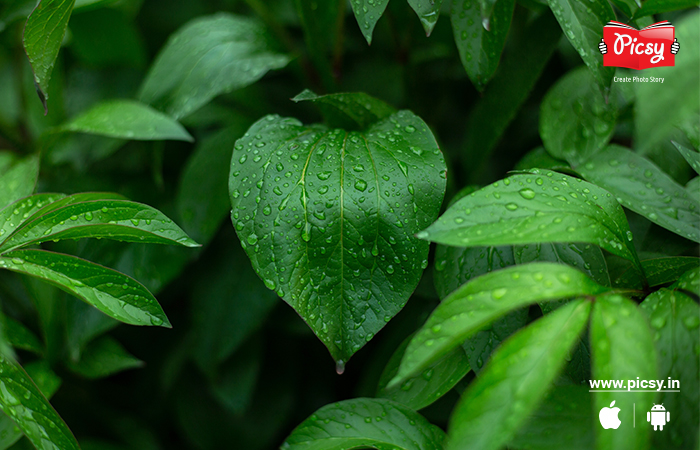 When it comes to clicking travel photos, the weather might not come across as an important factor, but genuinely it is extremely important. It is essential to consider the weather and then perform the shoot because it enables you to have the exact beauty of nature you want. For instance, there would be times when you would want to capture the objects drenched in the rain, while at times, the shot wherein the dew is dropping off from the leaves. So, make sure to consider the weather.
13. Invite the Wildlife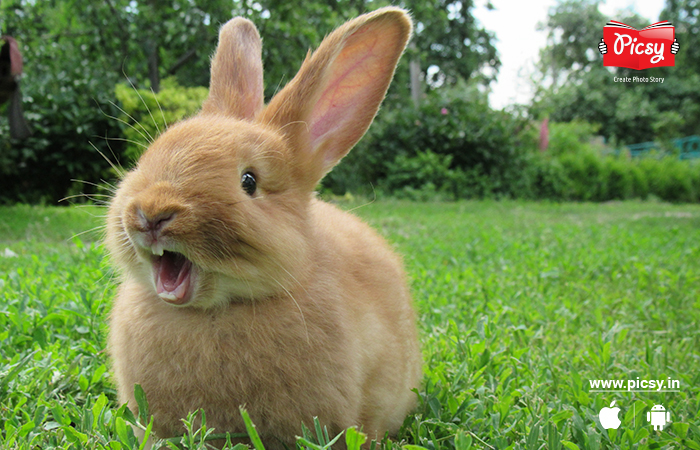 Undoubtedly, wildlife will ace up and give life to your travel photo book. Try capturing those courageous and fierce tigers or the sweet and supple rabbits. Including the animals in your pictures will make you more associated with nature. Thus, it is worth giving it a try.
Conclusion
And there you go! You got familiar with these handy tips to flaunt your travel photography game. Then, why delay? Pack your bags, gather your stuff and give yourself a break from the monotonous schedule. And when you click a plethora of pictures, do not forget to preserve them in your printed photo book. Of course, you would not want them to get misplaced.
Picsy will take care of your beautiful memories. All you have to do is download the Picsy app and sit back while Picsy delivers a beautiful compilation of your travel memory right to your doorstep.
Ready to hold your memories in hand?