How to Order Photo Prints Online in 2022?
April 28, 2022
The basic attractiveness of a real photograph is missed by all of us in today's digital age. We use our phones to capture moments, yet digital photographs don't have the same emotional resonance as printed photographs. We relive the memory preserved in a printed photo over and over again when we look at it. Furthermore, printed images are wonderful gifts.
Looking For Photo Printing 'Near Me'?
It's very common to rush off to the local photo studio guy to get your clicks printed. But remember the countless times he botched the print? Either the print was too fuzzy, or the size was incorrect, or even worse, the image was over/underexposed. So how does one go away with this hassle? The answer is simple. Instead of searching "photo printing near me", choose to print your photos online. Here is where Picsy steps in. With a wide range of photo products, themes and finishes that you can customize your photos with, you can rest assured that every print will be just perfect with Picsy.
How to Order Photo Prints Online?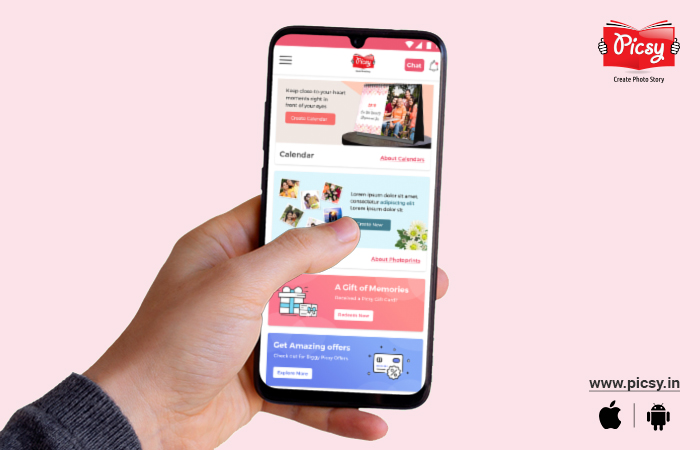 We have covered how Picsy offers exquisite photo printing online later on in this article but let's start with a jist. An ideal online photo printer should have an application where you can upload your pictures. The app should support basic editing and touch-up functionalities. With Picsy not only can you customize your upload extensively, you can also have friends and family collaborate with you on the Picsy app so that your prints appeal to everyone.
How Much Does It Cost for a Photo Print?
The cost of photo prints online depends on a few factors. The first of which is size. Given that a larger picture would cost more than a smaller print, Picsy offers highly affordable photo printing options. Another factor that affects the cost of photo prints is the material it is printed on. Picsy offers two paper finishes, matte and glossy.
Printing Photos on Canvas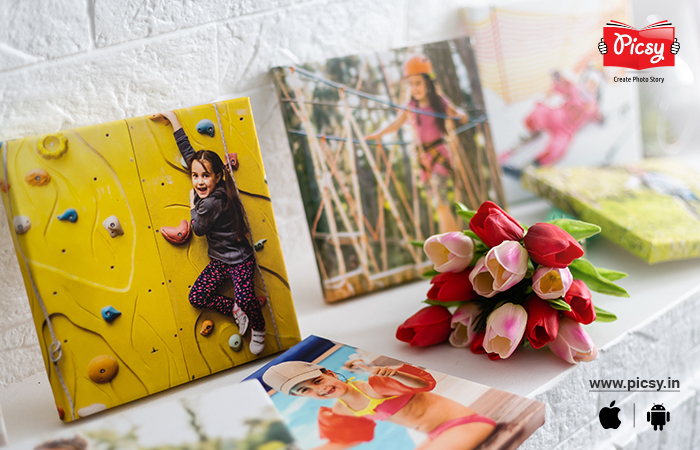 Picsy also offers online canvas printing if you wish to mount your photo prints in your home or in your office. Canvas prints are a highly coveted alternative to photo prints, and the best part is that they happen to be long-lasting as well as highly cost-effective. Not to mention that they double up as amazing décor pieces.
Read More : How to Organize and Display Your Photo Prints?
How To Order Photo Prints Online with the Picsy App?
When you print your images, you hold your most cherished memories in your hands. You don't have to dig through numerous files, folders, and deep archives to find the photographs you took years ago on your phone using photo prints, whether they're displayed, mounted on the wall, on top of your desk, or within an album. We'll show you how to order photo prints online in the sections below so you can simply turn your favorite memories into lasting keepsakes.
Picsy's Photo Prints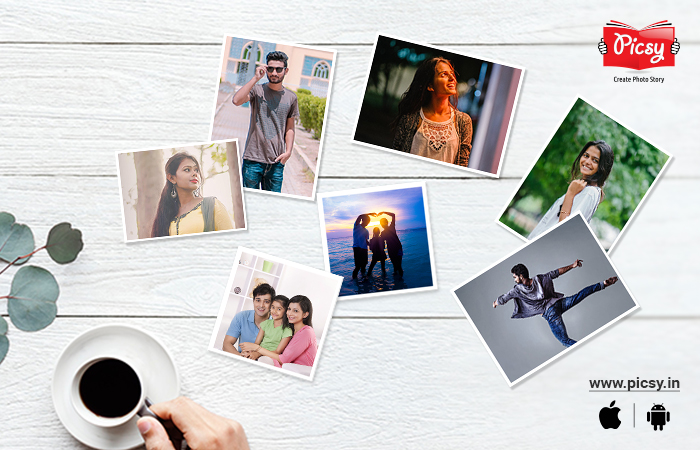 One of the foremost reasons to print photos is so that you can record your memorable moments and transform them into wonderful homemade gifts for your loved ones in a shockingly short amount of time with Picsy's online photo prints. Here's how to do it:
Select a theme and custom photo prints layout, or make your own.
Use your smartphone or laptop to upload photos.
Use the code CHEERS 25 at checkout to receive a 25% discount on your purchase.
Have your images delivered to your home in less time than it takes to say "Picsy."
Types, Sizes and Qualities of Photo Prints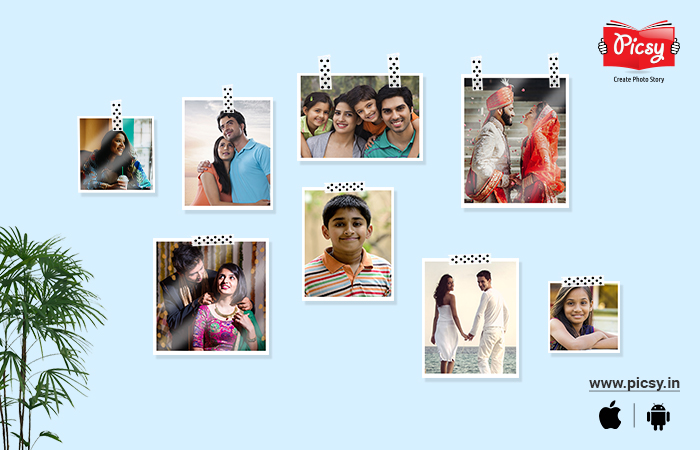 Picsy's online photo prints provide a wide choice of photo printing alternatives from which to create stunning gifts. You can personalize your prints according to your preferences.
You can get many photos of various sizes in one order with Picsy. The following are the various print sizes that are available:
Tiny keepsakes of your friends, loved ones, or a beloved pet, measuring 2.4 inches by 2.4 inches.
Treat yourself to a splash of nostalgia on your wall, in an album, or on your desk with this 4 inch x 4 inch print.
4 x 6 inches- do you have a memory that brings a smile to your face? It can be turned into a lovely photo print in one of our most popular sizes.
6 inches x 6 inches- With a gorgeous photo print from Picsy, breathe new life into photos that have been languishing on your Instagram.
6-inch x 8-inch- Our photo prints are a visual treat that will bring your memories to life again and again.
Read More : Best Photo Print Sizes
Your photographs will be expertly enhanced for vibrant color and clear detail. You also have the option of printing your images on matte or glossy paper. Each ending has its own distinct flavor as well as a powerful surge of pleasant vibes and reminiscence.
Picsy's Benefits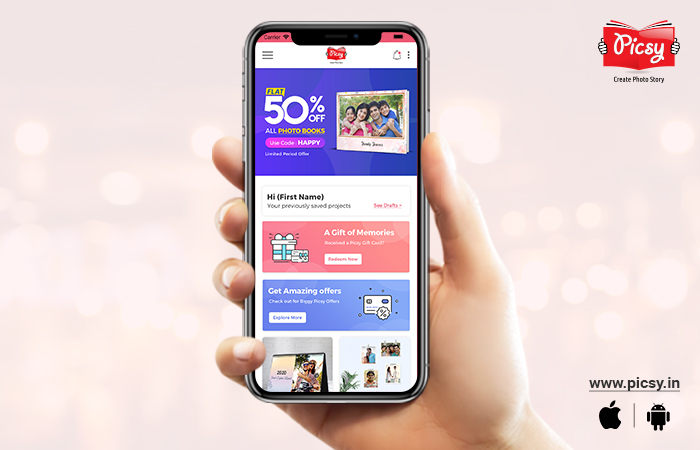 Picsy offers a plethora of benefits whether you are printing individual photos, canvas prints or an entire photo album. The features that set us apart from the competition are:
Easy sorting and selection - With quick access to your phone gallery, Facebook, and Instagram, you can use the Picsy App to sort and select your photographs from anywhere, at any time.
Simple editing - Editing a photo takes simply a few seconds. For a more personalized vibe, you can add text, banners, stickers, and more.
Doorstep delivery - All you have to do now is wait for your delivery, which will arrive in only a few days after you place your order.
Picsy photo prints are a hassle-free gifting choice, and the greatest thing is that they won't look like a last-minute gift. Picsy also offers a variety of photo printing items, including customisable photo books, photo albums, canvas prints, photo calendars, and much more, all of which make great gifts.

Imagine your joy when you receive photos from your youth in the shape of stunning, high-resolution glossy prints that transport you to the exact moment the photo was taken. It's fairly close to being the ideal present. Consider the joy on your friends' and family's faces when they get a comparable present. The best part about printing photos as gifts is that, thanks to Picsy's quick delivery times, you can do it at the last minute and still have a unique gifts for your loved one.
In Summation
Imagine a pleasant evening at a friend's/family's/loved one's house, complete with an array of old photos on the mantle. A series of memories that only improve with time, with joyous moments that will be remembered forever. This is the result of giving images as gifts. Not only do you have a ready-made portal into the wonderful past, but presenting a photograph is similar to gifting a memory, and memories are quite high on the gift-value scale.
With Picsy, you can now bring smiles and happiness to your loved ones by giving them visually appealing and emotionally rewarding photo printing services. Whether you choose black-and-white versions of your images or full-color dreamscapes, you can be confident that all of your photo prints will be of high quality, affordable, and, most importantly, absolutely unforgettable.
So, what do you have to lose? Now is the time to download the Picsy App and start making amazing custom photo prints for your friends and family.
Ready to hold your memories in hand?