Print Photos from Your Phone- The Perfect Last-Minute Gift
September 25, 2020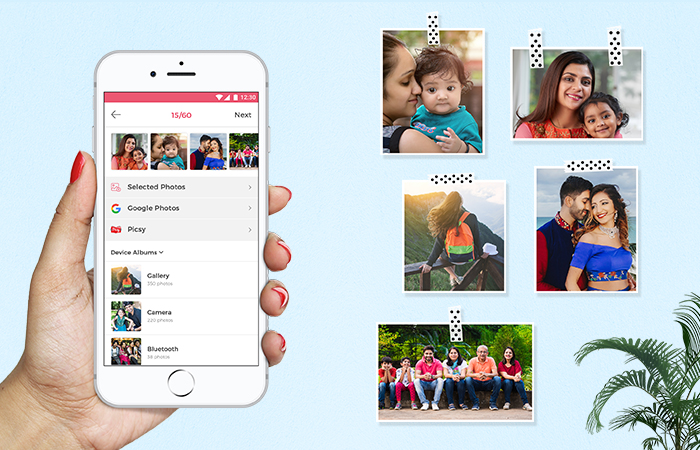 Life can get busy at times, and remembering to prepare a gift for an upcoming occasion can get relegated to the very end of our to-do list. Now the occasion is right around the corner, and you still haven't been able to come up with a thoughtful idea for a gift. So what do you do? Simple. Choose Picsy.
In the digital age of today, the classical charm of a physical photograph is missed by all of us. We capture moments with our phones, but these digital images do not carry the same connection one feels with a printed photograph. While looking at a printed photo, we relive the memory captured in it over and over again. What's more, printed photos make for excellent gifts.
Photo Prints from Picsy
With Picsy's photo prints online, you can capture your special moments and turn them into exquisite gifts for your loved ones in a remarkably short period of time. Here's how-
Choose the desired size for your Photo Prints
Upload photos from your smartphone
Edit the photos as per requirements
Order the photo prints
Have your photos delivered to your doorstep faster than you can say, "Picsy."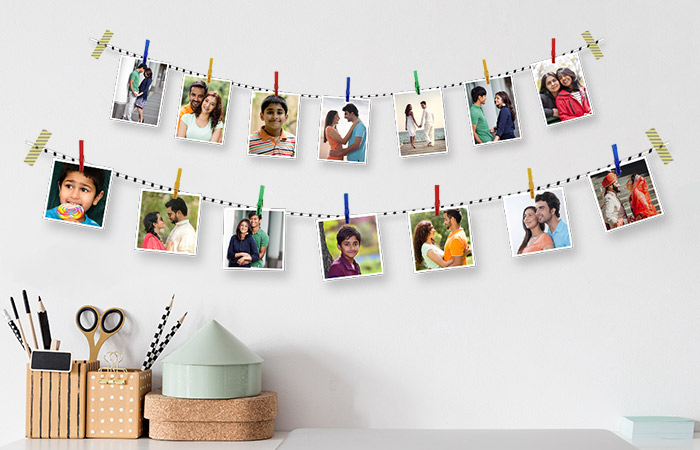 Read More : Five Important and Smart Reasons to Print Your Photos
Photo Prints types, sizes, and Quality
Picsy offers a wide range of photo printing solutions that you can choose from to create beautiful and memorable last-minute gifts. You can customize and edit your prints to match your expectations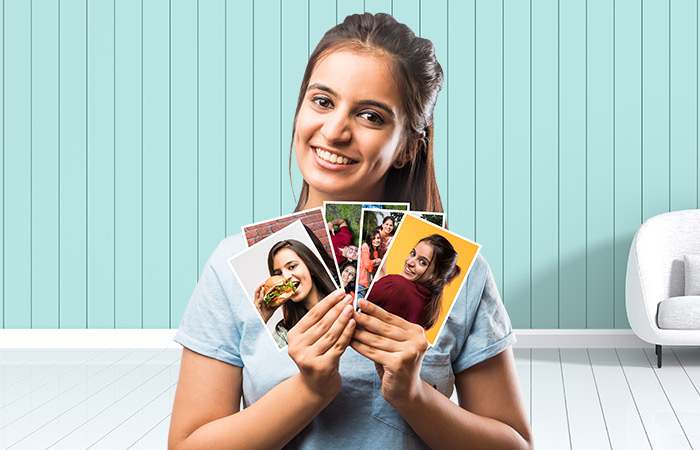 Picsy offers various print sizes-
2.4 inches X 2.4 inches- Pocket and size friendly keepsakes of your friends, loved ones, or your furry friend
4 inches X 4 inches- perfect for photos that you plan to put up on your wall, album, or on your work desk
4 inches X 6 inches- This is our most popular size, and it is perfect for cherishing memories that make you smile
6 inches X 6 inches- Breathe new life into pictures from your Instagram with a beautiful square Photo prints from Picsy
6 inches X 8 inches- Big is better. Choose this size to create photo prints that are a delight to behold.
At Picsy, our professional photo editing teams enhance your images, splashing vivid color, and pixel-perfect crispy detail.
What's more, we also offer a choice of paper ( matte or glossy ) so that your photo is rendered exactly the way you want it to be. Each finish you choose has its flavor and a massive wave of good vibes and nostalgia.
Read More : How To Choose Photos For Your Gallery Wall
Picsy's Advantage
Quick upload – With easy access to your phone gallery, Facebook, and Instagram, you can use the Picsy App to easily sort and pick your photos anywhere, anytime.
Easy editing – It only takes a couple of moments to edit your photos. You can add text, banners, stickers, and more for a more personalized feel.
Doorstep delivery – Once you place your order, all you have to do is wait for your delivery, which will arrive in few days.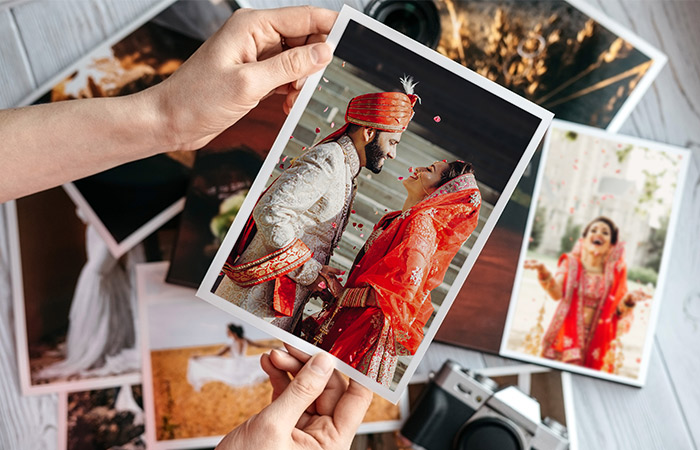 Choosing Picsy photo prints as a gifting option is completely hassle-free, and the best part is, it wouldn't look like a last-minute gift. What's more, Picsy also offers a wide range of photo printing products like customizable photo books, home décor canvas prints, photo calendars, and a lot more, each one of which makes for amazing gifting options.
Imagine your elation when you receive pictures of your childhood in the form of a beautiful, high fidelity glossy prints that send you right back to the moment the photo was taken. It come s pretty close to being close to the perfect gift. Now imagine the smiles of your friends and family when they receive a similar gift. The best part about printing photos as gifts is that with the rapid delivery timeframe Picsy supports, you can do it at even the very-last minute and yet have a memorable gift ready for your loved one.
Picturise a cozy evening at your friend's/ family's/ loved one's homestead with an array of old photos on the mantlepiece. A string of memories that just keep getting better as time goes on, with happy moments cherished forever. This is the outcome of gifting photos. Not only do you have a ready rabbit's hole into the magical past, gifting a photograph is similar to gifting a memory, and gifting memories are pretty high up when it comes to gift-value. With Picsy, you can now spread smiles and happiness amongst your loved one with highly appealing and equally emotionally satisfying gifts in the form of photo prints. Whether you go for black and white renditions of your photos or full-color dreamscapes, rest assured that all your photo prints will be of premium quality, cost-effective, and, most importantly, truly memorable.
So what are you waiting for? Download the Picsy App now and create fantastic photo gifts for your friends and family.
Ready to hold your memories in hand?