Wondering How to Make Navratri 2022 Special? Let's Figure It Out
October 01, 2021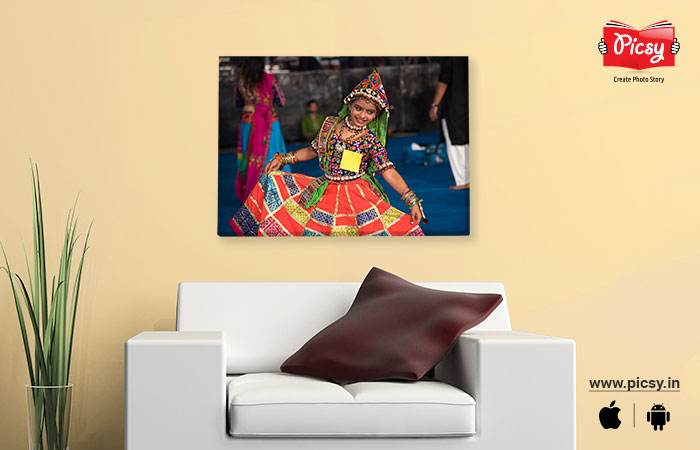 We all eagerly wait for the festivals because they spread joy and love, irrespective of the culture. India, being the hub of festivals, cherishes each of them with immense love. The diversity of India allows us to celebrate the festivals with utmost enthusiasm. However, this Navratri 2021 is anyway going to be extremely special as we have been missing out on the opportunity to celebrate it for two years.
So, this year, a grand celebration is indeed required. Are you also excited about Navratri 2021 Celebration? Let's find out when are we getting the happy opportunity this year so we can get totally prepared.
Navratri 2021: Start and End Date
This year, Navratri will start on 7th October 2021 and will wind up with the Vijaya Dashmi celebration on 15th October 2021.
Navratri 2021: Puja Dates
Regarded as one of the important festivals for the Hindu community worldwide, Navdurga Puja is dedicated to nine forms of Goddess Durga, collectively considered as 'Navdurga.' Each avatar is worshipped for these seven days. This year's Navratri calendar as follows:
| | | |
| --- | --- | --- |
| Day and Date | Festival | Tithi |
| Thursday, 7th October | Ghatasthapana | Pratipada |
| Friday, 8th October | Maa Brahmacharini Puja | Dwitiya |
| Saturday, 9th October | Maa Chandraghanta Puja | Tritiya |
| Sunday, 10th October | Maa Kushmanda Puja | Chaturthu |
| Monday, 11th October | Maa Skandamata Puja | Panchami |
| Tuesday, 12th October | Maa Katyayini Puja | Shashti |
| Wednesday, 13th October | Maa Kaatratri Puja | Saptami |
| Thursday, 14th October | Maa Maha Gauri Puja | Ashtami |
| Friday, 15th October | Vijaya Dashami | Navami/Dashami |
Festivals mean decking up in finery, which also calls for getting pictures clicked with friends and family. So, be ready with your Navratri photo poses along with the preparations.
Relevance of Navratri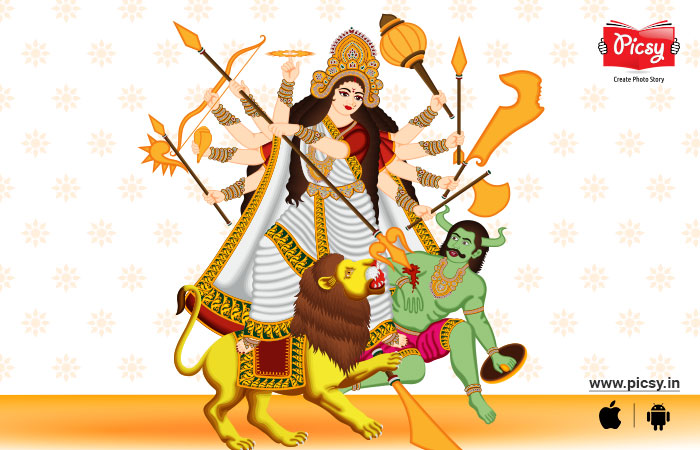 Navratri is a festival devoted to Goddess Durga, also known as Mata Amba, who is the epitome of Shakti. In the course of the festival, Mata Amba is worshipped. The beginning of the festival is marked by Ghatasthapana (a sacred pot). Devotees of the Goddess observe in fasting for nine days.
According to Hindu mythology, the divine mother visits her maternal abode to be with her parents for nine days, her homecoming is celebrated as Durga Puja. Another mythological story reveals that Mata Amba demolished the demon Mahishasura during this time, hence the celebrations of Navratri. Therefore, Goddess Durga represents Shakti, signifying strength that cannot be created or destroyed. And the festival deals with the victory of Goddess Durga over Mahishasur, who led to great destruction.
Best Navratri Wishes, Messages, and Quotes
Are you wondering how to celebrate Navratri 2021? Do not get confused. Following are the Navratri wishes and messages you can use to greet your loved ones.
Happy Navratri Wishes For 2021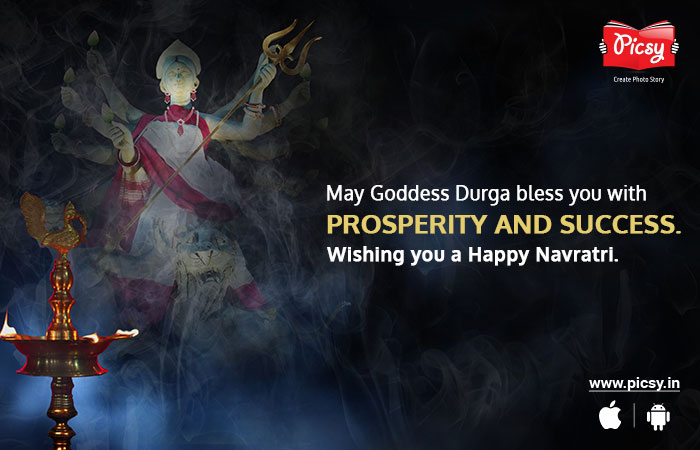 May Goddess Durga bless you with prosperity and success. Wishing you a Happy Navratri.
May Mata Amba bless you with happiness, wealth, and good health.
May this Navratri brighten up your life. Shubh Navratri!
May the blessings of Mata Amba always be on you. Wishing you a Happy Navratri.
Happy Navratri wishes from my side, and wish you a promising year ahead.
May Mata Amba always guide and support us. Happy Navratri.
May the blessings of Mata Amba always shower on you.
Sending you the best wishes for a prosperous and joyous Navratri.
May Mata Amba stay with you, not just today, but forever.
May this Navratri bring joy and peace to your life. Happy Navratri!
May Jagdamba guide you and support you throughout your life.
This Navratri, may you be blessed with fortune and success. Wishing you a Happy Navratri.
Happy Navratri messages 2021
Due to lockdown, most of us spend the majority of our time on social media, right? So, why not send them lovely Happy Navratri Messages over WhatsApp?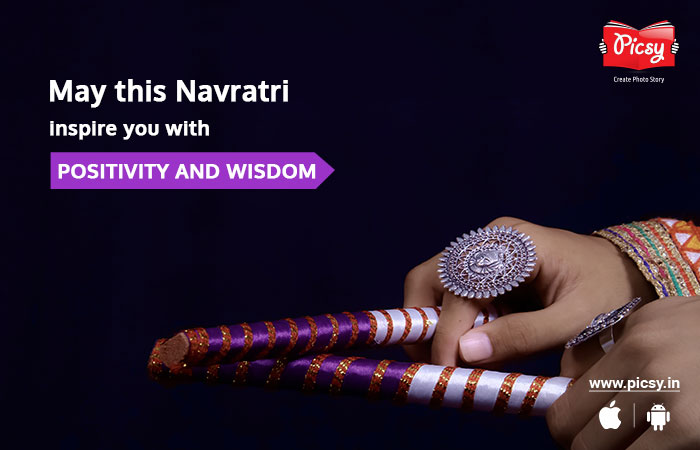 May this Navratri inspire you with positivity and wisdom.
May the bountiful blessings of Mata Amba always be on you. Shubh Navratri!
Let us commemorate the victory of good over evil. Wishing you and your family a happy Navratri.
Let us celebrate the divinity of the Goddess of Shakti with the onset of Navratri. Shubh Navratri!
Happy Navratri Quotes 2021
We all love reading the quotes, don't we? This year, share Happy Navratri quotes with your loved ones.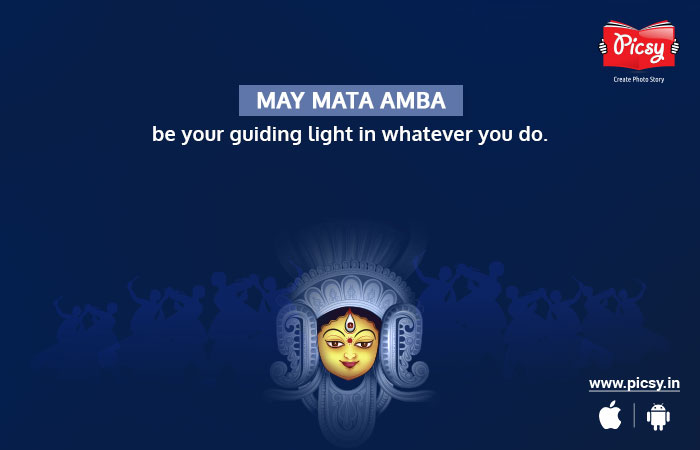 May Mata Amba be your guiding light in whatever you do.
Navratri is the event of spreading love and joy. Wishing you a prosperous year ahead. Wishing you a Happy Navratri.
May you have a happy and safe year ahead. Happy Navratri.
Goddess Durga will definitely bestow her blessings on you and your family. Shubh Navratri!
May Mata Amba give you the strength to tackle your life. Wishing you a Happy Navratri.
How to Celebrate Navratri This Year?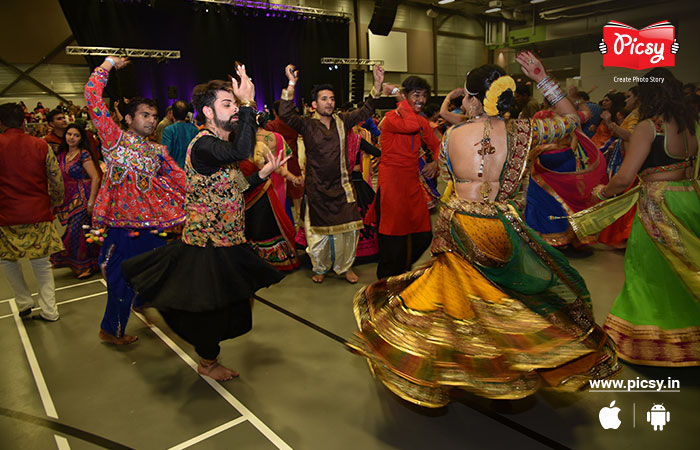 Finally, this year we can celebrate Navratri! We waited two years to dress up in chaniya choli and play Garba with our loved ones. But since Covid has not bid us a holy adieu yet, ensure to follow the safety precautions - wear your mask, use hand sanitizer whenever required and even though it is difficult, but try to maintain social distance. Though it is a matter of uncertainty when we will again be out of the pandemic era, yet don't feel downhearted and try to celebrate at home with your family and friends and showcase your Navratri photoshoot ideas by clicking a plethora of pictures.
Read More : Celebrate Happy Moments With Your Family In A Unique Way
Navratri Photo Poses to Try This Year
Navratri is a few days away. Be ready with your Navratri photo poses to stand out from the crowd. Following are the poses you must try for your pictures.
The Patent Dandiya Pose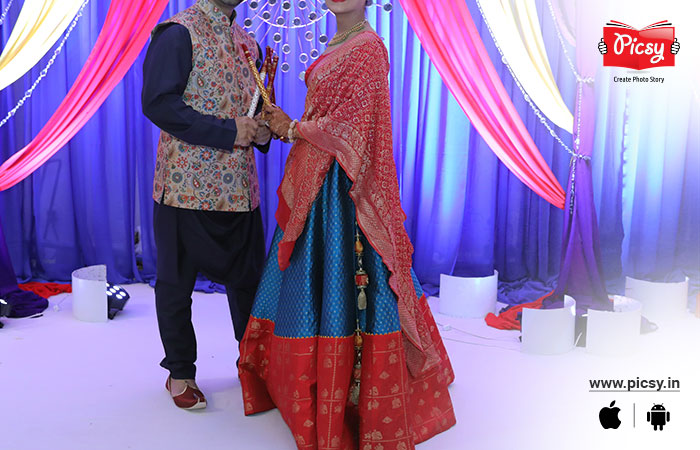 If you have dressed up, then, of course, you would want to upload on Instagram. Do not forget to capture yourself with dandiya and flaunt your pictures on Instagram.
The Swirl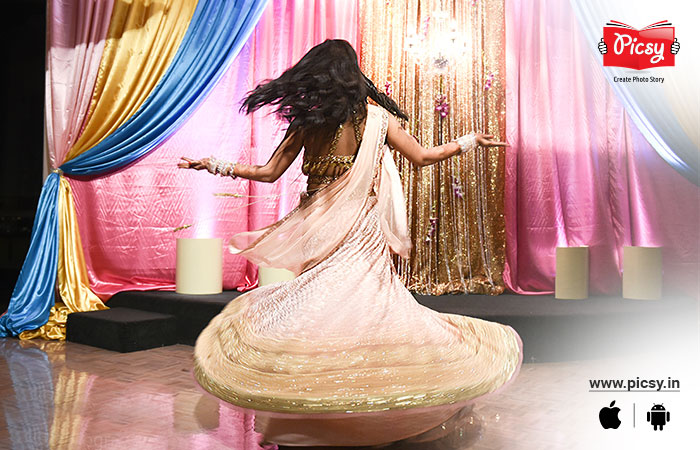 Flaunt your swirl in your beautiful chaniya choli. Just choose the perfect background and you are good to go to click mesmerizing shots.
The Romantic Pose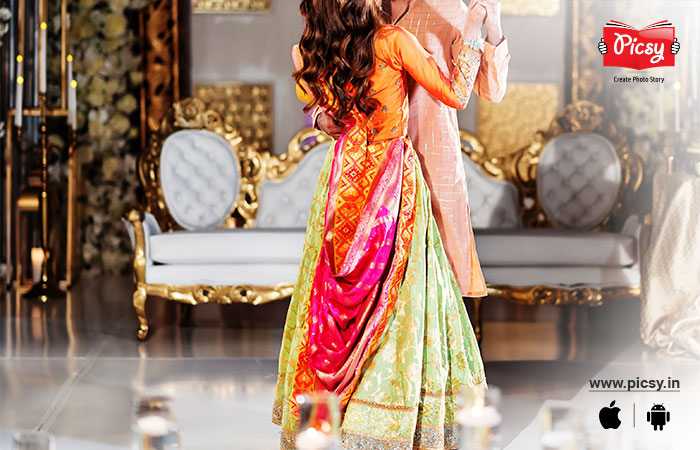 A little bit of romance would amp up your pictures. So, allow yourself to embrace the calm and comfort of one another with a sweet arm hold picture.
Family Pictures
During any festival we click a lot of family photos. Let's seize the day with a camera on our hands and click n-number of glam images. Shall we?
How to Preserve Your Navratri Memories?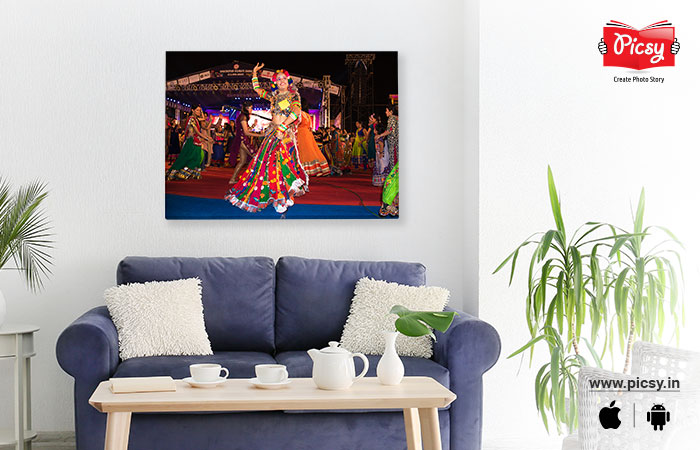 After clicking the pictures, you would want to preserve them, right? So, whenever you seek to go that memory lane and cherish those beautiful and fun moments, you can easily do so. And for this, get your hand on custom canvas prints as they not only enable you to relish your memories but are really convenient in beautifying your space.
Wondering where to get great canvas prints? Relax. Choose a reliable app that deals with photo prints online and delivers them to your doorstep.
Conclusion
Now, as you have understood how to make Navratri special this year, let us quickly start the preparations. Still, musing how to deal with pictures? Download the Picsy app, and it will resolve all your concerns regarding pictures. As it also deals with high-class photo products to cherish your memories. The task is not tiresome; all you have to do is download Picsy and relive your memories.
Ready to hold your memories in hand?