10 best ways to celebrate Diwali during the pandemic
October 22, 2020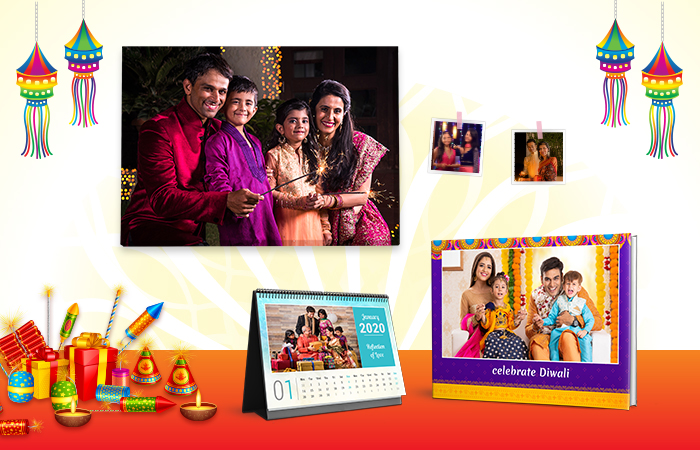 Diwali 2020 is right around the corner, and that begs the question; Are you ready to bring in the festival of lights?
Diwali is a time when friends and family get together to celebrate the victory of light over darkness. It is a time when beautiful memories are made. Sparkling diyas, twinkling fairy lights, mouth-watering delicacies, artsy rangolis, and the presence of friends, family, and loved ones all add to the excitement and revelry.
However, with the strict social-distancing laws imposed due to the pandemic, Diwali 2020 might look a little different. But don't worry. Here are 10 mind-blowing ideas to make Diwali 2020 a truly memorable occasion.
1. Throw a Family Diwali Party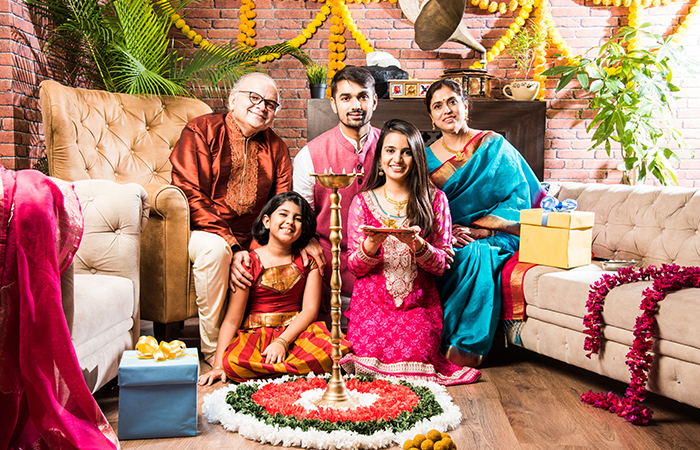 As much as it is about lights and fireworks, Diwali is also a time for family. The pandemic and the rules we are to follow might limit the social mingling intrinsic to Diwali's occasion, but it shouldn't stop you from throwing a great Diwali 2020 party for your family right at home.
Spend quality time with your family, not only lighting up their surroundings but also their heart with your Diwali cheer. Light lamps, play with sparklers, and shoot fireworks into the night sky. In short, bring the festive vibe right home for your family to revel in. For those in doubt, House parties are always fantastic.
Read More : Celebrate Happy Moments With Your Family In A Unique Way
2. Mingle with Friends and Relatives over a Video Party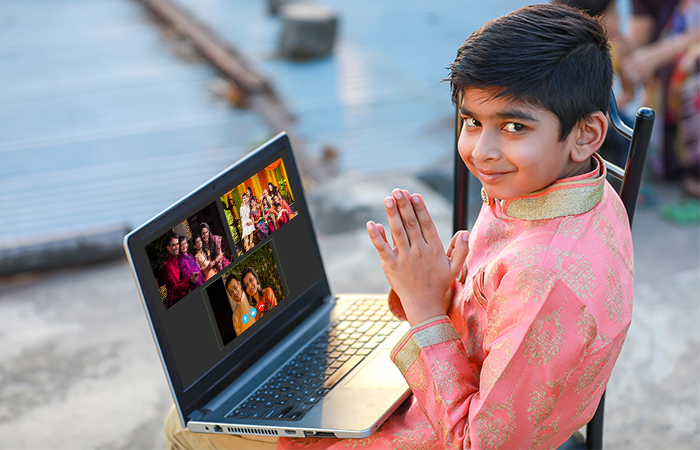 Working from home has taught us quite a few things over the past couple of months. Zoom calls can be productive; it's not necessary to be in the same place if you wish to see someone face-to-face, and in today's world, distance doesn't matter. Now it's time to turn all this knowledge to the advantage of Diwali 2020.
Start a video party, including all your friends and relatives, and bring your family together for a Diwali video party.
3. Get Dressy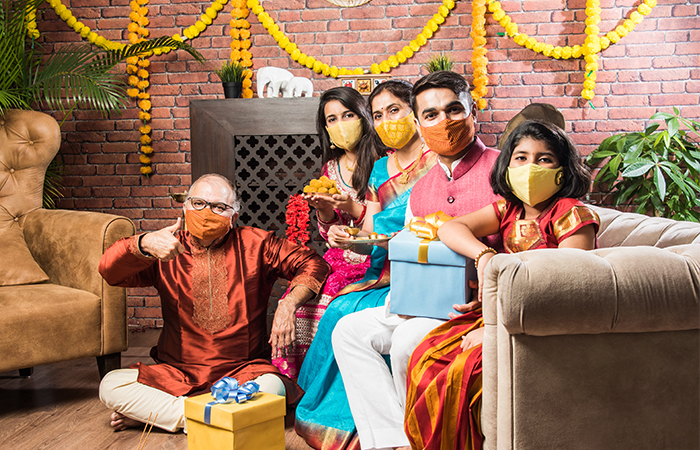 Diwali is a time for putting your best foot forward, especially in the attire department. Get resplendent with a striking outfit and accessorize with fashionable jewelry. You could choose to go traditional with kurtas and lehengas or go western chic with dresses and skirts. For the men, a kurta or a sherwani is the go-to outfit of their Diwali wardrobe. Finish off with a cute matching mask for a proper Diwali 2020 look.
Diwali is a time when everyone looks their best. Don't forget to take numerous photos of the magical festivities and capture every moment.
4. Create Instagram Stories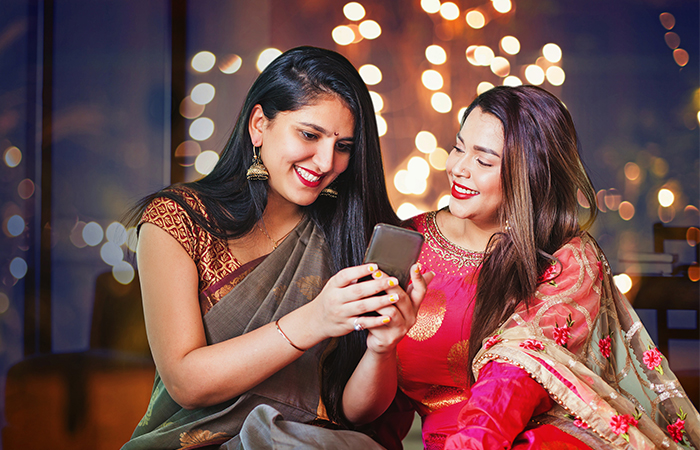 How about trying something new for Diwali 2020. You have decorated your home, and you are all dressed up and ready. Now is the time for creating a live feed on social media so that your friends and family, not present, can be a part of the celebration, Pooja, and the festivities.
You could even follow a family member around to show your viewers how busy one can get during festivals. Think of it as a Diwali 2020 vlog, especially for friends and family.
5. Share Diwali Selfies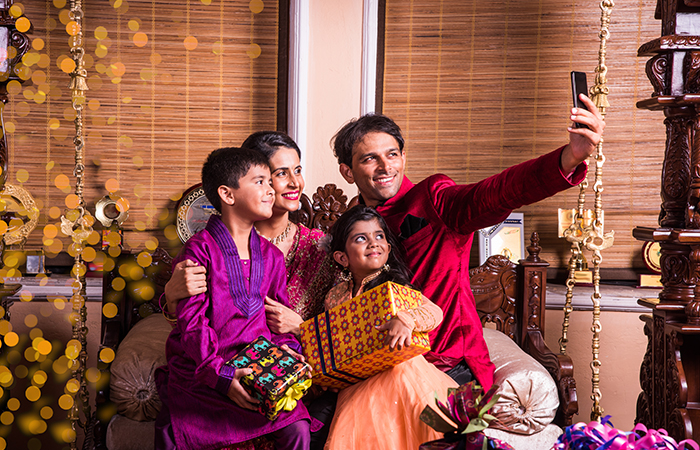 Selfies will never go old, and the perfect time for a selfie is when everything around you is all done up and glittery. In Short, Diwali. For Diwali 2020, make your family and friends pose for selfies with you and create a group or a page where you can share all of these sparkling moments. Invite others to share their Diwali selfies too to get the festive spirit going.
Read More : 8 Creative Family photo ideas
6. Shop Online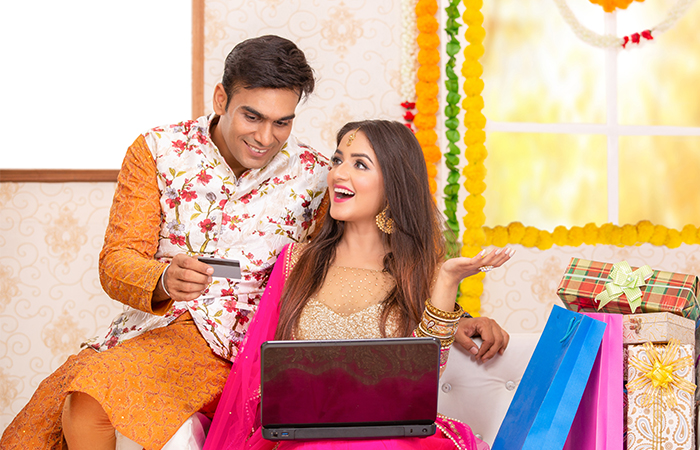 Social distancing can make Diwali shopping quite a pain. But thanks to the era of digitization, you can now shop online from the comfort of your home.
Online shopping saves you time, energy, and even money, given that almost every online store provides massive discounts during Diwali. From your clothes to accessories, to Pooja elements, and then on to actual fireworks, you can do your whole Diwali shopping online. Don't forget to buy gifts for your loved ones. You could courier your gifts or have them delivered to your friend's/relative's home directly. Gift coupons have also become a trend, allowing your loved ones to buy whatever they want.
7. Don't Forget the Neighbors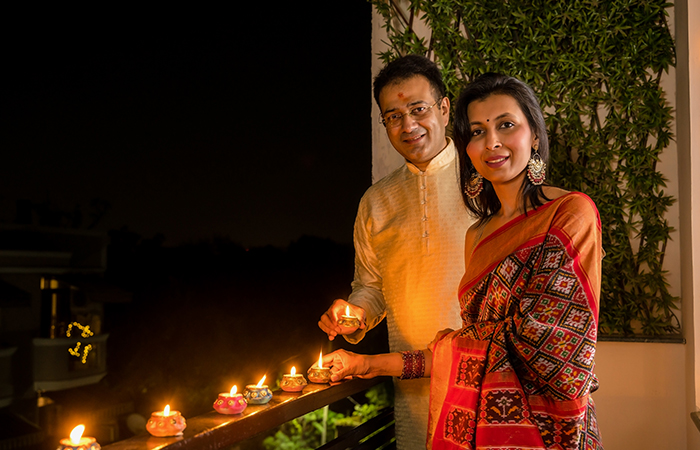 Diwali is the festival of goodwill, camaraderie, and the community coming together. Nothing says 'Happy Diwali' better than a gift of homemade dishes and sweets for your neighbors. You could also bring in the festival together with balcony-to balcony interactions or by enjoying the festivities from your roofs. Whose fireworks are the most beautiful is an age-old competition that people have on Diwali. Let Diwali 2020 be as fun and exuberant as all the other Diwalis you have enjoyed with your neighbors.
8. Custom Canvas Prints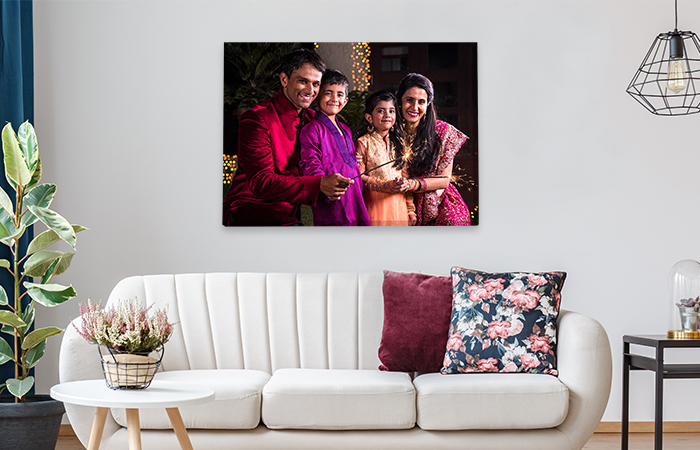 Canvas prints are a fantastic way to capture all your festive memories and display them in your home. If you have pictures from previous Diwalis, you could create custom canvas prints out of them and put them up in your home as Diwali home decoration ideas. Canvas prints from Picsy do not fade; they are water-resistant, and to add to their appeal, they also make excellent gifts for friends and family alike.
9. Personalized photo calendars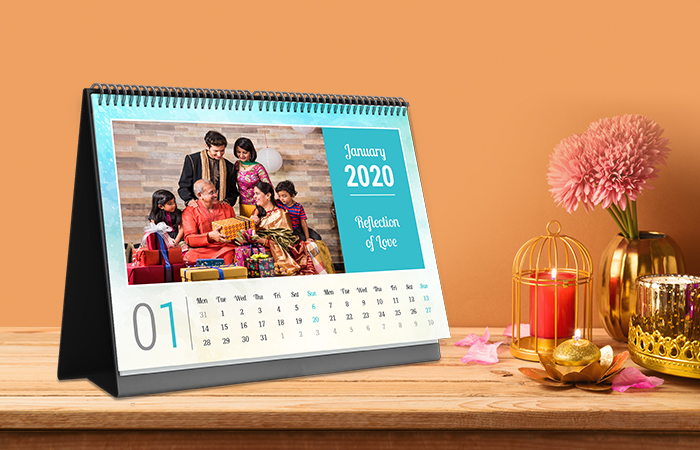 Diwali comes once in a year and yet the moments we enjoy during it are worthy of cherishing all year-long. Introducing Personalised photo calendars from Picsy, in which you can create a photo calendar out of your Diwali pictures so that you, your friends, and family can enjoy their Diwali moments throughout the year with a different memory for every month.
10. Diwali Photo Prints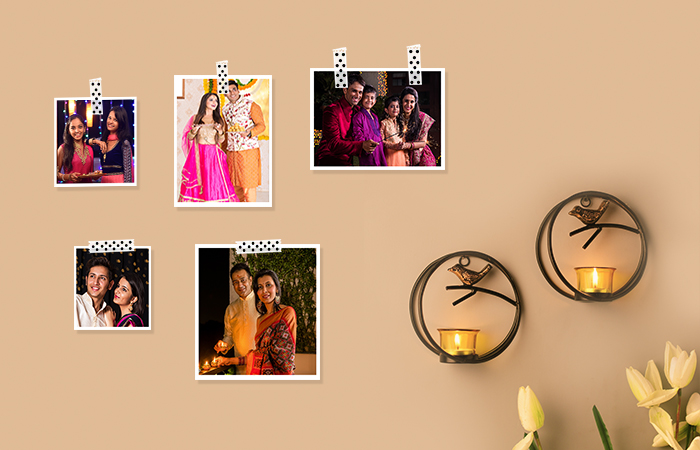 A digital image on your smartphone can never compare with a physical photograph. Now turn all your Diwali moments into beautiful photo prints from Picsy. With a wide variety of size options and a choice between matte and glossy finishes, your photo prints from Picsy are sure to light up your home for years to come.
Parting thoughts
The COVID-19 pandemic has ravaged many lives. Though the disease has now retreated, it hasn't disappeared. Therefore, it is our responsibility to maintain every precaution and directive issued by the government and the UN. Diwali is a festival of togetherness, and yet Diwali 2020 is going to be different. It is now up to us that we conscientiously celebrate Diwali eliminating the risk of infection by staying home and practicing social distancing in all our activities. May the festival of light bring joy and abundance to your home. Picsy wishes you a happy and safe Diwali 2020.
So don't wait till the last minute. Download the Picsy App now and get started on your Diwali gifts and fun.
Ready to hold your memories in hand?