Friendship Day Quotes, Wishes and Messages For 2023
August 02, 2023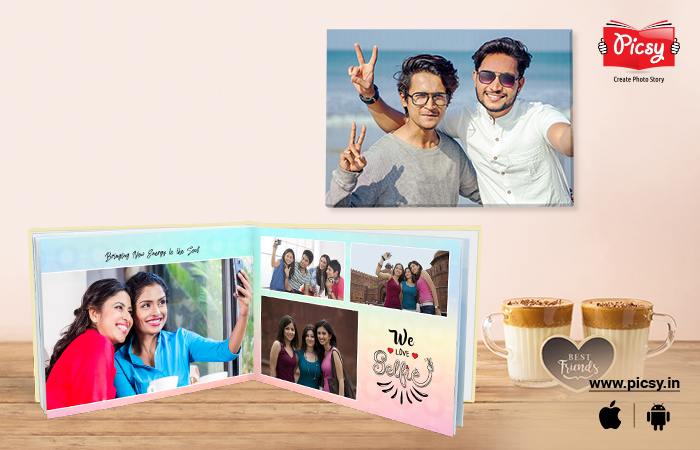 Friendship is the bond that we choose for ourselves. Friends are those beings that help us to get through the thick and thin of life. Whether it is hiding the low grades we scored in maths during school or trying to keep our high school romance a secret. They have been our constant supporters.
So, it is a great idea to let them know that you cherish the bond. And which is the better day than friendship's day to tell your friends to know you love them?
Happy Friendship Day quotes, Wishes and Messages are the perfect way to let your friends feel special. And I completely understand it is awkward to send them lovely messages. After all, we share that chilled-out vibe with them. We show our love towards them with actions.
Don't worry, we have your back. This write-up will help you to have a better hang of making a happy Friendship Day special for your dear friends.
Get the Perfect Gift for Your Friends
Don't you think making your friends happy on this friendship's day is a great idea? The best way to do so is by giving them gifts. Check out Picsy's exclusive range of photo gifts.
Skip to...
Friendship Day Quotes
Gear up your bond with your friends by sending them these quotes that go beyond the Friendship Day messages show your care with delighted gift. Here they are!
1) "Happy Friendship Day to the one who makes me a better person."
2) "You are the one who understands me, not just listens to my words. You don't just listen to my words; you understand the things I fail to express."
3) "Don't you dare spend the day with anyone else. Come over, and let's click millions of Friendship Day images for WhatsApp."
4) "Thank God, I met you! I would have never known what happiness feels like."
5) "With you, I don't even check on my behaviour. I have no words to describe how complete it feels with you."
6) "Never knew who is called a best friend. I always had many friends. But today, if anybody asks, I won't even have to think twice."
7) "You are that person in my life for whom I can say possibly I am at the best phase, and I cannot feel any better. Sending you the Friendship Day wishes."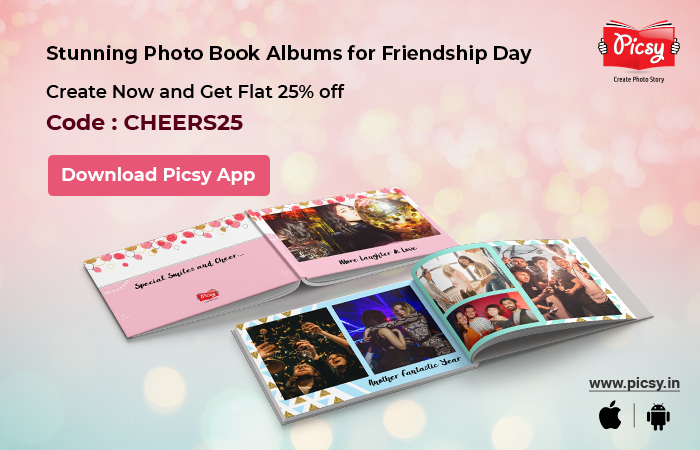 8) "Here's to another year of laughing at our own jokes, dealing with insane people, and keeping each other sane. Happy Friendship Day."
9) "We have been crazily together for so long that I am not sure who is the bad influence here; the main thing is I love how we spoil each other."
10) "Life is tough, it is going to be a bumpy road, but somehow you make everything so easy for me. I start enjoying the bumps like an adventurous ride. I don't know what I would do without you."
Best Friends Friendship Day Quotes
The bond between the best friends is like that of Tom and Jerry. Just the way, Tom saves Jerry from being the target of the other cats but keeps nagging Jerry, we all bother yet support us in the journey of life. Here are the Friendship Day quotes that you can send to your best friends.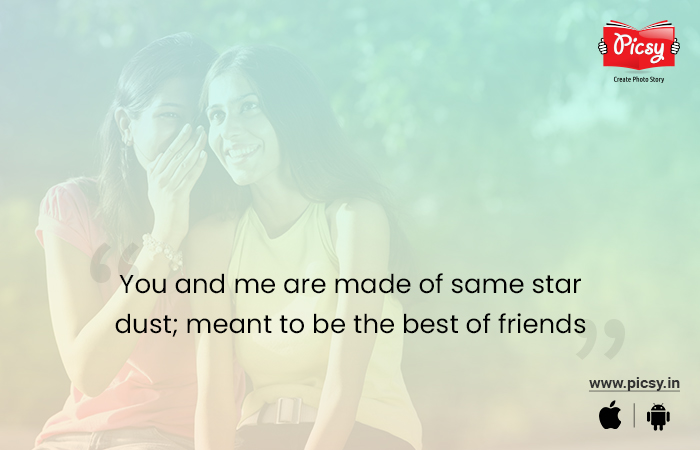 1) "You and I are made of the same stardust, meant to be the best of friends."
2) "You have added so many reasons to make my life easier and happier. How can I thank you?"
3) "No matter how far you are, you are going to be the closest to my heart."
4) "Come over, let's roam the city and party hard! Let's celebrate Friendship Day our way."
5) "Oh God! It has been so long I have met you; come on now! It's Friendship Day already, where are you?"
Amp up your friends' home corner space using Picsy's Wall Décor.
Friendship Day Quotes for Your Female Best Friend
Female best friends are those personal therapists who guide us to be sensitive and maturely deal with the problems. Wish them to use these happy Friendship Day quotes.
1) "Friendship is the only cement that will ever hold the world together." —Woodrow Wilson
2) "A good friend is like a four-leaf clover; hard to find and lucky to have."
3) "A friend who understands your tears is much more valuable than a lot of friends who only know your smile." —Sushan R. Sharma
4) "One friend in a storm is worth more than a thousand friends in sunshine." —Matshona Dhliwayo
5) "Friendship at first sight, like love at first sight, is said to be the only truth." —Herman Melville
Friendship Day Quotes for Your Girlfriend
Your girlfriend is usually the first person with whom you share your secrets. This way, she plays the role of a friend in your life. Here are the Friendship Day quotes that you can send to your girlfriend to make her day.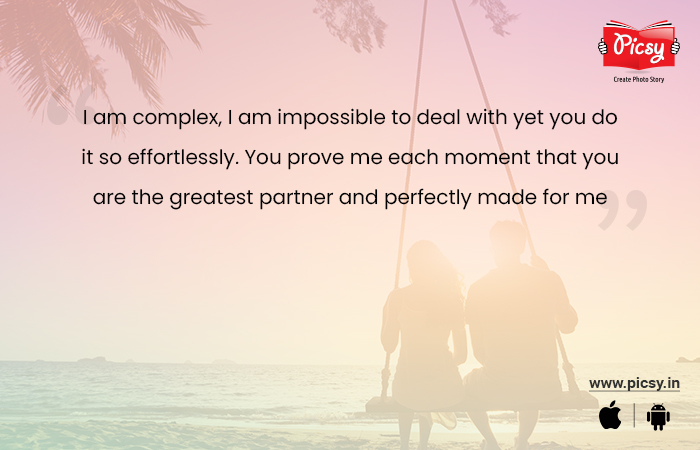 1) "I am complex and impossible to deal with, yet you do it so effortlessly. You prove to me each moment that you are the greatest partner and perfectly made for me."
2) "You make me feel like we are formed with the same cosmic energy. No matter where you or I go, we can't ever be departed."
3) "In this fast-paced meaningless life, you give me some sense to carry on."
4) "The homely whiff of those flawless cups of morning tea that ardently waited to be sipped while I remained muffled up in the embrace of your voice, you offered me a home."
5) "Let's not get old but grow old together."
Friendship Day Quotes for Your Male Best Friend
Male best friends are those unsung heroes that protect us and save us from all negative situations. Be it the verbal fights or the actual fight. 😀 Friendship Day is the perfect time to cherish the bond with them. Use these quotes to wish them on this Friendship Day.
1) "Real friendship, like real poetry, is extremely rare – and precious as a pearl." —Tahar Ben Jelloun
2) "Friends add so many reasons to be happy in life. Wishing a very warm Friendship Day to all my friends."
3) "Friendship… is not something you learn in school. But if you haven't learned the meaning of friendship, you really haven't learned anything." —Muhammad Ali
4) "Friendship is one of the sweetest relations in life. So if you have one, keep them forever."
5) "The love that comes from friendship is the underlying facet of a happy life." —Chelsea Handler
Friendship Day Quotes for Your Boyfriend
Your boyfriend is the person who supports you regarding everything. But also scolds you when you do something wrong. That is how he fulfills the duty of being a perfect boyfriend and a good friend. Check out these friendship quotes that you can send to your boyfriend.
1) "A single rose can be my garden… a single friend, my world." —Leo Buscaglia
2) "A true friend freely, advises justly, assists readily, adventures boldly, takes all patiently, defends courageously, and continues a friend unchangeably." —William Penn
3) "Nothing makes the earth seem so spacious as to have friends at a distance; they make the latitudes and longitudes." —Henry David Thoreau
4) "A friend is someone who knows all about you and still loves you." —Elbert Hubbard
5) "The best thing about friends is they support you without any reason. Happy Friendship Day!"
Gift a classic Canvas Photo Frame to your friends to make their joyful moments permanent.
Happy Friendship Day Wishes and Messages
Wishing your best friends Friendship Day will make them feel special. Enlisted below are some wishes and messages that you can send to your dear friends.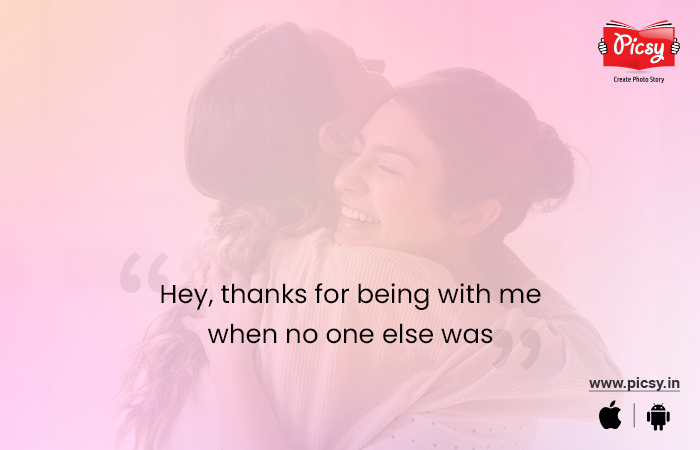 1) Hey, thanks for being with me when no one else was.
2) A friend understands your emotions even if you do not try to show them.
3) Dear Friend, on this Friendship Day, I wish you get all the happiness and peace in the universe.
4) Friendship is like the last slice of Pizza. Everyone wants it, but only one gets it. And I'm lucky to have the biggest piece.
5) From pulling legs to pushing us towards excellence in life. Thanks for being a valuable part of my life.
6) Your presence is worth more than a room full of people.
7) Our friendship is like Whiskey. The older it gets, the better it tastes!
8) From laughing for an inside joke, crying during the bad, and partying in the worst – I am nothing without you!
9) A friend is someone you call during your darkest hour.
10) A real friend is one who joins while the rest of the world walks out.
On this Friendship Day, let's celebrate the incredible bond of friendship that we share with our pals. Memories, laughter, and heartfelt moments are the threads that weave our friendships together, creating a tapestry of beautiful experiences. And what better way to cherish and preserve those precious memories than with Picsy's Friends' Photobooks!
With Picsy's exceptional quality and design of photobooks, we help you immortalize the best moments you have shared with your closest buddies. Picsy offers a wide range of customizable options, so you can personalize each photobook to match the unique essence of your friendship.
Whether it's a grand adventure, a cozy reunion, or a wild escapade, Picsy has the perfect layout to showcase your memories in the best light.
Funny Wishes to Send on Friendship Day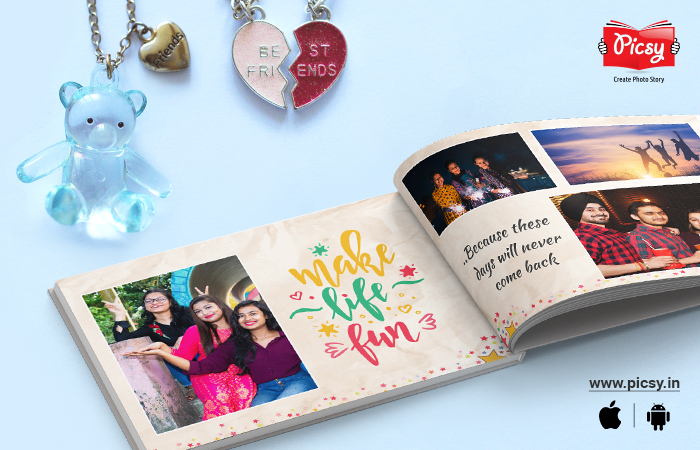 Friendship is boundless and is not based on any conditions. And you surely might be looking for some funny Friendship Day wishes to send to your friends. Check these out. With these funny messages, gift them a memory packed best friend photo album. Don't forget to include the pictures from childhood. So, you all can flip through its pages to relive the happy moments.
1) Happy Friendship images are cliché. Let's go and judge people together.
2) This Friendship Day, thank me for laughing at all your stupid jokes.
3) I was normal until I met you. You make me crazy (and happy).
4) Lucky to have a personal babysitter in my life.
5) Thank you for saving for all my therapy seasons. You are the greatest psychiatrist.

Cute Friendship Day Wishes
On this Friendship Day, send these cute Friendship Day wishes to your friends to make their day special.
1) "The best mirror is an old friend." —George Herbert
2) "I don't know what I would have done so many times in my life if I hadn't had my girlfriends. They have literally gotten me up out of bed, taken my clothes off, put me in the shower, dressed me, said, 'Hey, you can do this,' put my high heels on and pushed me out the door!" —Reese Witherspoon
3) "I still have friends from primary school. And my two best girlfriends are from secondary school. I don't have to explain anything to them. I don't have to apologize for anything. They know. There's no judgment in any way." —Emma Watson
4) "Remember that life's most valuable antiques are dear old friends." —H. Jackson Brown, Jr.
5) "Life is an ugly, awful place to not have a best friend." —Sarah Dessen
6) "One friend with whom you have a lot in common is better than three with whom you struggle to find things to talk about. We never needed best friend gear because I guess with real friends you don't have to make it official. It just is." —Mindy Kaling
7) "Growing apart doesn't change the fact that for a long time we grew side by side; our roots will always be tangled." —Ally Condie
8) "You don't have to have anything in common with people you've known since you were five. With old friends, you've got your whole life in common." —Lyle Lovett
Short Friendship Day Messages
On the event of this Friendship Day, wish your friends in a unique way. With these messages, show your care with delightful gifts.
1) Happy Friendship Day to the one who makes me a better person.
2) You are the one who understands me, not just listen to my words. You don't just listen to my words; you understand the things I fail to express.
3) Don't you dare spend the day with anyone else. Come over, let's click millions of Friendship Day images for WhatsApp.
4) Thank God I met you! I would have never known what happiness feels like.
5) With you, I don't even check on my behavior. I have no words to describe how complete it feels with you.
For personalized experience and top-quality photo gifts, download the Picsy app now!
Thank You Messages to Send on Friendship Day
Along with these Friendship Day messages, say thank you to your friends for being with you and guiding you throughout by giving them an acrylic print where you have friends forever pose. They can flaunt this picture and place it in their bedroom.
1) You can have a lot of friends in life, but there is only one friend who can make a big difference in your life. You are that friend to me. Thank you for everything!
2) You are a perfect example of a loving and caring friend. Your friendship has given me everything good in life. Thank you, Happy Friendship Day.
3)You have always been a faithful friend who no matter what happened, never gave up my side. Thank you for being such a great friend. Happy International Friendship Day!

4) I love you and respect you not for being a true friend of mine but for the kind of person you are. Your kind is really so rare nowadays. Thank you for being my friend!
5) You showed me how a true friend behaves, how he loves and how he cares for others. Thank you for being the perfect kind of friend anyone could imagine.
6) Dear friend, wishing you a Happy Friendship Day ! Thank you for having faith in me and picking me up in my darkest days. Take my hugs!
Friendship Day Captions for Instagram
We spend the majority of our time on social media. So, what is better than wishing them on Instagram? Use these Friendship Day captions and upload pictures with friends forever pose. And don't forget to tag them, so they can also repost 😀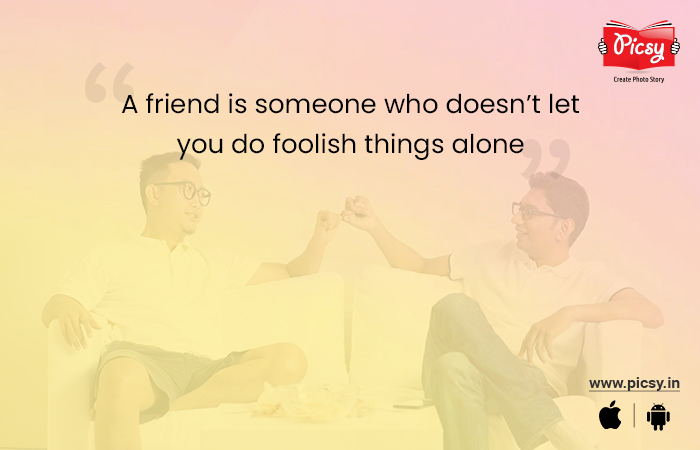 1) A friend is someone who doesn't let you do foolish things alone.
2) I am normal; my friend is normal. Together we are anything but normal!
3) If their name brings a smile to your face, that person is your true friend.
4) A lifetime journey with a forever friend is the most memorable one.
5) A friend is someone who knows the song of your heart. And when you have forgotten the words, they will sing them back to you.
Winding Up
Friendship Day celebration is one of the most loved events. That is, it deserves to be special. I am sure this write-up helped you to make it all the more special for your friends.
And if you are wondering, what should you gift them, then download the Picsy App and explore the wide range of exclusive gifts. Ranging from friends' photo book to canvas prints, Picsy has a wide variety of photo gifts. They look amazing and help to keep you all reminded of how much you all mean to each other.
Let Picsy Treat You with Perfect Photo Gifts
Make your friendship memories permanent using Picsy's photo gifts. They let you and your friends freshen up your memories spent together. Check them out.
FAQs Related to Friendship Day Quotes
How to celebrate Friendship's Day?

There are different ways to celebrate Friendship's Day. Such as, taking your friends shopping, gifting them photo gifts, planning a dinner party with them, etc.

What is the perfect gift for Friendship Day?
Ready to hold your memories in hand?