Best wedding anniversary gifts for your wife
February 19, 2021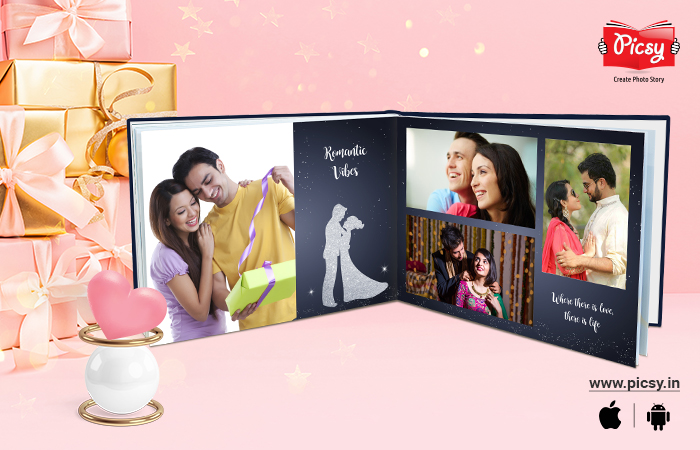 Anniversaries are a special remembrance of the big day, and they deserve all the attention. Be it the first anniversary or tenth, your partner surely deserves the most thoughtful and valuable gift for life. However, among the two, wives are the most excited ones concerning the celebrations and gifts. And husbands definitely can't afford to let them down at any cost.
In this article, we have composed a few thoughtful marriage anniversary gifts for the wife. We would suggest you follow them and lead a happy life because wives are always right.
13 Wedding anniversary gift ideas for your wife
Photo books are a book full of delightful moments spent with your loved ones. They are like a time machine that doesn't need any technology but is the fastest to make you return to your good old times. Ideally, these make the best anniversary gifts in every aspect. On this anniversary, gift your wife a book that narrates your love journey and makes her feel loved.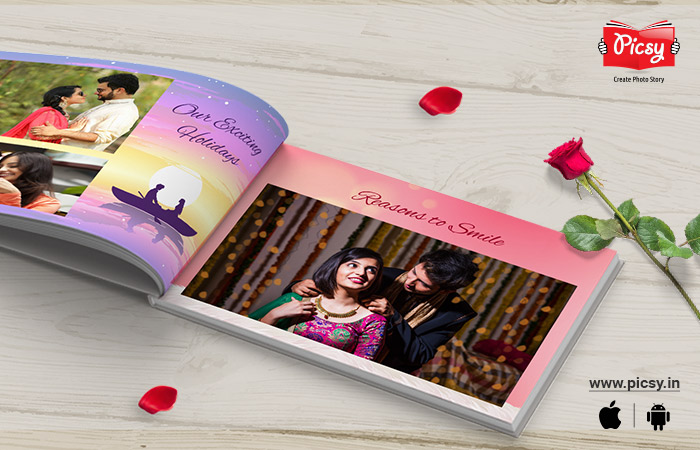 Read More : 7 Anniversary Photo Album Ideas To Cherish Your Beautiful Bond
2. Diamonds are a woman's best friend
It is rightly said that "Diamonds are a girl's best friend" as they symbolize the companionship of a lifetime. Besides, which woman won't feel happy to get diamonds as gifts. You can buy her a diamond ring, a bracelet, or a pendant, which you are sure will make the best gift for your wife on her wedding anniversary.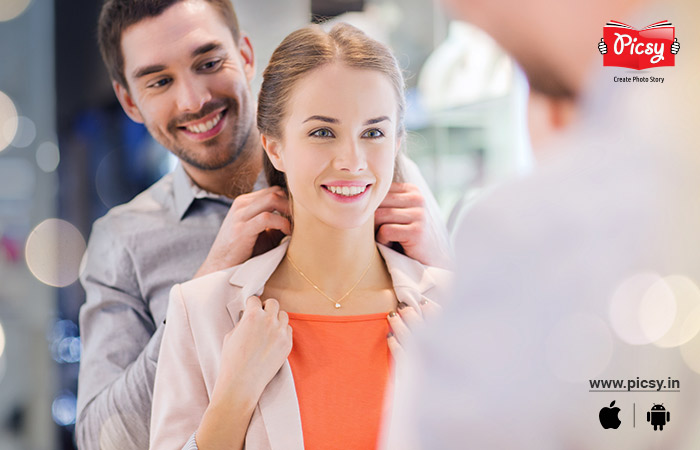 As mentioned earlier, you can either get all your pictures imprinted or your favorite anniversary quotes and cute notes. This anniversary, pour your heart out in a custom photobook and gift it to your wife. We promise it will bring a unique charm to her face and glory in her heart.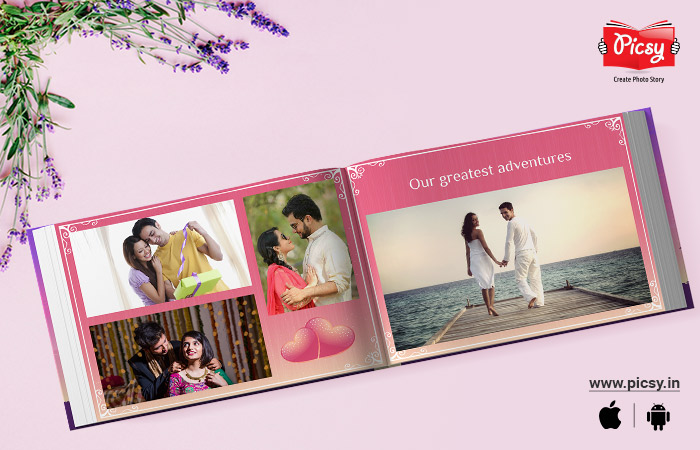 4. Plants make meaningful gifts
Whatever the occasion be, plants make the best of gifts. Plants symbolize perseverance and longing, and you would want to wish the same for your relationship. Gift your wife something which can be utilized as well as is mindful. Get customized planters and pots with cute notes for your wife and shower her with all the love.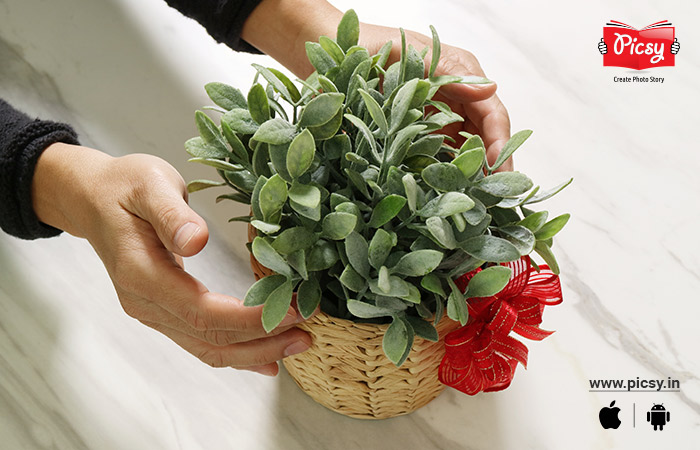 Canvas prints are the most artistic way to showcase your love towards your loved ones. And when we talk about marriage anniversary gifts, canvas prints fit the best for it. Pick a most random picture of you two together and get it imprinted on a canvas. With this, Picsy would help the best and get this beautiful keepsake delivered to your doorstep.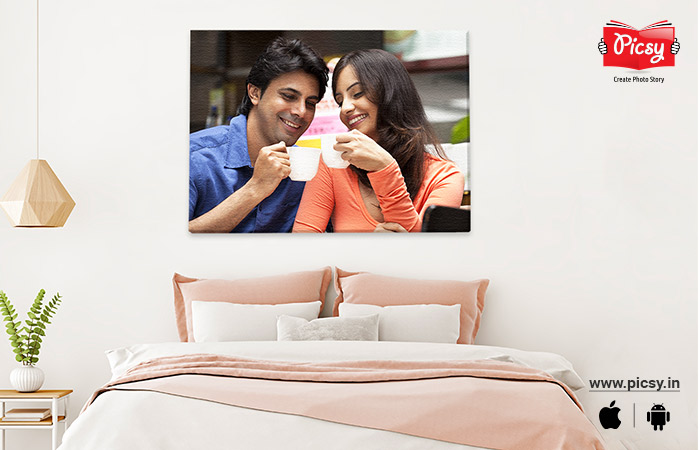 Read More : Romantic couple canvas prints for beautiful bedroom decor
6. A flower bouquet or a centerpiece
A woman getting the flowers to bloom up the same as a flower blooms up in the morning sun. Flowers not only make the most beautiful gifts but also helps you express your emotions beautifully. A bunch of flower blossoms will help your express your love to your wife.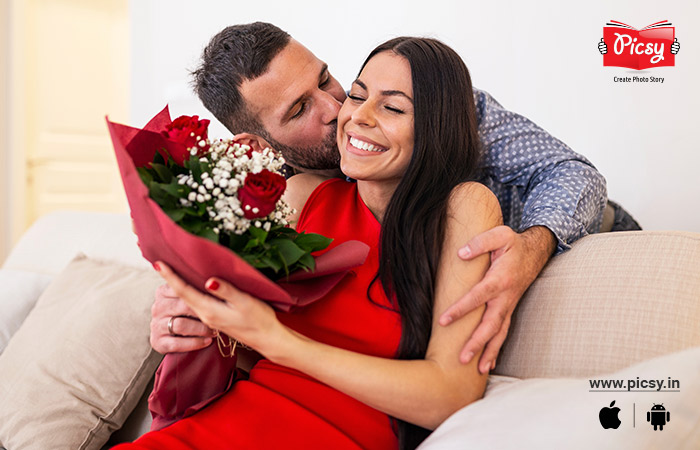 7. A trip to her favorite destination
A relaxing and soothing trip to your wife's favorite destination will make one of the best wedding anniversary gifts. You can also prefer surprising your wife with a weekend getaway and make her stress go away with a fun short trip.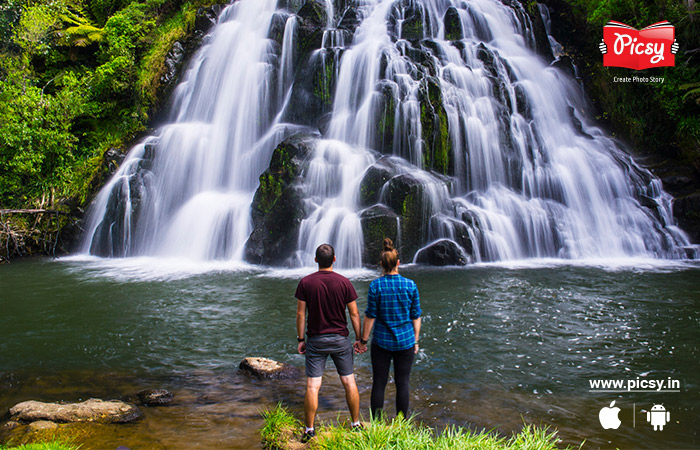 Read More : Ultimate Travel Checklist For Your Next Trip
8. Personalized pillows or lamps
Pick a candid picture and get it printed on a pillow, mobile case, lamps, or anything that will be utilized as well as remembered. It is not only the most creative gift but also makes you reminisce into the memories.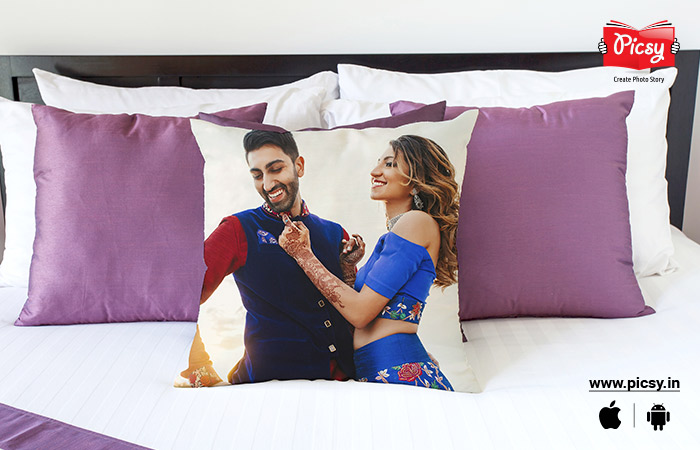 9. A dress or a scarf
Women are very fond of dresses, and no matter how many they have, they will always crave more. A beautiful dress from her favorite designer is everything she'll ever love. Therefore, buy her a dress she'll drool over and feel beautiful wearing it.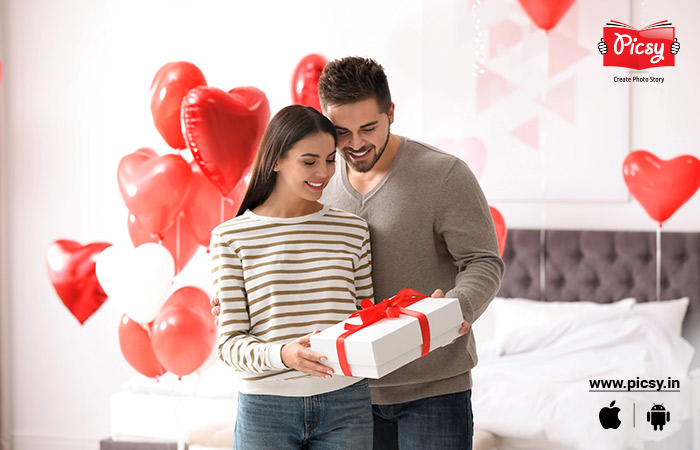 10. Kitchenware or home décor
Everything related to home décor, dinnerware, kitchenware, or home furnishing; women love all of that. Gift her a beautiful set of jars, cutlery, crockery, bedsheets, or anything she loves from the collection.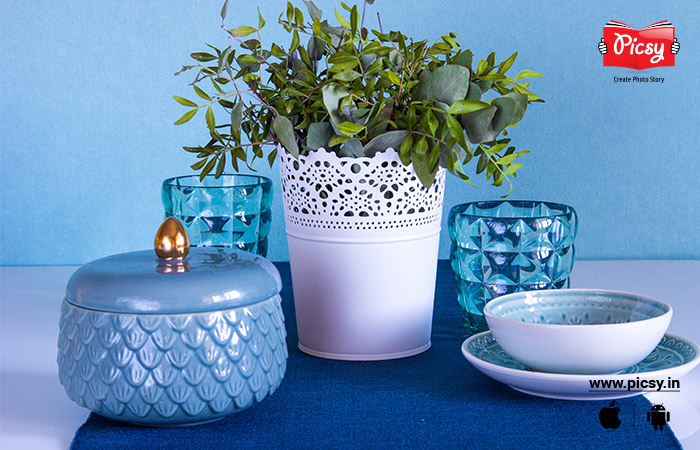 11. Scented candles
Scented candles as a gift the warmest, romantic, and soft wedding anniversary gifts. They add glory to the relationship and liveliness to space. Gifting your wife with a set of elegantly scented candles would be a great idea to shower your affection for her.
12. A romantic handmade card
Getting out of your comfort zone and going the extra mile for your partner will always be the most romantic idea of a gift. Pour all your love and affection on a handmade card with many candid pictures and cute notes for your wife. You can also add some stickers, draw some, or doodle cute pictures and make her feel worthy. Because no matter what, handmade gifts always overdo expensive gifts.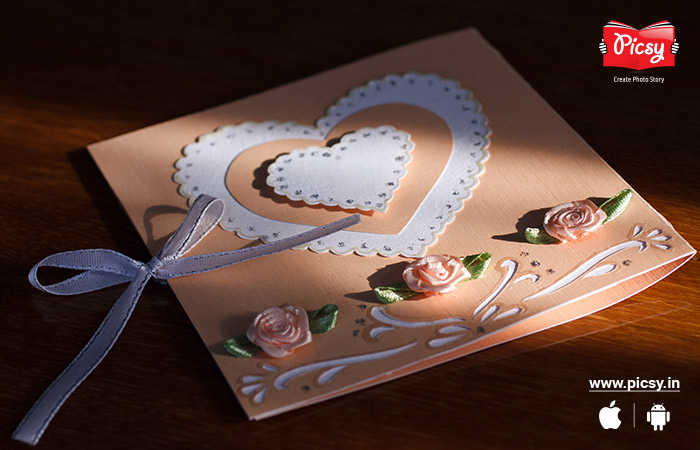 13. Acrylic Prints
Just like diamonds, memories are women's best friends. They adore beautiful memories all their life. So mount some acrylic prints with their happiest memories and make them happy. Her smile would be priceless to watch.
Wrapping up
We hope all of the above ideas of anniversary gifts for wife helped you get one for your love. Picsy gives you a hassle-free and personalized experience to choose your preferences for your keepsakes. Its vast selection of photobooks, canvas prints, calendars, and photo prints; lets the customers select their category, size, frames, covers, styles, and paper finishes. For a beautiful, high-quality, and personalized keepsake for your wife, download the Picsy app and get it delivered to your doorstep.
Ready to hold your memories in hand?